The Easter Party was a success, despite the non-cooperating weather!  Rain was in the forecast for the entire day, so to play it safe we moved the party inside.  We just had to make a slight change to the plan and a few quick decorations.
The girls were so excited and decided to dress-up for the occasion.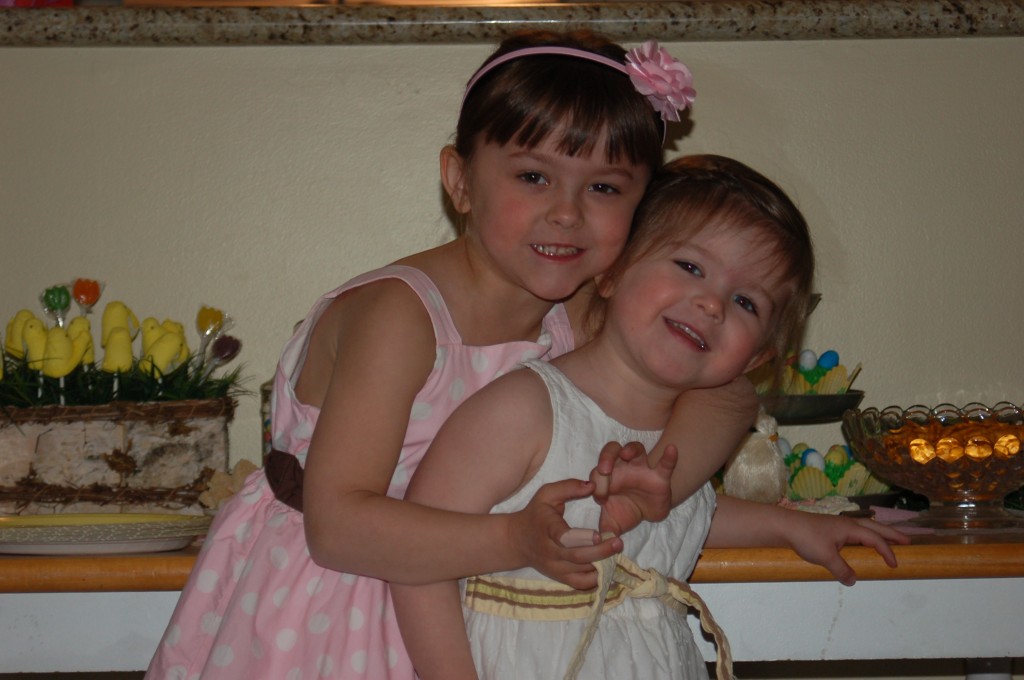 Wow, pictures bring out all the imperfections on the walls!  That smear is from the magic eraser…not so magic!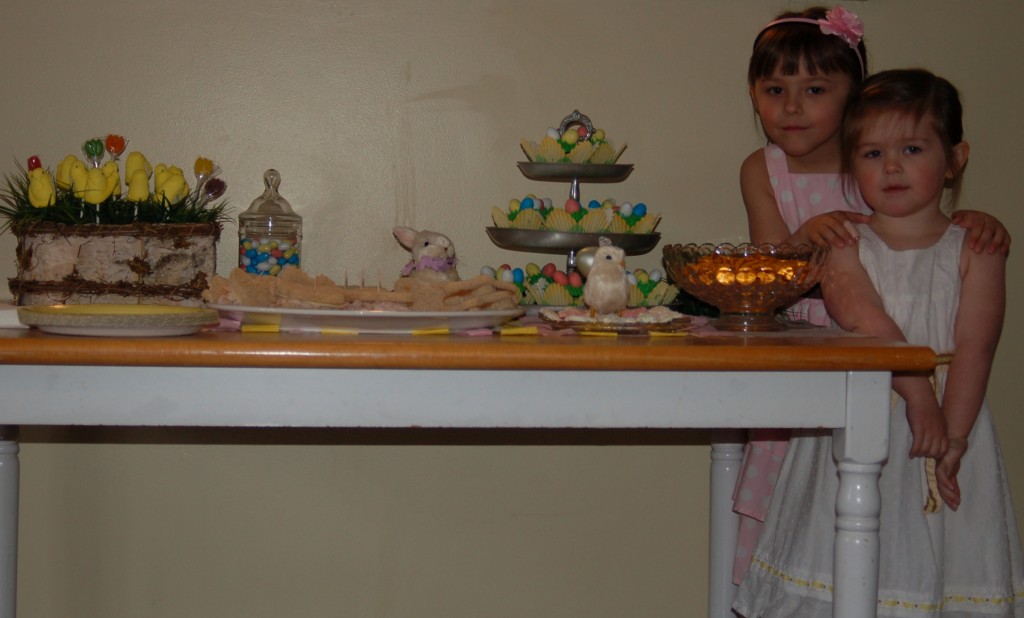 Don't underestimate the power of tissue paper and streamers!  These decorations took a few minutes and were things I had.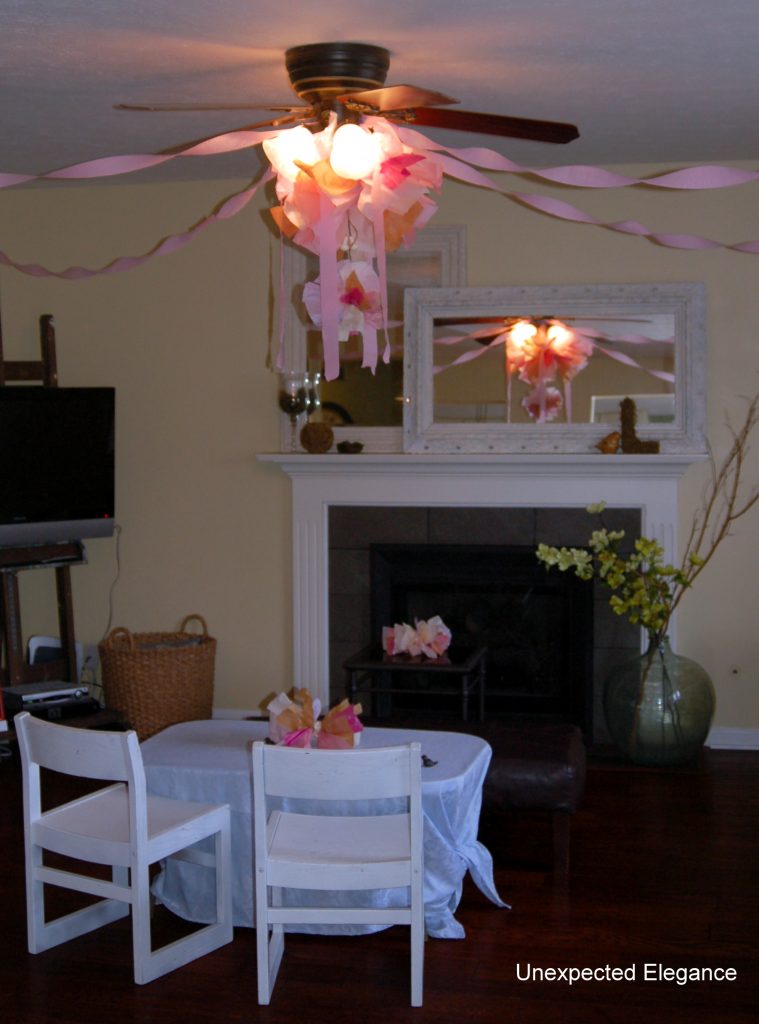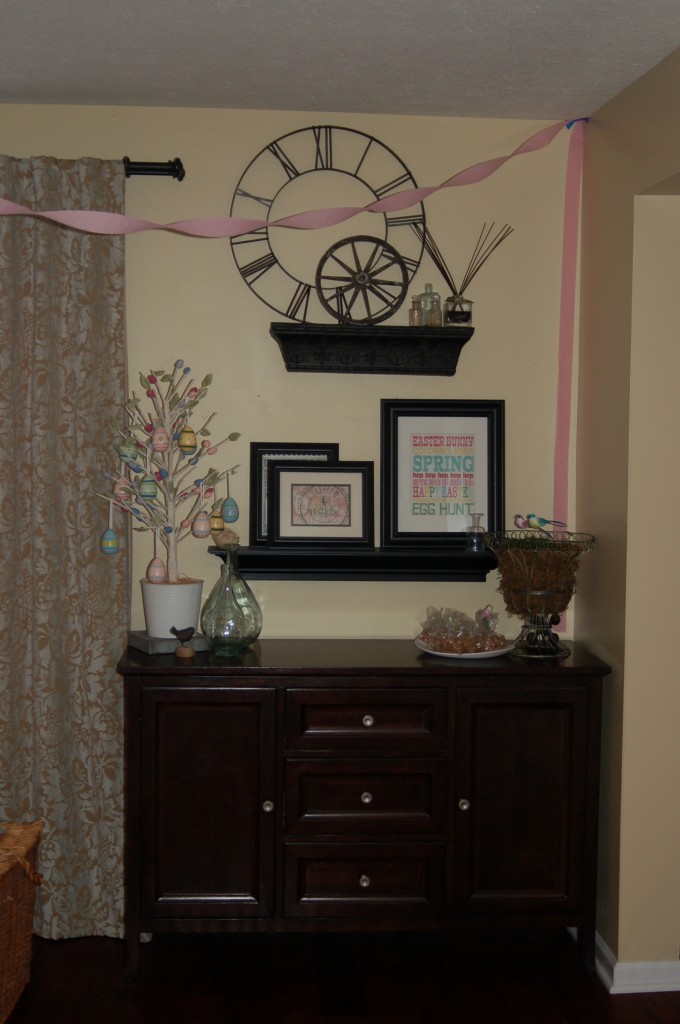 A quick snack before their friends arrived.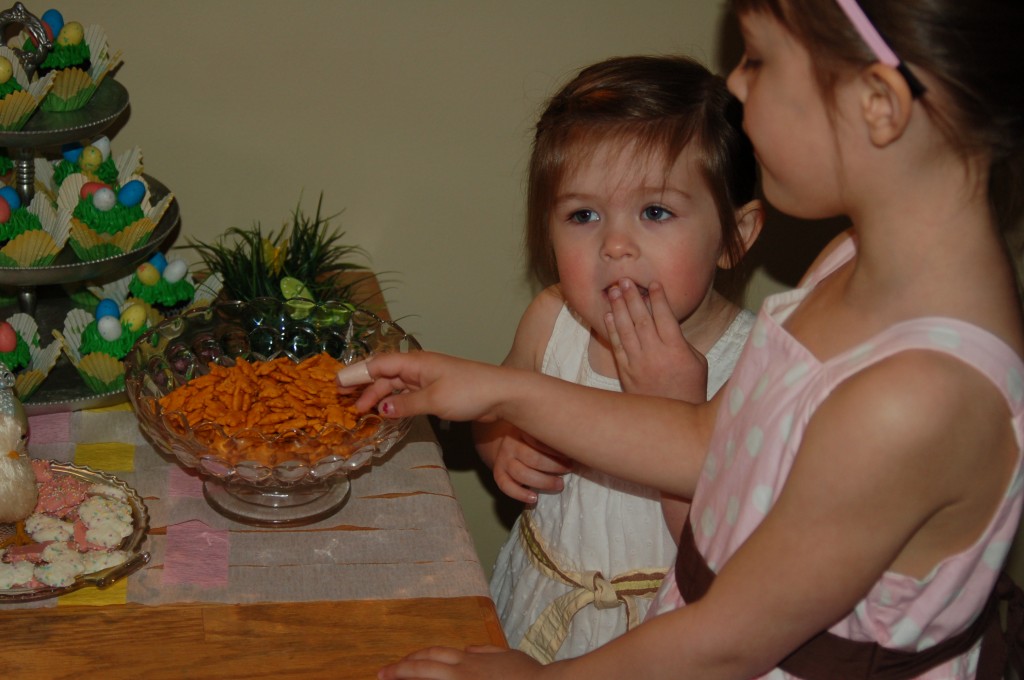 We had lunch, an egg hunt (outside), and then dessert…
Cupcakes!!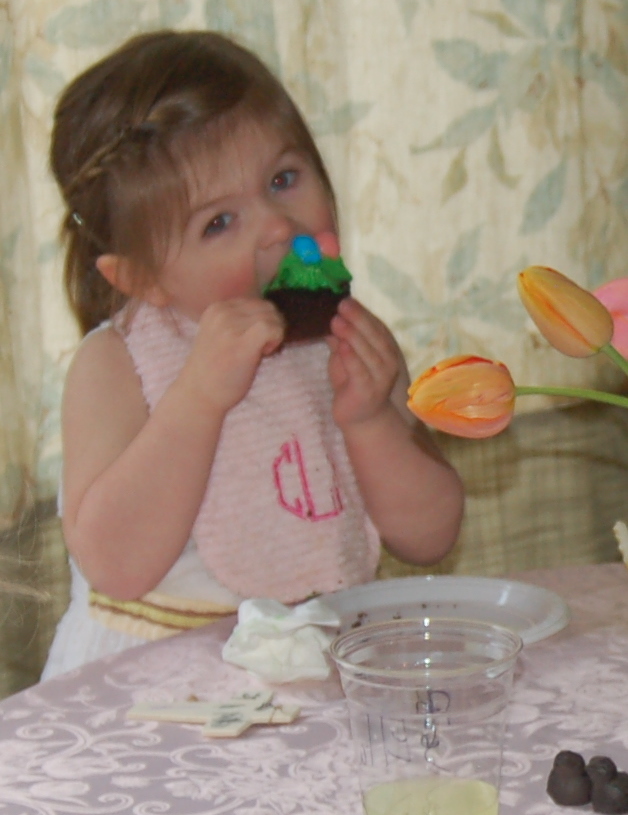 I hope everyone has a wonderful Easter weekend!
~Angela