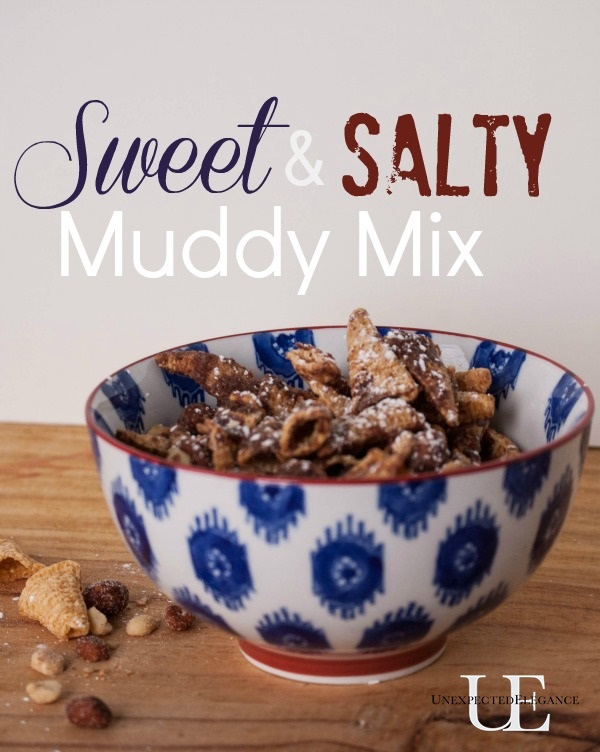 I thought I would join some of my friends today for the Great Dollar Store Challenge!  The objective was to use all or mostly all ingredients from the dollar store and come up with a recipe.  After perusing the 2 isles of my local Dollar Tree, I came up with my own version of Muddy Buddies! 😉
My sweet and salty Muddy Mix only cost me $3 plus tax!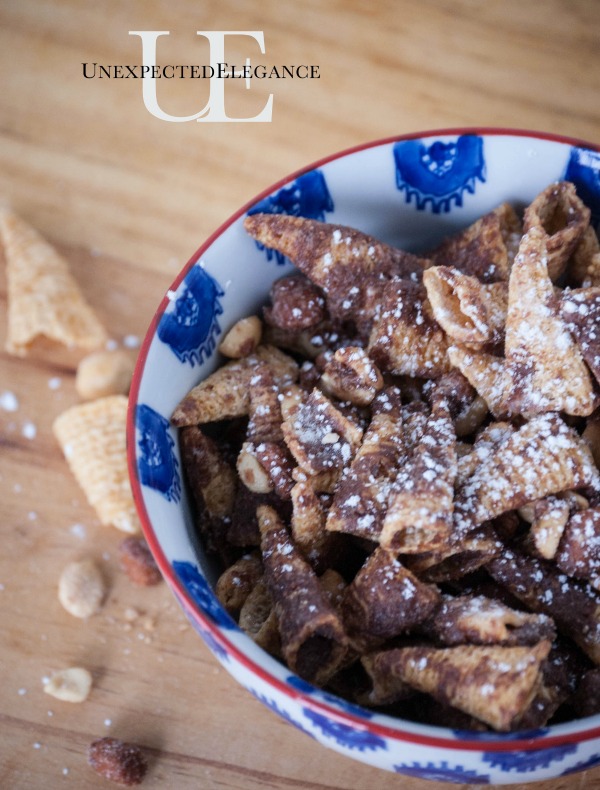 Ingredients:  bag of Buggles, large chocolate bar, bag of "fancy" mixed nuts.  I also used a few dashes of milk, powder sugar and about a teaspoon of butter.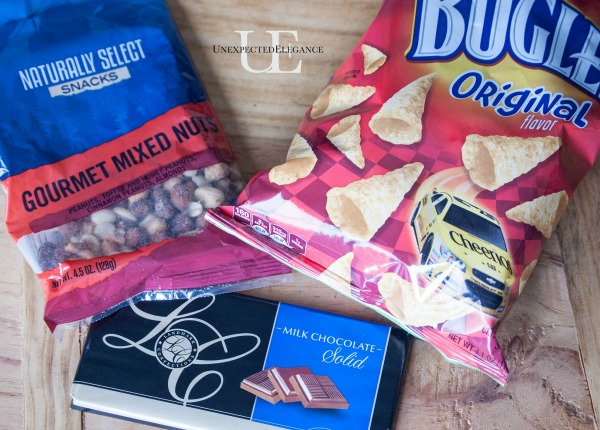 1.  Break up the chocolate candy bar into a small heat safe bowl.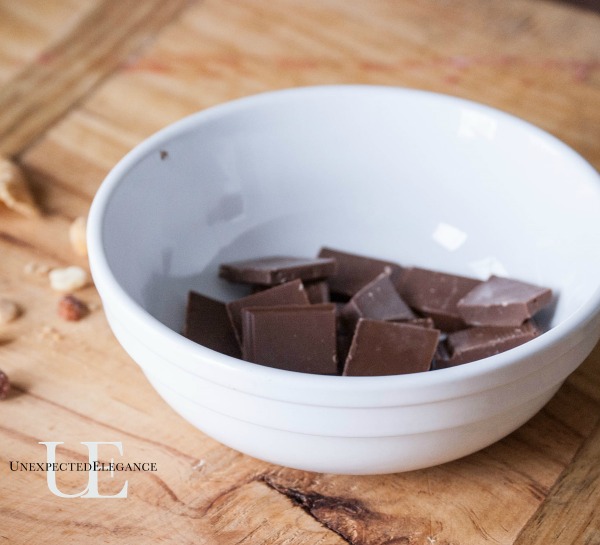 2.  Melt the chocolate slowly over a pot with a little water.  The bowl needs to be slightly bigger so it doesn't sit directly on the bottom of the pot.  Add a few dashes of milk and about a teaspoon of butter to make the chocolate into a sauce consistency.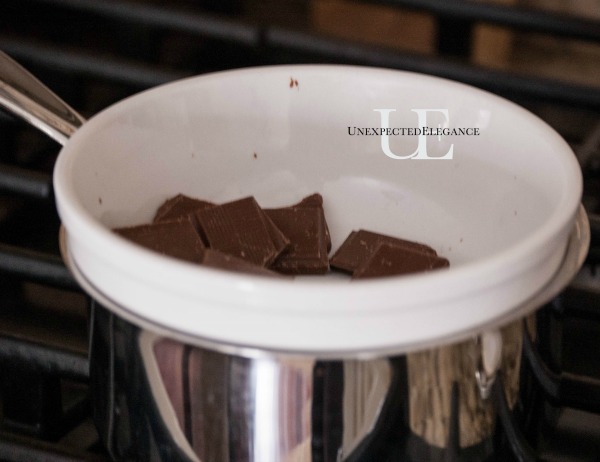 3.  Mix the Buggles, nuts and melted chocolate together in a large bowl.  I added a little of each at a time to get all the ingredients coated equally.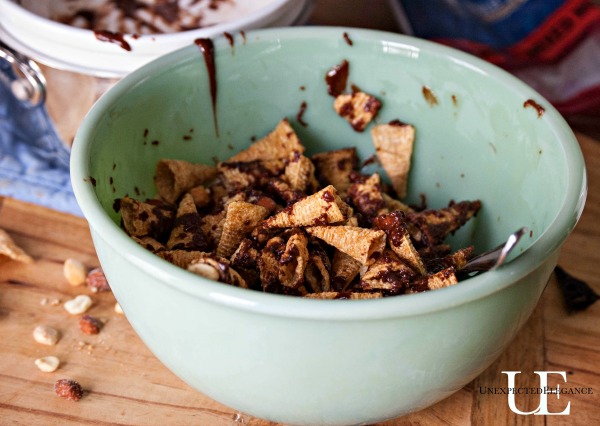 4.  Finally, sprinkle the mixture with powder sugar.  This gives it a little more sweetness and coats the chocolate, so it's not too sticky.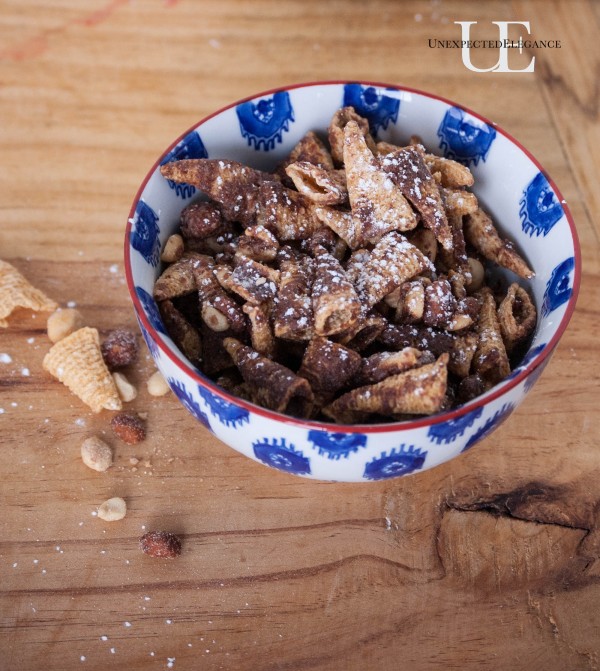 This stuff is so addicting!  My kids couldn't keep their hands out of the bowl!! 😉