See how simple it is to get the bed you want without spending a fortune. This simple bed frame transformation is a great solution for high style on a budget!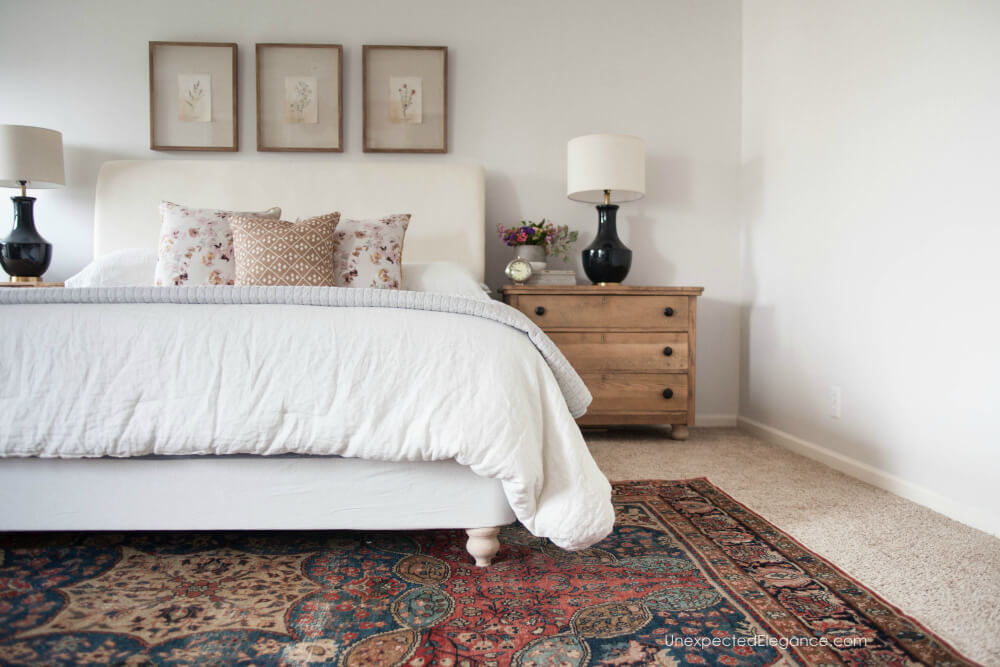 A few months ago we starting looking for a new mattress…well one thing always leads to something else!  We decided that we wanted to upgrade our bedframe, as well.
We HAD a cheap metal frame but I wanted something a little more substantial.  I still like our headboard, so it had to look good with it, too.  (You can see the before with HERE.  I had covered it with a bed skirt.)
I wanted something upholstered but wasn't finding anything that would work, so we bought THIS foundation.  I decided it would work "good enough" with a little tweaking.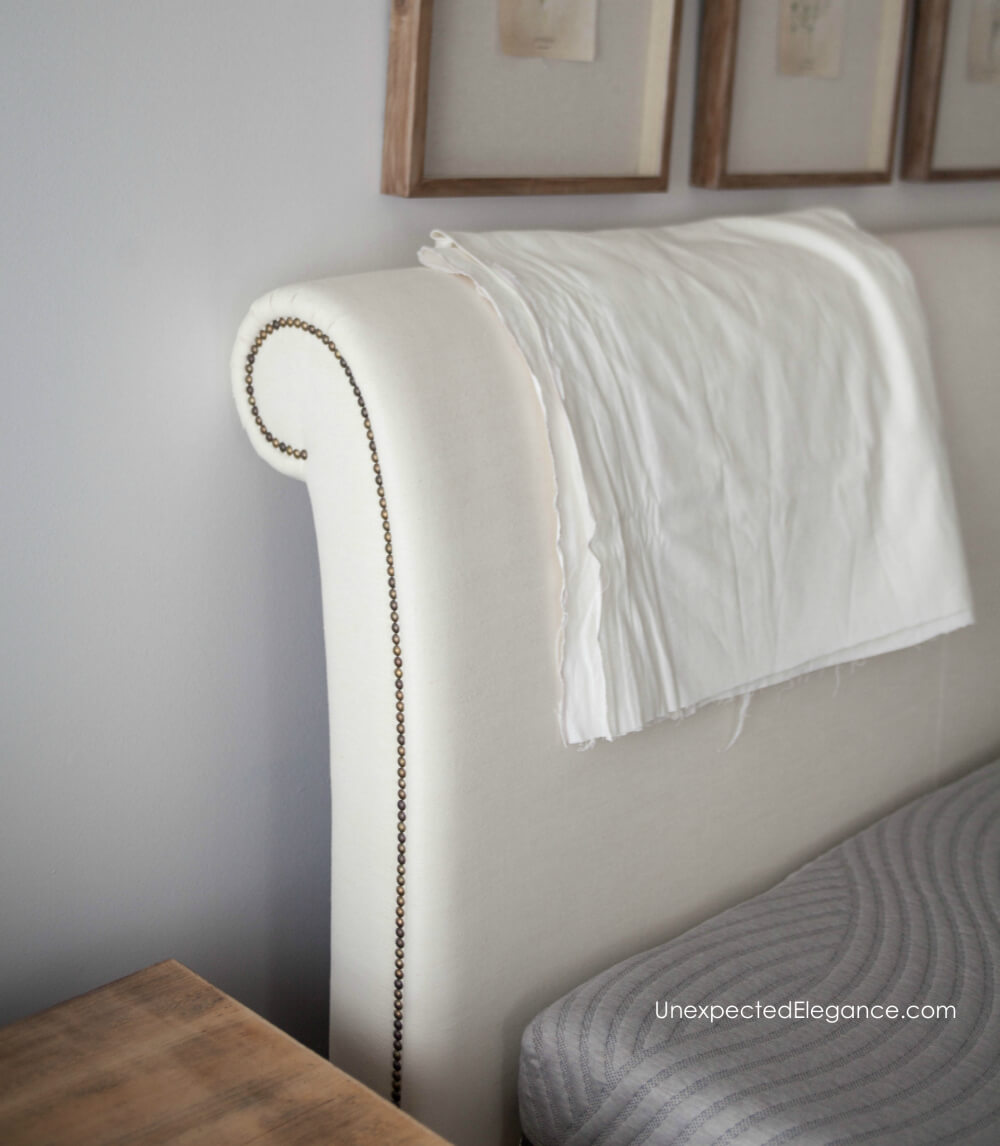 SIMPLE BED FRAME TRANSFORMATION
I found some fabric at JOANN that matched well with the color of our headboard, then got enough for all four sides. (To figure out how much you will need, just check the item description for specifications.)
First, I removed all the hardware from the back of the rails.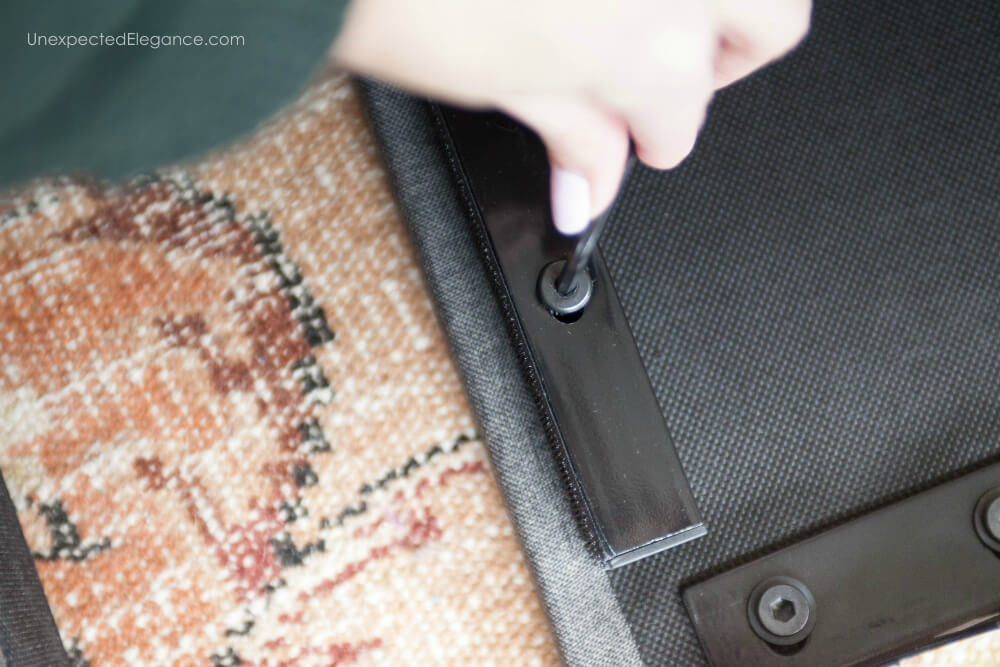 Here's where I hit a snag…
My plan was to just staple the new fabric over the top.  However, the majority of the construction was metal.  There was a piece of wood at the bottom, but the rest of the sides were proving to be problems.
I decided to try out my Gorilla Hot Glue sticks. (You can find them HERE.)  GUYS!!!  This hot glue is the BEST.  It worked great and created a very secure bond.
If you are doing this project, just make sure you cut out the fabric over the holes for the bolts and DON'T GET GLUE IN THE HOLES!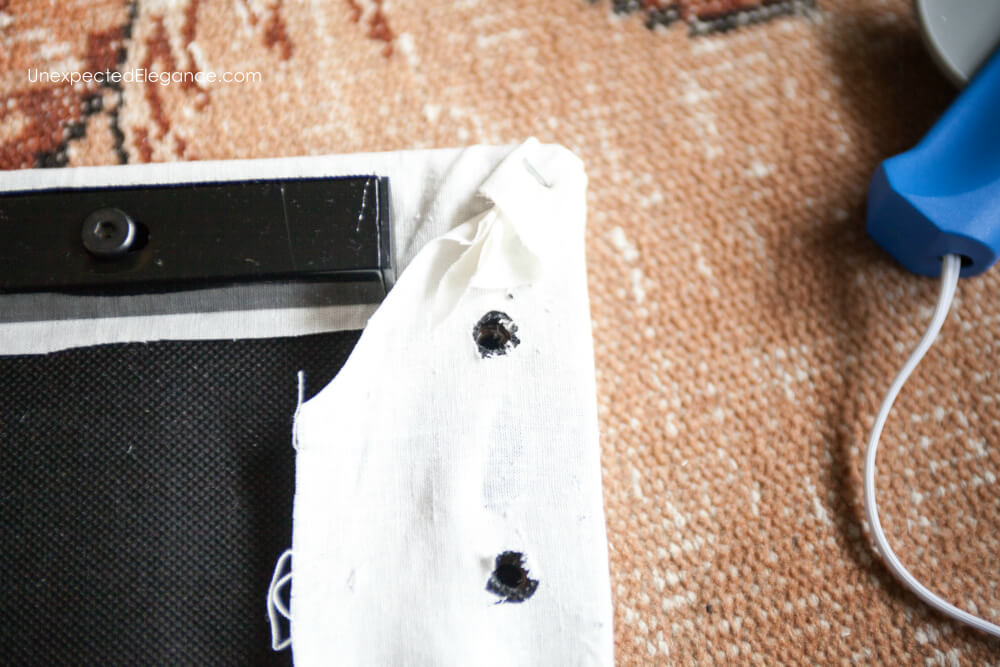 The inside of the rails aren't pretty, but that's OK because you can't see them one the frame is assembled.
I didn't love the legs that came with the foundation, either.  If you look at them in the photo (HERE) you can see that they are just black cylinders.  We also wanted the platform to sit a little closer to the ground.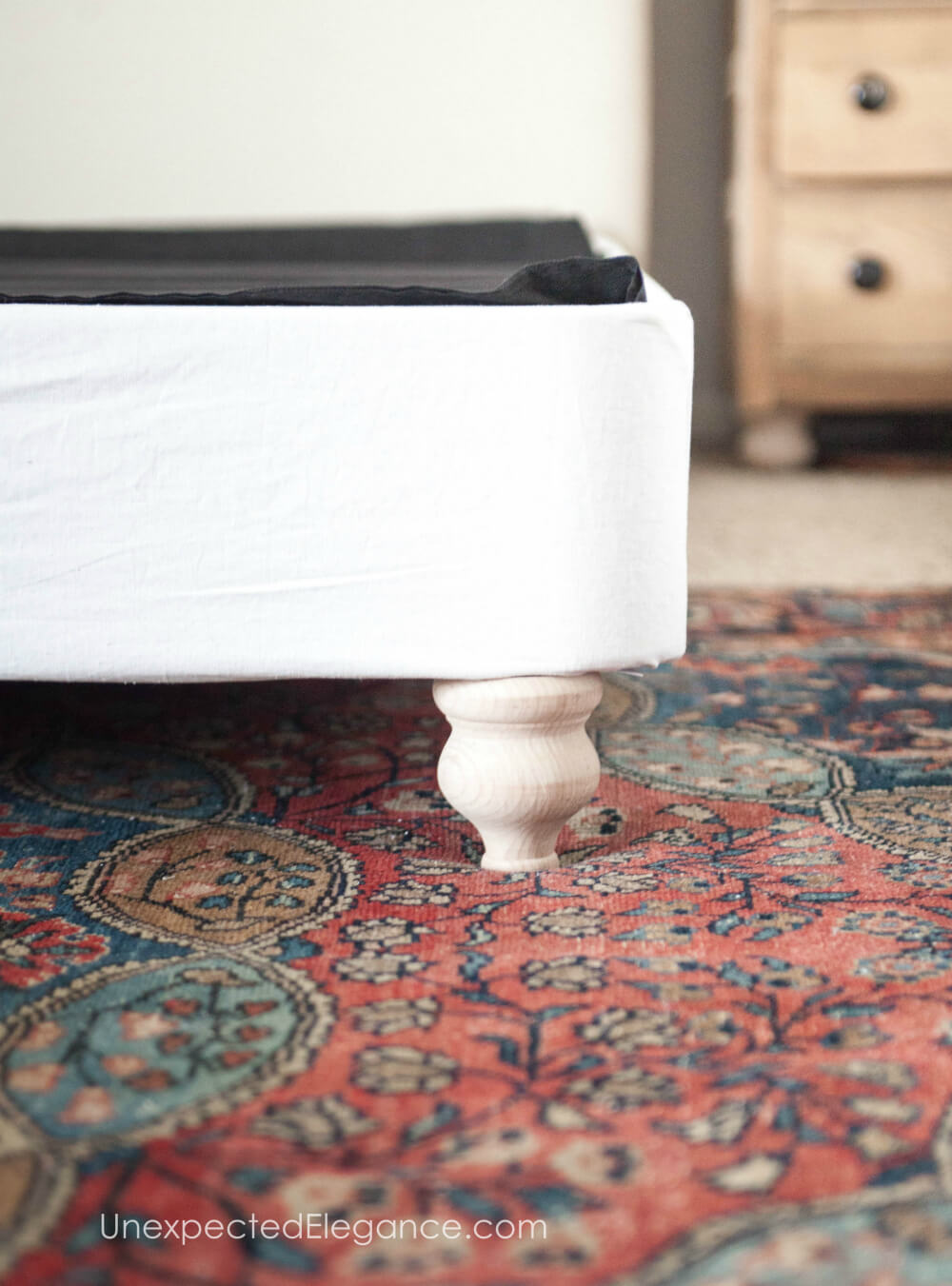 I picked up a few tulip bun feet from Lowe's and just screwed them into the frame.  It was super simple!  (Here's a similar foot, HERE.)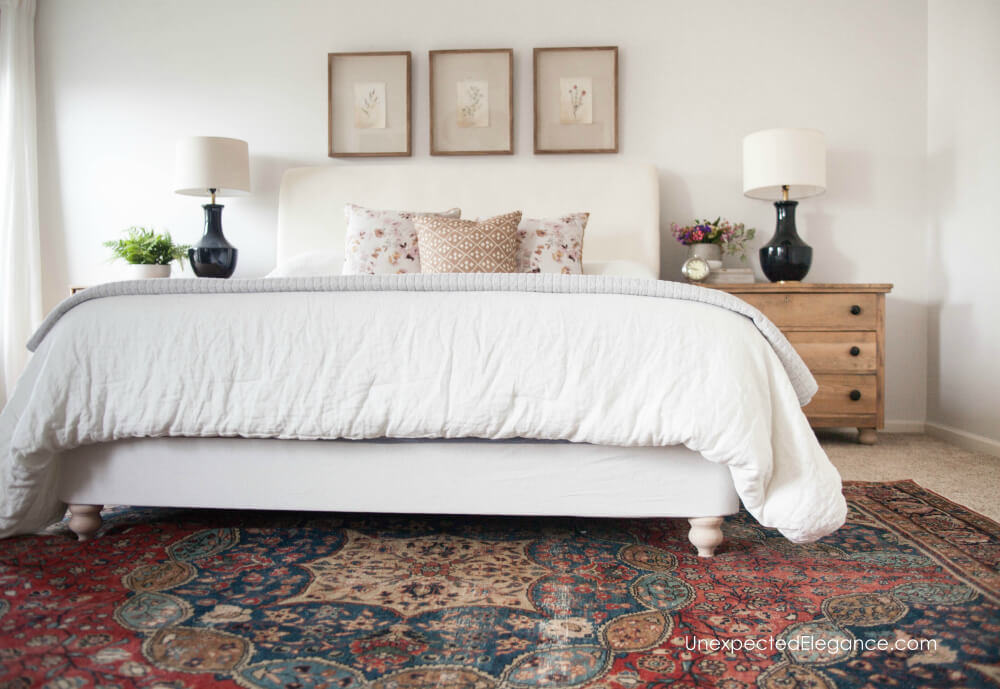 I love the way it turned out and it cost a lot less than purchasing a whole new bed…considering I would have wanted one just like this that's a win-win!
It's been almost a year since we updated this room and it exactly the same (except for the new bed foundation).  You can see the rest of the room in my Master Bedroom Reveal post for the One Room Challenge.