Well, this time of year is always jam packed with holiday parties.  It's always nice to bring the host/hostess a gift, just to say "Thank You" for all the work it took to host the event.  One go to gift for me is a bottle of wine, the problem is that just about everyone normally has the same idea.  (Not necessarily bad, if the host loves wine.)  It's also a good idea to make sure the host/hostess actually drinks wine and if they do, what is their preference.
Moving on!  Adding a little something to the bottle can make it more personal.  There are tons of wine bags out there, but try to think of something a little more special, like an ornaments or wine stopper.  Wine stoppers are great and fit in perfectly with the gift itself.  There are always so many to choose from and I really like the idea of using the initial of the person's last name.
Because the stoppers are generally pretty heavy, you want to make sure and secure it tightly.  I have found that hemp thread, used for making necklaces, works the best.  It stays really tight and the knot will not loosen.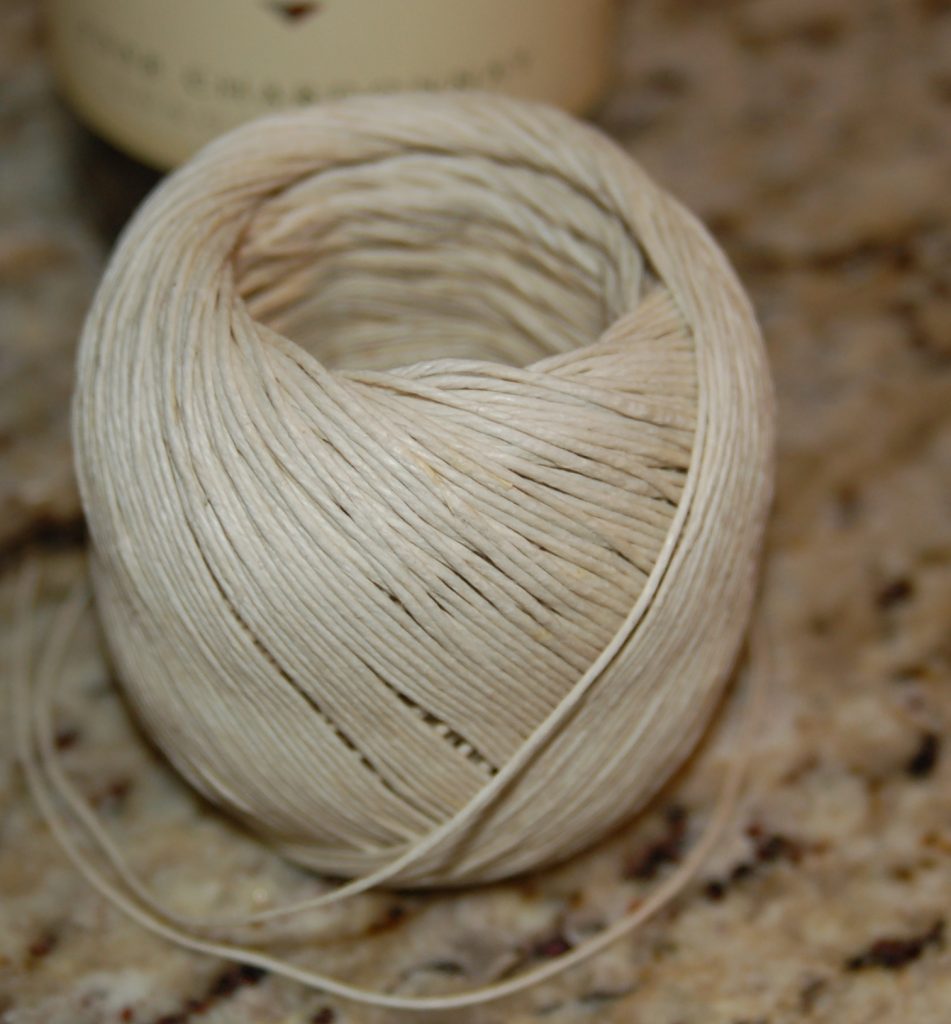 The cheapest place I have found this, is at a teacher supply store.  Go figure?  They also have it at any craft store.
I start by wrapping the bottle with a ribbon, then tie the stopper around the outside of the ribbon.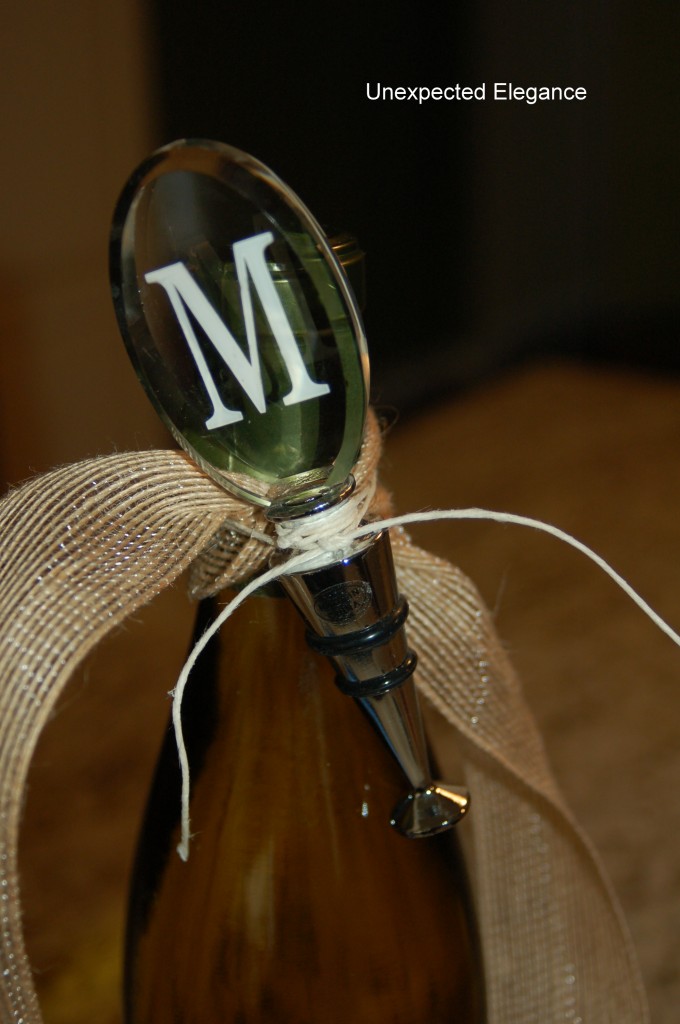 Add a hang tag, tie a bow and your done!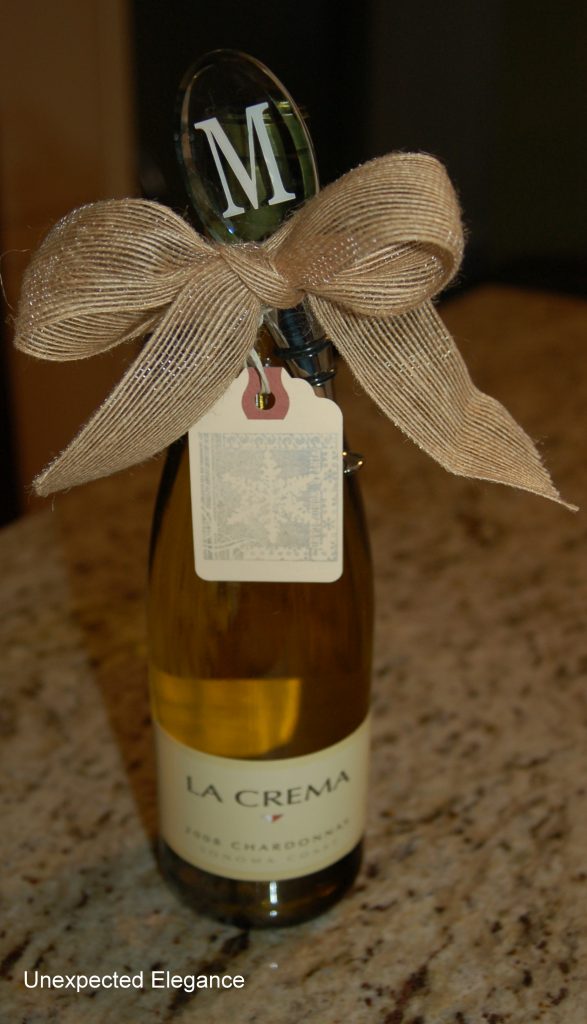 On a side note, I wanted to tell you about the ribbon I used.  I was pretty excited when I found it a few months ago.  It is VERY similar to the Ballard ribbon, but at a substantially lower price.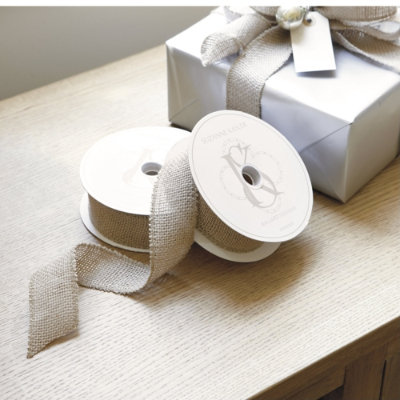 Ballard Designs
$18 / 2 rolls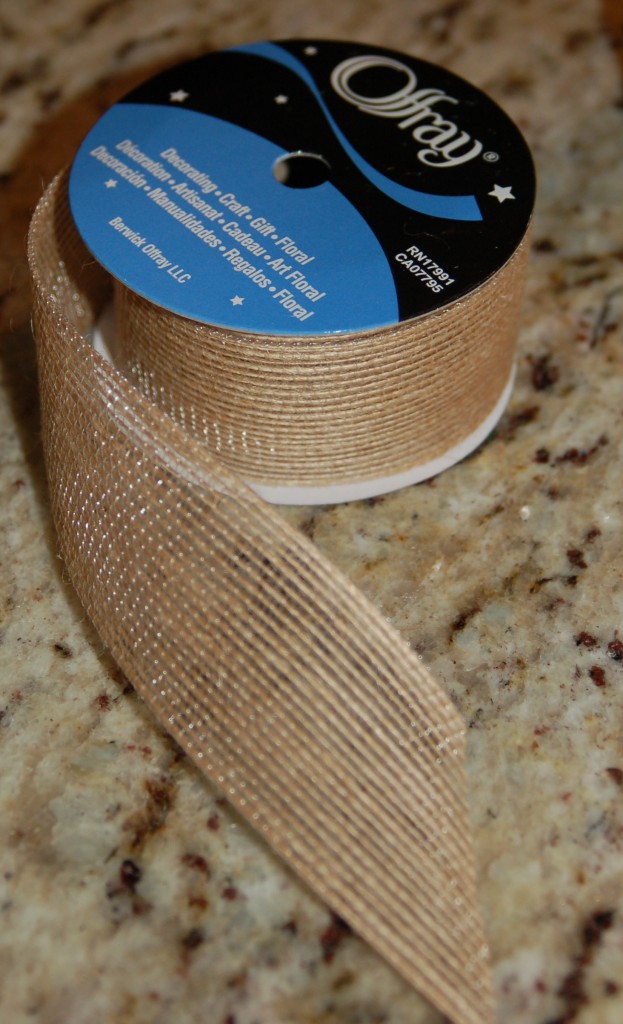 Walmart
$1.97
I have been using it  for so many things this year!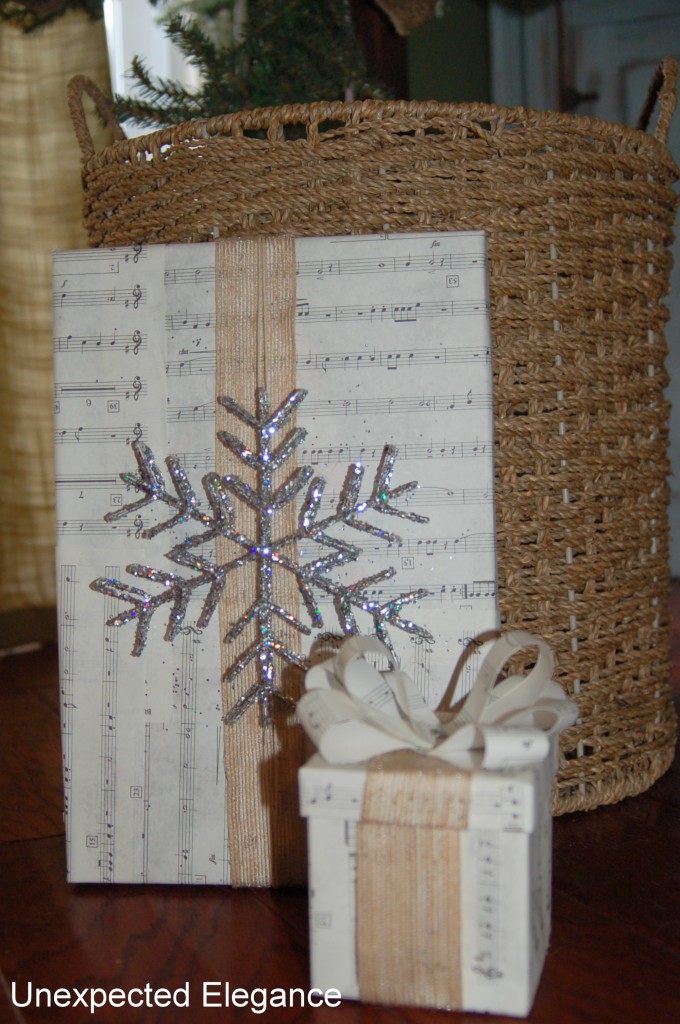 I hope you are all having a wonderful weekend.  We are seeing our first snow of the season today and I am trying to finish up my Christmas decorating.  I will show you my completed mantel tomorrow.
~Angela