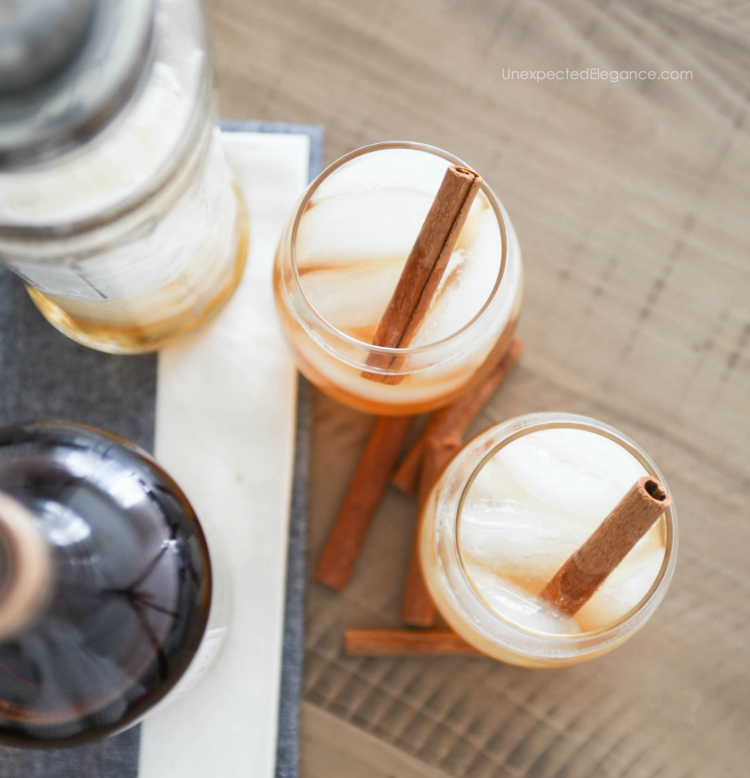 Fall is in full swing, here in Indiana.  I love all the smells that come with this season…and spices play such a big part in eliciting warm emotions.  What about you, do smells do that to you? I love how the mix of cinnamon and clove spices, instantly makes me feel cozy!  (NOT to mention how great they taste.)
Pumpkin seems to take center stage around Thanksgiving, so I decided to mix my love for spices and pumpkin in a cocktail.  Y'all this drink is SO good and is sure to be a hit at any party! Ingredients:
Pumpkin Spiced Sparkling Cider
Spiced Rum
Ice
Bitters
Optional: Substitute the pumpkin cider for apple.  It tastes very similar!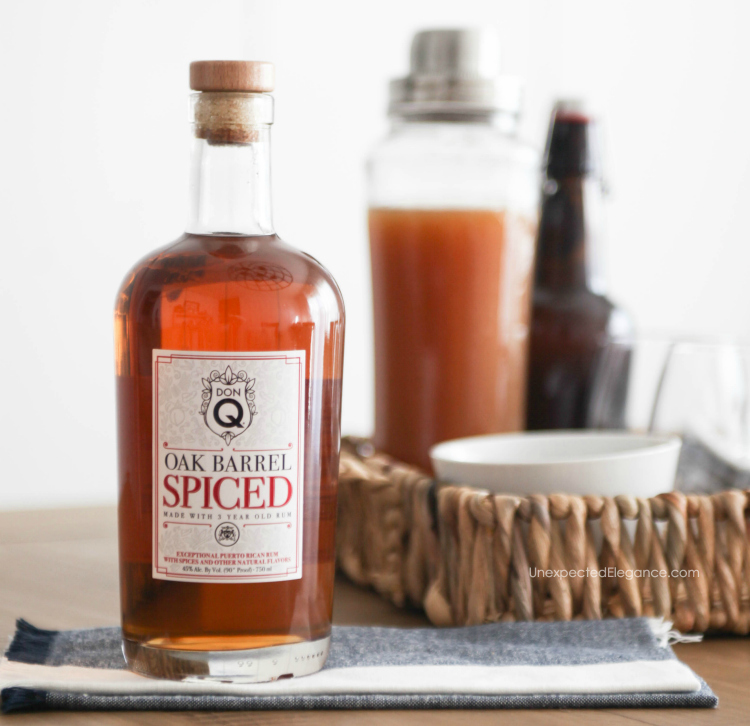 Recipe:
Add 1 cup of pumpkin cider, 1-2 ounces of Spiced Rum, and 2 dashes of Bitters to a shaker, then fill with ice.
Shake to combine all the flavors.
Strain over a glass of ice.
Garnish with a cinnamon stick.
If you want to make multiple drinks at once, just multiply the recipe.  Also, here's a recipe card you can print: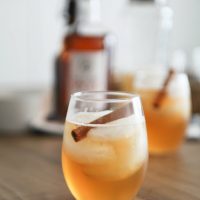 Pumpkin Spiced Rum Cocktail
Ingredients
Pumpkin Spiced Sparkling Cider

Spiced Rum

Ice

Bitters
Optional: Substitute the Pumpkin Cider for Apple. It tastes very similar!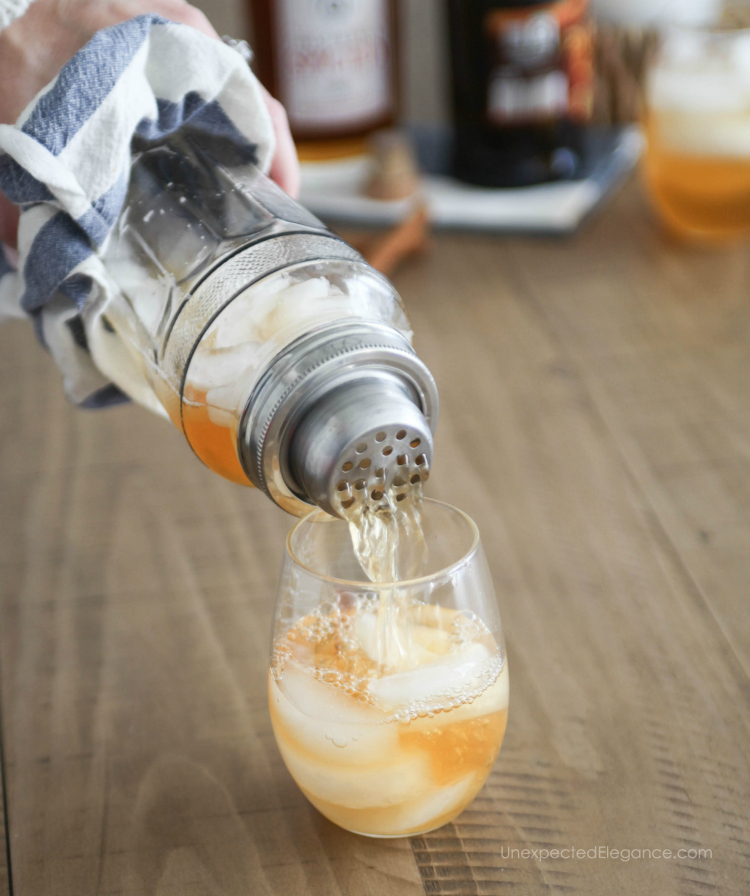 I have tried this recipe with both pumpkin and apple cider. They have a similar flavor and both are great in this cocktail! If you can't find pumpkin, just get apple cider…I promise it will still be delicious.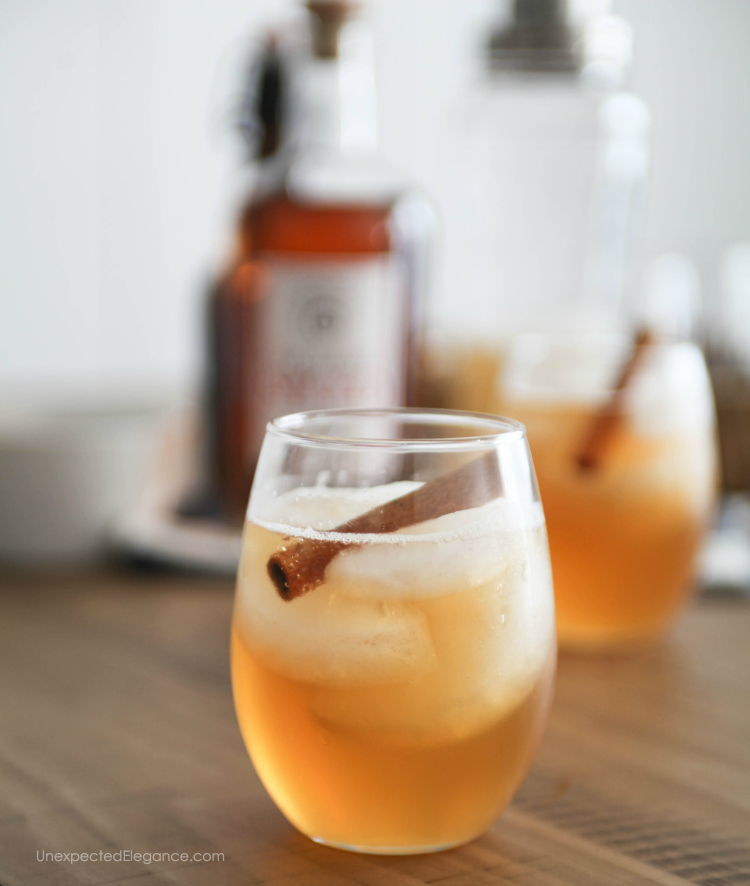 I think the most important ingredient in this cocktail is the spiced rum.  I used Don Q, an aged Puerto Rican rum, and it's perfect.  Puerto Rico is known for its excellent rum. The tradition of producing the most refined and exquisite rums is an art that has been cultivated since 1865 by Destilería Serrallés…the birthplace of Puerto Rican rum.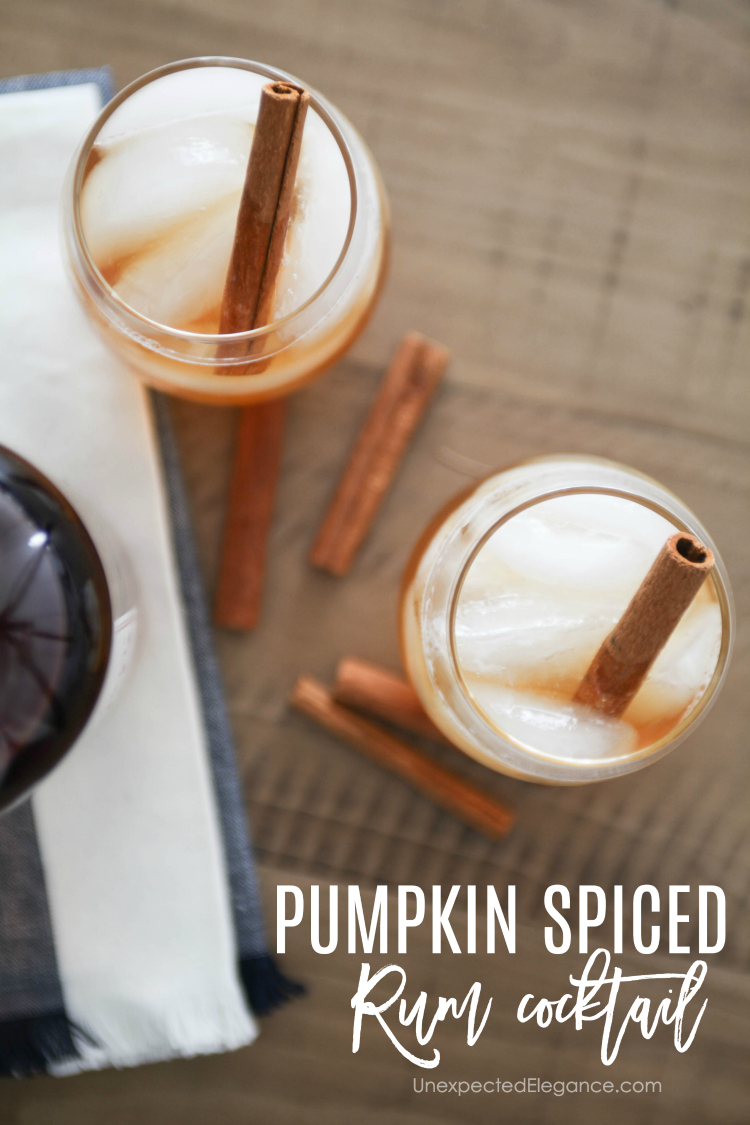 If you are hosting a holiday get-together this is the perfect addition.  It's a simple 3 ingredient cocktail that is sure to be a crowd pleaser.
For more holiday tips, check out these posts:
What is your favorite cocktail recipe this time of year??  I'd love to try it, so please share it in the comments below.