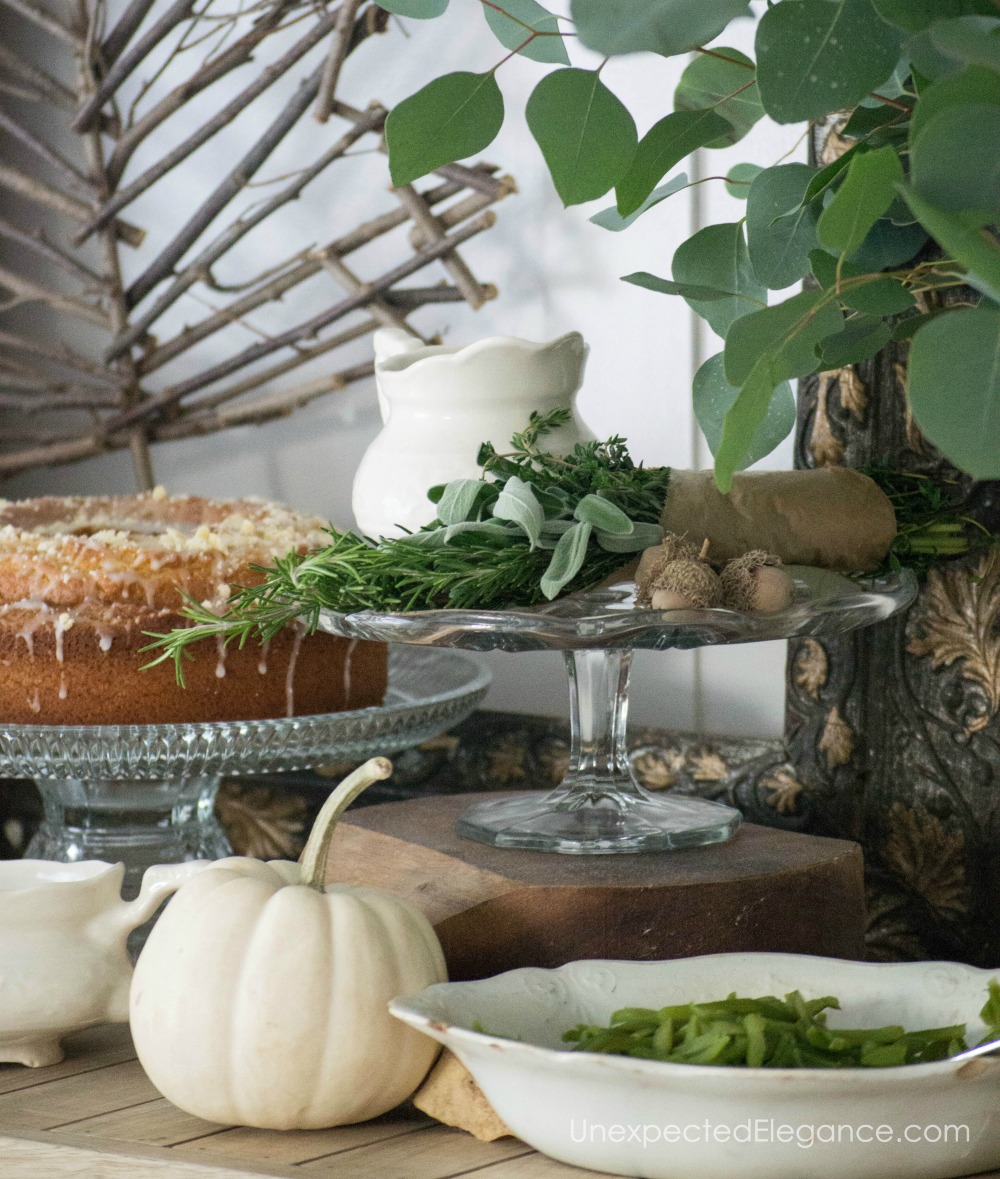 We all know the food is the star of the show at Thanksgiving. However, there's something to be said about a beautiful buffet station. There's just something wonderful about placing your dishes on an area that looks stunning. That doesn't mean you have to spend a lot of money. Whether you stick with one color for serving pieces or scatter eaves around the top, you can create a beautiful Thanksgiving buffet station.
Choose One Color for Serving Pieces
The simplest thing you can do to make your buffet station look beautiful is to use one color for your serving pieces. Even if you're serving from the baking dish, choose one color. For example, use white ceramic baking dishes. Having one color of serving pieces and bakeware will give your buffet station a simple, yet pulled-together look.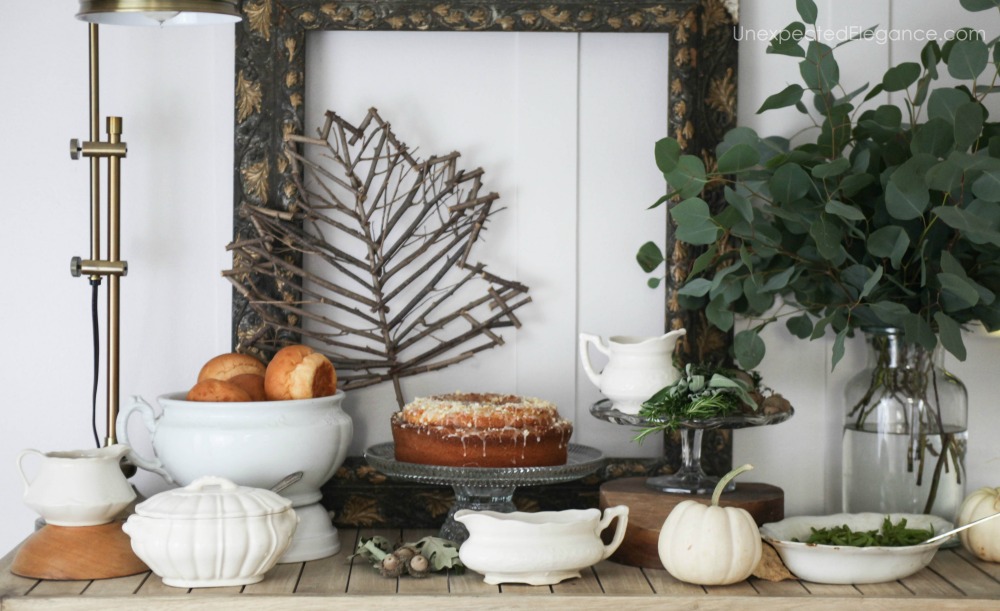 Add Height
Add interest by having the serving pieces at different heights.  You can do this by turning bowls upside down, using cake stands, or finding sturdy objects to stack.  This is the best trick for making your buffet more interesting, but also adding more function.  When the dishes are at different heights, it makes it easy to get to everything.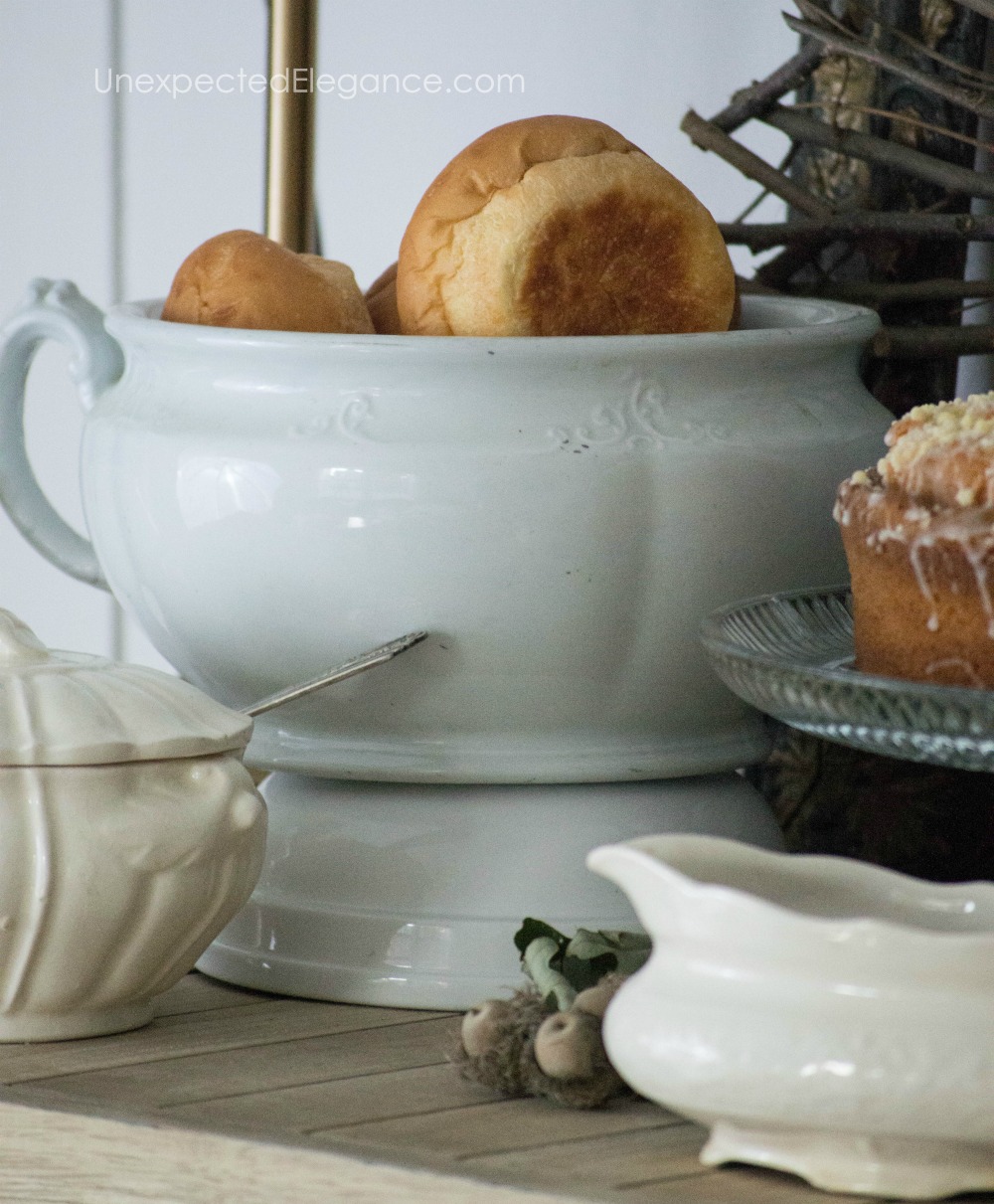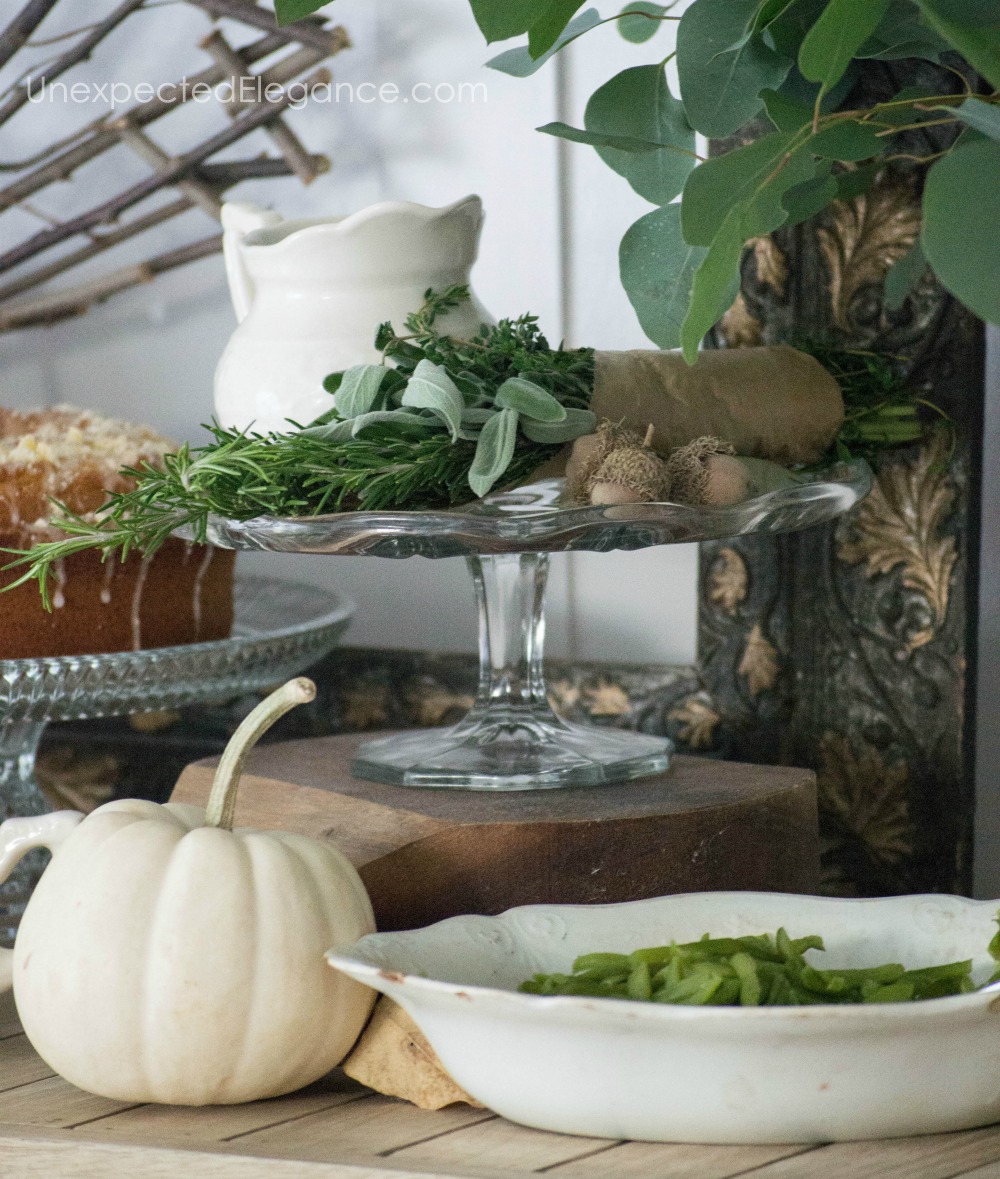 Add Fresh Flowers or Branches
Fresh flowers or even some greenery will instantly take your buffet to a new level.  You can also tie ribbon in fall colors around the vases. Small pumpkins and pine cones are also great additions.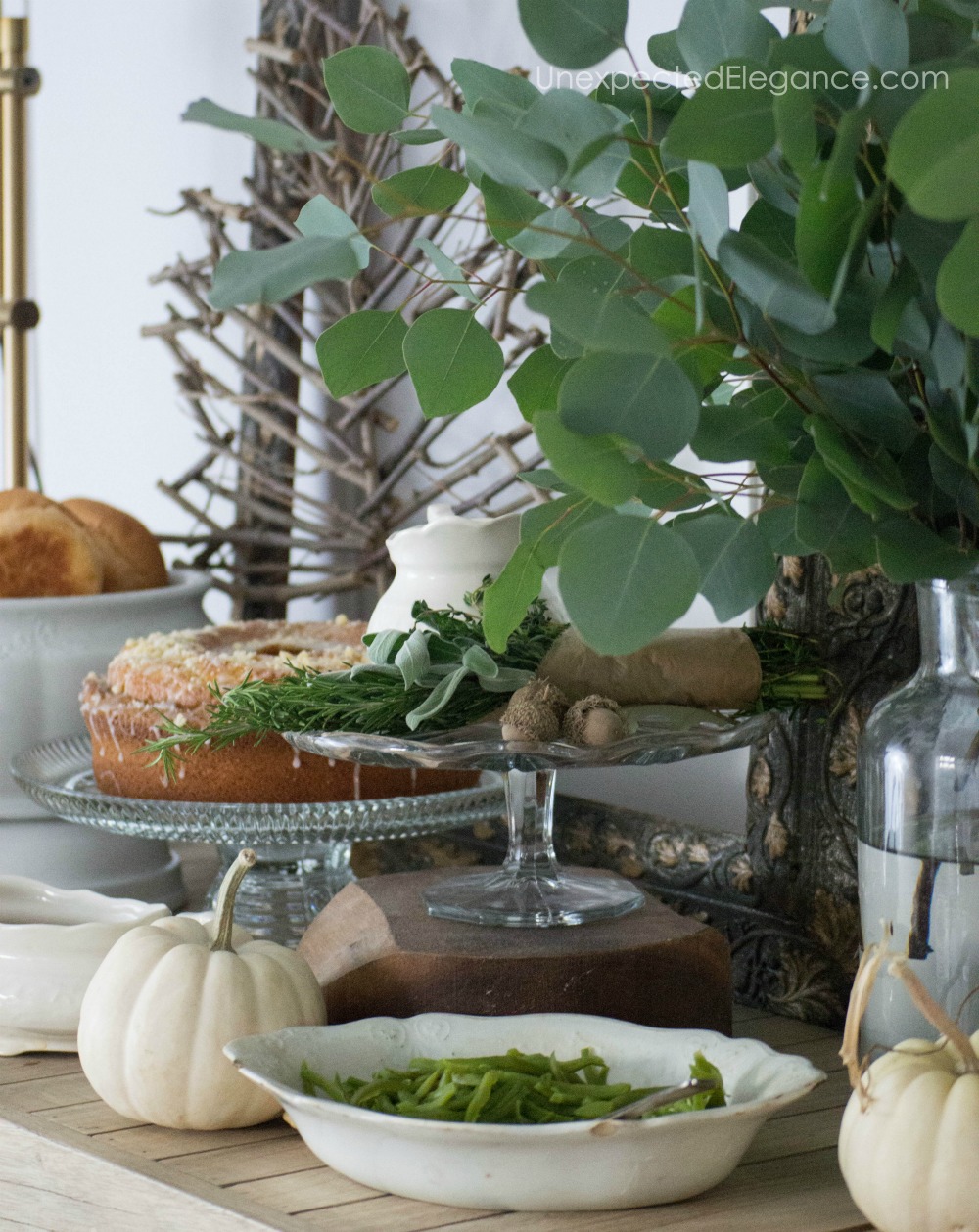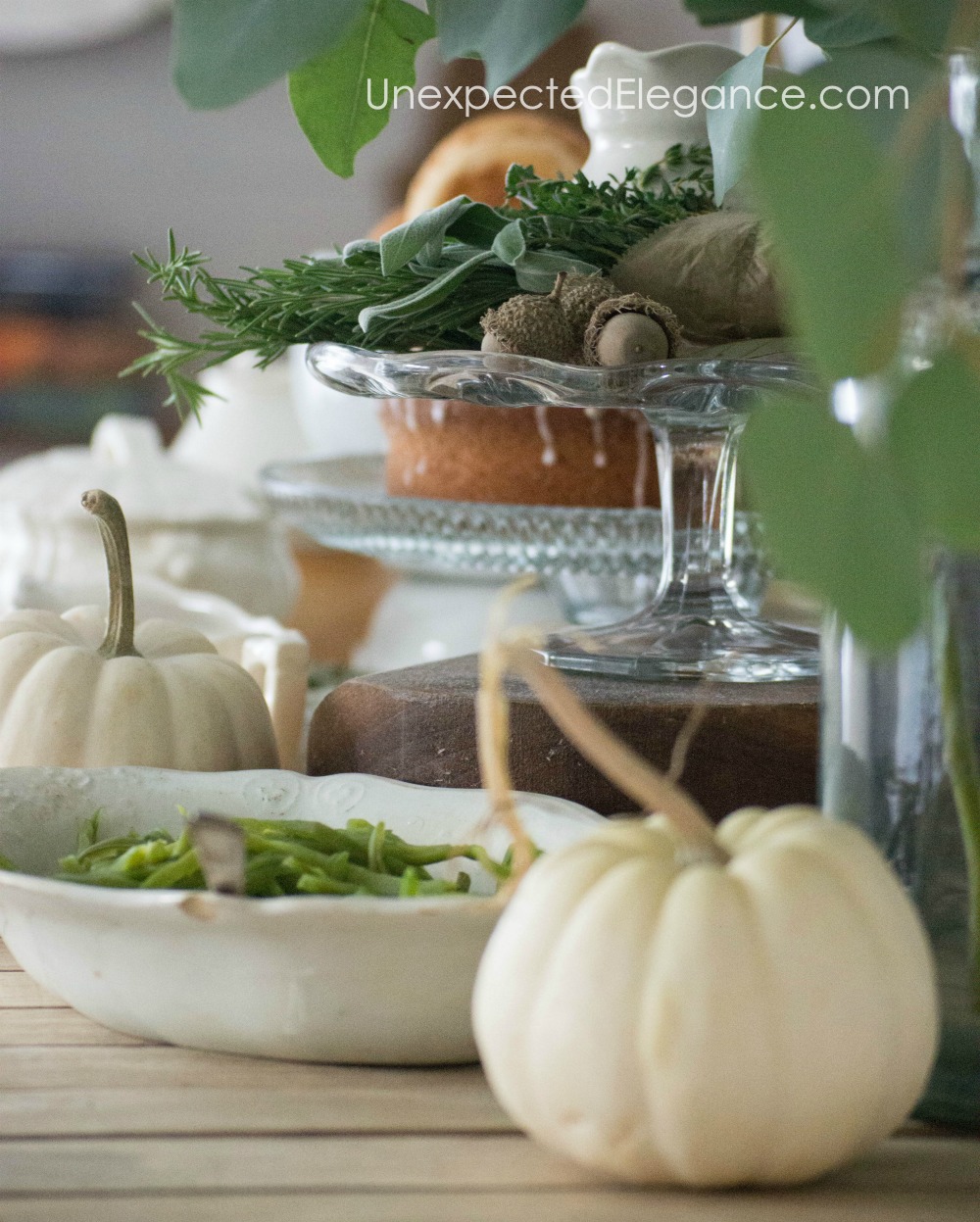 Scatter Leaves Around the Buffet Top
Last, but not least, what would fall be without leaves? Purchase a few bags of silk leaves or pick a some up from the yard and scatter them around the top of the buffet station. This adds a cute, yet beautiful look, especially if you've already added pumpkins and pine cones.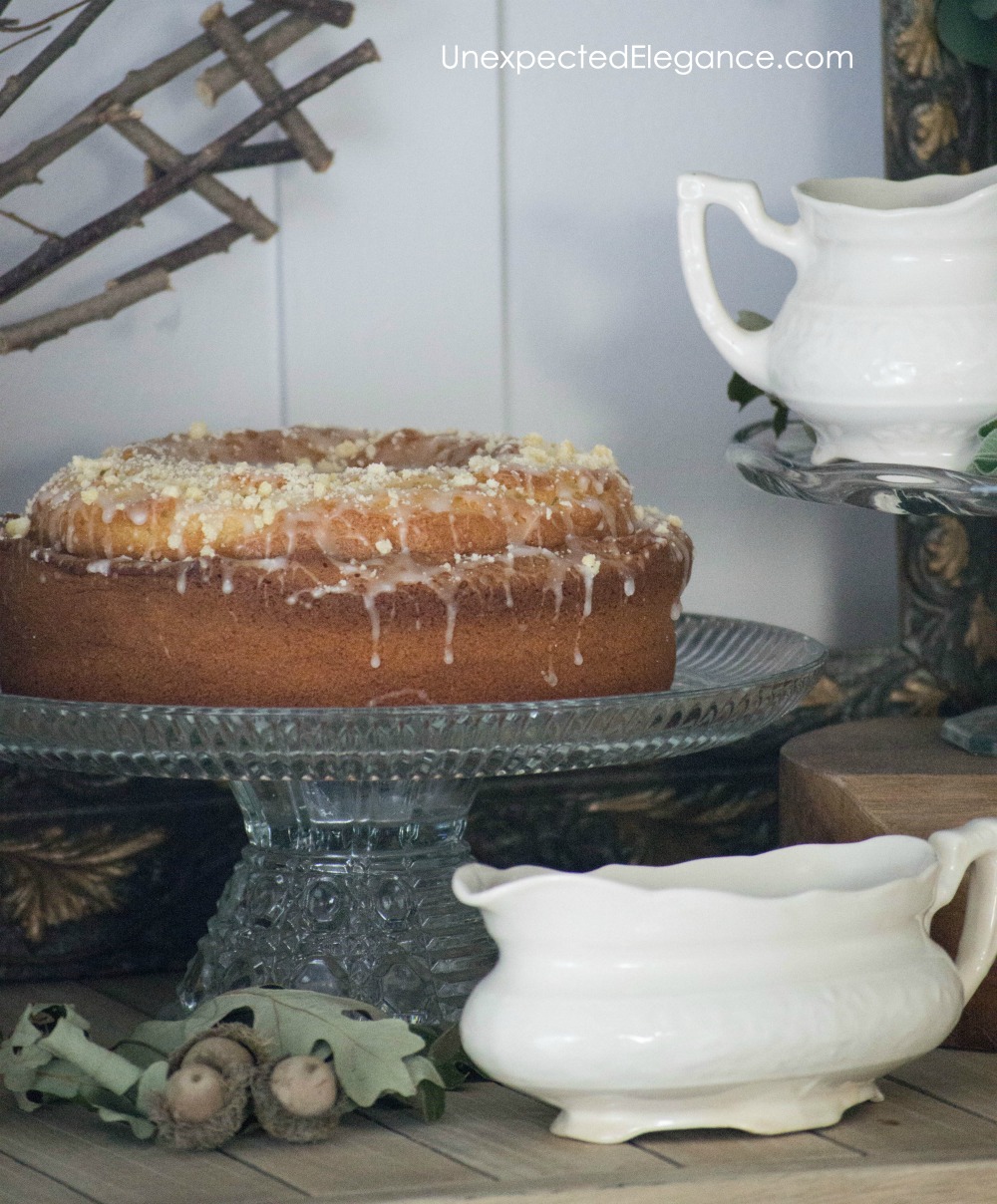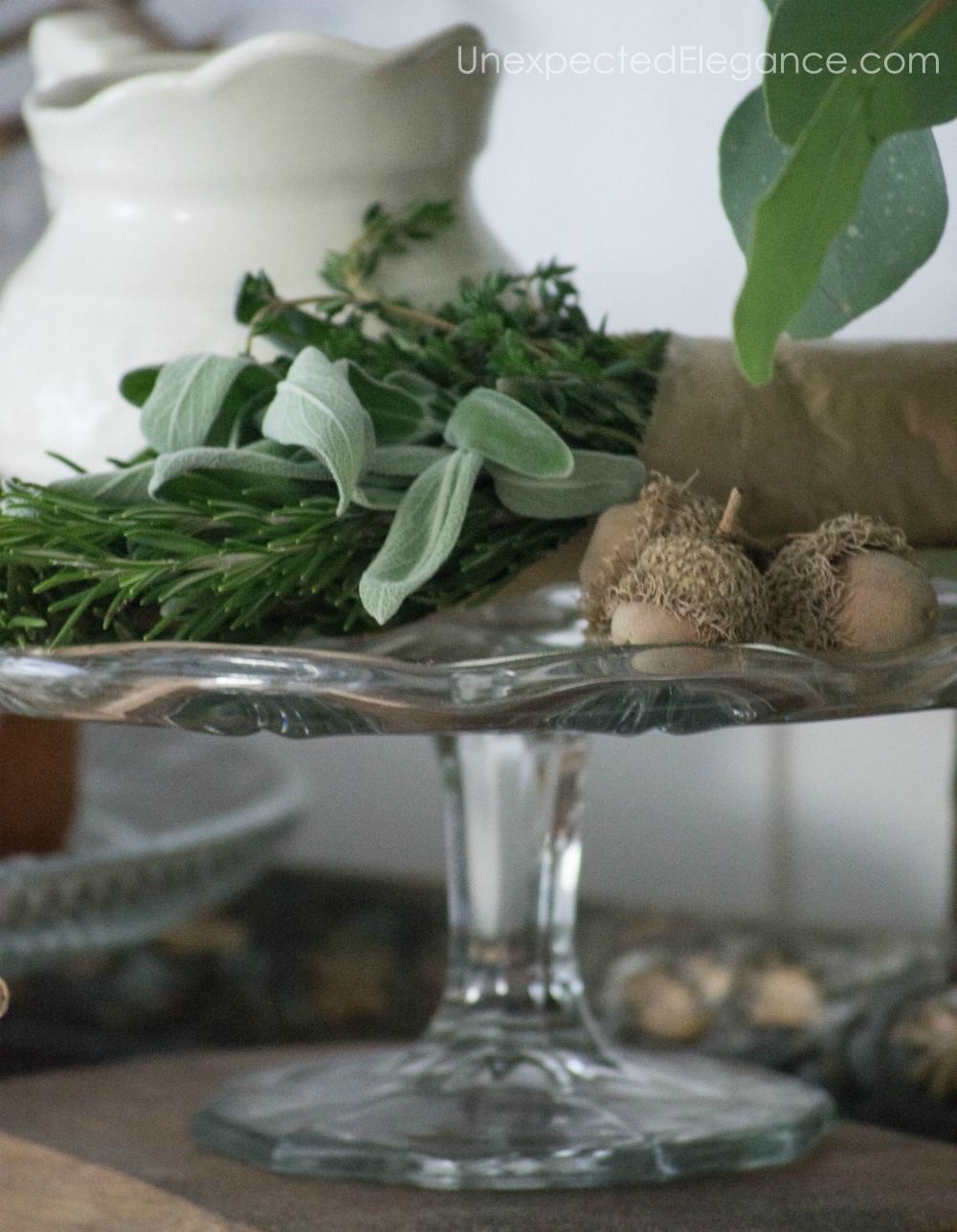 Your buffet station doesn't have to be covered in disposable pans. You can make your buffet station look beautiful without doing a lot of work or spending a lot of money. Your food will look even more delicious when you spend just a bit of time creating a beautiful Thanksgiving buffet station.