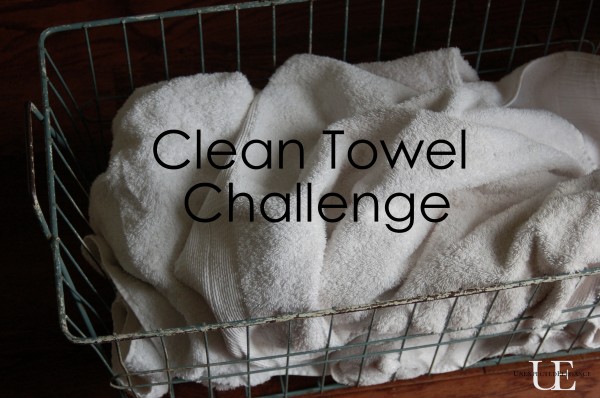 Today's challenge dealt with smelly towels.  I accidentally forgot about a load of towels in the wash a little too long, one day.  I had tried re-washing them a few times, but they still had that FUNK smell.  (You know the one, right?)
I thought I might just have to throw them away, but "OH NO" Pinterst to the rescue!  Alright, it I might have over dramatized it, just a tad. 😉
But truthfully, this pin is a good one!!!  I found it here, but apparently it is common wikiHow knowledge.
Here's all you need: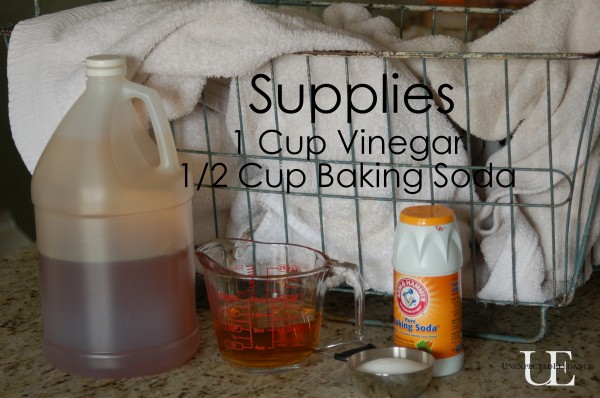 Just run it through the washer on the hottest setting with a cup of vinegar.  Then do it again with a half a cup of baking soda.
Worked GREAT and saved my towels!
(Yes, I watermarked this picture, because I KNOW you will all want it!  That or I just got carried away?) Difficulty:  NOT  (if you can wash your clothes, you can do this)
Time it took: ~ 2 hours (two wash cycles & 1 dry cycle)
Cost:Â  $0 (had everything on hand)
Finished Product:Â  Clean towels that smell CLEAN
Savings:Â  $$$$ (Could have cost a lot?)
See back here tomorrow with something for my girls…
~Angela