This is a simple an inexpensive Kindle cover tutorial (also great for IPads or Nooks) that costs around $5 to make. Have a one-of-kind cover for a fraction of the cost!
If you read my post last week about Pinterest, then you know that I challenged myself to try 5 different "pins" this week.  My first project is a Kindle, Nook or iPad cover tutorial made out of an old book.
This is the inspiration pin HERE.
There wasn't a tutorial for it, so I played this one by ear.  All in all, this was a simple project.
Here's what you need:
old book (approx. size of Kindle/IPad)
cereal box
fabric
DIRECTIONS:
1.  Cut out the center of the book.  I just used the blade of the scissors and cut along the spine.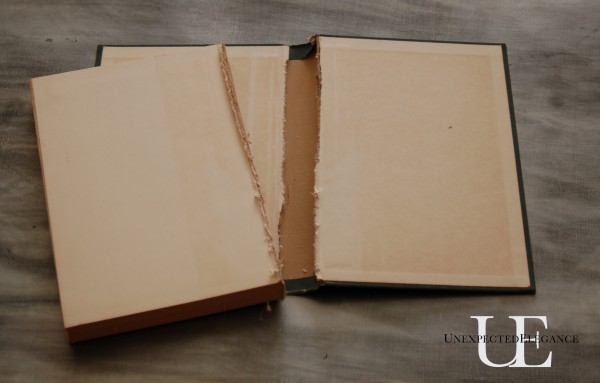 2.  Open up the cereal box (thin cardboard) and trace along the outside of the book.  Cut inside the lines, so that it is slightly smaller than the book.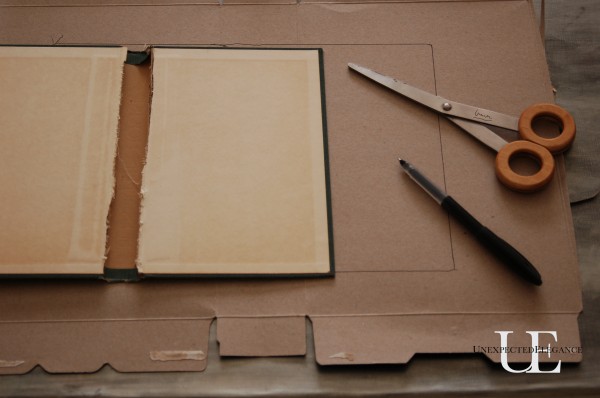 3.  Use the cardboard cutout as a template and add about a 1/2″ around the edge.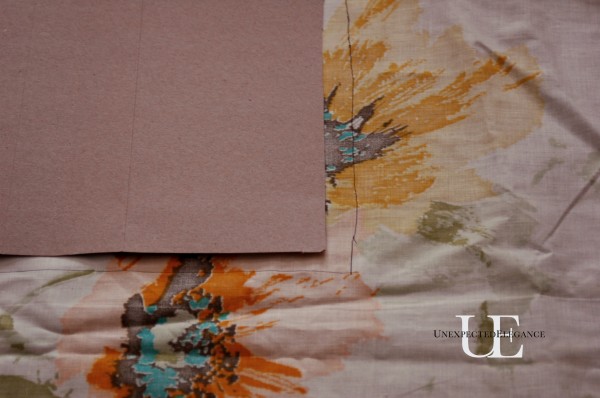 4.  Glue down the fabric onto the cardboard (I used spray adhesive on the front to make sure it was smooth, but hot glue would work).  Then cut the excess on the corners at an angle and glue them down.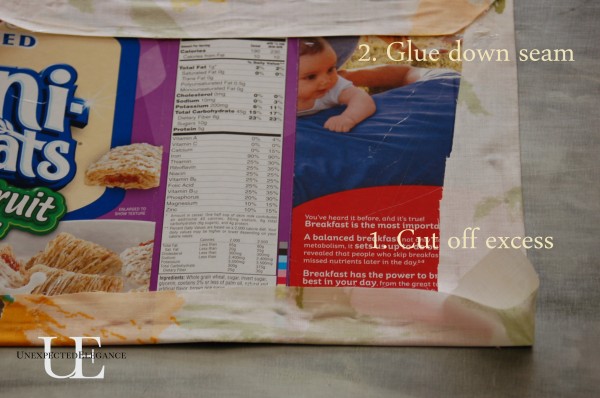 4.  To attach the elastic, I just used hot glue around the edges and cut slits in the side to pull the elastic through.  I used the Kindle as a guide for where I wanted the elastic to go and just "eyeballed it."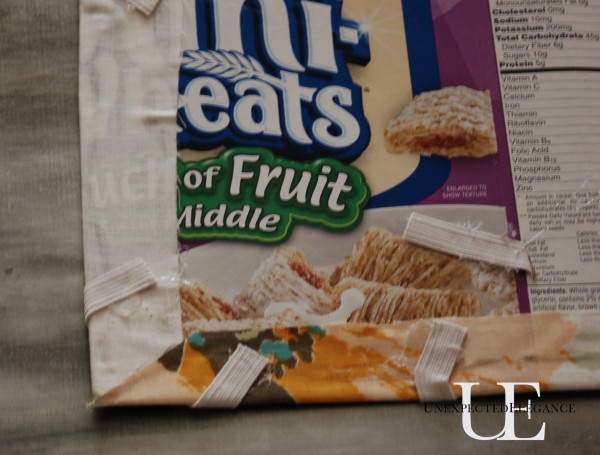 5.  Lastly, I just hot glued the finished cardboard to the book.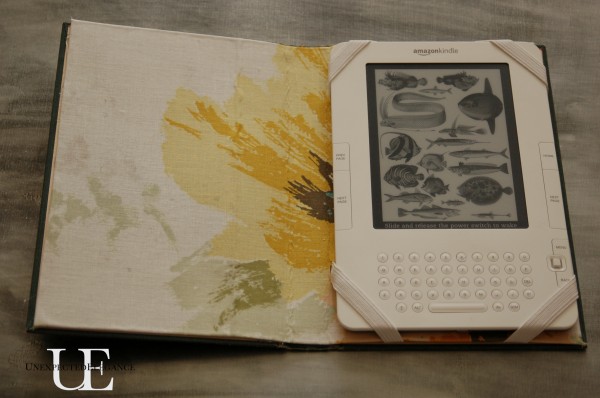 I think it came out pretty good for my first attempt with no instructions.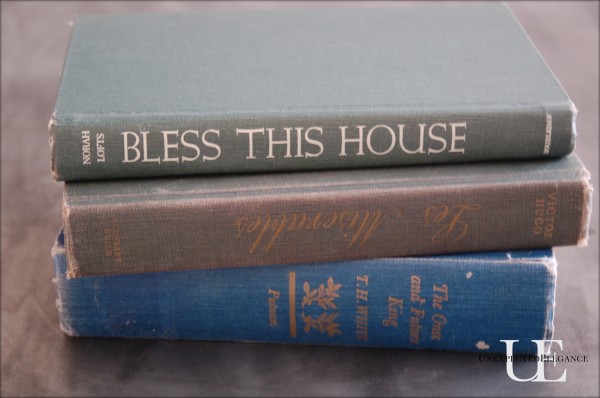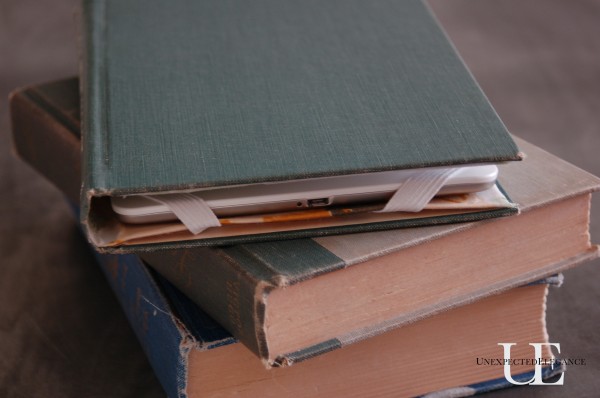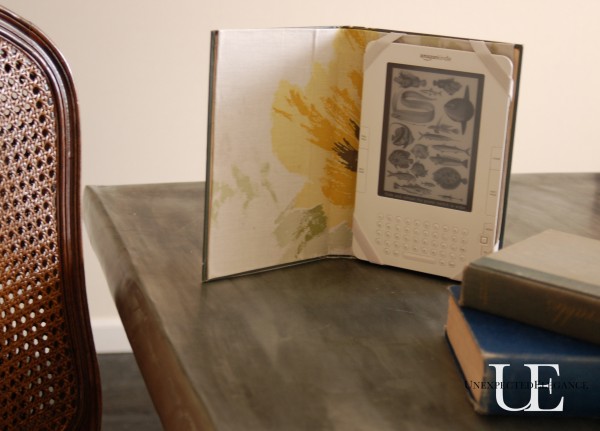 RESULTS
Difficulty:  Fairly easy (beginner)
Time it took: 45 min.
Cost:  $0 (had everything on hand)
Finished Product:  Useable and cute!
Savings:  $20-$50
For more simple craft projects, check out my CRAFT section here.