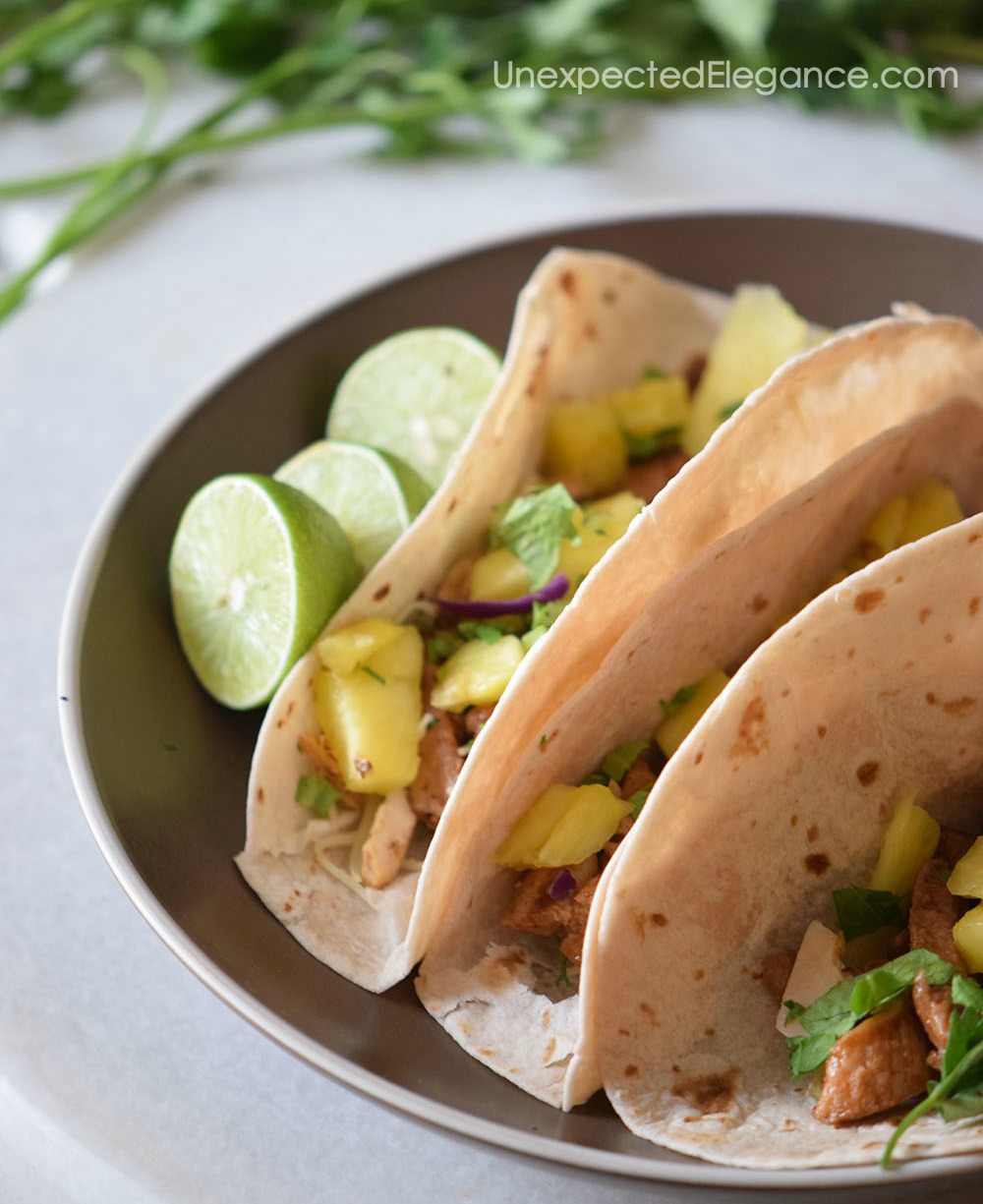 I LOVE Tex-Mex food..it's right up there with pizza for me!!  These Pineapple Pork & Chicken Tacos are a fun take on traditional Mexican food, easy to whip up, and delicious…
Ingredients
3 Cups chopped pork
1 Cup chopped chicken
1 Tbsp lime juice
1 Tbsp adobo
1 Tsp salt
1 Tsp pepper
2 Cup shredded cheese
½ Cup chopped red cabbage
Pineapple cubes
Cilantro
Flour tortillas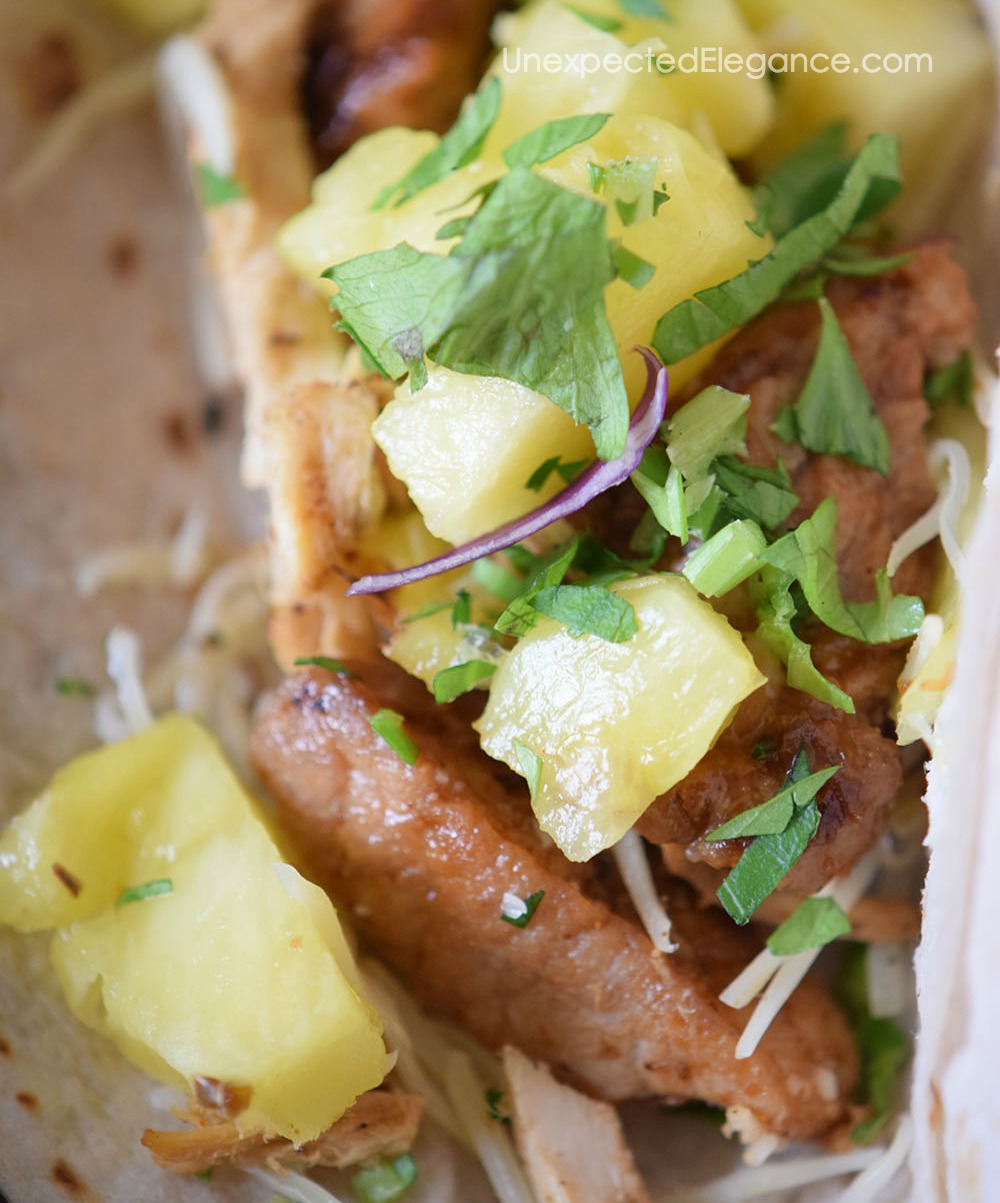 Directions
Place the pork and the chicken in a pan over medium heat.
Cook for 5 minutes, then add the lime juice, adobo, salt, and pepper.
Cook until done and set aside.
In a bowl mix the shredded cheese and red cabbage, and set aside.
Fill each tortilla with ⅓ Cup of pork and chicken, ¼ Cup of the cheese and red cabbage mix.
Top with Pineapple and Cilantro to taste.
Serve and enjoy.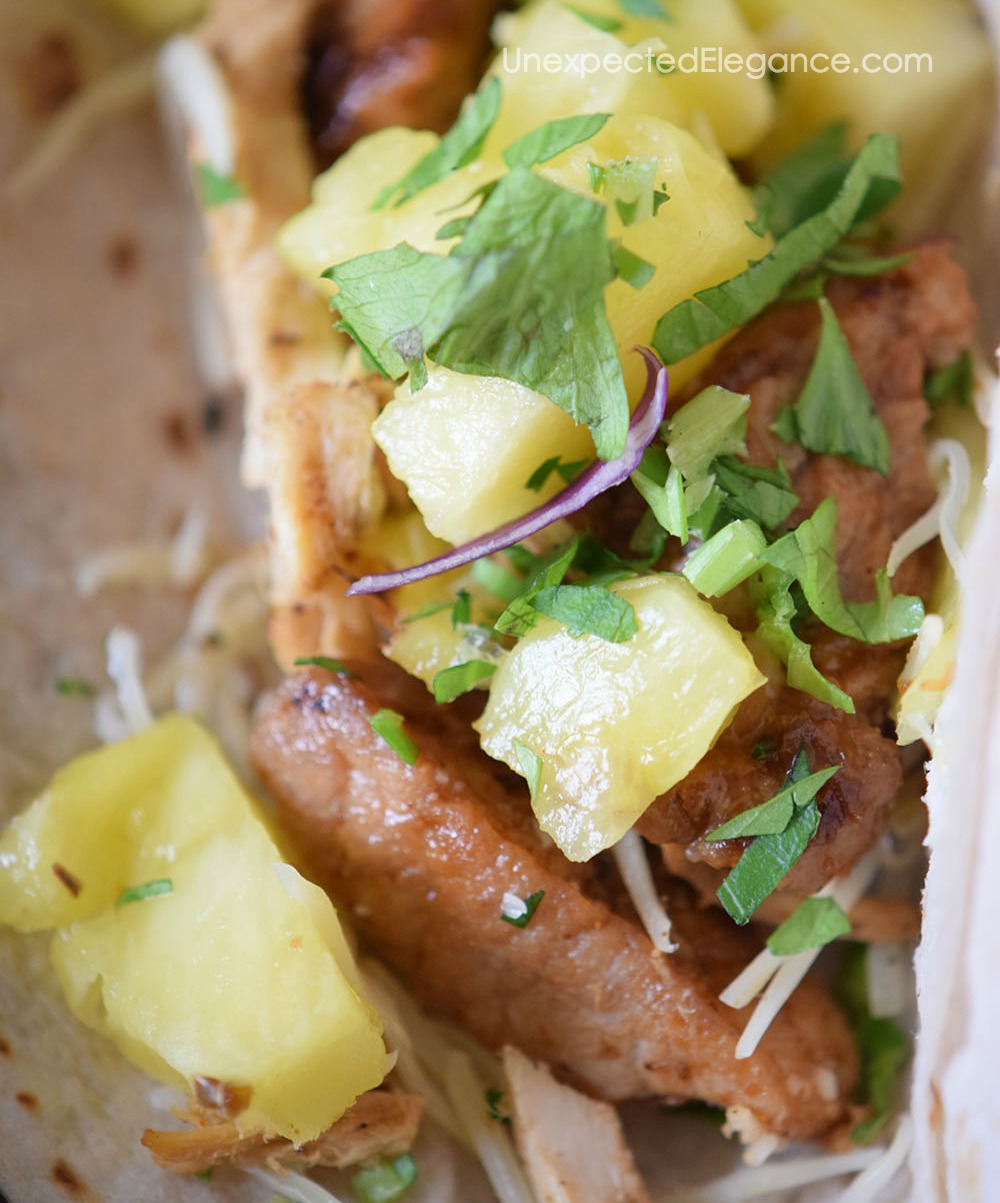 Tips: Swap the pork and chicken for ground beef and get different set of flavors and textures. You can also use corn tortillas to get a gluten free recipe and add hot sauce or more shredded cheese.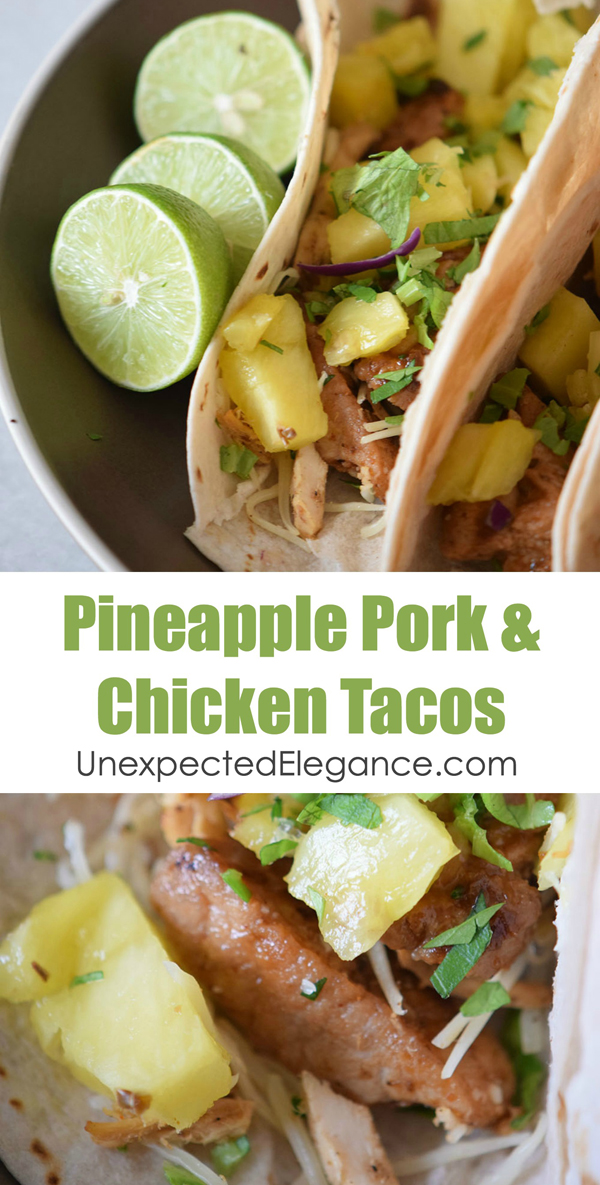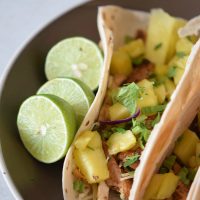 Pineapple Pork & Chicken Tacos
Ingredients
3

Cups

chopped pork

1

Cup

chopped chicken

1

Tbsp

lime juice

1

Tbsp

adobo

1

Tsp

salt

1

Tsp

pepper

2

Cup

shredded cheese

½

Cup

chopped red cabbage

Pineapple cubes

Cilantro

Flour tortillas
Instructions
Place the pork and the chicken in a pan over medium heat.

Cook for 5 minutes, then add the lime juice, adobo, salt, and pepper.

Cook until done and set aside.

In a bowl mix the shredded cheese and red cabbage, and set aside.

Fill each tortilla with ⅓ Cup of pork and chicken, ¼ Cup of the cheese and red cabbage mix.

Top with Pineapple and Cilantro to taste.

Serve and enjoy