Happy Monday!!  I am so excited that I am finally in my office.  I have been waiting to have my own room for a while.  My stuff has been from one end of our house to the other and from the garage to the shed.  Some of the things are too big or too dirty to come inside so they will remain outside for the time being, but at least my house will seem to find some order.
I am not finished with all the details, but the overall layout is established my junk stuff has found a home.  Let me show you where I am at today and where I came from a few days ago.
This was the room last week.  I had already started taking the bed apart. (Check out the mess hiding under Claire's bed, along with her old crib and my missing shoe!)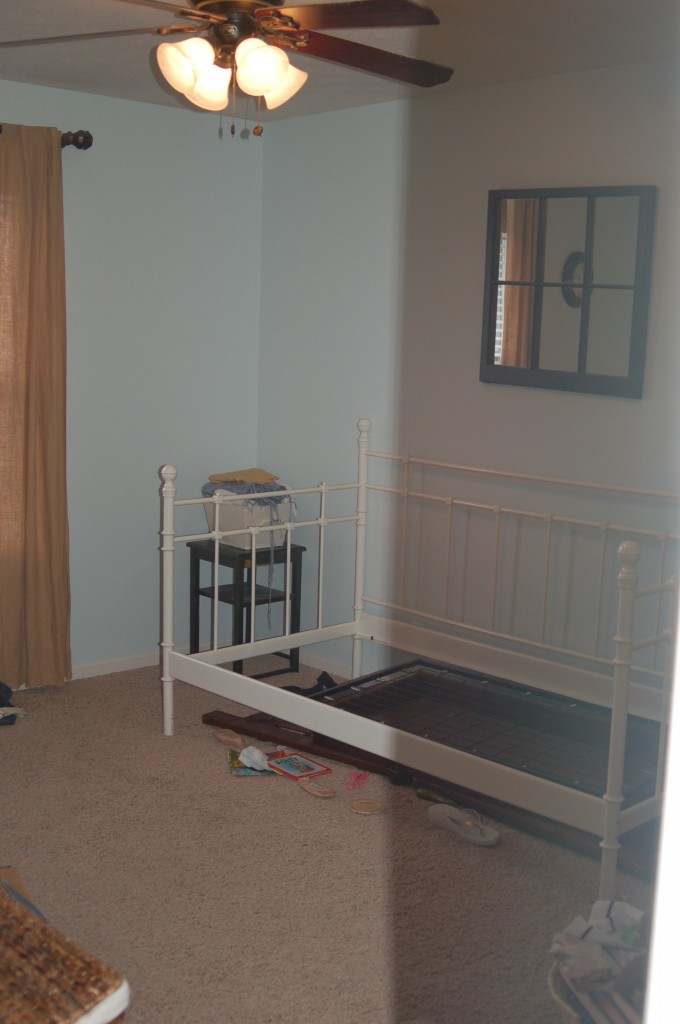 Now this is the (supposedly)  guest bedroom last week.  It is VERY scary and gives me hives just looking at it!  All my things just got dumped in this room after my last craft show and before my Christmas decor came out…it was B.A.D.  You couldn't even walk in the door.  I will say that today you can actually see the floor.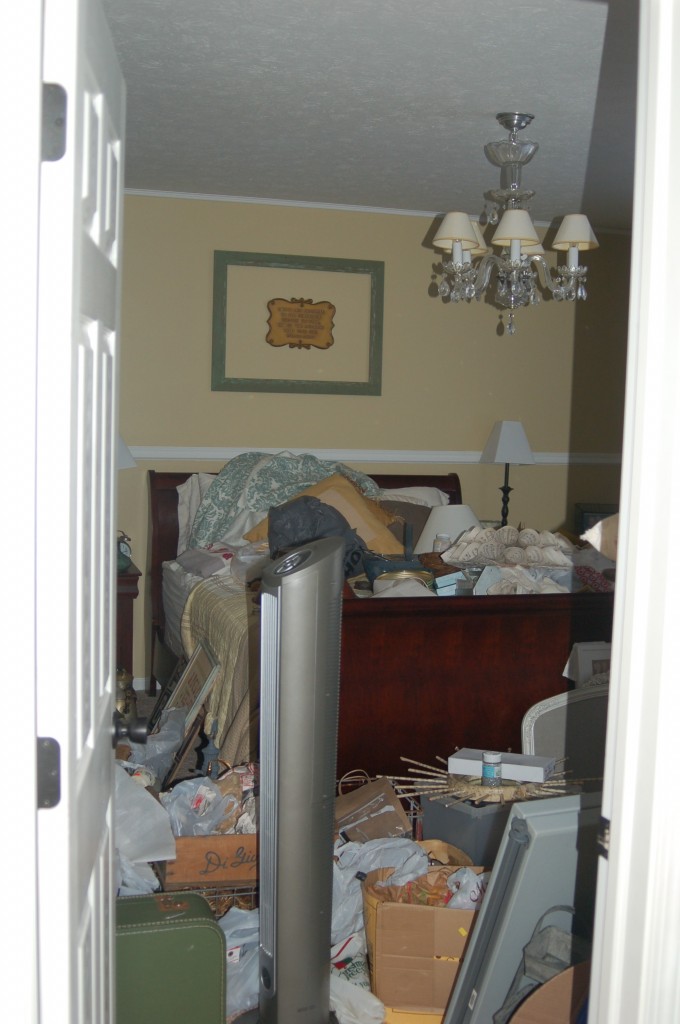 So here is my new space, with all my old things.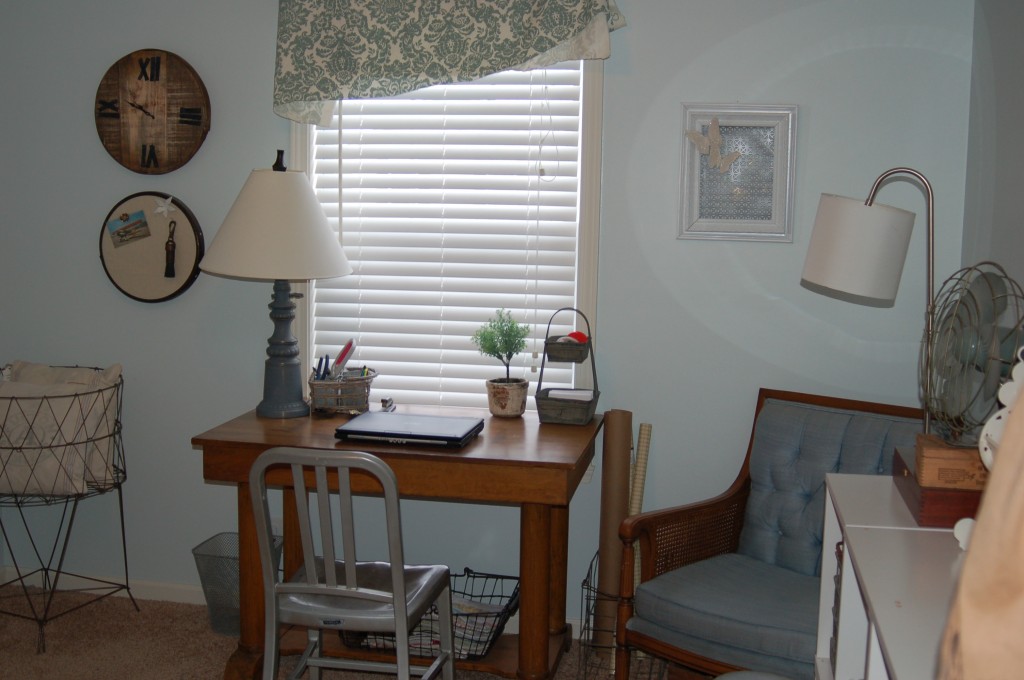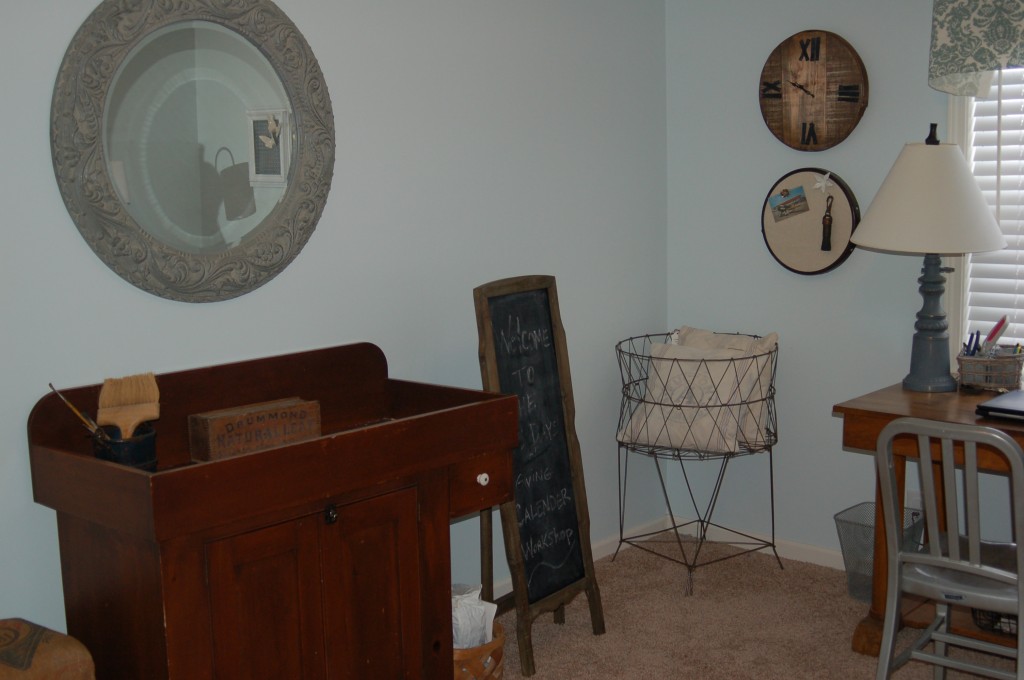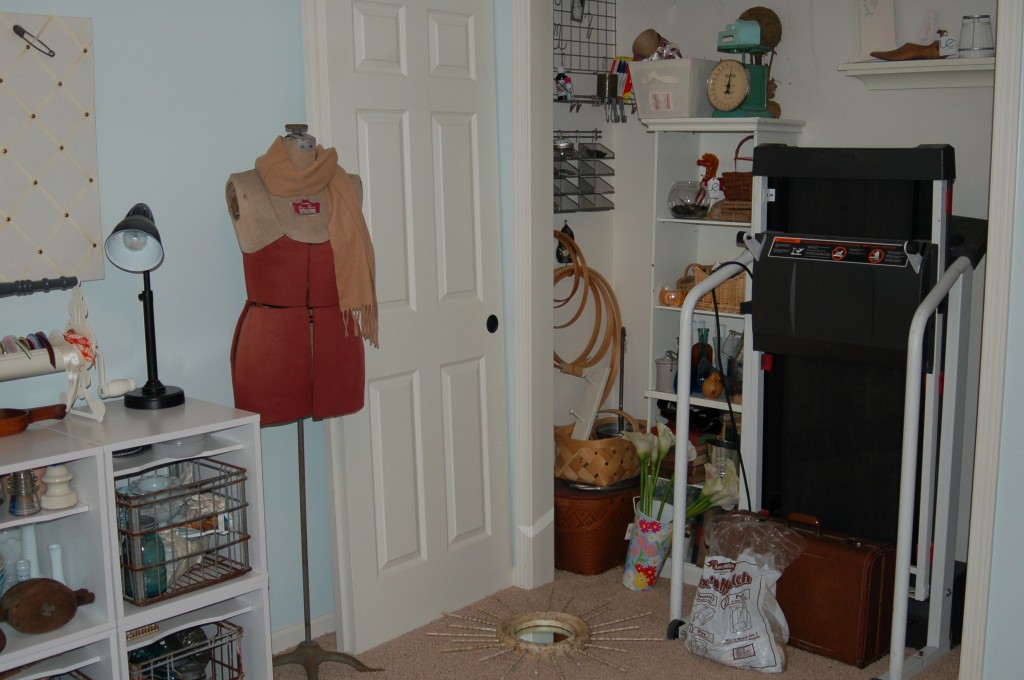 Like I said, I still have a lot of finishing to do.  So here's the breakdown of what is left.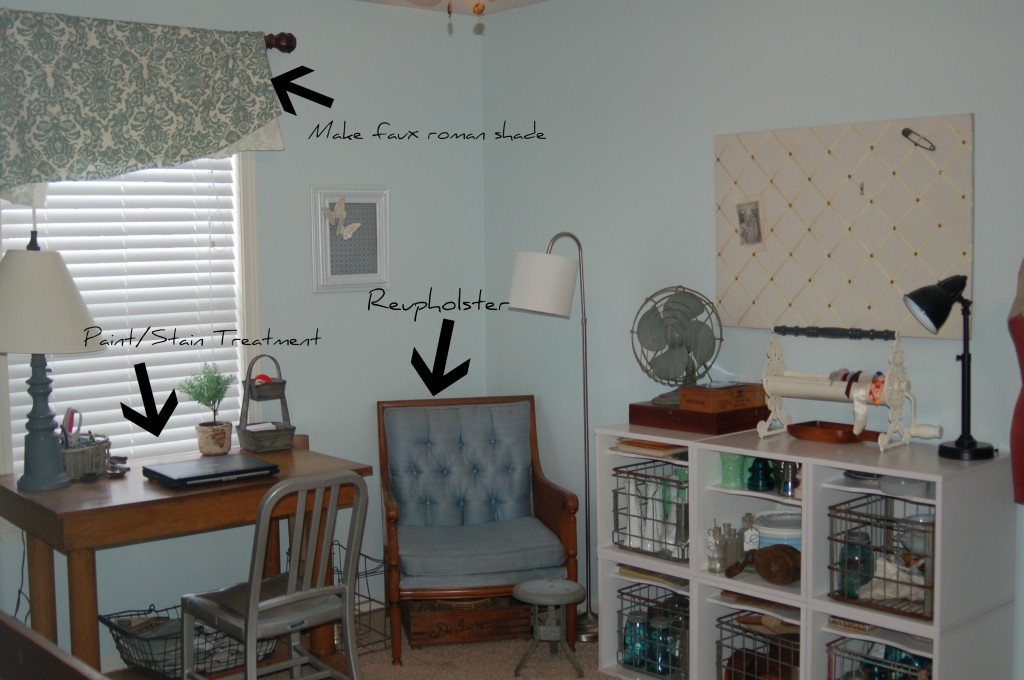 1.  Make a faux roman shade to go over the window.
2.  Paint the chair some shade of white and reupholster w/ drop cloth.
3.  I'm still debating on the desk, but I think I will paint the base white and stain the top in an ebony.  If you have any ideas for the desk, please let me know.  I'm am up for anything.
Here is the fabric that will go on the window.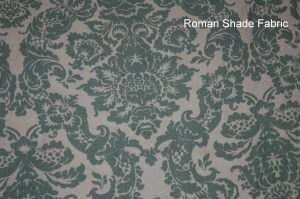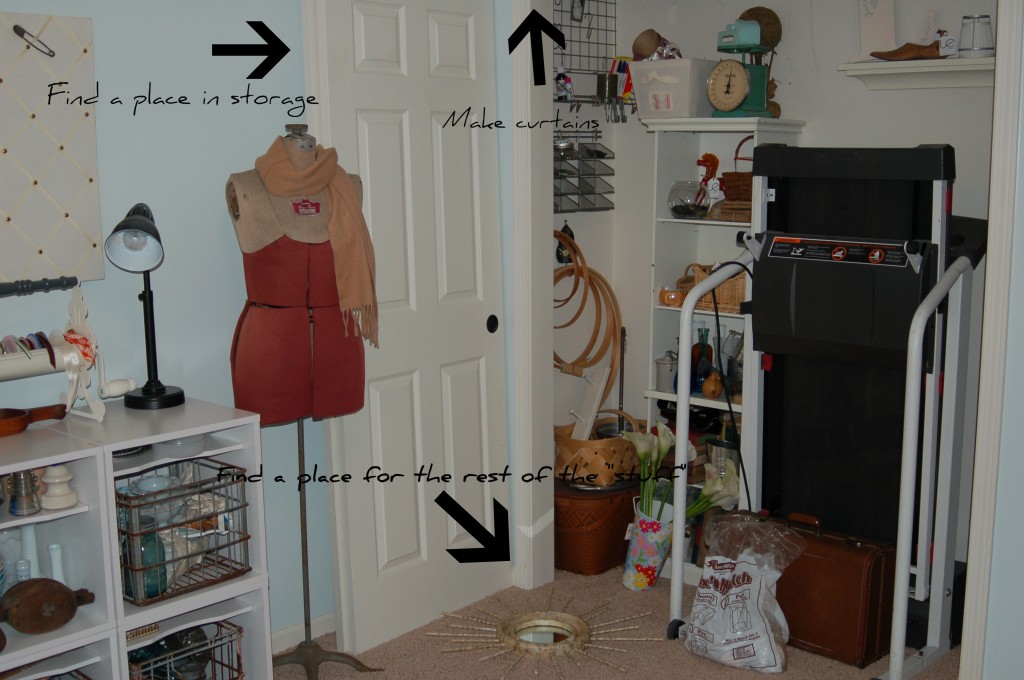 4.  Find a place to store the closet doors.
5.  Find places for the last of the clutter.
6.  Make curtains for the closet.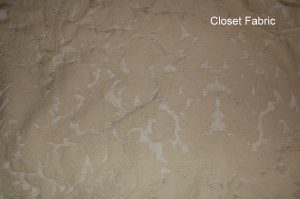 I made some great progress!  I have a chandelier I am considering working on to replace the fan, but it does get hot in this room.
My grand total for this whole room is $0!  I would say I am off to a GREAT start.  I think I will come in way under my budget of $50 and I don't feel like I even need to purchase anything.
BTW, did you see the vintage laundry basket in the corner next to the desk?  I got on my trip to Texas…isn't it great? (Well, I think it is!)  😉
Have a great week everyone!
~Angela