I mentioned that I was working on my new office this week, so I headed to one of my favorite places…Hobby Lobby.  I was excited to find they have some new hardware!  If you love Anthropologie's hardware, then you will love the selection at HL.  The prices are a fraction of the cost, plus they run them for 50% off all the time.
I snapped a few pictures with my iPhone and was pleasantly surprised.
This one is my absolute FAVORITE!!  It is wooden and curved…gorgeous!  I really need to find a project for it.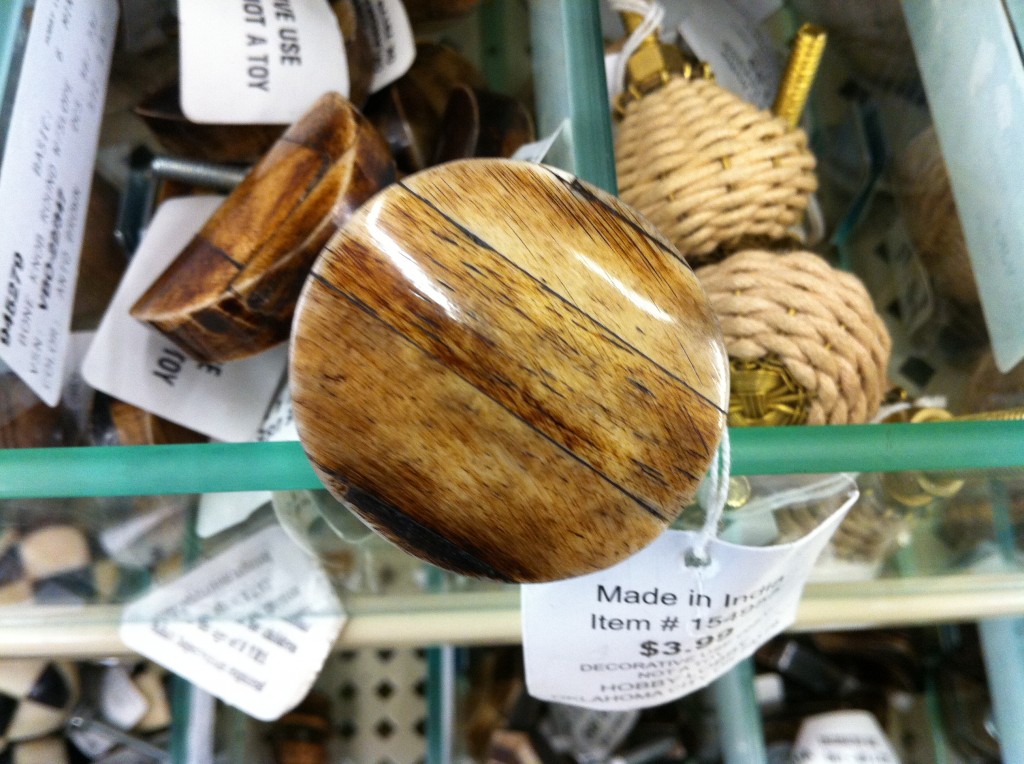 This picture didn't turn out too good, but these are fun.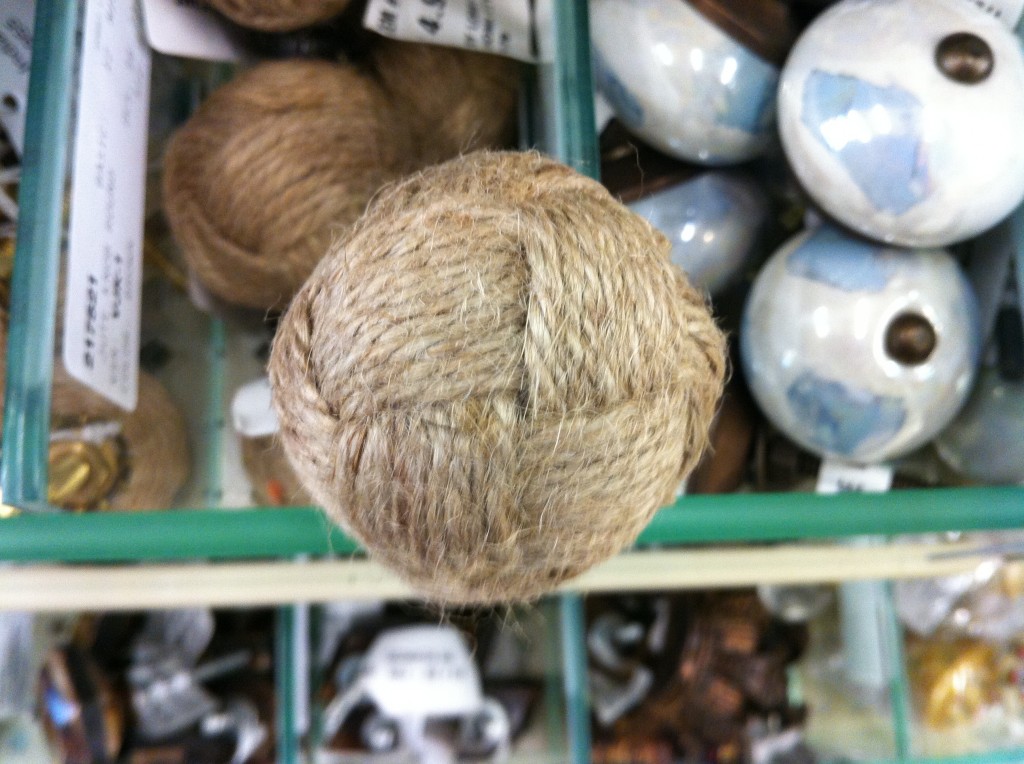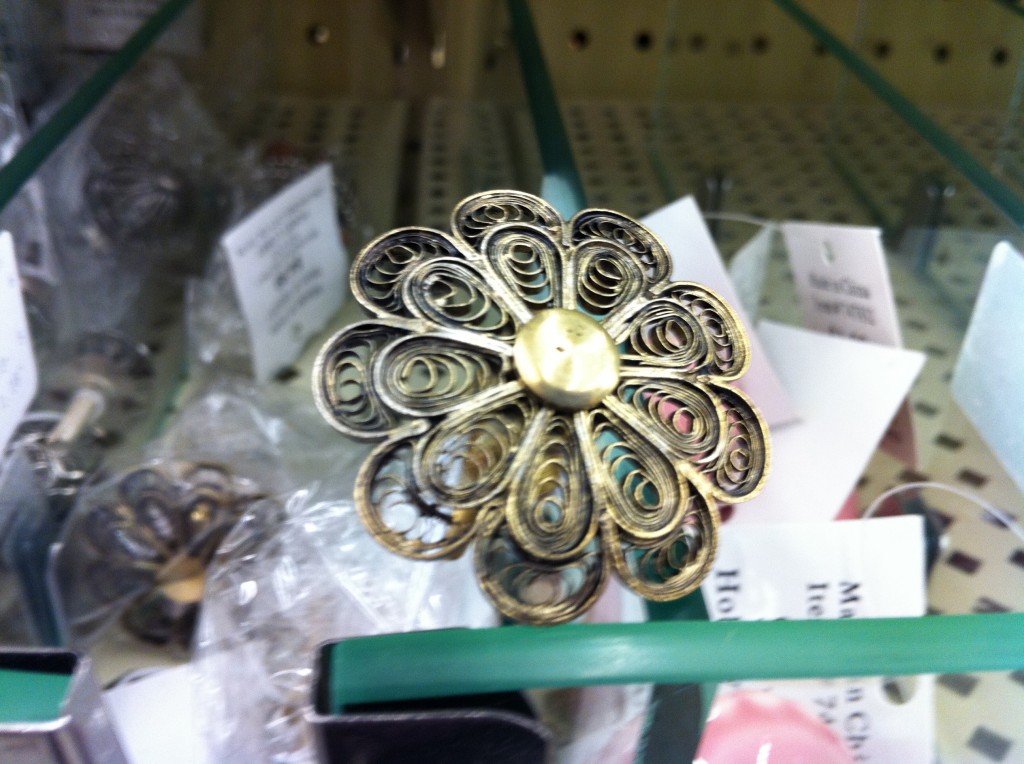 I was at Antro the other night and saw some identical handles.
These are only a few examples.  They have a pretty large selection of interesting pulls, handles and door knobs.
I thought some of you would like this lamp, too.  It is very Ballard Designs.  😉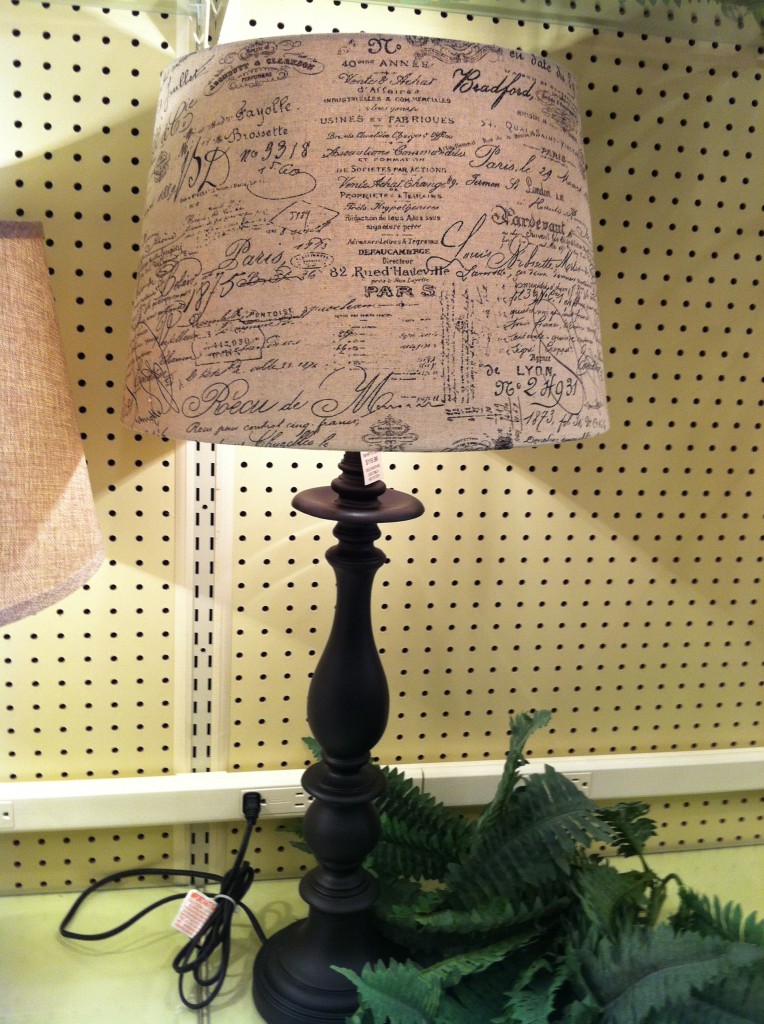 My office space is coming together.  I was looking for inspiration and had started shopping around.  I didn't want to spend a whole lot and there was nothing I found that I loved, so I started rethinking the whole thing.  I have decided to try to do it on a VERY tight budget of $50!  It might be a bigger challenge than I planned, but I have already started gathering up things from around my house.  It isn't looking too bad.  I will share my progress with you soon!
Have a great weekend.
~Angela