My "projects" are moving slower than expected…but isn't that how everything goes?  One thing has gotten done.  I hung a new chandelier in the dining room.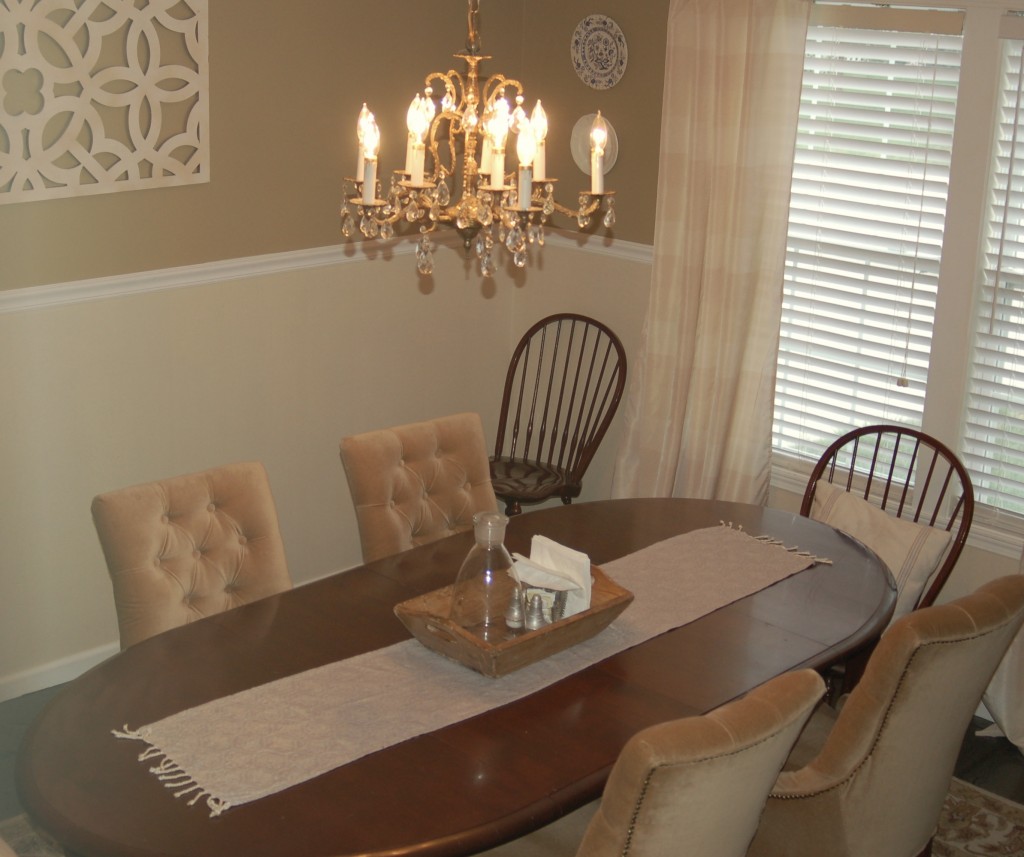 I FELL in LOVE with this thing the minute I saw it peeking out of the box!   I was at the Habitat for Humanity ReStore, looking for supplies for another project (which I promise to share soon), when a man was bringing in the box with the chandelier.  Of course, my girls needed to go potty so I couldn't ask him if he was donating it.
As I rushed the girls to "HURRY and go potty!", I kept thinking…If he is donating it, someone probably saw it to and already bought it!!!!
When we got back to the front he was still there and so was the chandelier…whew!
Unfortunately, they would not give me a price until the manager had a look at it.  And since it was about 120 degrees in their warehouse there was no way I could hang around that long.
I gave them my number and prayed they would really call.
To make a long story a little shorter they called and I went back the next day.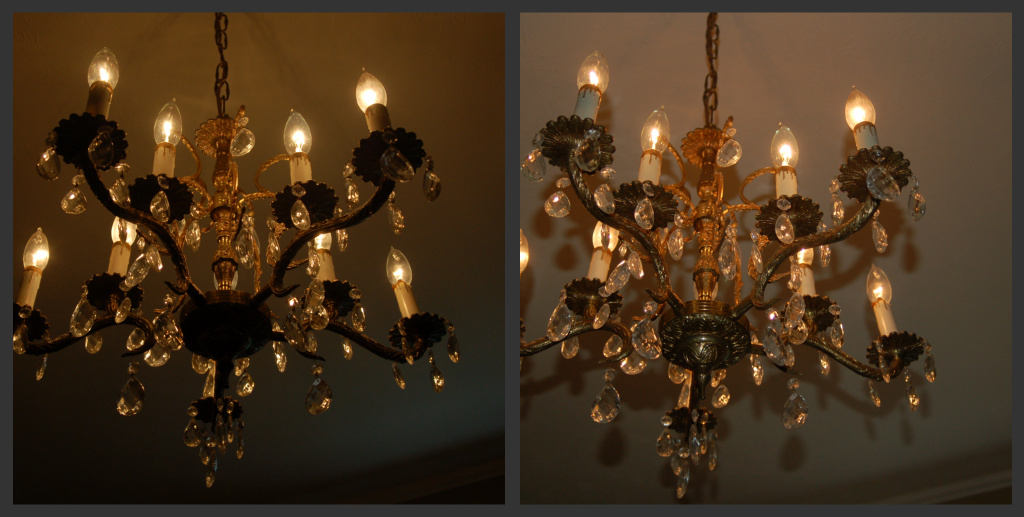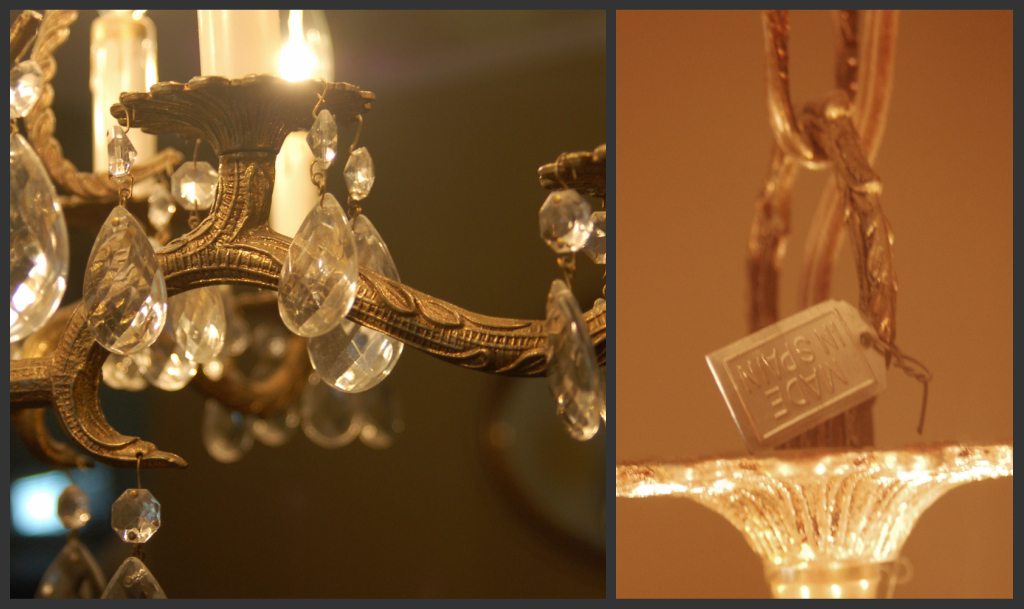 I have been looking for a light fixture just like this one for that space.  Now I have one item checked off.  My plan is to replace the table with a more rustic one and get a little more casual chair (maybe metal or wicker).
I am going to be patient and search for the right table at the right price (this is a rather hard task for me…the patience part 😉 ).
Hope y0u are all having a wondering week!
~Angela
Come Join Me @