During the summer, our neighborhood moms get together in the evening about twice a month.  It is a great way for us to catch-up and spend time together…away from the chaos for a few hours!  My friend Tiffany started it a few years ago and called it Mommies & Mojitos.  We rotate between houses and this week was my turn to host.
So, of course I came up with a theme for Monday night…Monday morning!  Luckily I had just about everything on hand and only had to make a quick trip to Trader Joe's.
Hopefully you can tell from the pictures, but if not, it was a French inspired theme.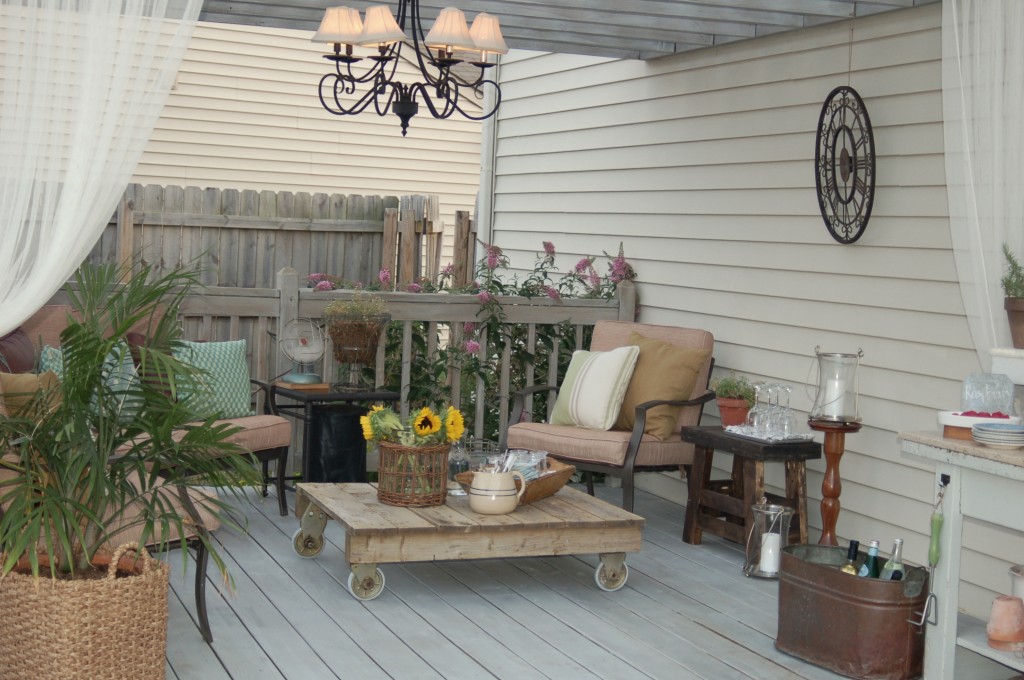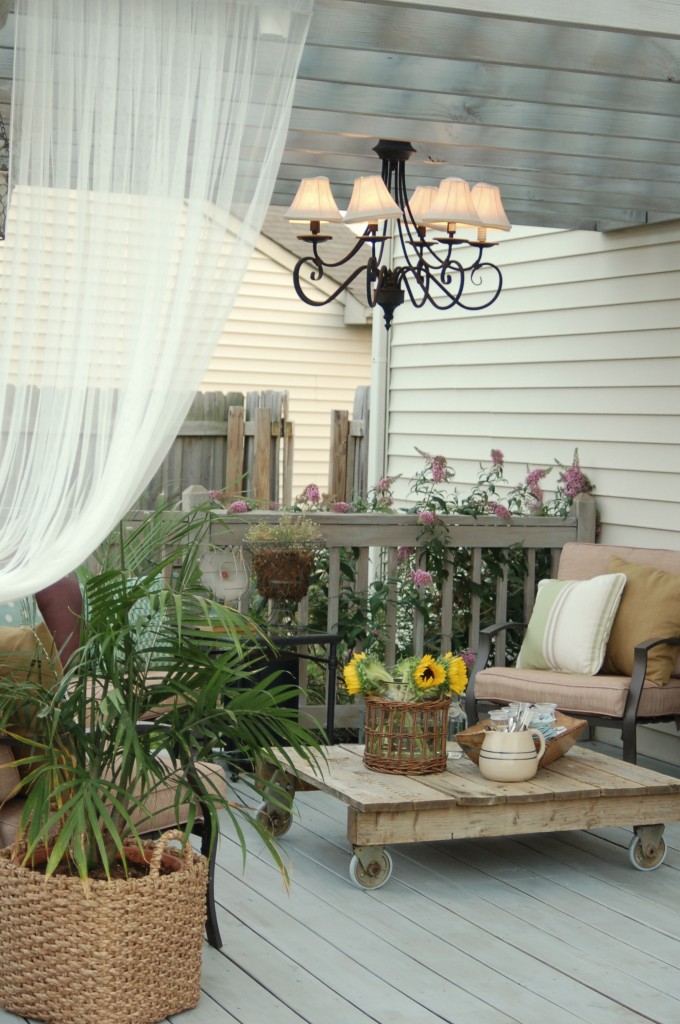 It has been so hot this week (and it's only supposed to get worse!) so I set-up two of my vintage fans.  I was trying to keep the theme.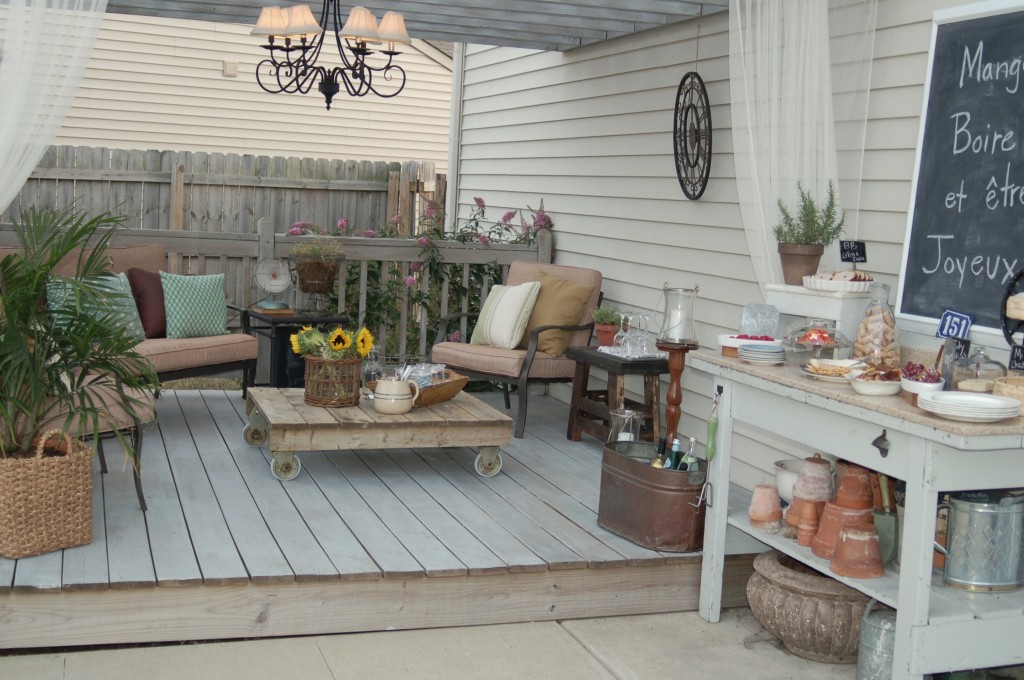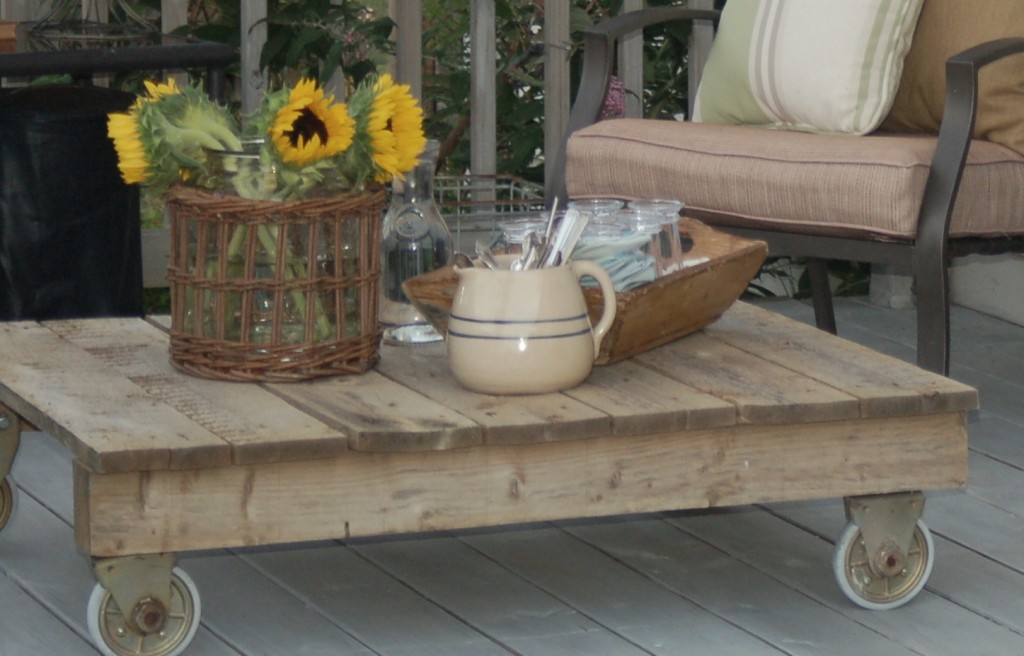 Eat, Drink and Be Merry!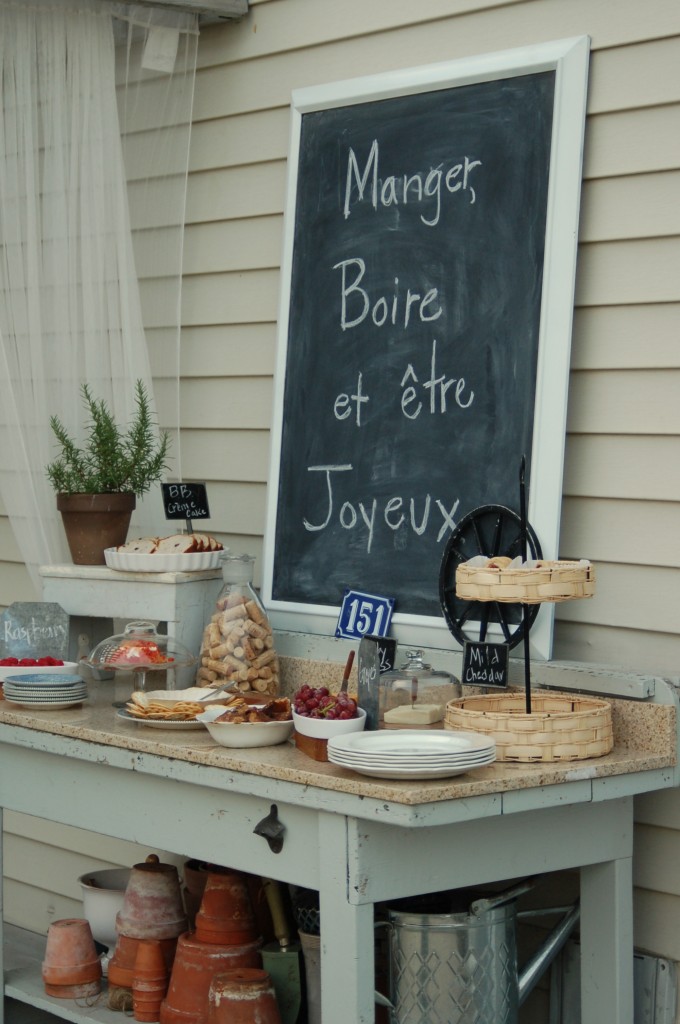 Lots of Frenchy hors D'oeuvres.  (I should have had some crudité…veggies, just so I could mention it in my post! ;)  )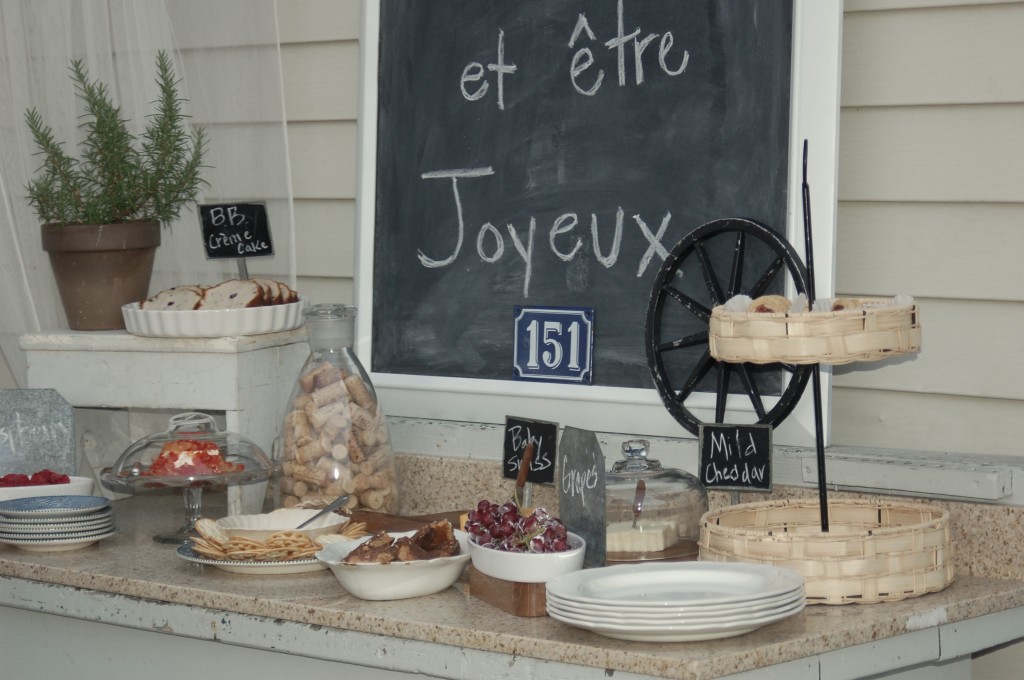 We always have so much fun and many laughs on our M&M's night.  Thanks ladies for the memories!
Hope you are all having a wonderful week.
~Angela
I've joined