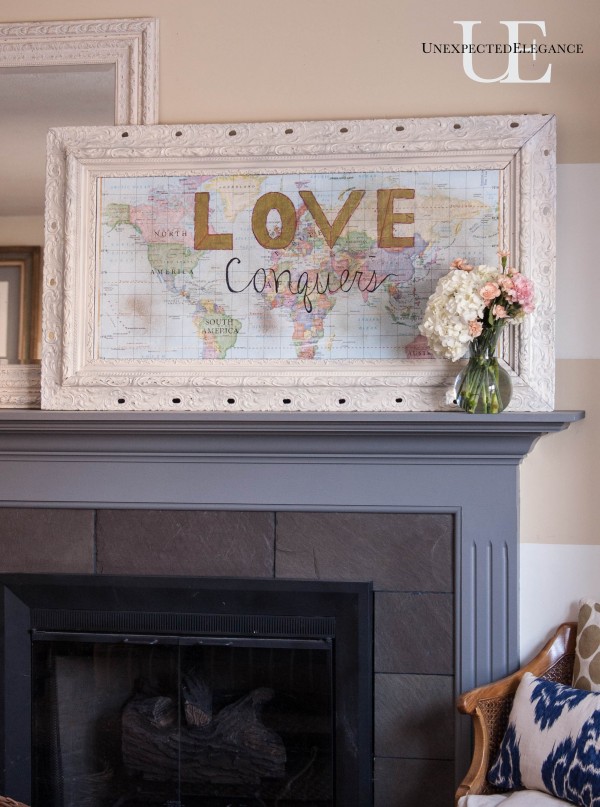 This time of year is all about spreading the love! 😉  So, I thought I would switch up my mantel and add some interest.  I decided to take a store bought, new map and make a new piece of artwork…who knows, it might even last after February 14th! (This could also be a great project for a soon-to-be-bride…hint, hint.)
Here's how I made it…
I started by trimming the map (I got it from a teaching supply store for around $4.) to fit my frame.  In this case, it was mirror that I was covering and taping the map into place.  See it here.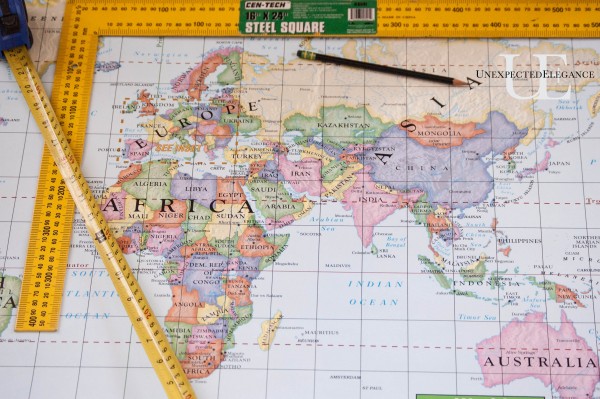 I distressed the map.  (Get the tutorial HERE.) Then I just free handed, "LOVE conquers."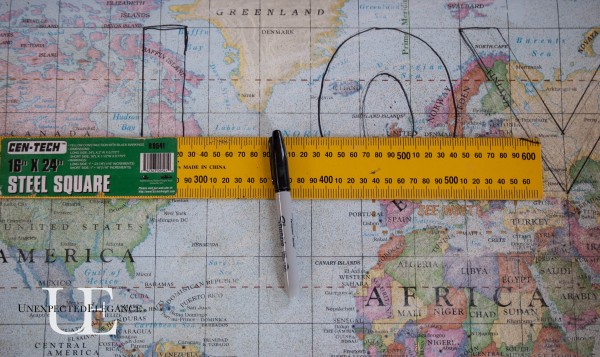 I did it first in pencil, then traced it in Sharpie, using a straight edge.  The lines on the map were a good guide to follow.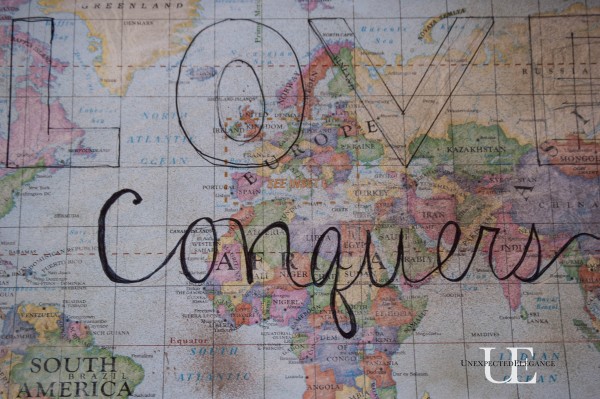 To add some interest, I colored in "LOVE" with a gold marker, then outlined it in embroidery floss.
To make the paper more sturdy, I used a heavy tape on the back.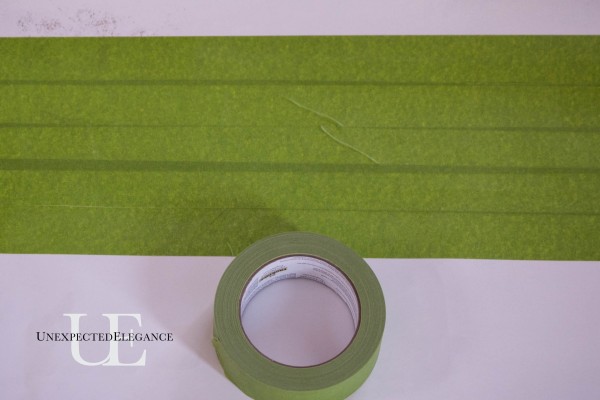 And finished it off by slowly stitching around each letter.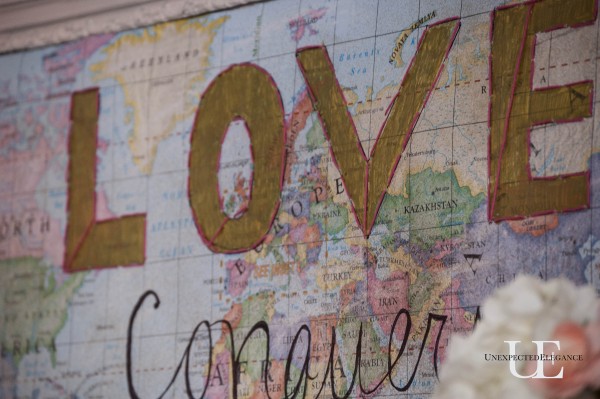 This was a fun little project that only cost me $5!  The stitching did take some time, but I just did it while I watched TV one night.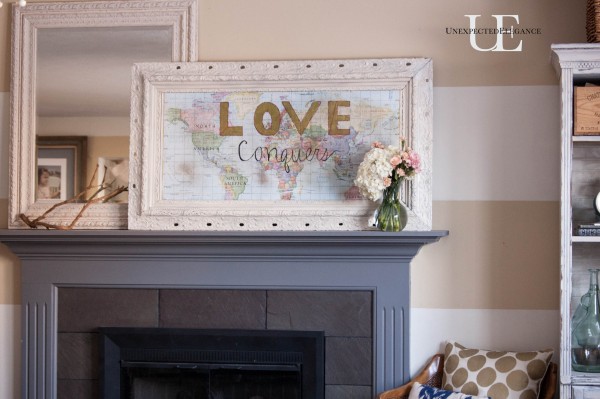 To be honest, I got the idea while I was watching a Disney movie! Do you remember the part in Robin Hood, when they kiss and Klucky yells, "Love conquers all"?  Yeah, I have kids… 😉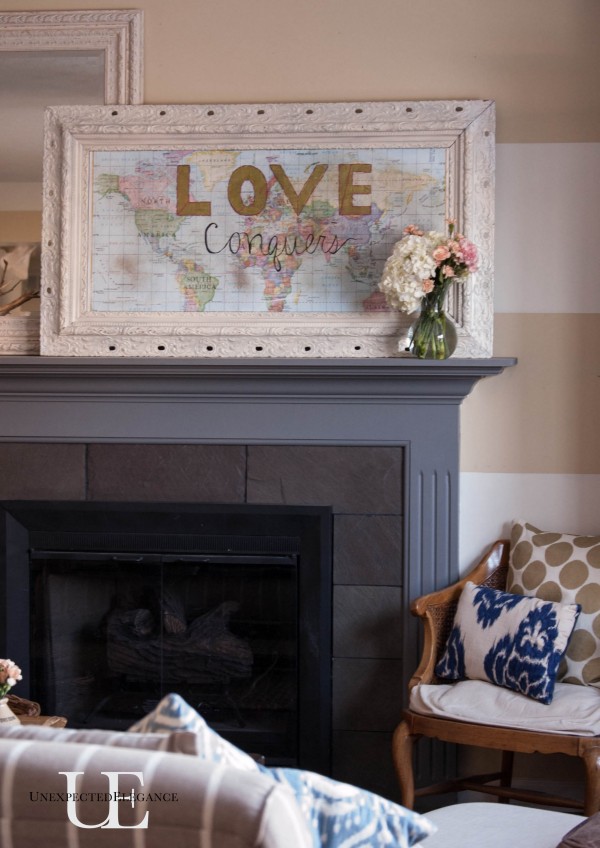 Just goes to prove that inspiration is all around us!!
~Angela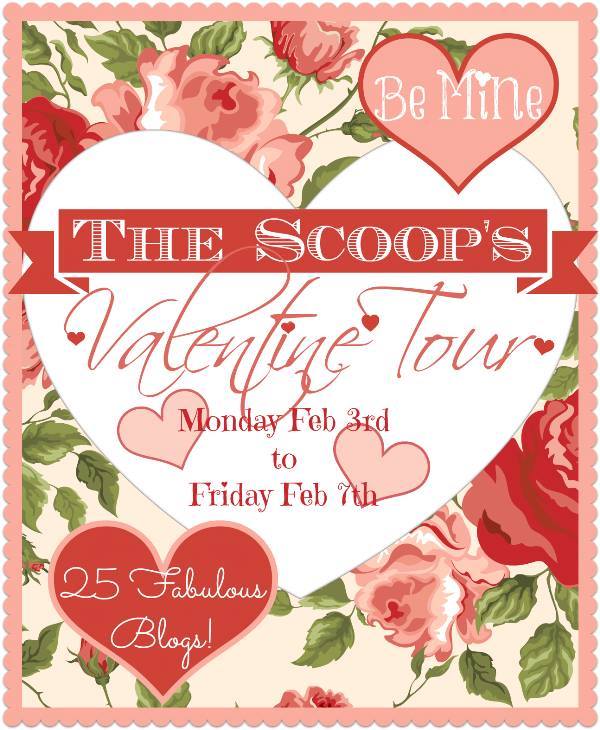 I hope you will stick around and check out some the other blogger's Valentine's Tours!
Monday
Tuesday
Wednesday
Thursday
Friday
 I'm linked up to Thrifty Thursday!