Our summer has been  jammed packed!  We have either had family here or been out of town since the beginning of May.
So last week, we took a vacation to Gatlinburg, TN.  We had such a great time!  Lots of attractions, nature, and pool.  There were four families who went, but we all got our own condos.  It was a good mixture of family and friend time.
We got there early the first day and took the girls to Wonderworks.  They could hardly wait to get inside! (the building is upside down)  It has a lot of hands on activities for the kids.
Madelyn pulling herself up.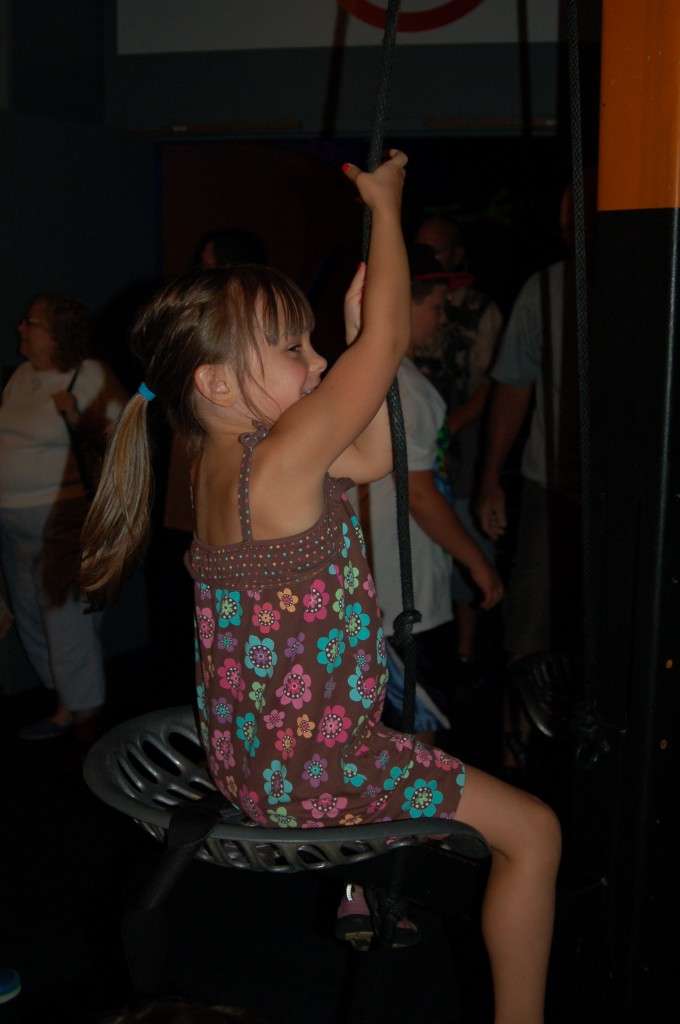 No bed of roses….nails!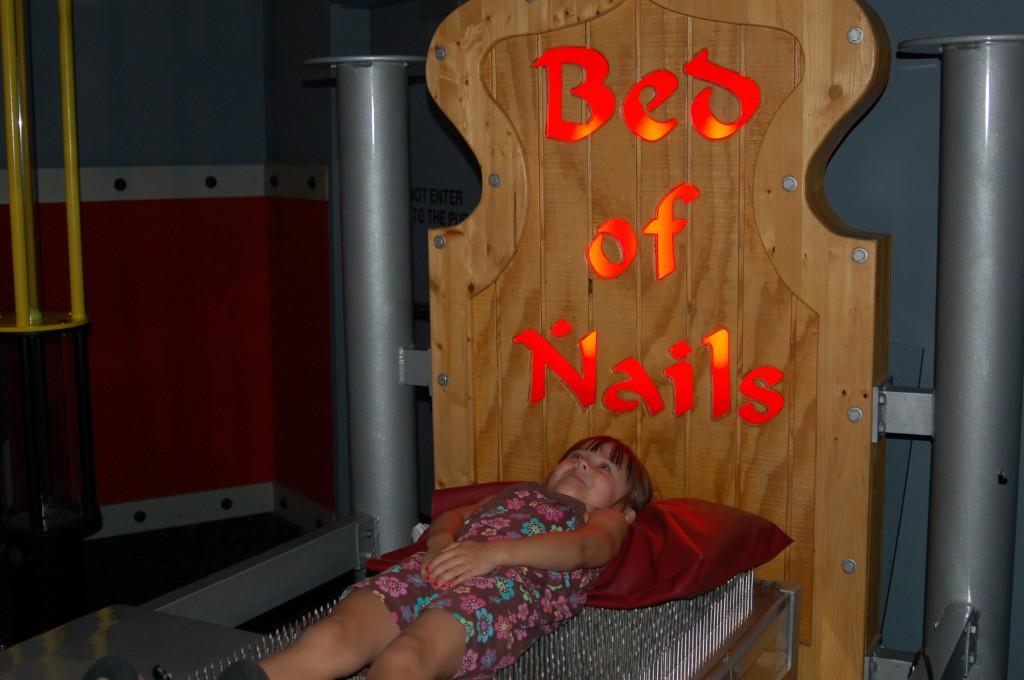 That night we had a "Girls' Night Out."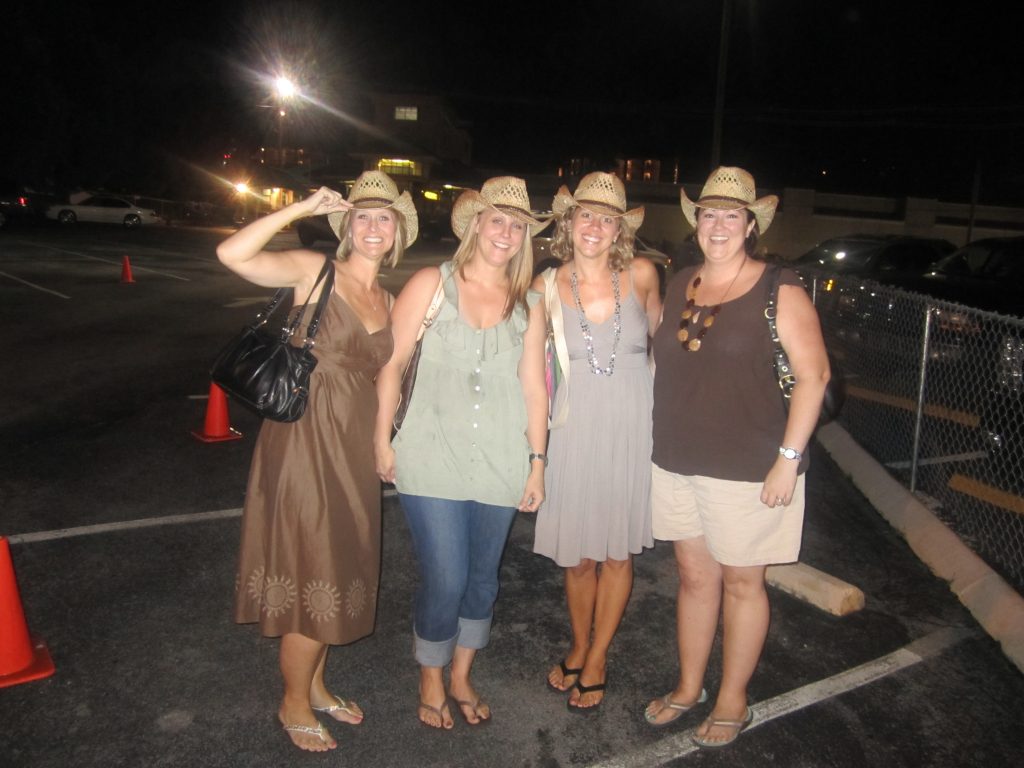 We had dinner out and ended the night at Ripley's Believe it or Not.  (We got our TN hats that night!)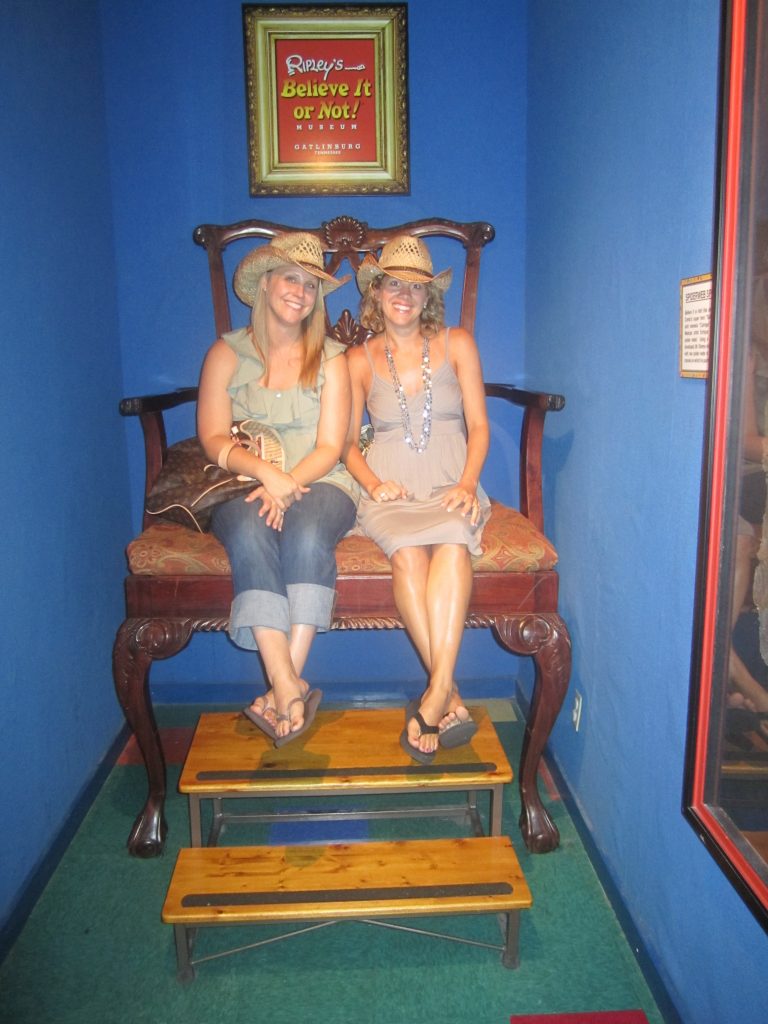 The next day we went on a hike to Grotto Falls.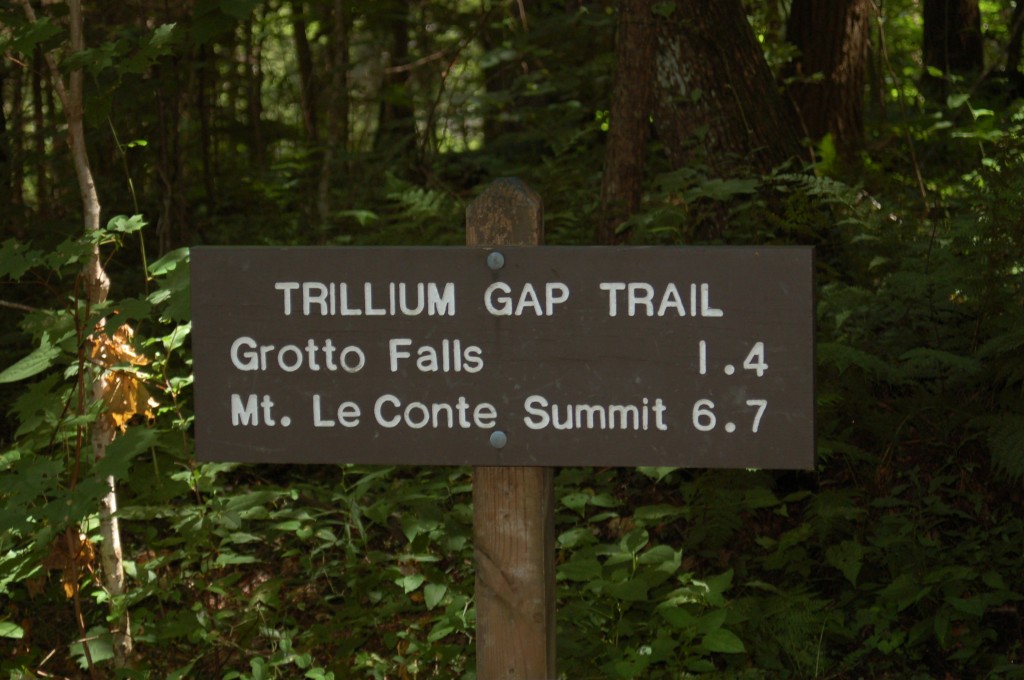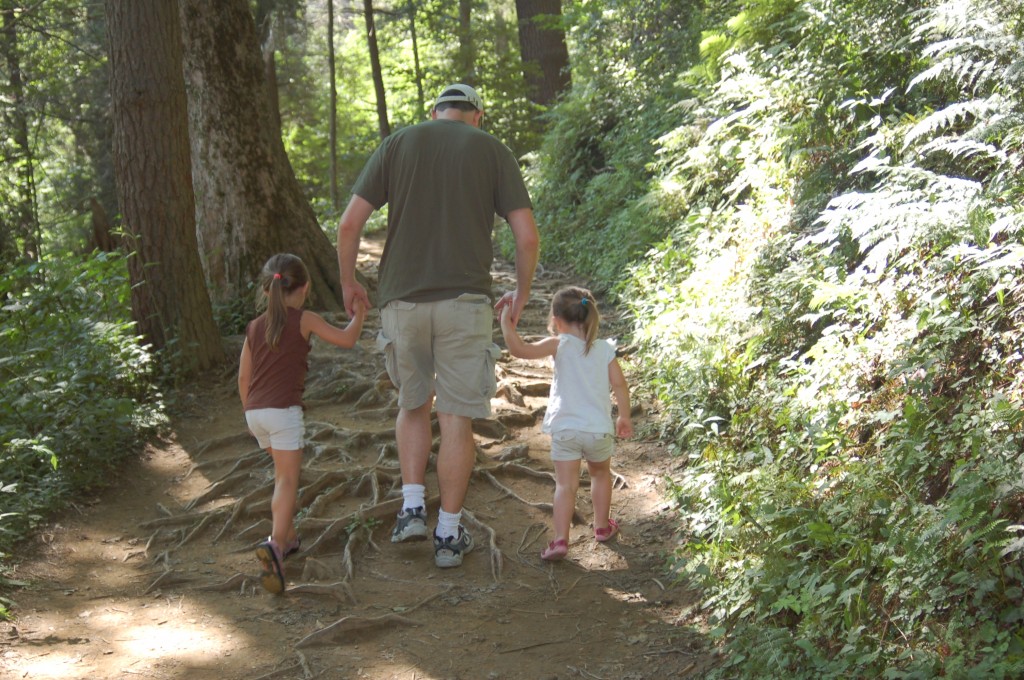 The terrain was a little rough, but when we got to the falls it was worth it!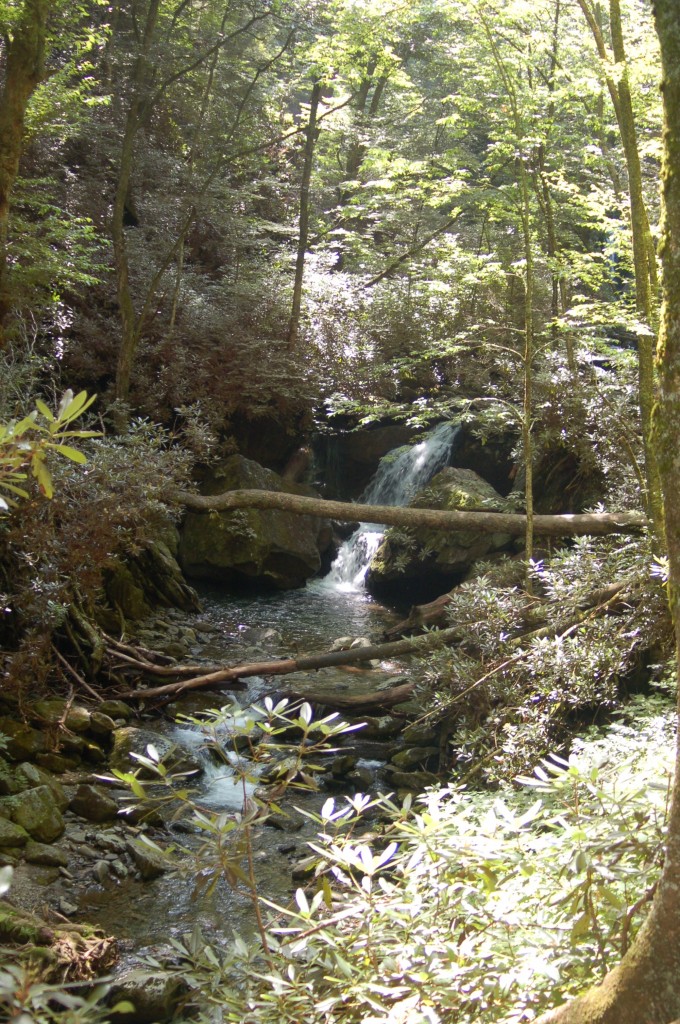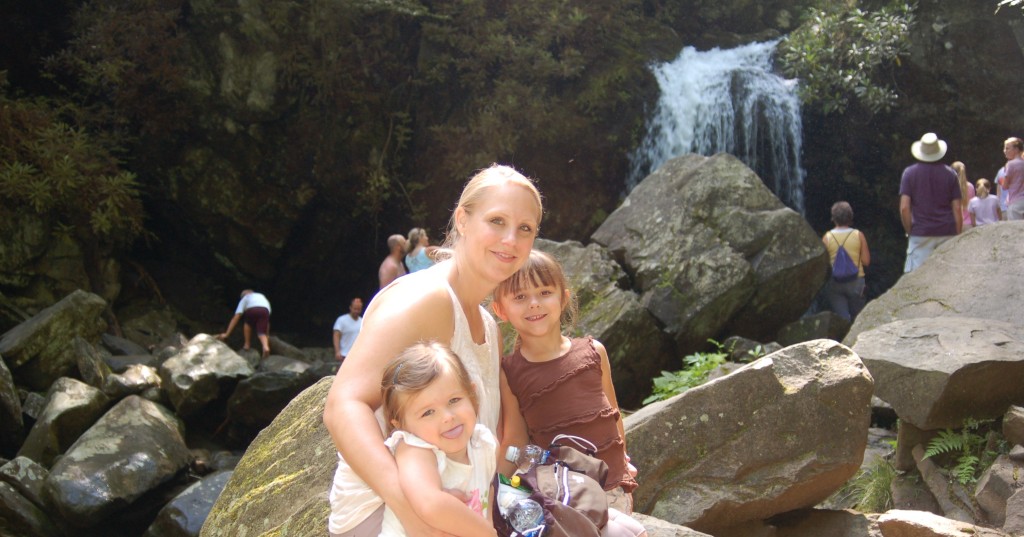 Scott ended up doing a lot of carrying.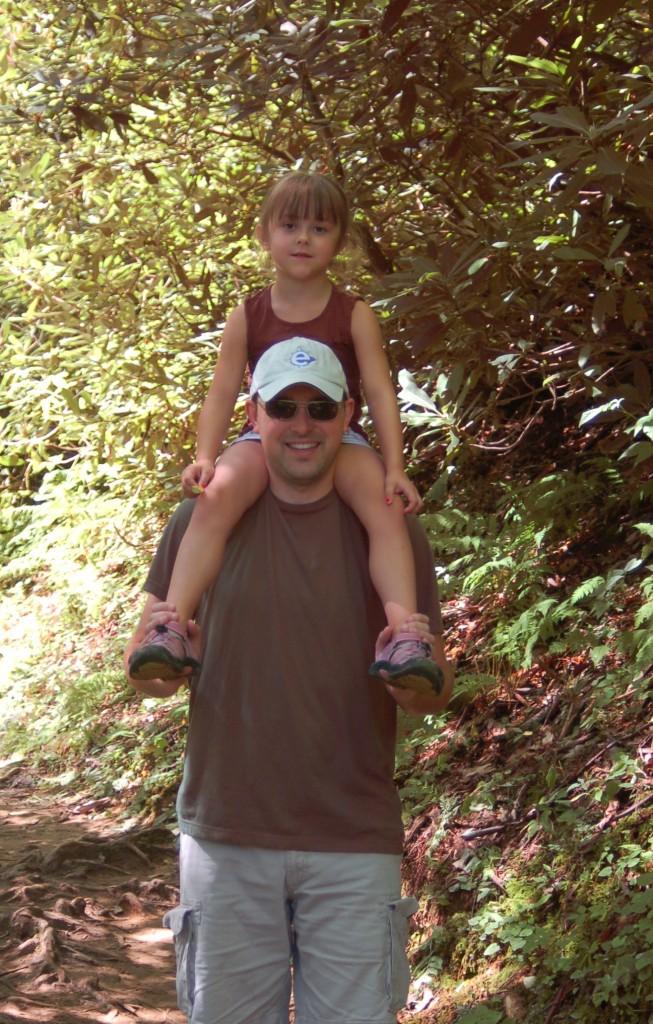 We just missed this guy!
We ended the day with a trip to the Dixie Stampede.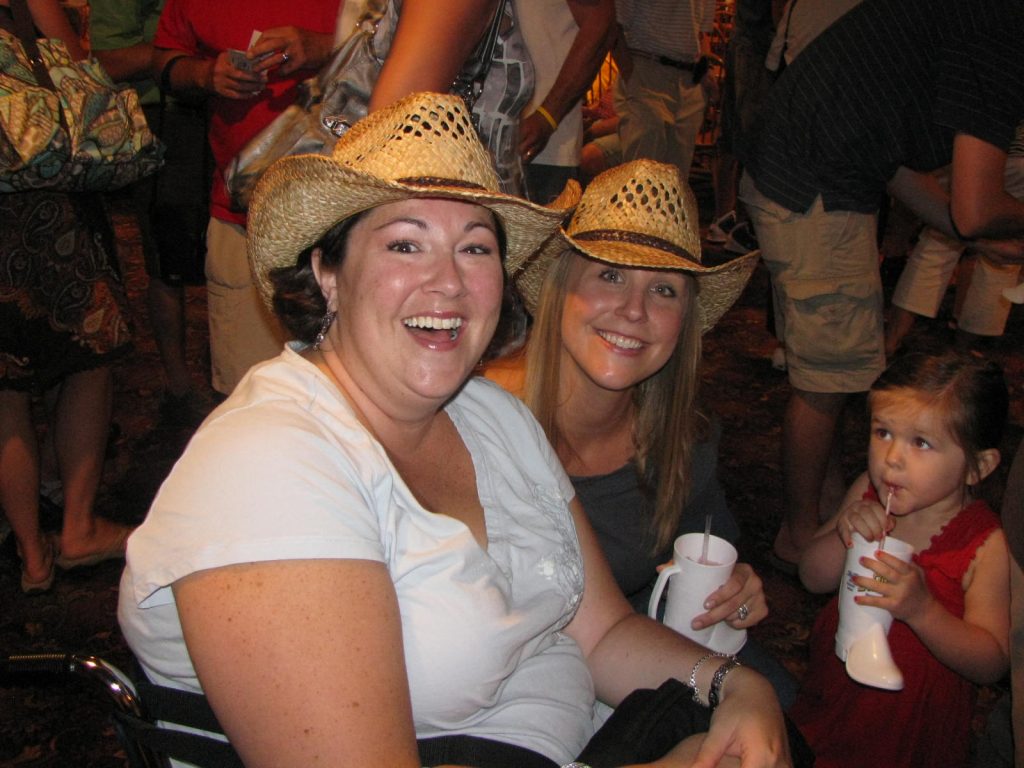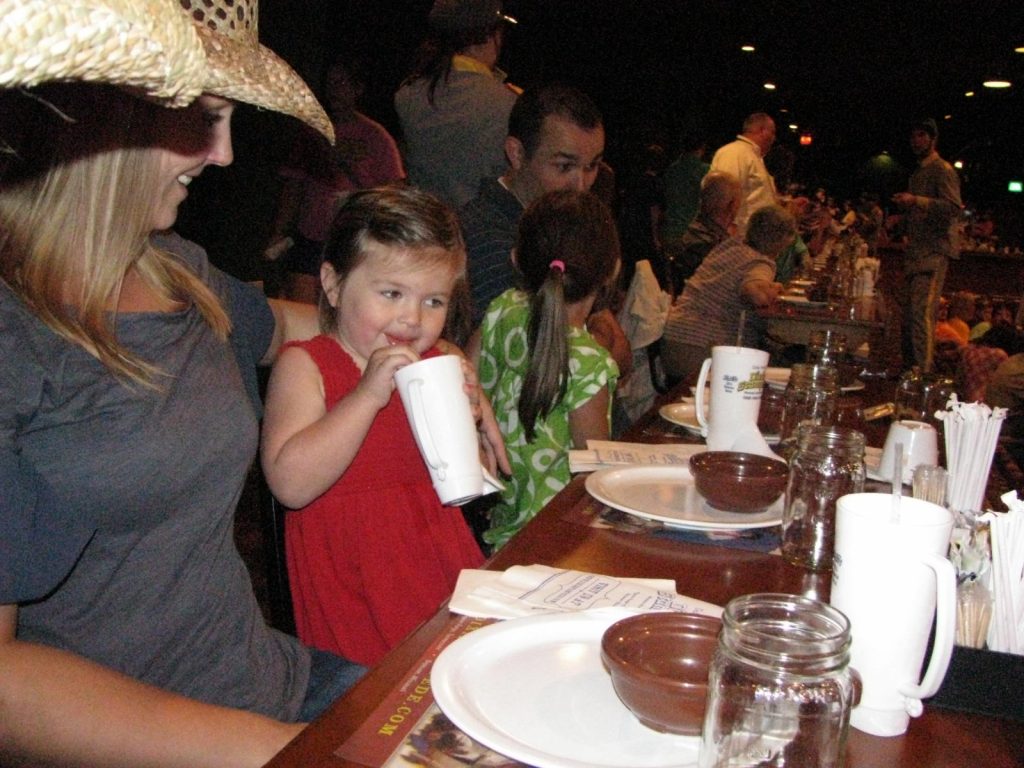 Claire LOVED her drink and all the sugar it had!
To be continued….  😉