Tomorrow kicks off Teacher Appreciation Week.  If you are an organized person, chances are you have known about, bought, and prepared your gifts/tokens of appreciation weeks ago.  BUT if you are like me, you might just now be thinking about it…and that' only because you are reading this!!! 😉
I came up with my plan yesterday morning and one quick trip to Target later I had all the gifts.  So this is a total LAST minute but (I think) cute way to let the teachers in your life know how much you appreciate them.  AND they will have no idea you threw this together the day before!
You can do just one of these gifts or surprise the teacher with one a day.  We found 5 last minute teacher appreciation gifts that are inexpensive for each day of the week:
 MONDAY
"thank you for quenching my thirst for knowledge"
This is just a plastic cup with a straw that you can find for a few dollars and the printable from Lisa Storm.  She has a few other sayings available like, "thank you for being such a wonderful TEA-cher."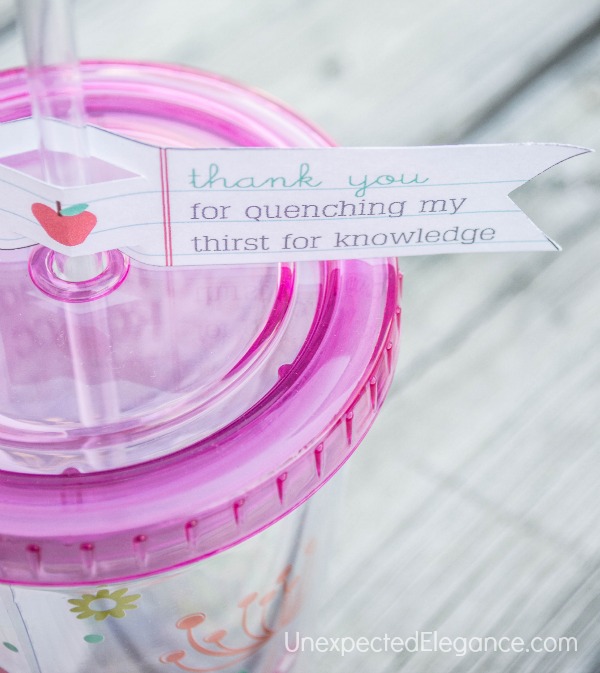 TUESDAY
"HANDS DOWN YOU ARE THE BEST AROUND!!" 
You can use soap or hand sanitizer for this gift.  I traced my daughters hand and we added the printable from eighteen25.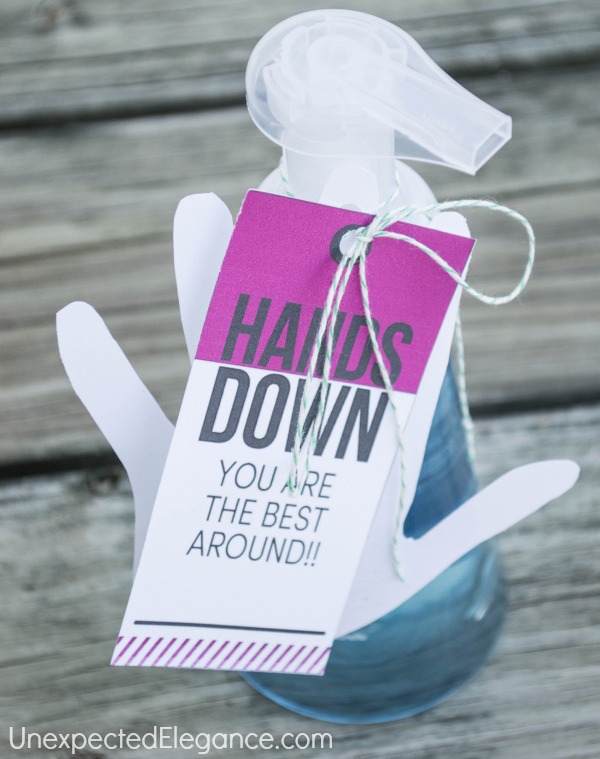 WEDNESDAY
"THANKS FOR EVERY PIECE OF KNOWLEDGE!"
This gift is especially cute for my second grader who has a teacher named Mrs. Reese.  She has a weekly newsletter she sends out called "Reese's pieces of Info."  I had the jar and just added a bag of Reese's Pieces.   I made my own printable for this gift, so feel free to print and use it.
FREE DOWNLOAD HERE.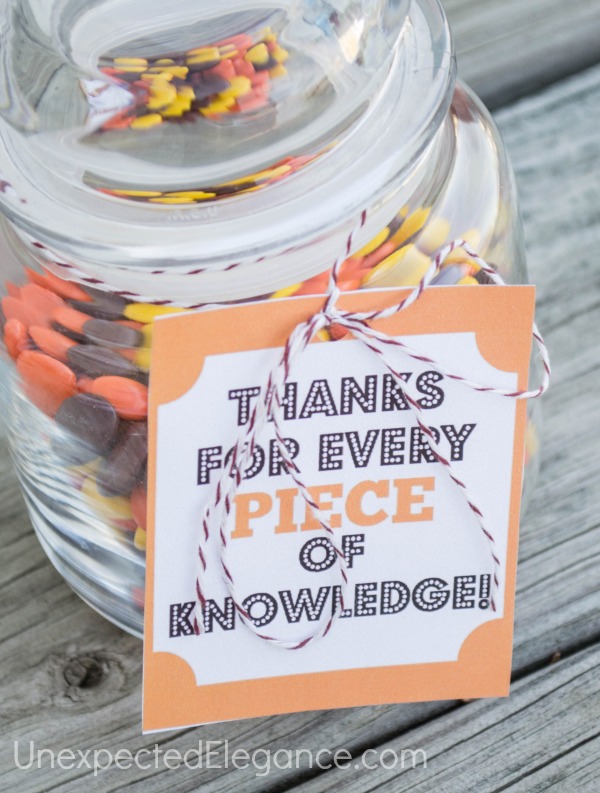 THURSDAY
"THANKS FOR HELPING ME SPARKLE"
I let the girls pick out the "sparkly" nail polish for their teacher then printed the tag from LOVE The Day.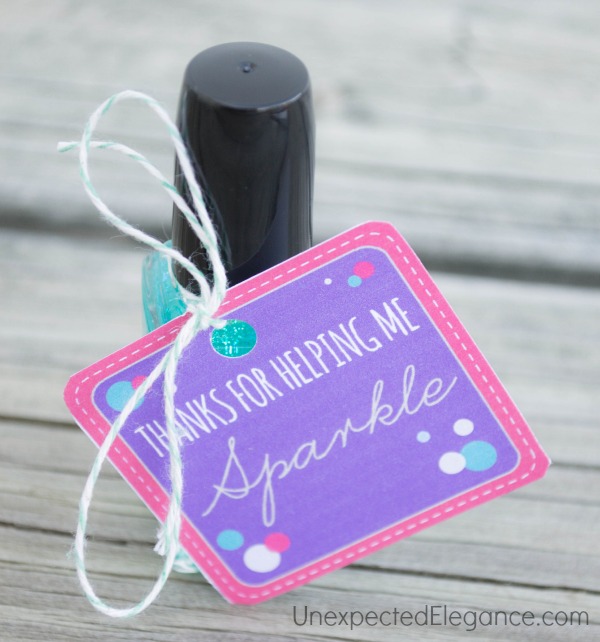 FRIDAY
"You are the WRITE Teacher for ME!"
A cute note pad from the Dollar section at Target and few new pencils are all you need for this gift.  I tied it together with baker's twine and added the printable tag from Itsy Bitsy Paper.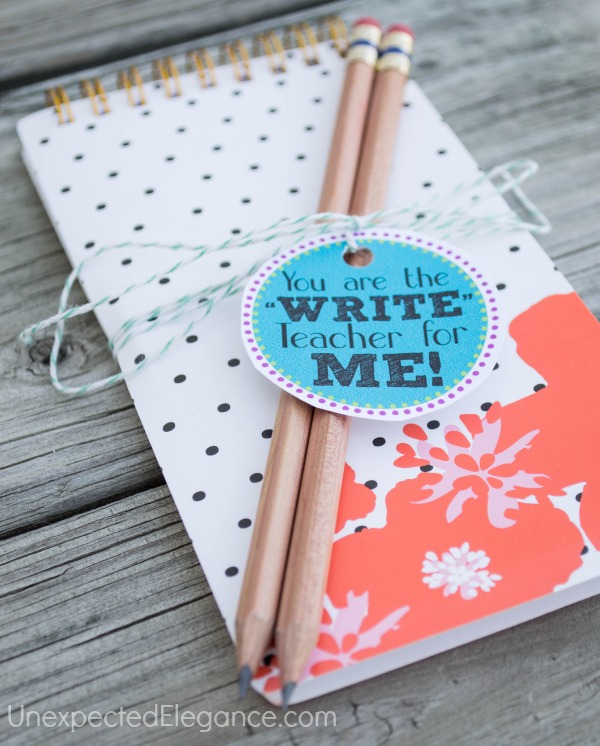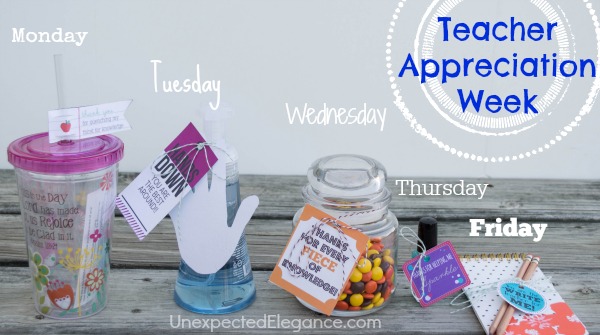 Do you have any last minute teacher gifts? Please share with the rest of us procrastinators!! 😉