Lately, I've been taking pieces apart and using the differnt pieces together.  Don't ask me why??  I'm just weird like that!  I've had a round kitchen table, but with it's four legs, it was hard to sit around.  So, I found two tables and combined them…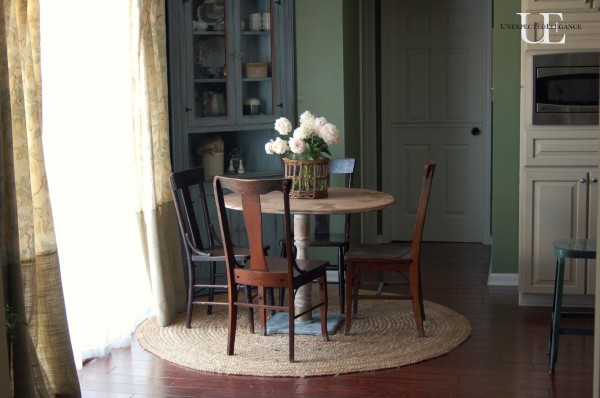 To see what this area looked like before you can check out this post.
And here are the two tables I started with: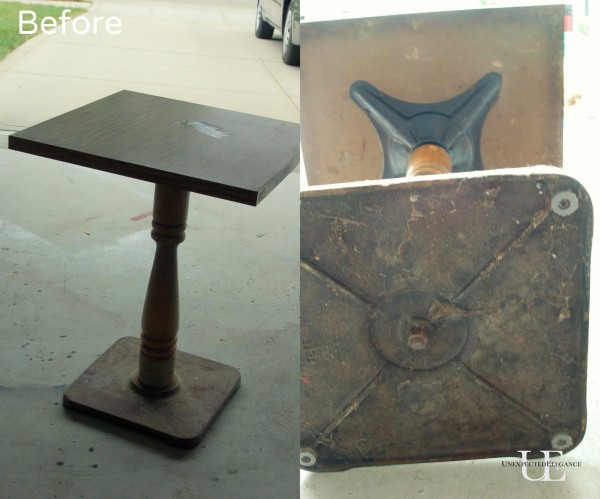 The one above has a really heavy metal and wooden base.   I loved the contrast of materials and the rust! ;)  I found it at Goodwill for $9.99.
The table below, I got at a garage sale for $1.  The top was in pretty bad shape and it was a little wonky, but I sanded the top and fixed the base.  (I have to find another project for the base?)
1. CLEANED (it was NA-sty), sanded and painted the first base.
2. Sanded and stained the second table top.
The pedestal works so much better than four legs, and we can get five or six (squished) chairs around it.  When I stained the top, the stain took better in some places better than it did on others.  I originally thought I would have to sand it down again, but the contrast has really grown on me.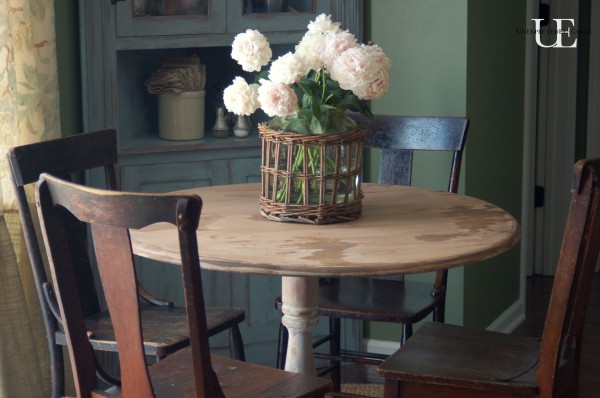 I decided to live with the top for awhile, but want your optinion.  What do you think?  I KNOW for some of you this is totally not your style, but I love things imperfect.  Is it too imperfect?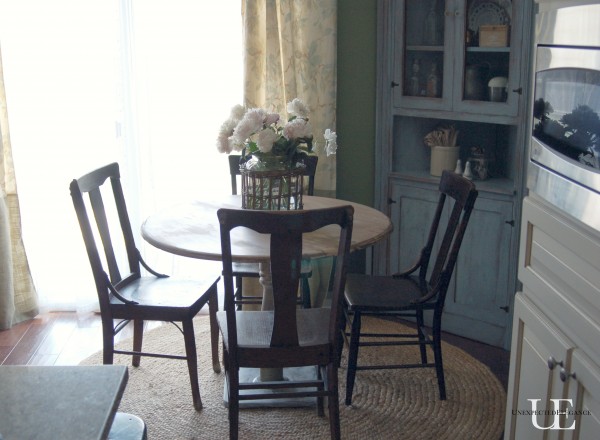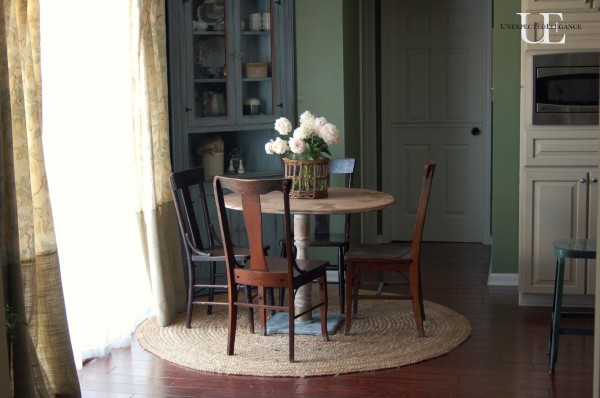 Please let me know your thoughts!
Have a great holiday weekend!
~Angela