Am I the ONLY one who goes (just a little) neurotic when I have company over for the first time???  Alright neurotic might be an exaggeration, but I always go way overboard with the cleaning.  Take yesterday for example, we had some new friends coming over for the first time and instead of just making sure the house was "picked-up,"  I did a mini Fall cleaning.  I dusted, cleaned windows, scrubbed the appliances, even cleaned the track for the sliding glass door.  I kept going onto the next project thinking, "what if they open the fridge and think we are slobs?"  Truth be told our fridge was not really dirty…ie, the neurotic part!  (So, Jennifer if you are reading this…my house is NOT always this clean!)  My close friends know the truth and I'm OK with that.
So, I thought I would take some pictures of the kitchen spotless to share with you.  A few minor things have changed since I posted about it last time and I got some up close shots.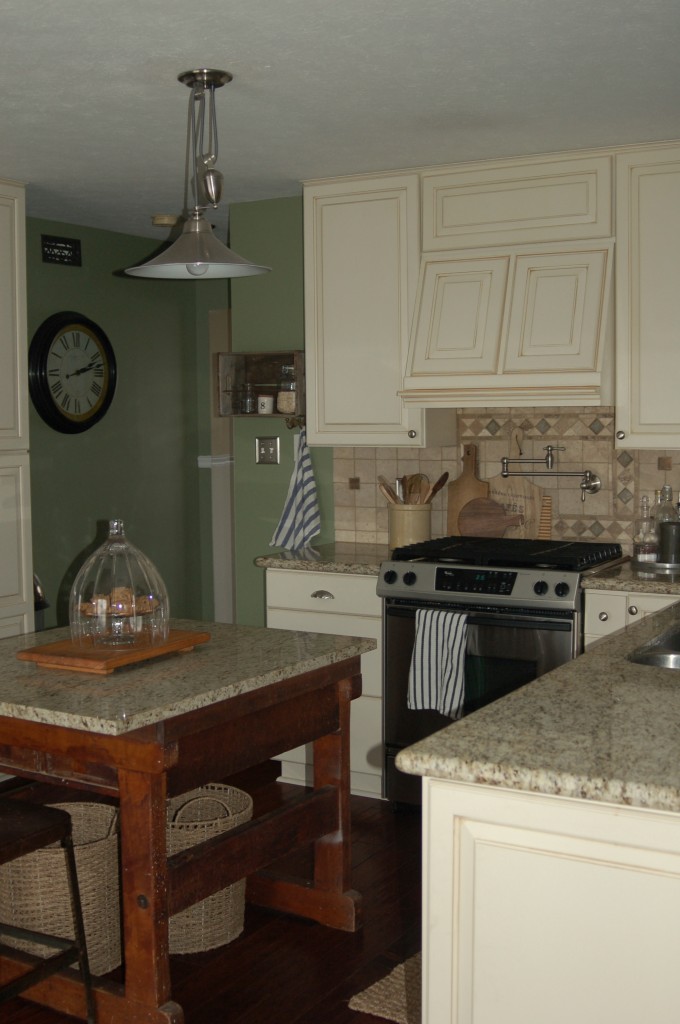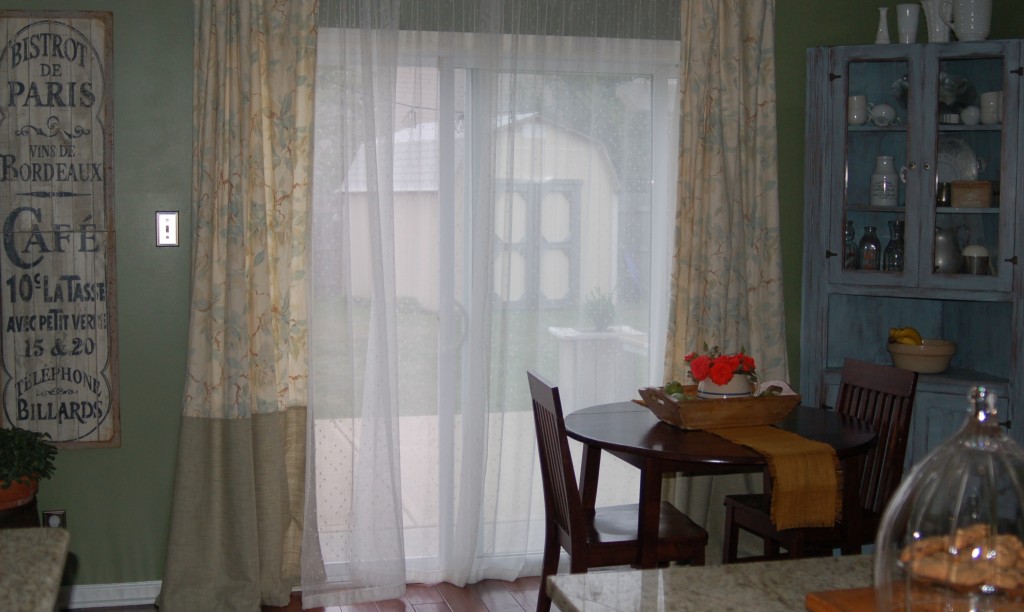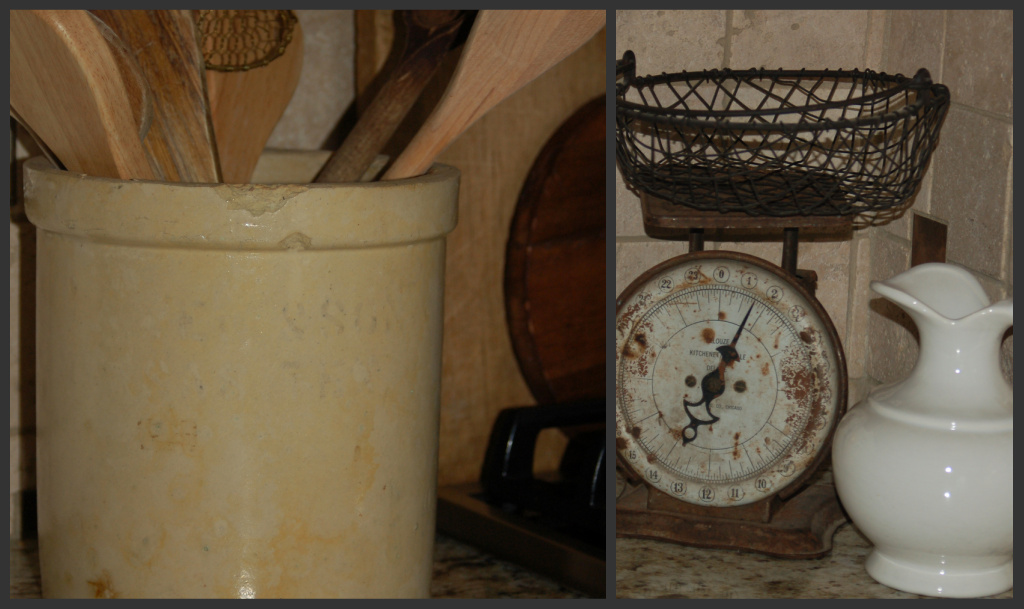 I have a few of these cloches that I got for the upcoming shows, but if you can't make it out and want one let me know!  I think they are pretty cool!! 😉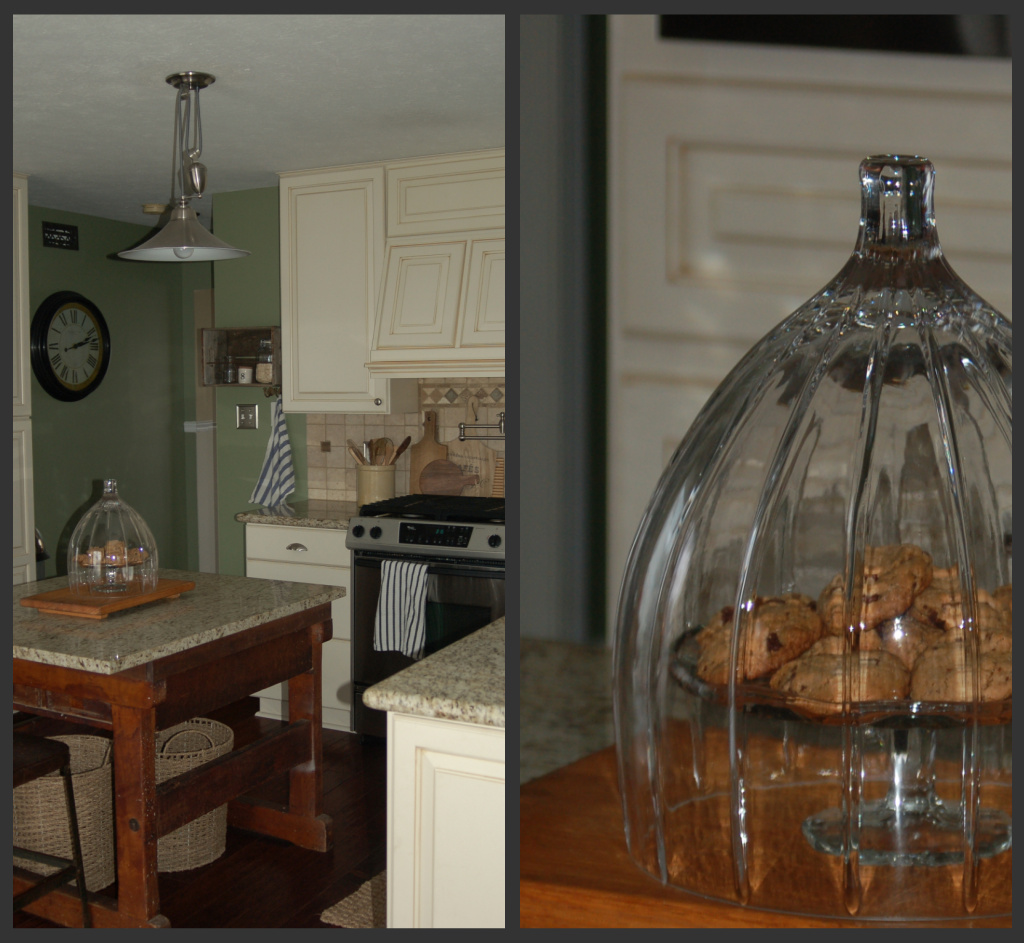 My rose bush is flowering like crazy and the pears came from a friend's tree…she gets SO many pears from one little ol' tree!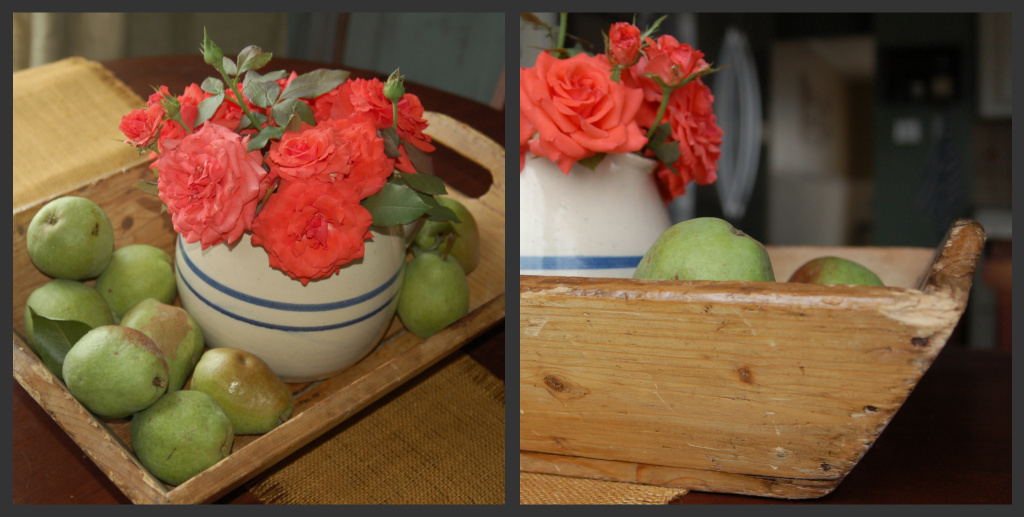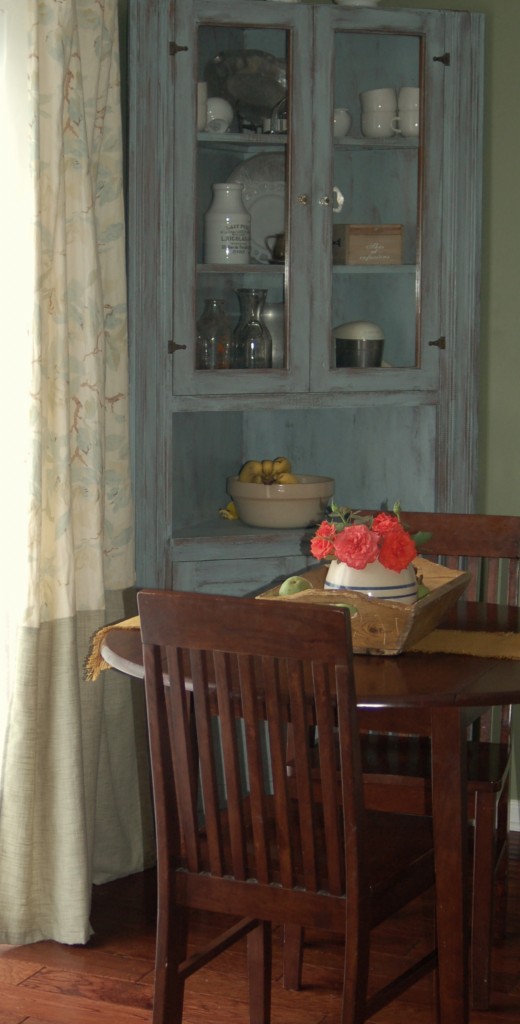 Alright, so I have to share this amazing cleaning tip.  A friend of mine told me to use WD-40 on stainless steel.  You clean it using the stainless steel wipes, then use an old rag to buff it with WD-40.  It works GREAT!!  Supposably, over time it will prevent scratching too.  (And never use paper towels to clean stainless, it could scratch it.)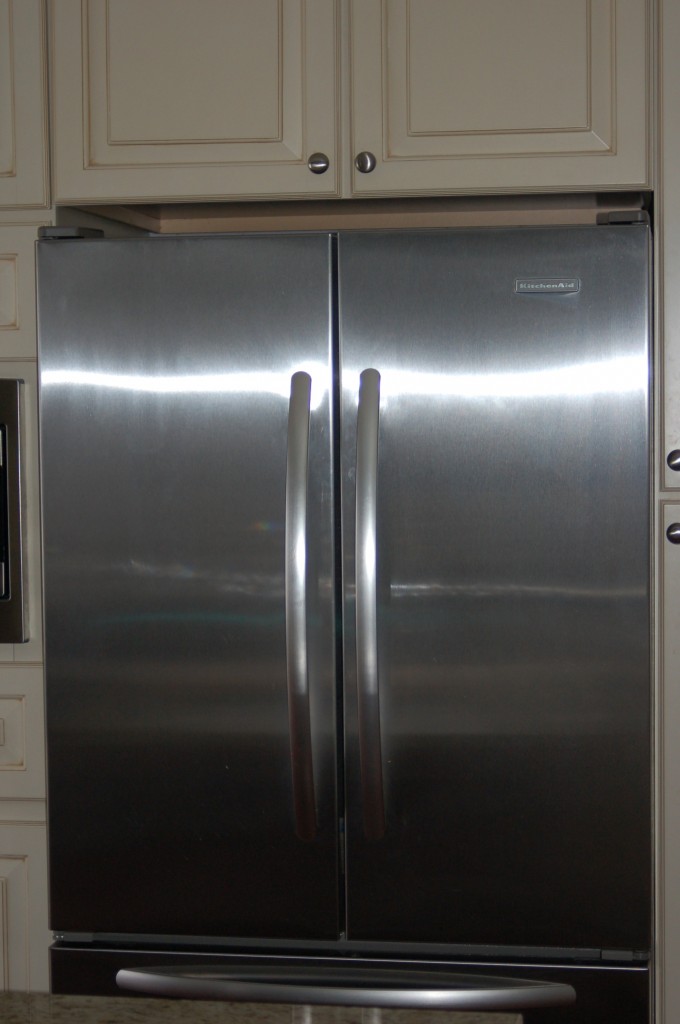 Don't forget to come back tomorrow Sept. 7th for the TRANSFER LINK PARTY!!
Hope to see you tomorrow!
~Angela