As I mentioned, I am having an Easter party for my girls and a few of their friends.   The guest list is only 12 kids under the age of 6, so it will be pretty small.  I decided that I didn't want to go crazy with spending and wanted everything to be super simple, so I have set my budget for $30.  Everything I bought is either from the grocery store or craft store.  Two stops,$30, and about an hour set up time…and you have yourself a LAST minute Easter party.
Today I will show you the snack/lunch table.  Since all the the guests are short, I used a table from my playroom.  I thought it would be fun for them to have everything on their scale for a change.  This part of the party cost about $20 for food and decor.
To dress up the table I used left over birthday crepe paper, that I already had to make a table runner.  I had originally wanted to buy some gingham fabric, but decided this method would achieve the same effect.
I used three colors, but you can use as little or as many as you like.  I am doing this outside, so I taped the edges down on one side and used pots to hold down the other side while I worked.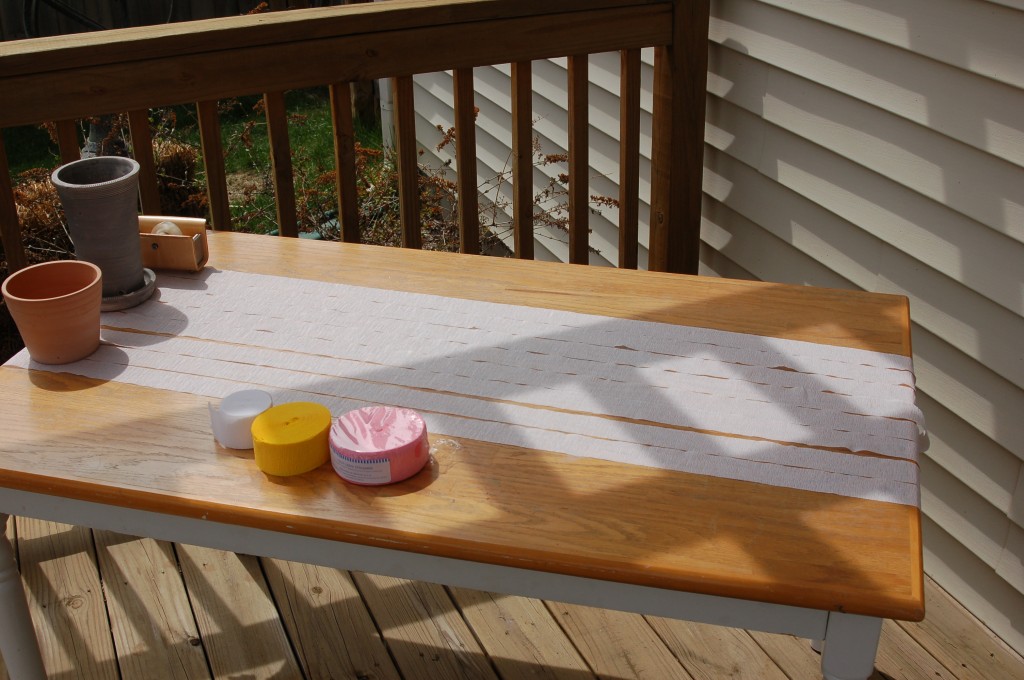 Weave a coordianting color through each row.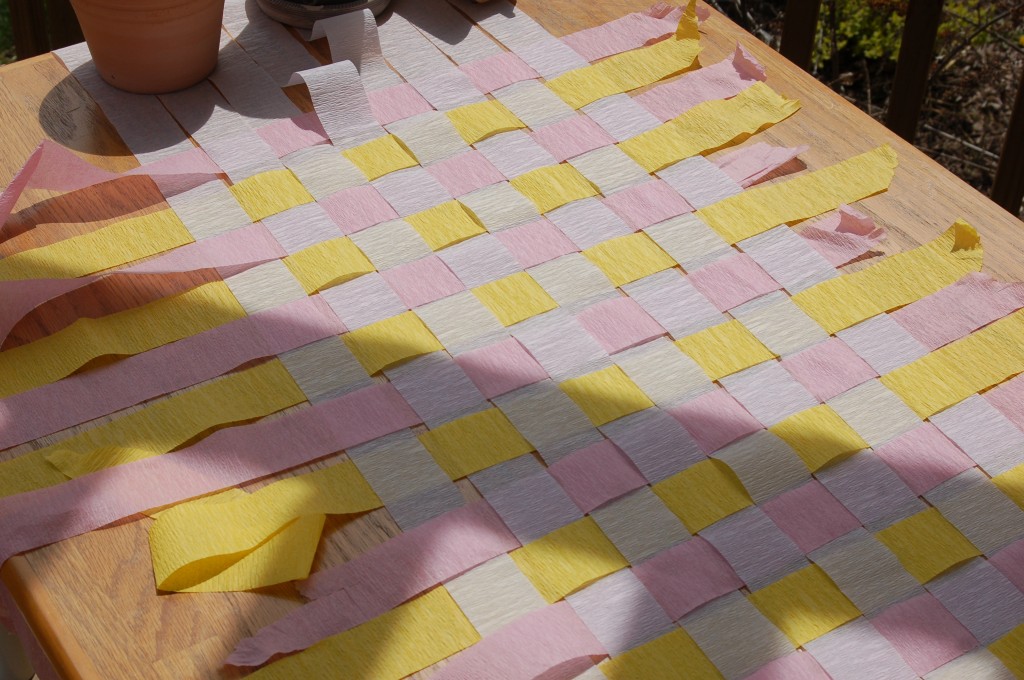 Then just clean up the edges.  I used some double-sided tape to hold it together.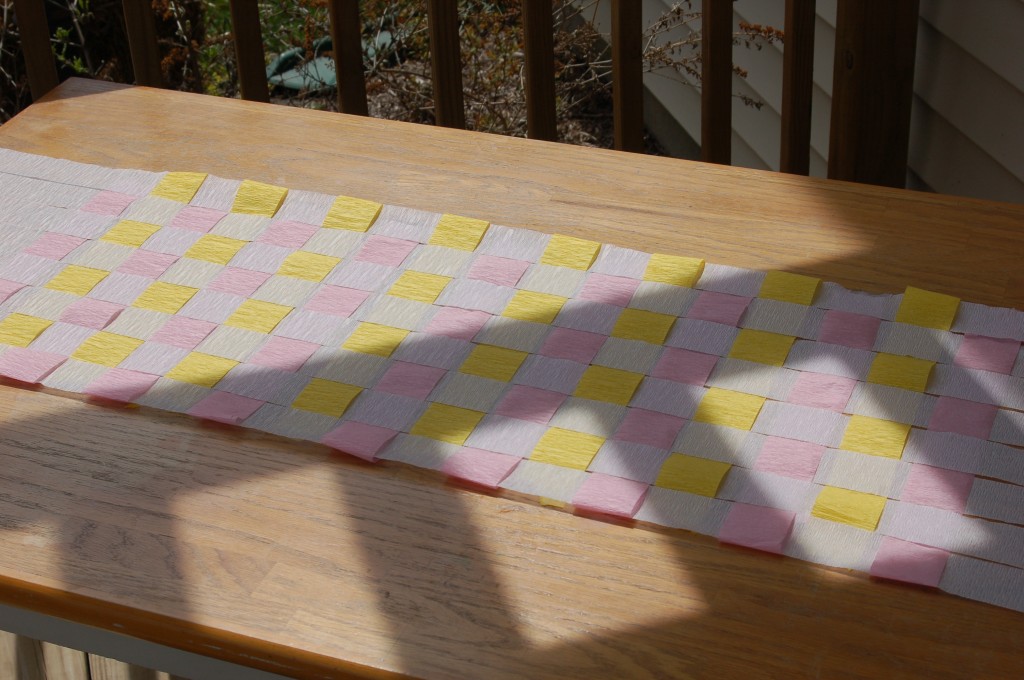 **Sorry about all the shadows!**
The only other part of the table that I had to "make" was a fun centerpiece.  You need artificial grass, box of Peeps, flower suckers, floral foam, candy making sticks, and a container.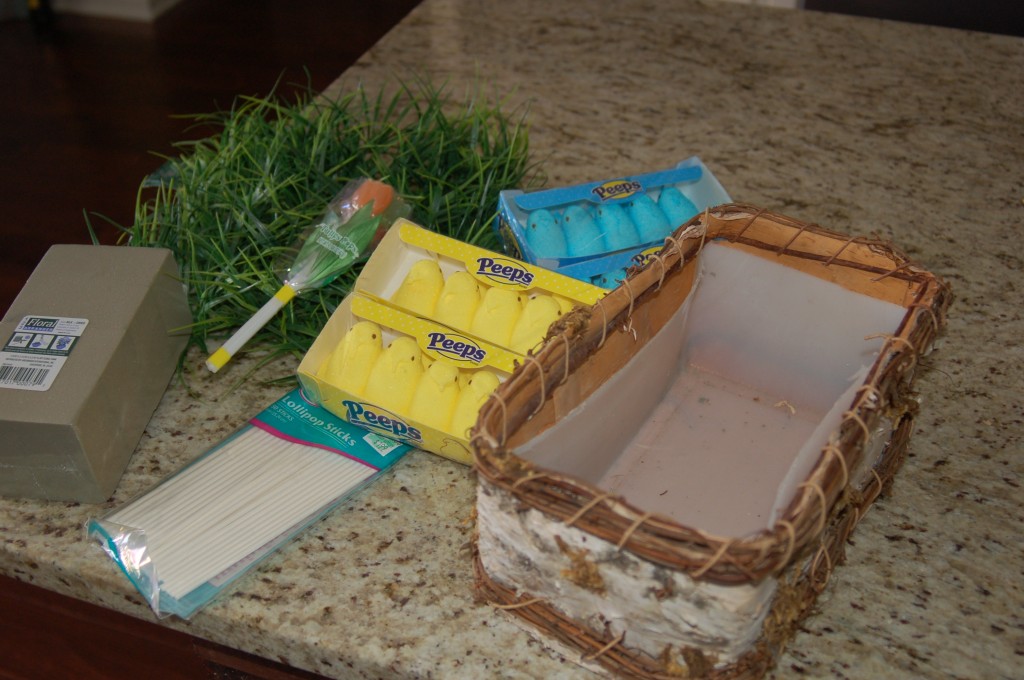 This literally takes a minute!  Put the foam in the bottom of the container.  Cut the grass to fit over the foam.  Add the sticks to the Peeps and then stick the Peep pops and flowers throught the grass and foam.  Voila!  Cute and very simple.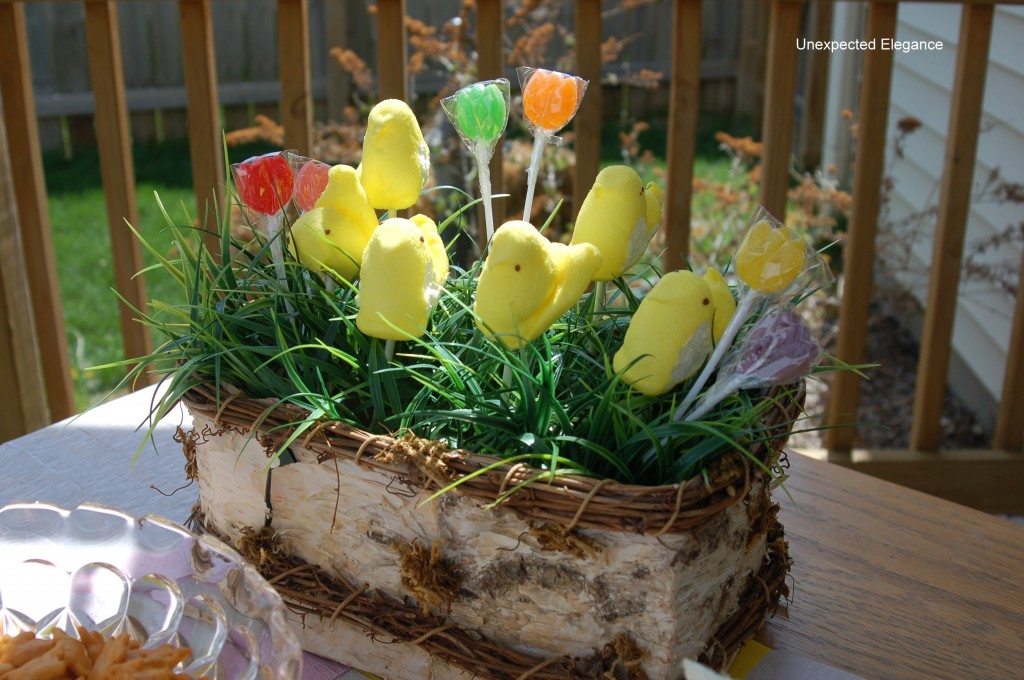 We are having lunch, so I just used a cookie cutter to cut out the sandwiches.  I bought cupcakes from the bakery and just added the flower papers.
The rest of the food are things I found in the grocery store, that they make for Easter.
Bunny Crackers
Easter cookies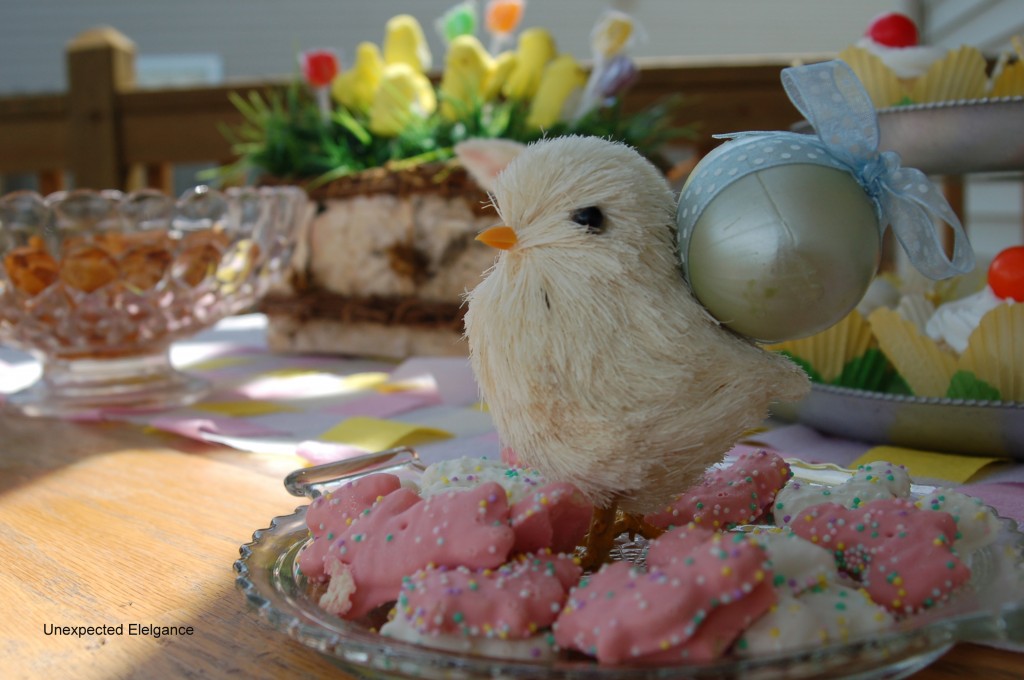 Cupcakes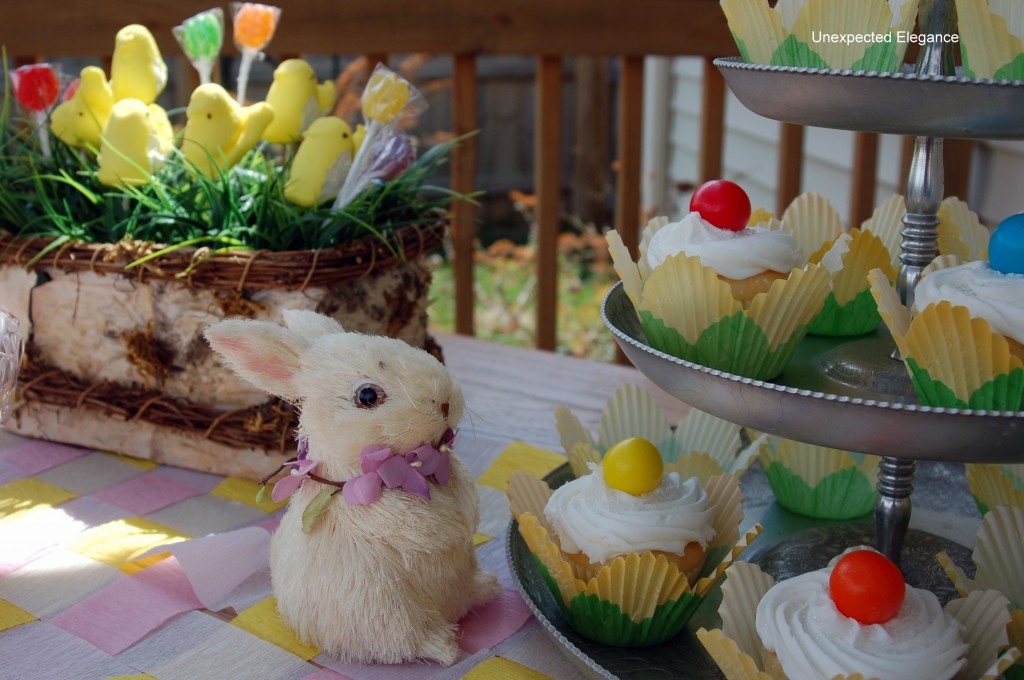 Here is the finished table.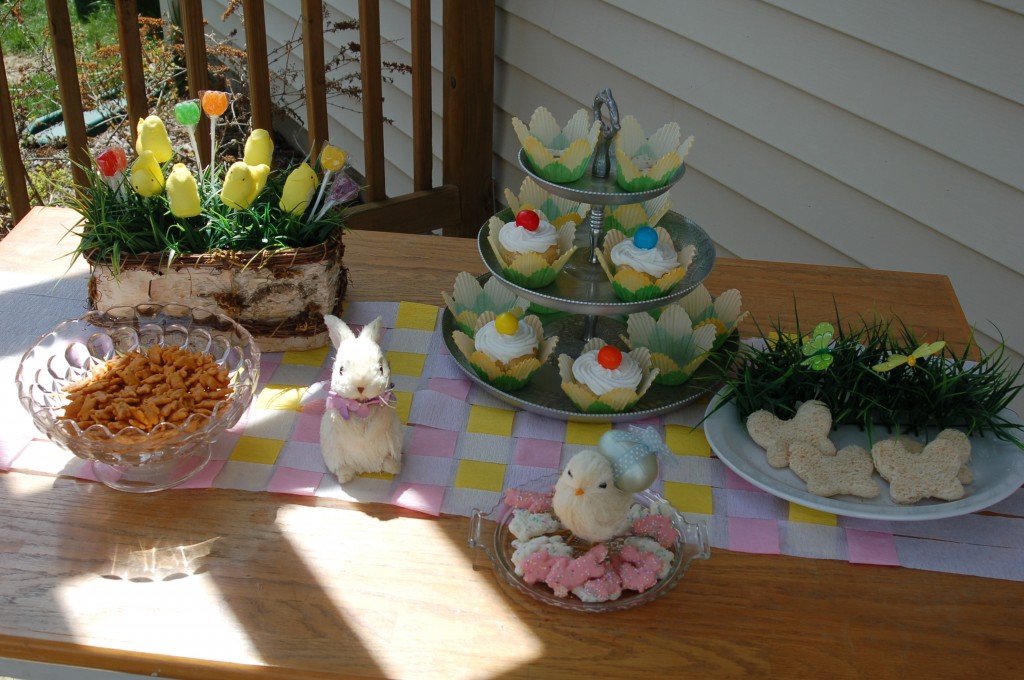 Our party is not until next week, so this is more of a rough draft.  I just wanted to give you an idea of how to utilize store bought things to pull this party off quickly.  Tomorrow I will share a cute favor.
If anyone has any other great Easter party ideas, please check back tomorrow for a link-up!
~Angela