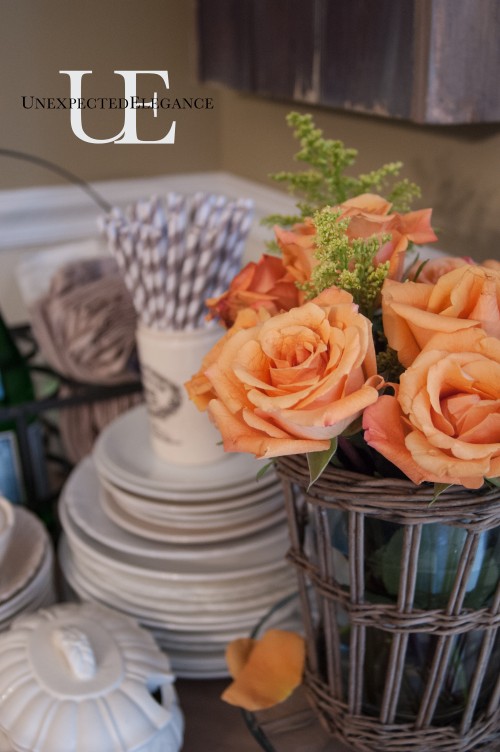 A few years ago I found an old factory cart at an auction.  It sat in my shed for a while and when I cleaned out the shed, moved it into my dining room.  I really liked it, but always thought it needed "something else."
So yesterday I decided to give it a mini face-lift. 😉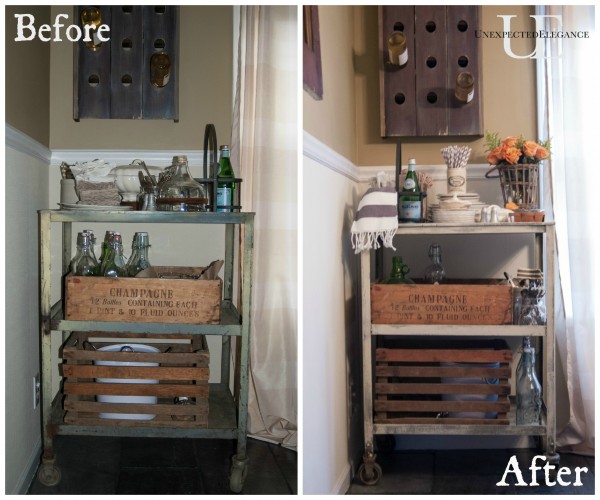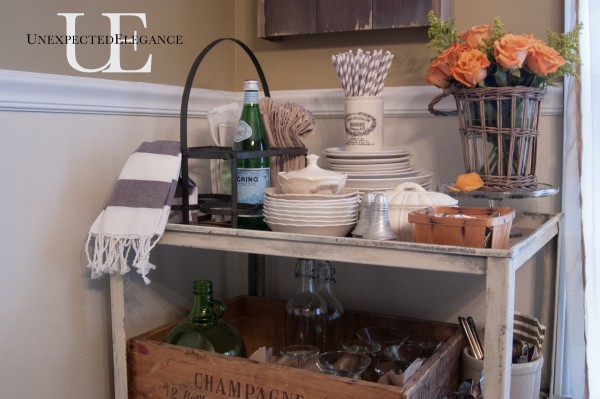 A quick and sloppy coat of Annie Sloan Chalk paint did the trick.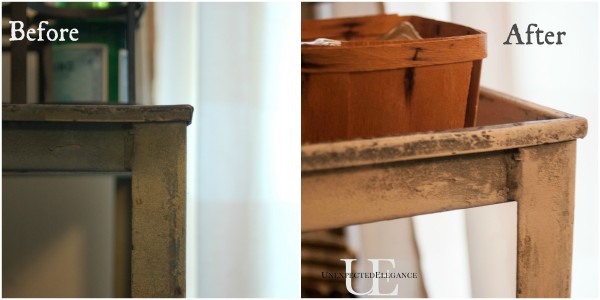 Because it was used in some type of shop with grease and who knows what else, I wanted to line it.  Just a piece of brown craft paper from the girls loft gives me piece of mind!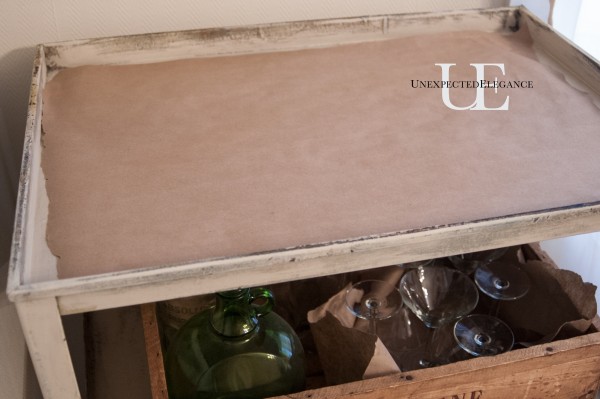 An old champagne box stores glassware and makes it easy to transport.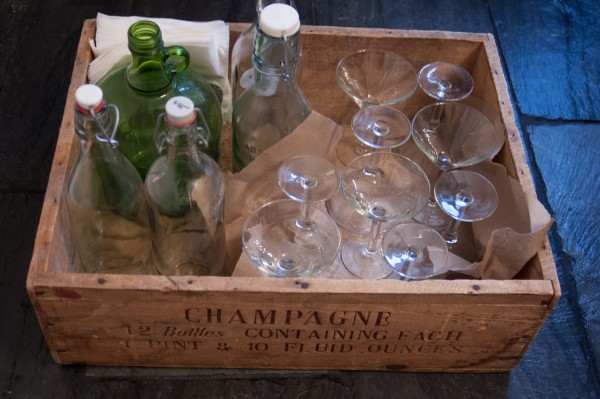 I love the extra storage in the dining room and makes setting the table a piece of cake!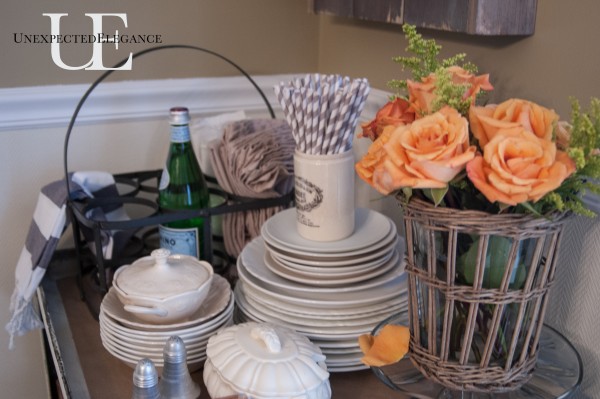 Happy Wednesday!
Angela