I had mentioned in another post, that I was really liking the white and cream theme this year. So, that is what I went with for my living room. There is only a few pops of color, mostly the red curtains I put up just for Christmas. I kept trying to add color and I kept taking it back out. I just love the simplicity of the neutral colors.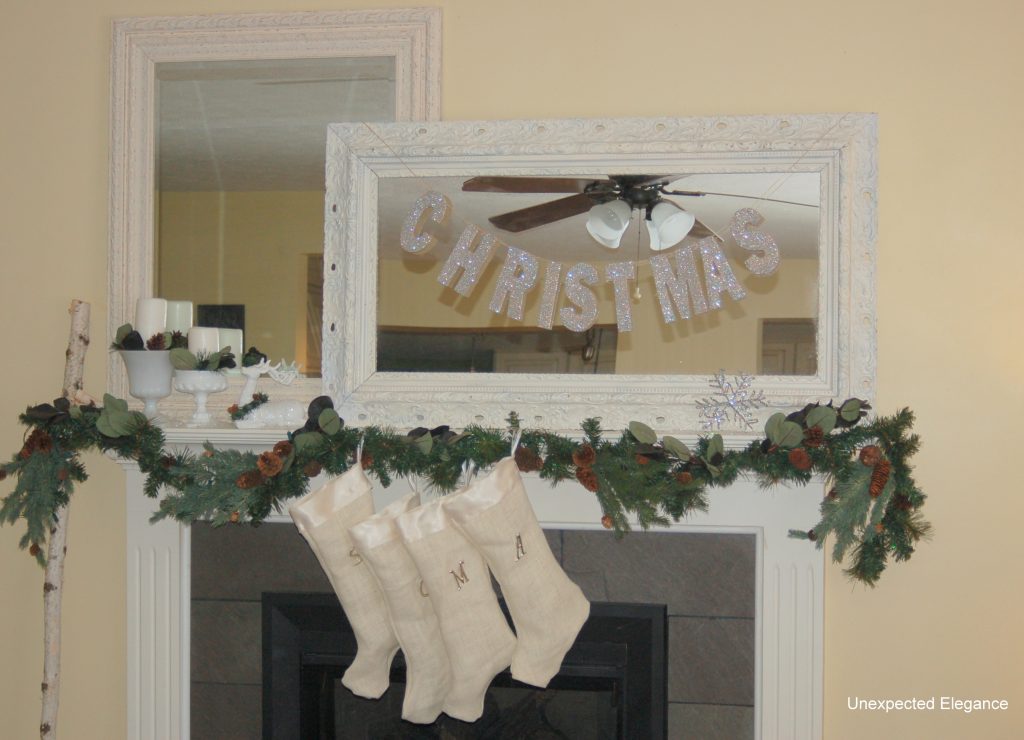 If you remember my preview, there was a large star propped up on the mantel. It got moved to another wall, because I liked the idea of candles, instead.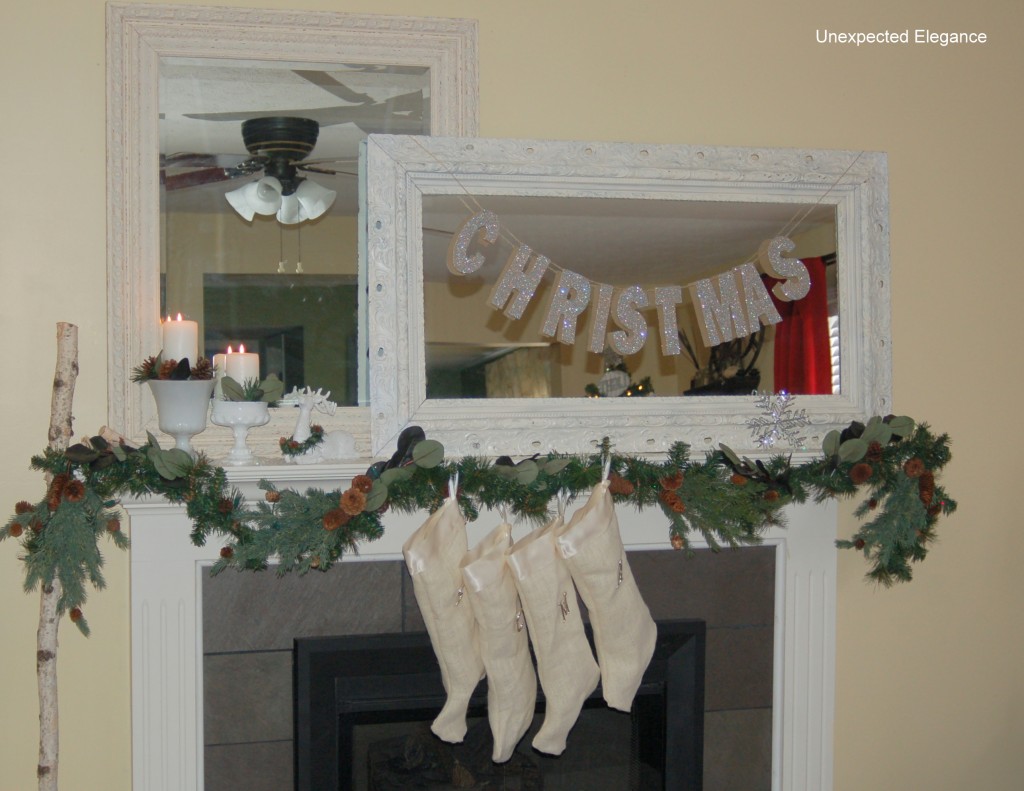 I kept playing around the garland, and settled with his version. I like how the eucalyptus leaves add dimension.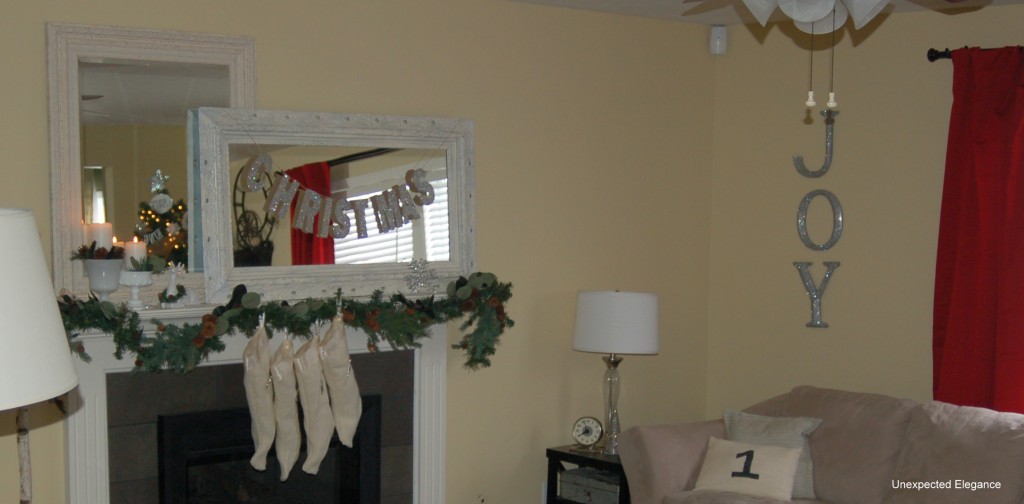 Our stockings were red, and didn't seem to go. I used some left over burlap and ribbon to make some new ones. They were supper quick. I just used our old stockings as a pattern and did a quick zig-zag stick around the outside. I turned them inside out, then used hot glue for the ribbon. The letters are just pins, I took off of the old ones.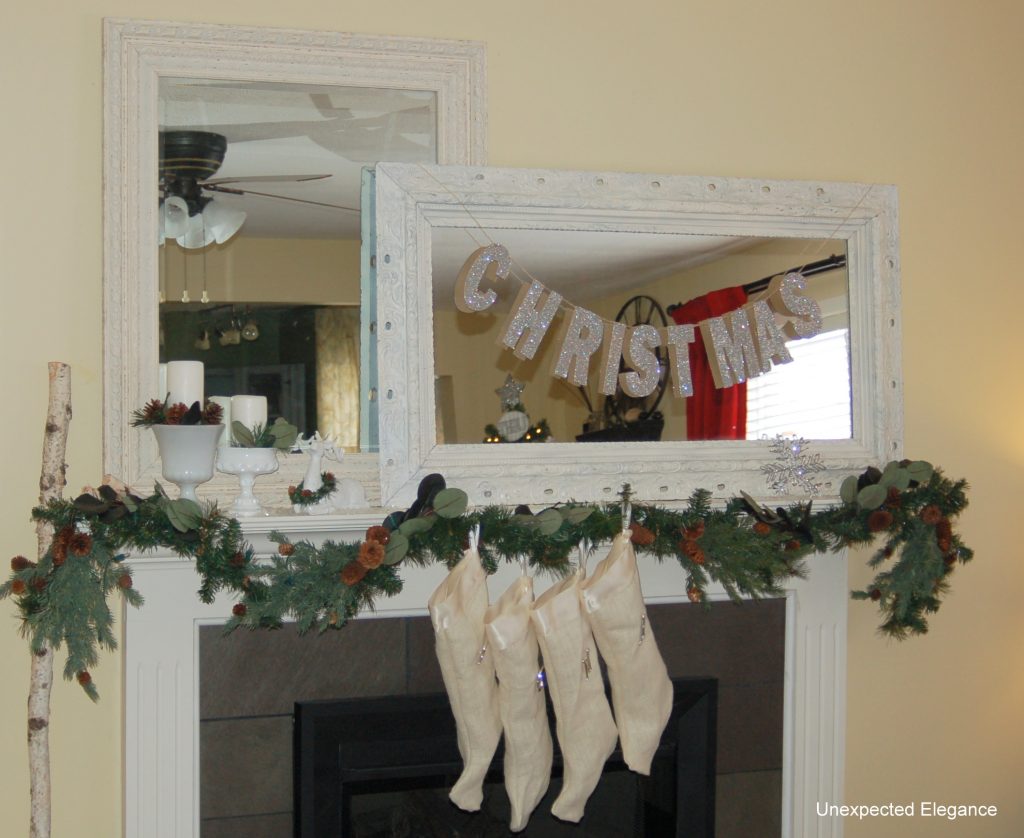 I would love to know how you are all decorating your homes for this holiday. Do you love color or a more subdued color pallet?
I'm linking up to :