This week I am going to focus on entertaining for the holidays.  These are ideas that I have either used in the past or plan on using this year.  Today I doing to a tutorial on four different drink hang tags.  Identifying everyone's glass is important, if you are having a party where guests will be moving around.  I will share in order of difficulty in making:  easiest to hardest.
Option 1: Gift Tags
Buy pre-made gift tags and just write each persons name on cards.  To attach you can either use the provided string or use your own ribbon.
Option 2: Reusable Chalkboard Tags
This option can be used over and over again!  You can find wooden or chipboard hang tags at any craft store.  Lay them flat and use chalkboard spray paint to coat each side a few times.  Hang them with twine, ribbon or string.
Option 3:  Bead Charms
To make these you will need a bag of lettered beads, decorative beads, and jewelry hoops.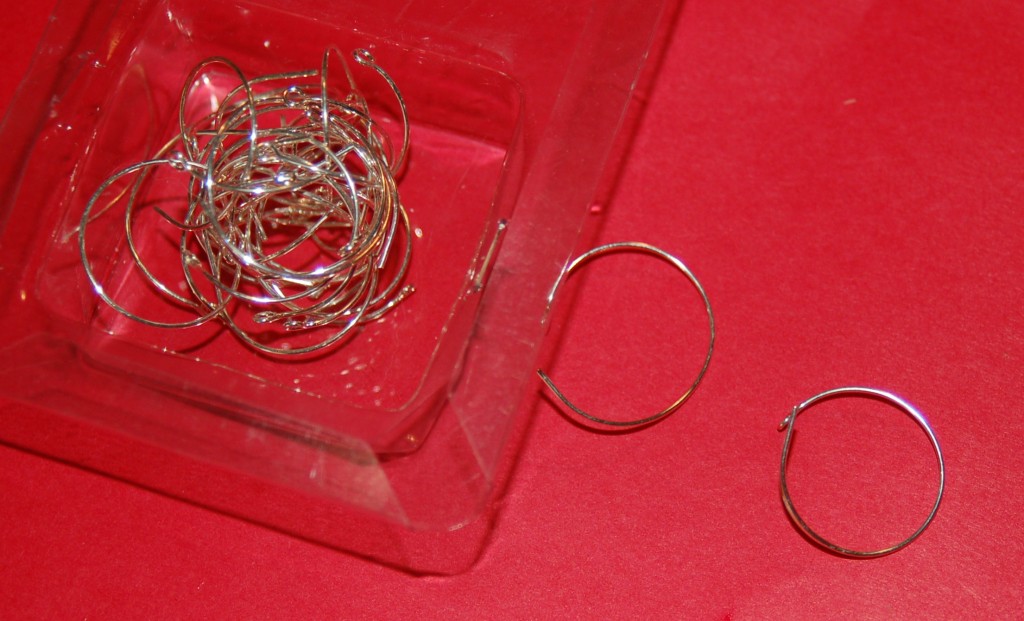 Using each guests initials, "string" the beads on each hoop. Then use a pair of needle nose pliers to make a hook on the end.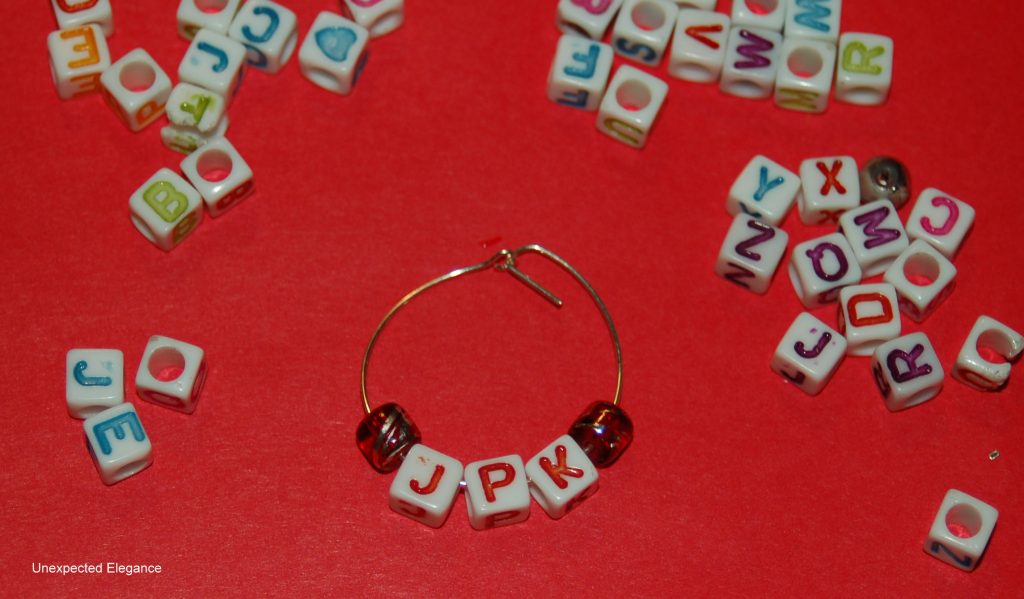 If two people have the same first and last initial, include their middle initial.  At the end of the night your guest can take home the charm.
Option 4:  Metal Monogrammed Tag
I am using these this year, and they are a little tricky to make.  You will need metal tags and a steel stamping set.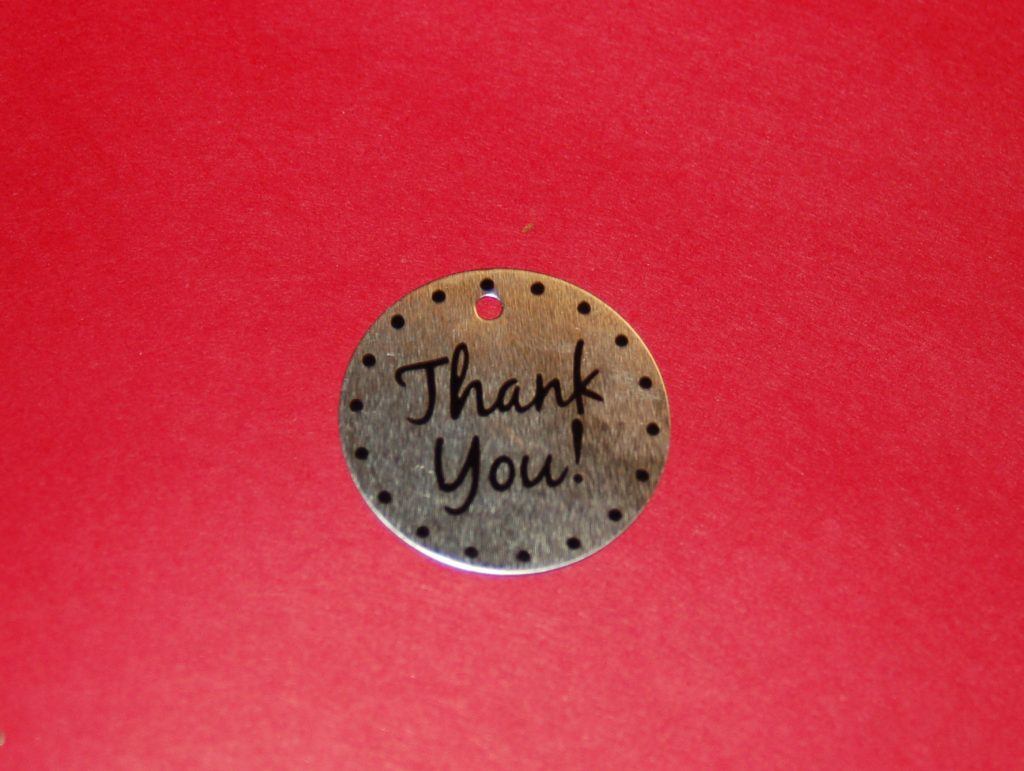 I couldn't find plain metal tags, so I used these from the bridal section at Joann's.  I used the back for the monogram, then spray painted the the sides that said "Thank You".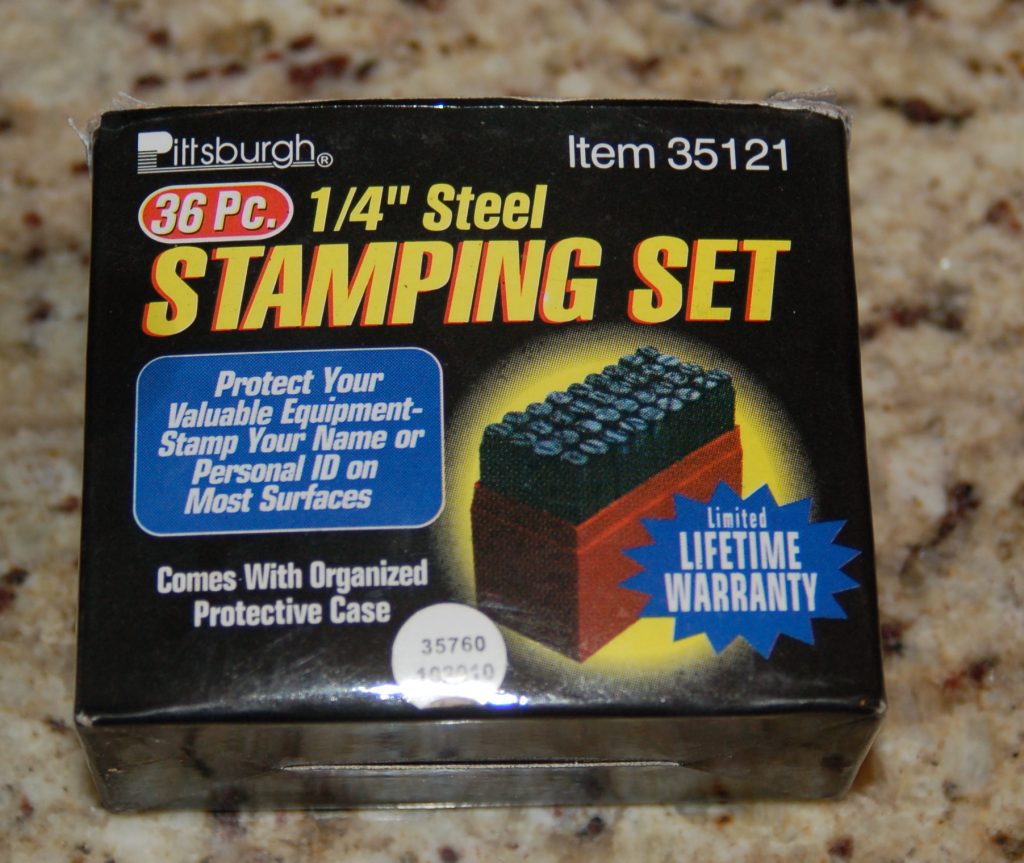 This is the stamp set I used.  I got it at Harbor Freight for about $11.  You just use a hammer to make the imprint in the metal.
(I used a black stamp pad, to help the letters show up a little better.)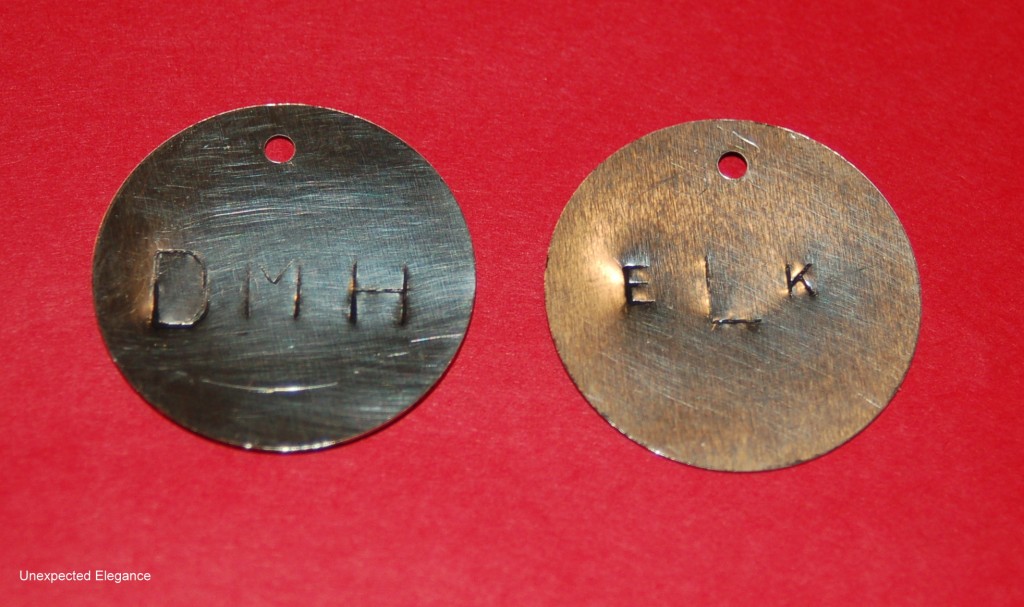 My original plan was to make actual monograms with the last name in the middle and larger, but it was a little hard to see.  I ended up deciding on the first one, because they were easier to recognize.  I attached them with hemp tread.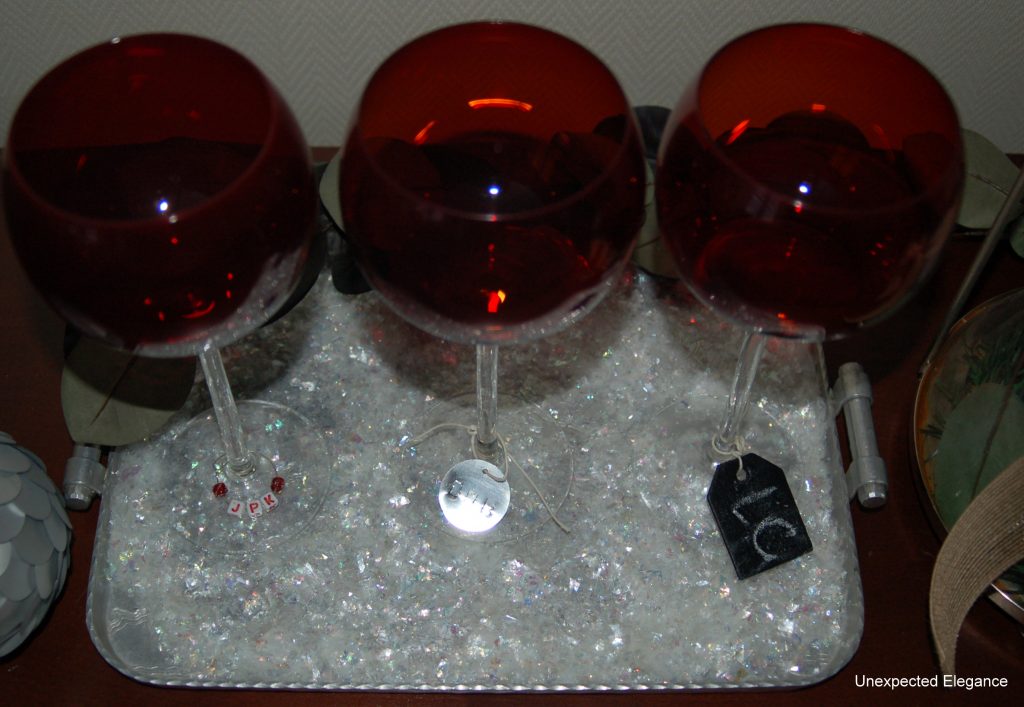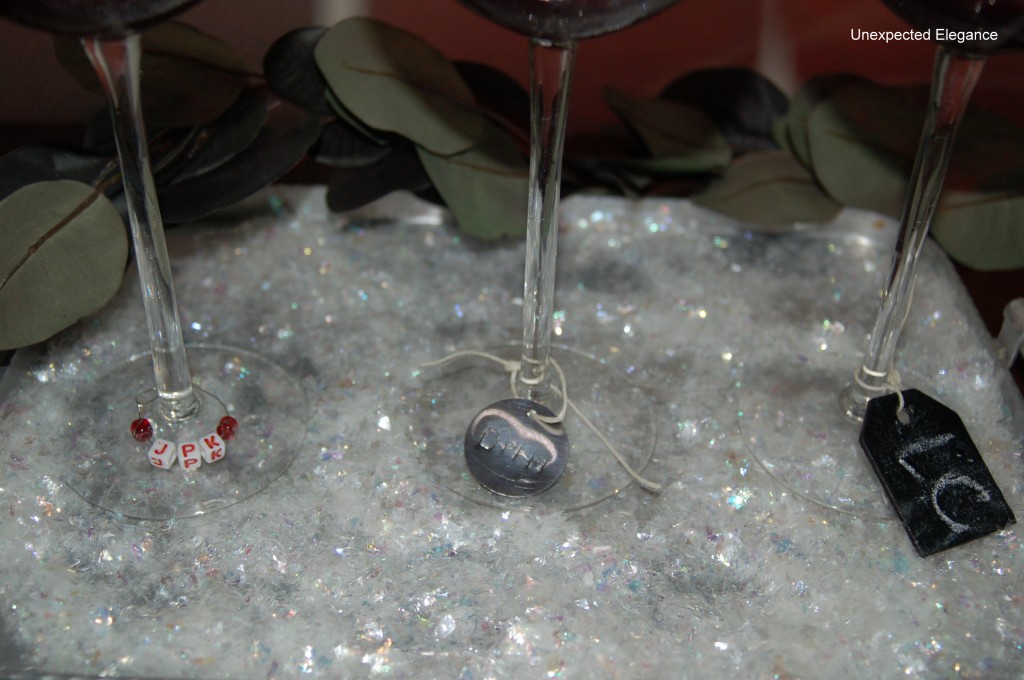 These are also something personal that each guest can take with them!
Click on the links below for the rest of the topics: