These past two weeks have been great, but very exhausting!  I am finally back at home and a little overwhelmed.  I have found SO many great things and am excited to get started with all the many projects.  I should have taken a picture of my van for the ride home…pretty much every inch of the back was filled.
Here is are all the things OUT of the car.  There were two kids in there too!
The garage.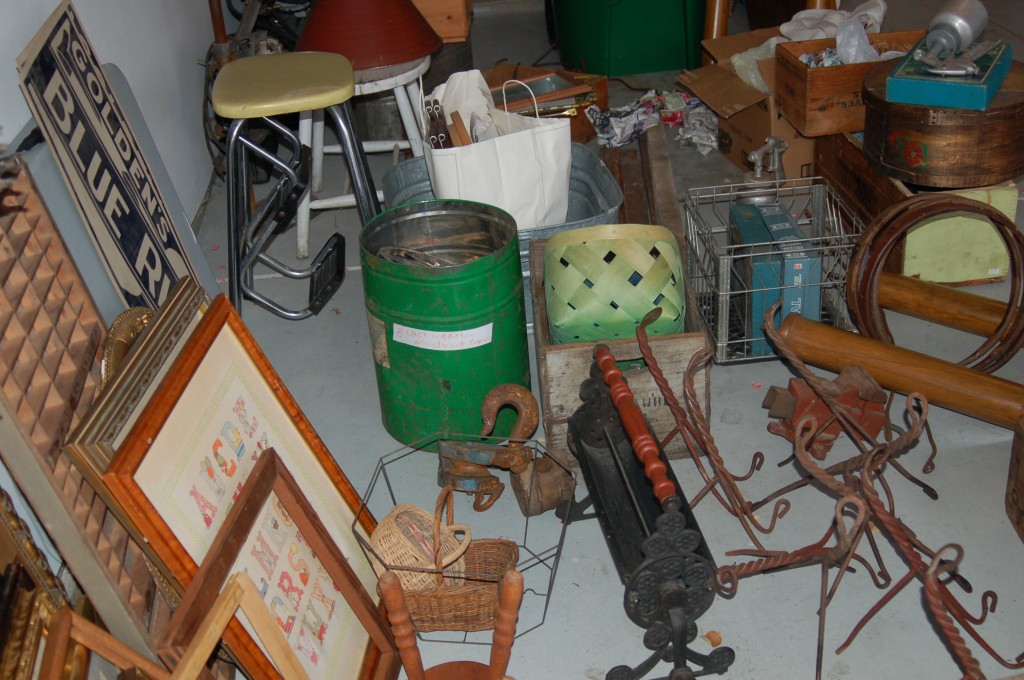 I am in LOVE with railroad cart!!!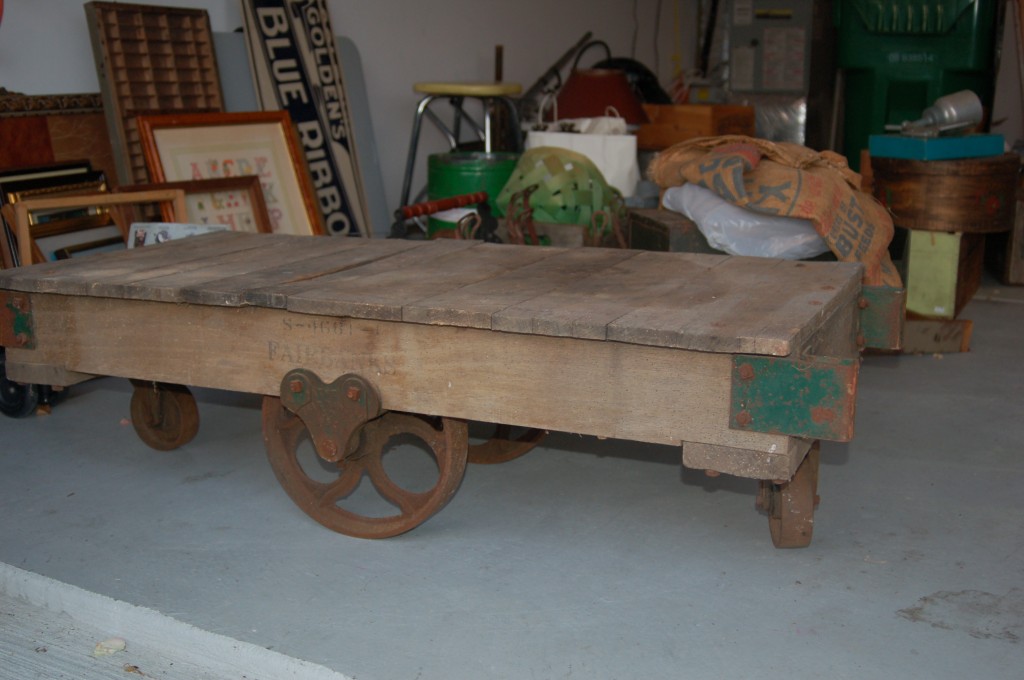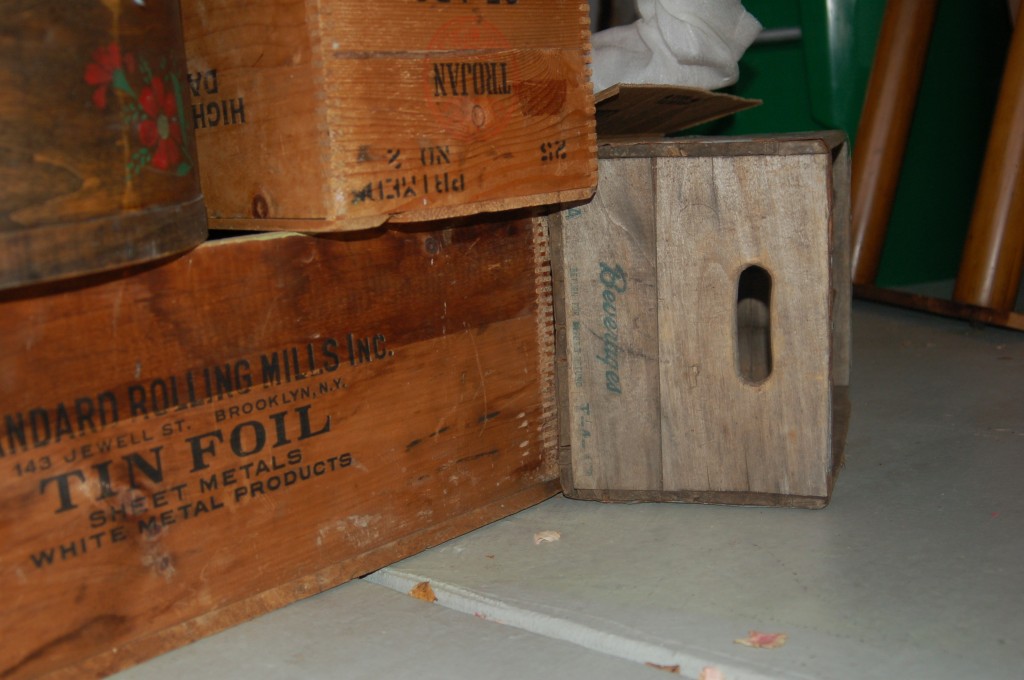 The dining room table.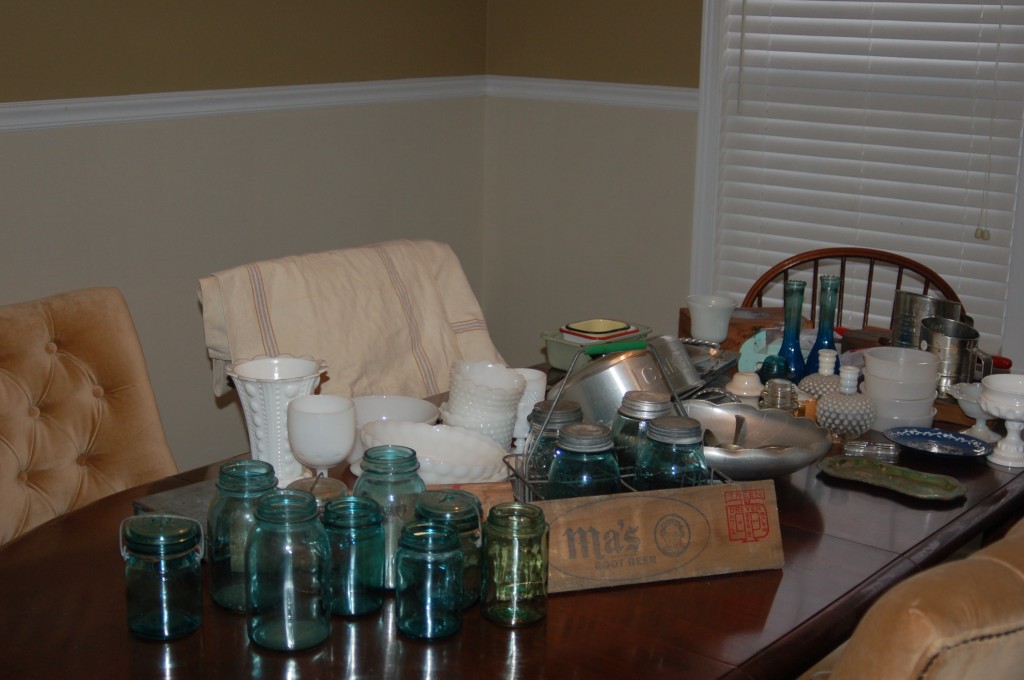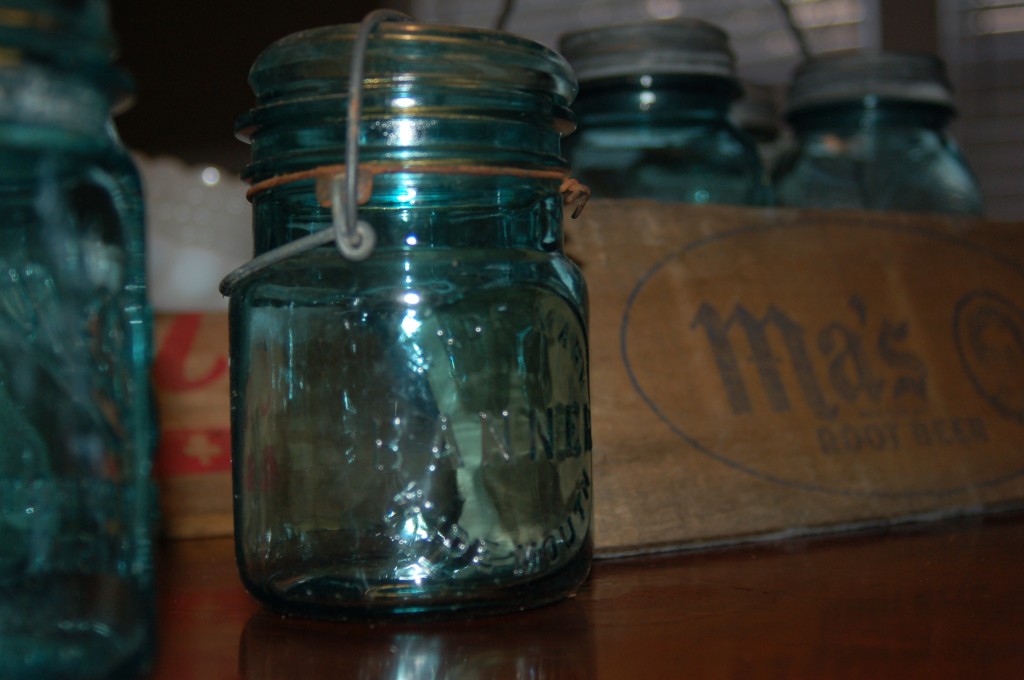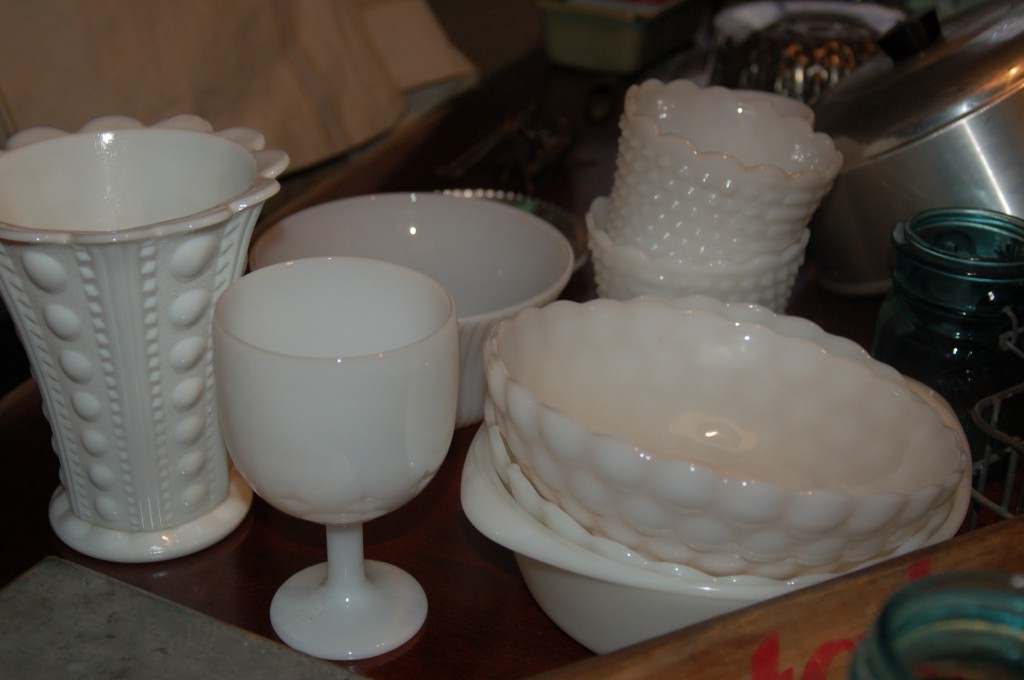 It will take weeks, maybe even months, to tackle all the sanding, cleaning, painting and refinishing.  I am going to use some things in my house, but the majority will be for my soon-to-be Etsy shop!  I have some really fun ideas and I think you are going to be amazed at what I am doing with an old chair. 😉
The door from the garage into the house, reminds me everyday to be creative and reuse things in new ways.  (Don't mind the awful paint job, the previous owner left for us.)