I love this recipe!  It's easy and versatile.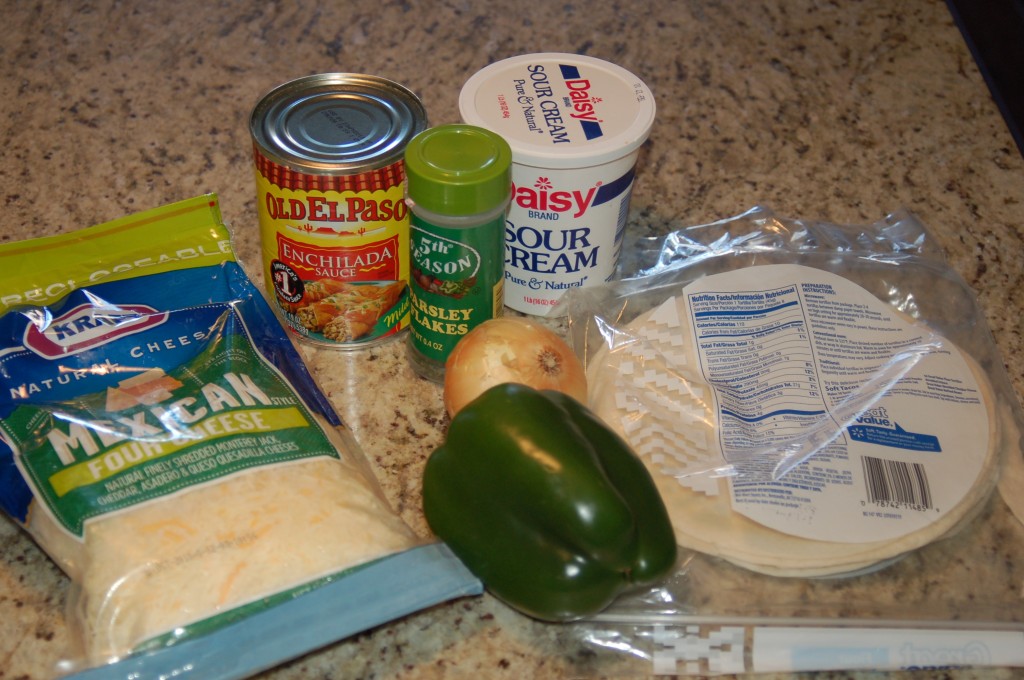 Ingredients:
3 cups Mexican cheese
2 Tbs. parsley
1/4 tsp. pepper
1 C Sour Cream
Chopped Bell Pepper & Onion
Approx. 5 Large tortillas
Large can of enchilada sauce
1-2 chicken breast, optinonal
Mix the sour cream, parsley, pepper, 2 1/2 cups cheese, bell pepper, onion, and chicken in a large bowl. (I LOVE my chopper for the pepper and onions.   I always make the whole pepper and onion then freeze the rest.)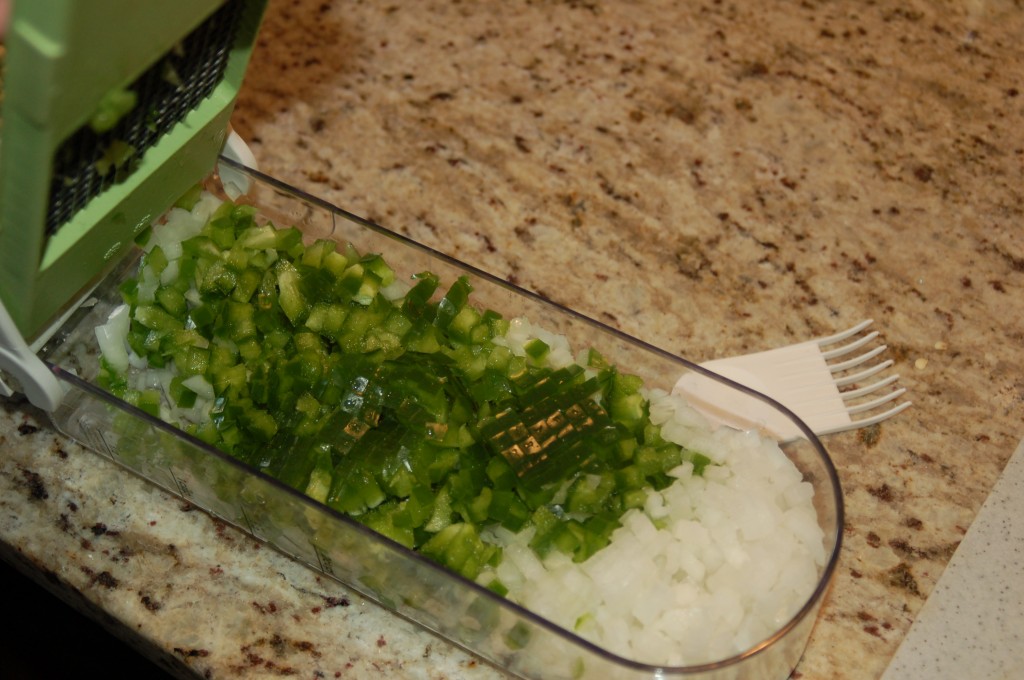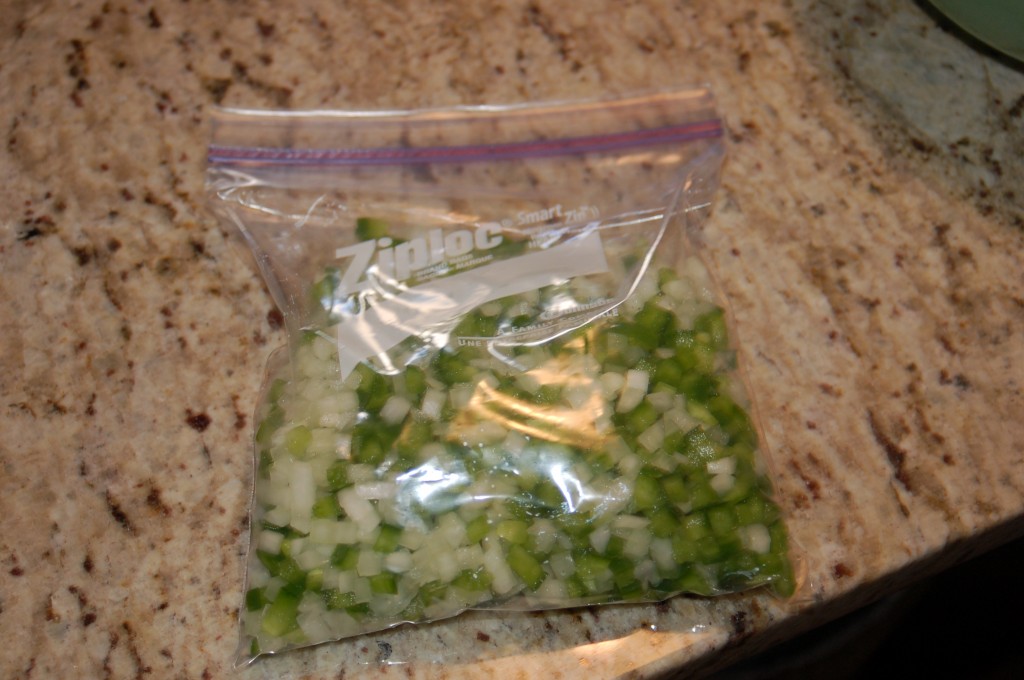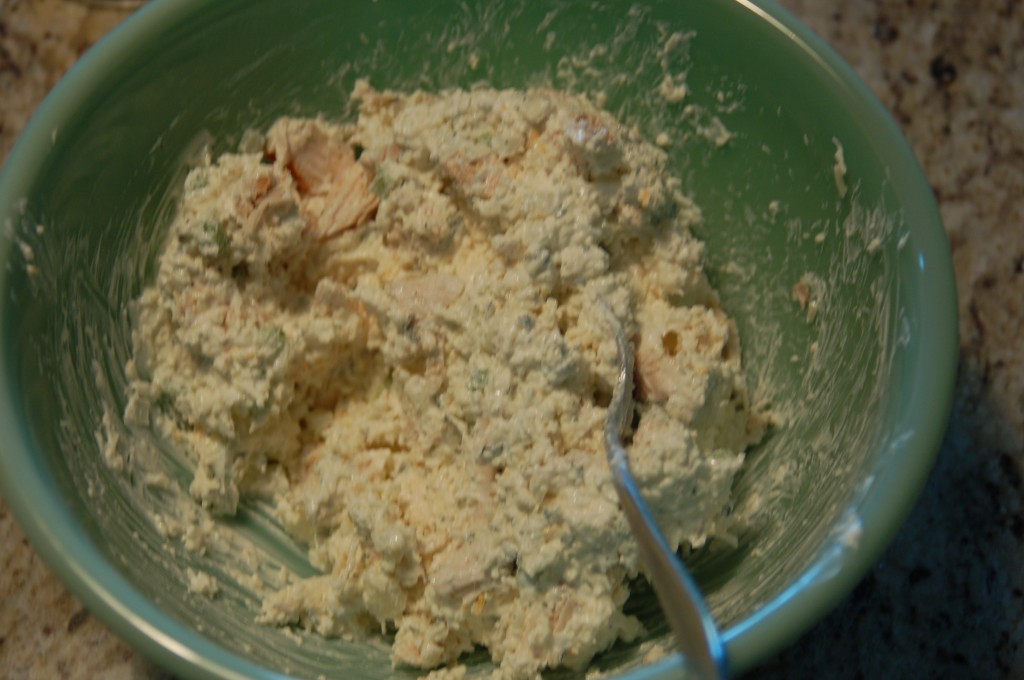 In a 9×13 pan pour enchilada sauce.  Take each tortilla and cover with the sauce, then add a small portion of the mixture and roll .  (I like to fold the top and bottom in first then roll, to keep the inside from oozing out.)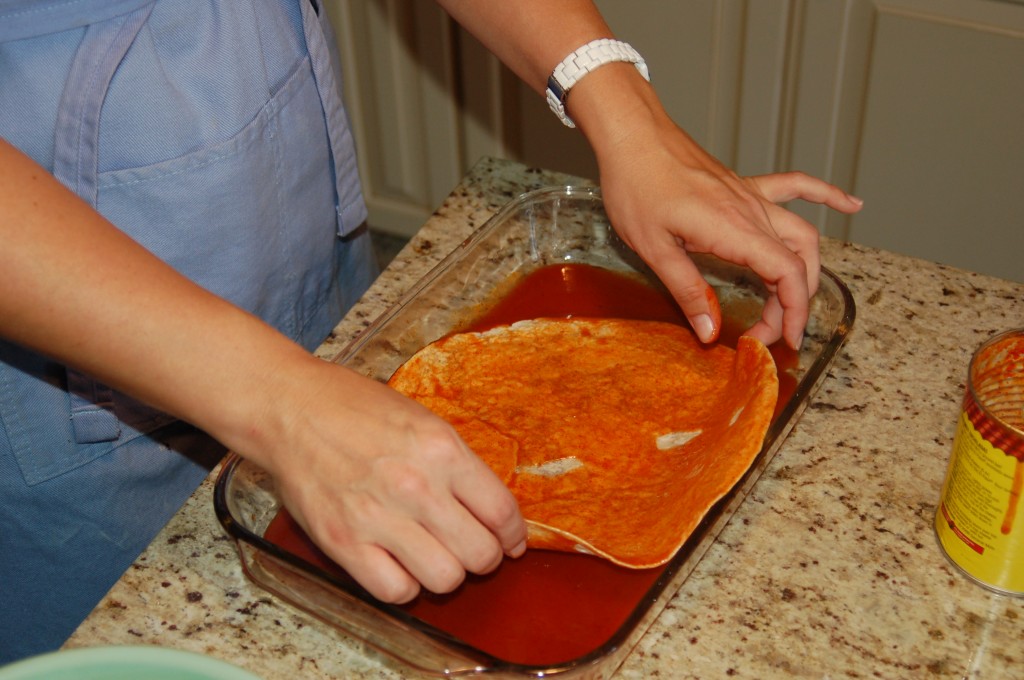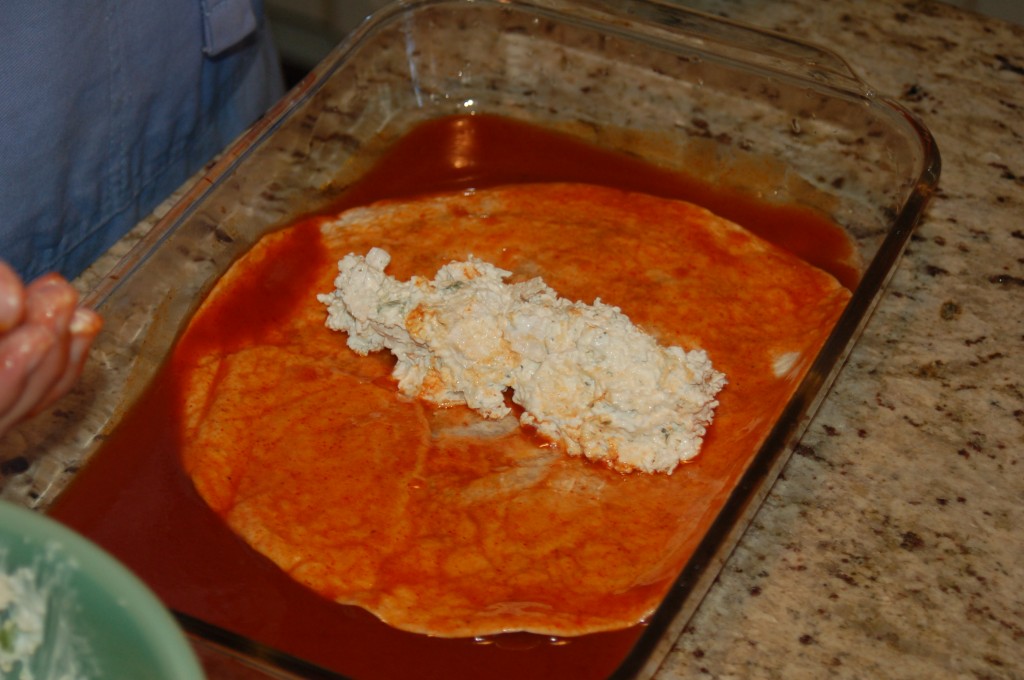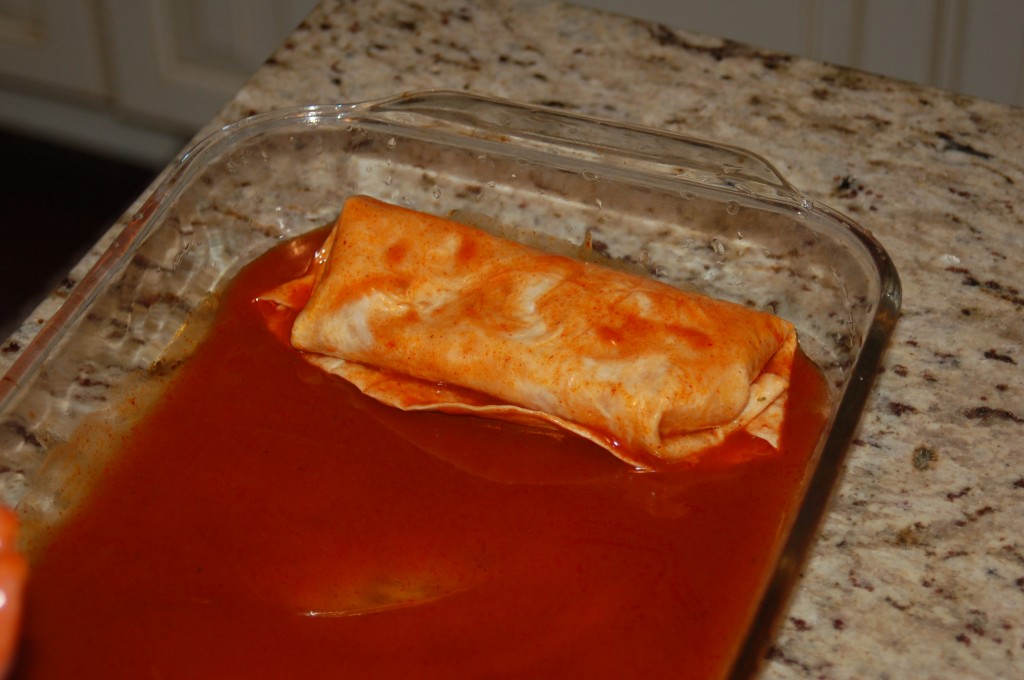 It normally makes about 5, but will depend on how full you make each enchilada.  Finally, top it with the remaining cheese and bake for about 20 min. at 350 degrees.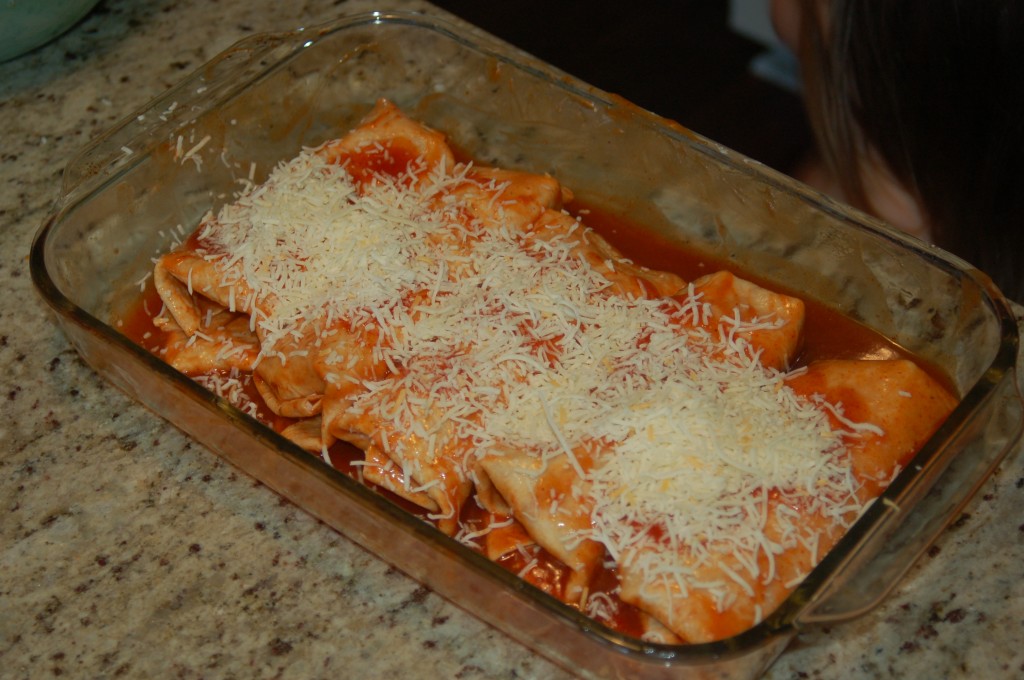 You could make this without the chicken or add your own ingredient.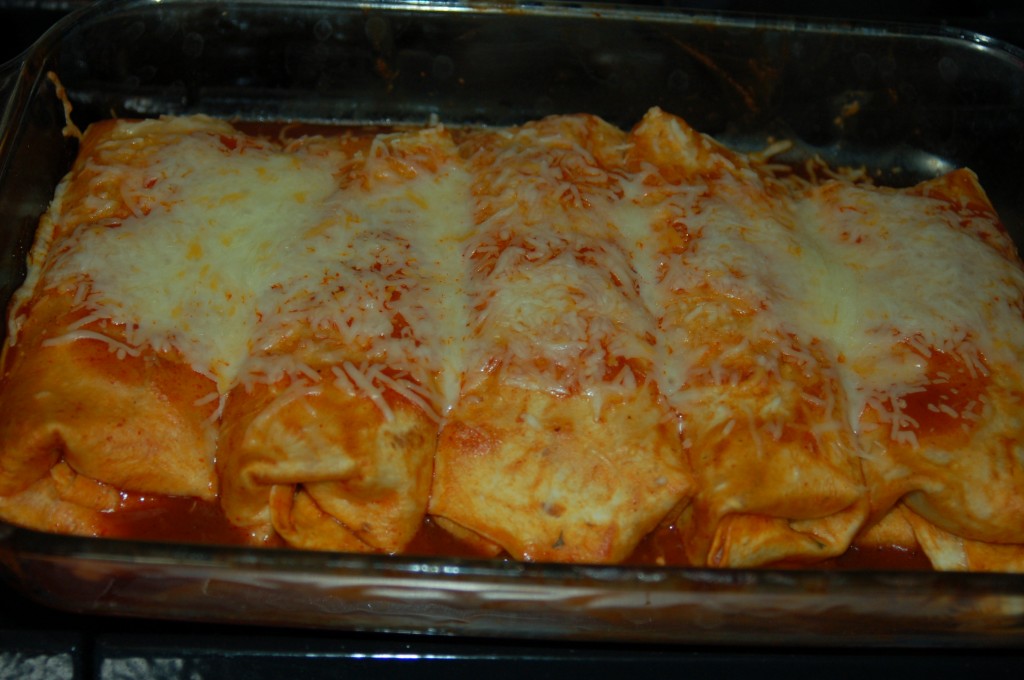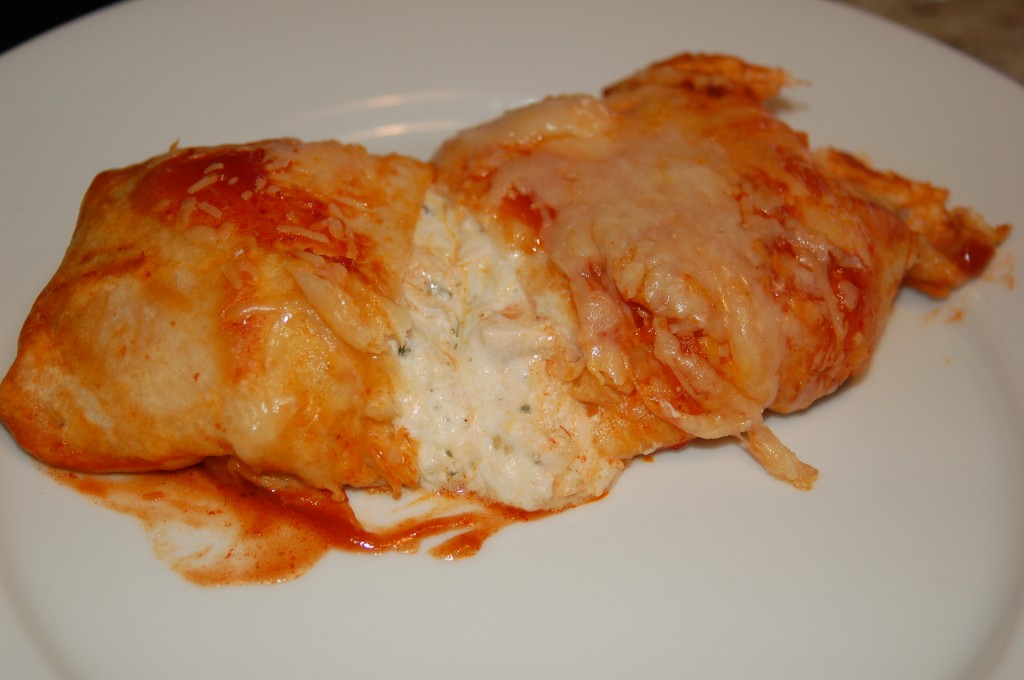 This recipe is good reheated…a great next day lunch!