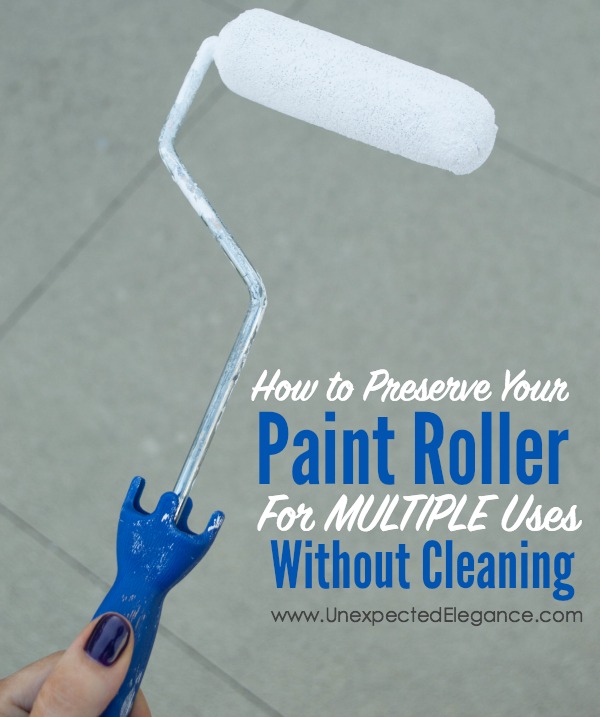 Have you ever started a large painting project and didn't finish in one day? Do you enjoy cleaning the roller in-between sessions (I sure don't)?   Well, I have a little secret.  I have been using the same paint roller for some projects (all using the same white paint) that I've been working on since October…that's over 5 months!!
It's a super simple trick and all you need is a plastic grocery sack.  Here's what I do…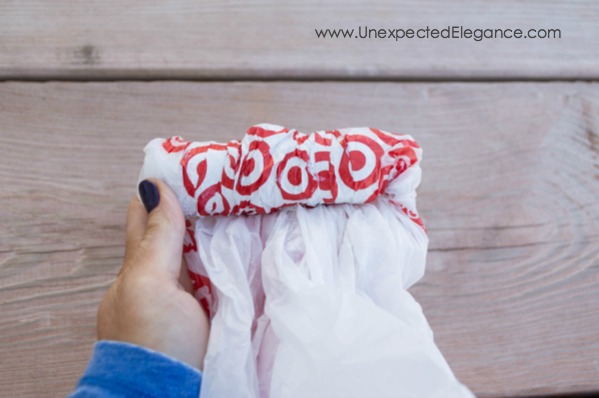 Put the roller in a plastic grocery sack, then "roll" up about half of the  bag.
Wrap the remaining plastic around the side, so that no air is getting in the bag.  (Check out the photo below.)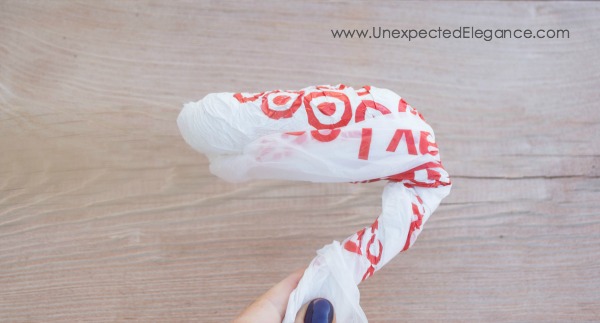 Then put it in the fridge until you need it again.  We have an extra fridge in our garage, so I can get away with leaving there for a while. 😉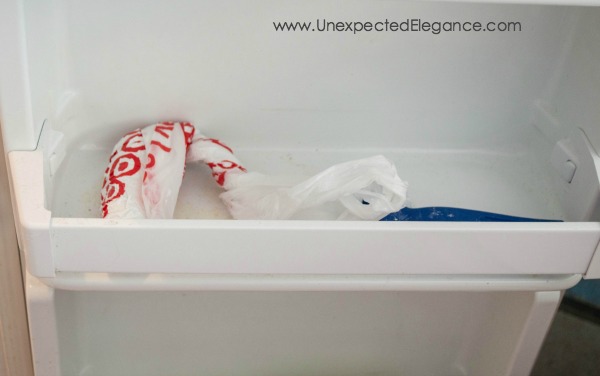 Here is the roller that I've been using for months….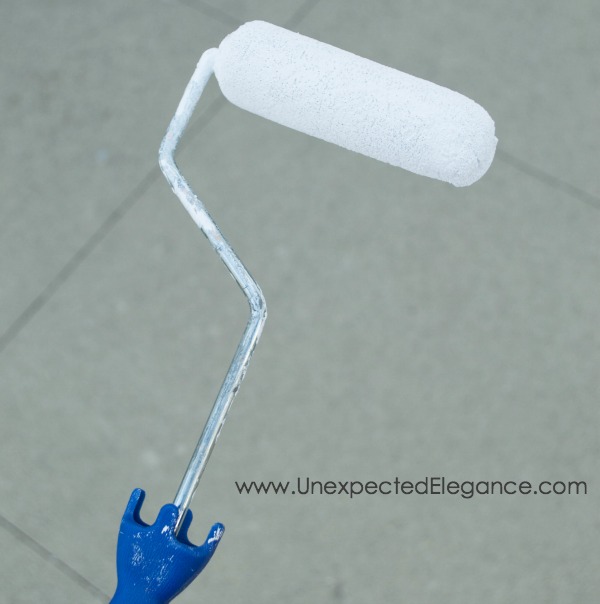 This is a great way to save money, if you don't like to clean your roller.  As long as you stick with the same paint color you can keep reusing it. 🙂
Do you have any great painting tips?