Some of you know that every year I participate in a fundraiser for Hands of Hope, an adoption and orphan care ministry.  Well, last night I got to have an amazing experience through this life-changing organization and few of the Indianapolis Colts players.  Two of the Colts players (Vontae Davis and LaRon Landry)  gave 53 foster children each a $200 shopping spree and I was a shopping buddy for two of those kids.  The task was exhausting to say the least…have you ever been with a 5 and 7 year old and told them they can buy ANYTHING they want!?  IT WAS AWESOME!!
I left last night  feeling spent… emotional and physically (and cried most of the way home).  This was such a special night, not only for those cute kids, but for me.
Today's post was supposed to be about the HOPE letters that I made for my living room.   When I got up this morning, I thought I would scrap it because it seemed so silly to post about something so trivial.  Then I realized how fitting the word was!  (It's amazing how GOD works!!)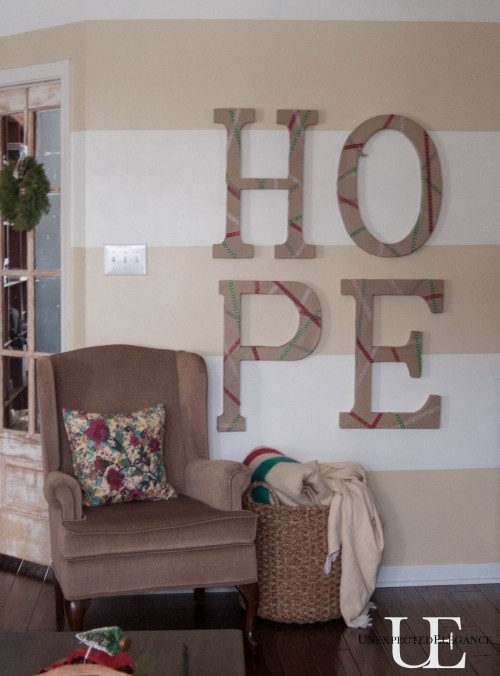 Last night I was able to see GOD's HOPE for this world played out.  Hope that 53 children desperately need.
I am so thankful for opportunities like these.  Giving back is TRULY a blessing!
"Whoever receives one such child in My name receives Me." – Matthew 18:5
Click HERE to see the news report from last night.