This post brought to you by FrogTape provided by ShurTech Brands, LLC. All opinions are 100% mine.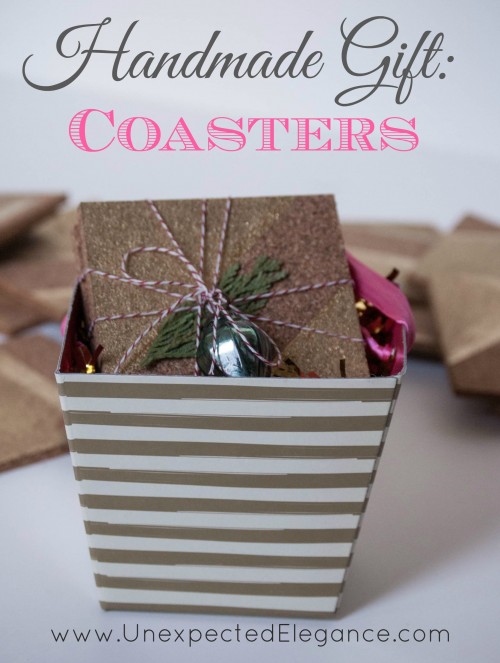 There is still time to make some last minute gifts for your friends and family!!  So today I'll share with you how to make a quick set of cork coasters.
You all know how much I love FrogTape® and now they have a new product for textured surfaces!   (This stuff is like magic!!)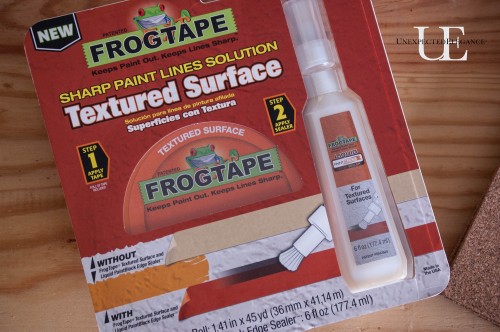 So for this project you will need:  (1) 12×12 cork tile, razor knife, ruler, can of spray paint, and FrogTape Textured Surface
1.  Tape out a random pattern, then go over the tape with a damp cloth.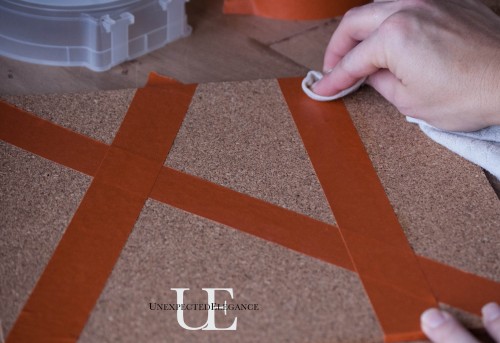 2.  Use the provided paste to go over the edges of the tape.  Wait 15 minutes before going to the next step.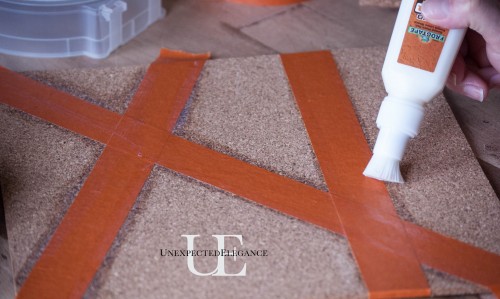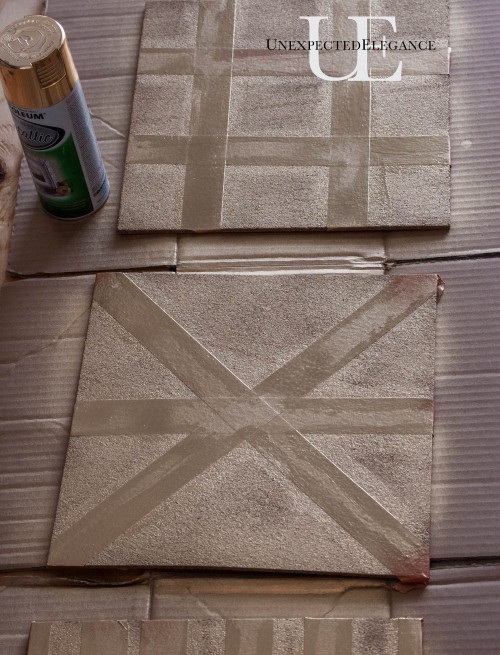 3.  Spray paint over the exposed cork.
4.  Using your ruler and razor, cut the tile into 4″x4″ pieces.  Make sure the razor blade is new and very sharp, so this step will be easy!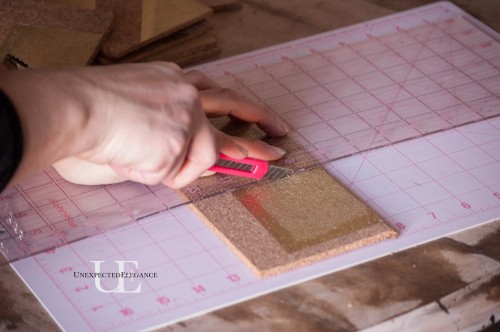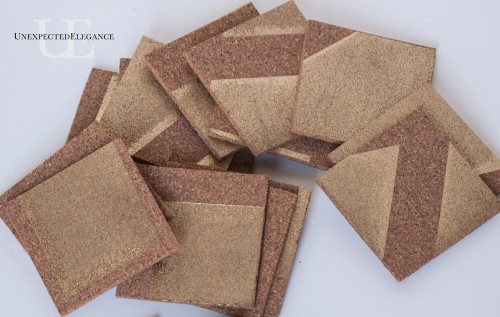 This project takes a little longer because of drying times, but the time you actually spend on it is around 20 minutes.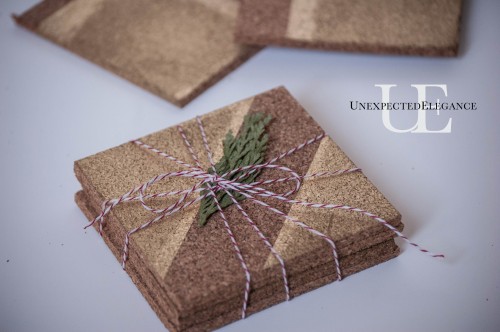 Add some twine and a simple decoration and you are ready to give your thoughtful, handmade gift! 🙂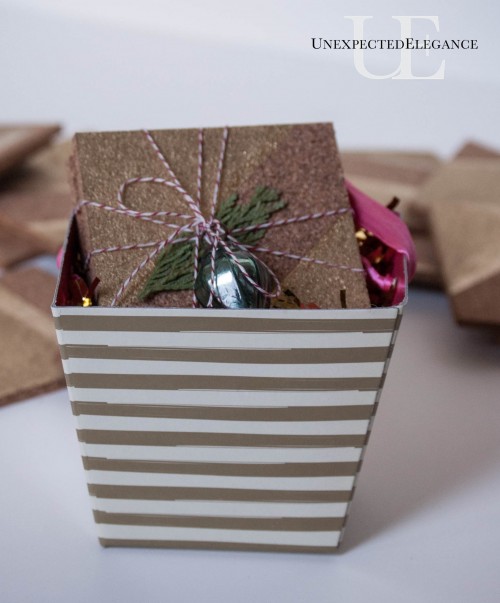 There are so many different kinds of projects that you can use FrogTape®.  They have a variety of tapes from a delicate surface tape  to different design patterns.
(My ceilings have a funky texture, so I'm thinking there might be a fun project in my near future! 😉 )
To keep up with all the innovative products, be sure to follow @FrogTape on Twitter.
AND we would LOVE to see some of your projects using the new textured surface tape!  Use #TexturedSurfaces on Pinterest so we can all see what you've made.
For more of my projects using this amazing tape, click on the pictures below.