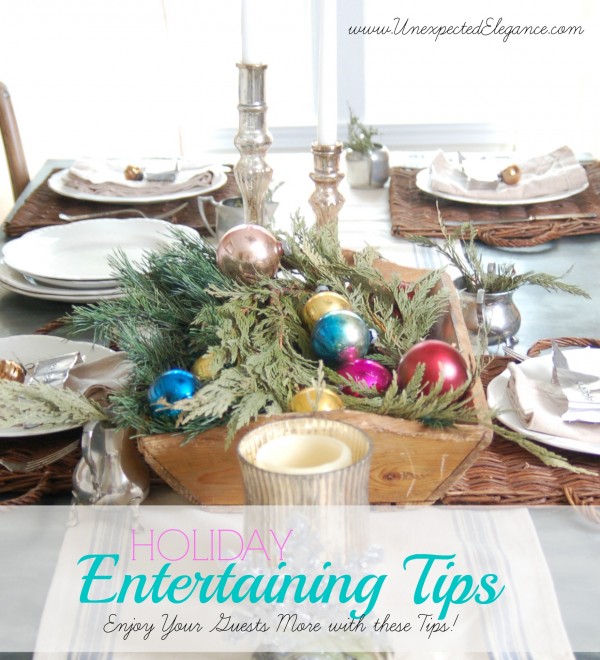 It's important to plan ahead and get as much accomplished before the day of the party.  Take the stress out  by not having to do everything in a few hours. This includes re-arranging furniture, collecting dishes and making anything you can beforehand.  Here are a few things I like to do to, when preparing for an event.  Hopefully you will be able to use some of them and take some of the stress out your event!  I will focus on an appetizer style party.
Keep it Flowing!
I like to set up different food and drink stations throughout my house.  I keep the living room open with lots of seating, and spread out tables in other rooms…appetizer table, dessert table and drink station.  Spreading everything out will help with flow and ward off "traffic jams!"
Add Dimension
When thinking about setting out a buffet of food, consider how you are going to add dimension.  Stack cake stands and add items under plates to raise dishes to different heights.  Think outside the box!  Your tablescape can set the mood of the party.
Keep Food/Drinks at the RIGHT Temp
HOT:  Using chaffing dishes and hot plates will help keep food warm, but another option is to use stones.  Just heat the stones in the oven and place them in a slightly larger dish under the food.  You can find bags of stones at craft stores in the floral section.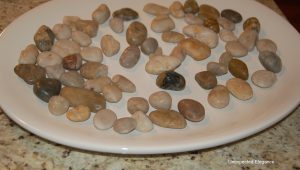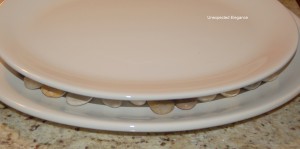 Cold:  Food can be kept cold using the same technique.  You can either use ice or decorative stones.  To keep drinks cold, I like to use fruit or cranberries.  Skew each piece beforehand and put them in the freezer.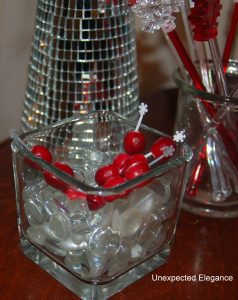 Fun Accents
Ice Cubes:  Little things will provide a festive atmosphere.  Such as, making custom ice cubes to suit your drink selections.  And making a drink menu with recipes, will allow guest to make their own beverages.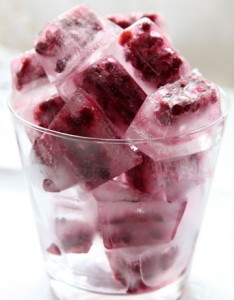 Displays:  Don't forget about decor.  Add cranberries to containers and fill with greenery or flowers for extra pops of color.  I like red cranberries with white flowers, such as roses.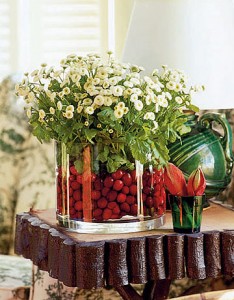 PLAN AHEAD…it's always the best way!  😉  What are some things you do to make your parties run smoothly?
(Photo Source:  CountryLiving.com)
Previous Holiday Entertaining Ideas: