This was a spur of the moment series, so I hope you are all enjoying it.  It's always nice to send your guests home with something small to remember the event, so today the focus is personalized gifts/favors.
1.  Cookies/ Baked Goods
This is probably the easiest.  You could set-up a dessert table with take away boxes and guests can prepare their own boxes with their favorites.  There are a lot of really cute options at craft and grocery stores.  Another option is to make pre-packaged bags.  I always have brown gift bags on hand.  To add a little "something," cut slits in front and back of the bag and tie a ribbon through it.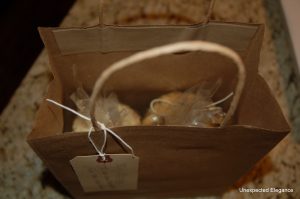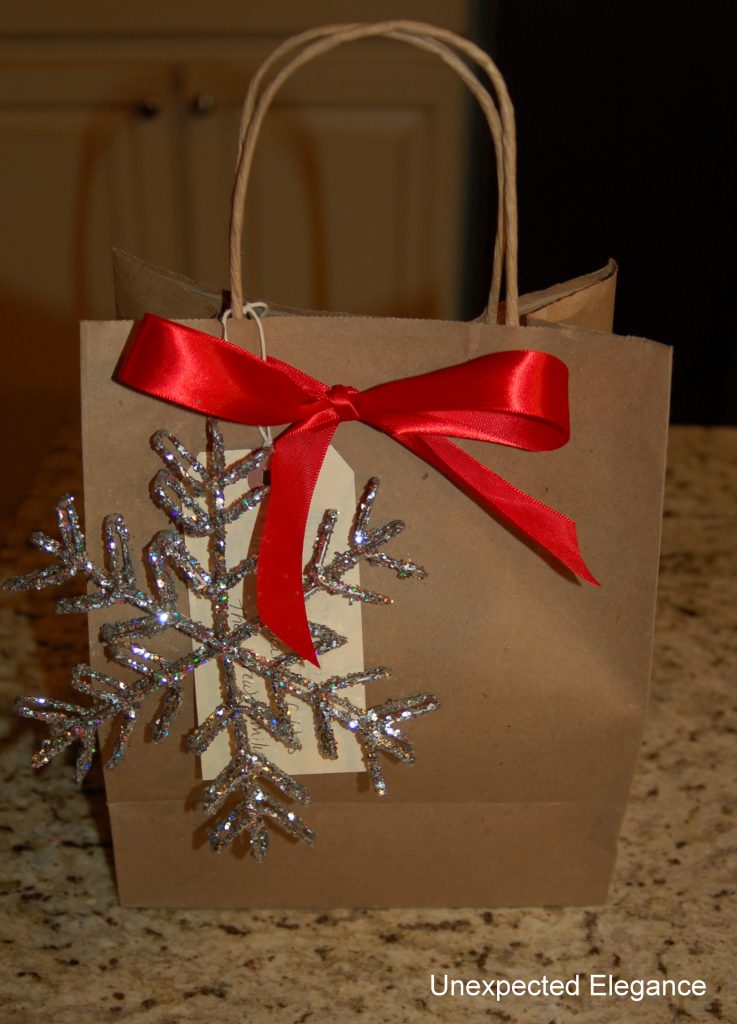 (This was actually the bag we took to our local firefighters today.  They make great gifts for friends or neighbors, too!)
2.  Homemade jellies, jams or relishes
Every summer I plan ahead for the holidays.  I make tons of extra jams and pepper relish.  It has actually become expected by some of my friends!  😉
The sweet red pepper relish goes well over cream cheese with crackers! Very YUMMY!  Just tie a ribbon and add a hang tag.  You could display them by your front door on a small table for your guest to take on their way out the door.

3.  Ornaments
Homemade or personalized ornaments are always a hit.  There are so many tutorials that show you how to make paper ornaments, but you could also use a bought ornament and add your own touch.  Here is the tutorial for the pinwheel ornament.



4.Personalized Candy Bars
A friend of mine makes her own wrappers and covers large chocolate bars every year.  These are so cute and add a personal touch to a holiday party.  You can make your own and just cut to fit the bar or order them online.  Here is her website to find them.

5.  Mug with Hot Cocoa
Where can you find so many great gift ideas?…Martha Stewart Living!  In the recent issue, there are so many great ideas for packaging all the goodies of the season.  Check out this link for lots of labels and gift tags and here for a homemade cocoa mix.
Homemade and personal gifts let the ones you love know you were thinking about them!
Previous Holiday Entertaining Ideas: