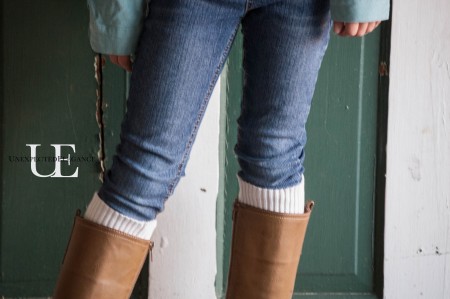 So it's getting to be that time of year of again…gift giving and boot wearing!  Why not combine the two and give a pair of boot socks as a gift this year!?  I have come up with a few different versions and the best part is they only take a few minutes to make…awesome, right!  (No sewing required.)
First thing you need is some old sweaters.  I also used some long sleeved blouses  made with a stretchy fabric and a crocheted looking one.  I found all of my sweaters/blouses at the thrift store in the clearance section for around $1 each and just washed them on HOT.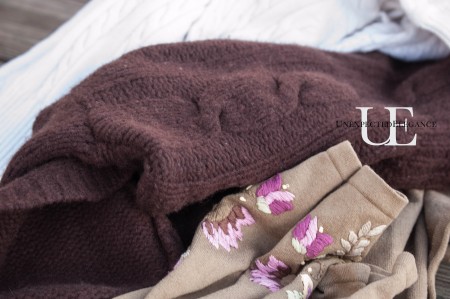 To make the basic boot sock (or more like a leg warmer), just cut off each arm of the sweater.  The length will all depend of the height of the person you are marking the socks for.  If the ends that you cut look like they will fray, just get a bottle of Fray Check from the craft store (with the sewing supplies) to dab on the ends.  This will keep them from coming unraveled.
Here are the three versions I came up with:
1.  Plain cable-knit sweater:  Easy peasy and works great for kids and adults.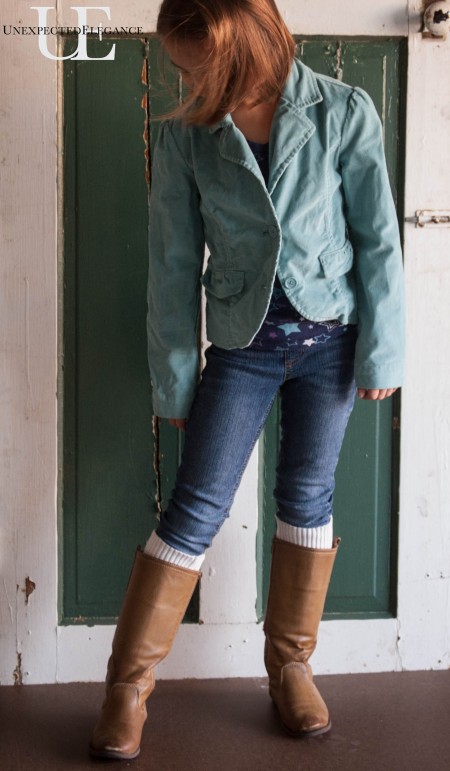 2.  Decorative Sleeves:  The ugliest sweater might have some really great detail on the sleeve.  Think outside the box!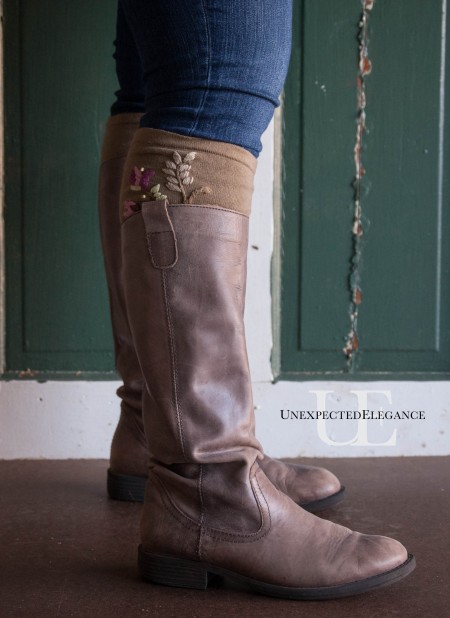 3. Adding Embellishments:  Use scrap booking embellishments to add some interest to the tops of your boot socks!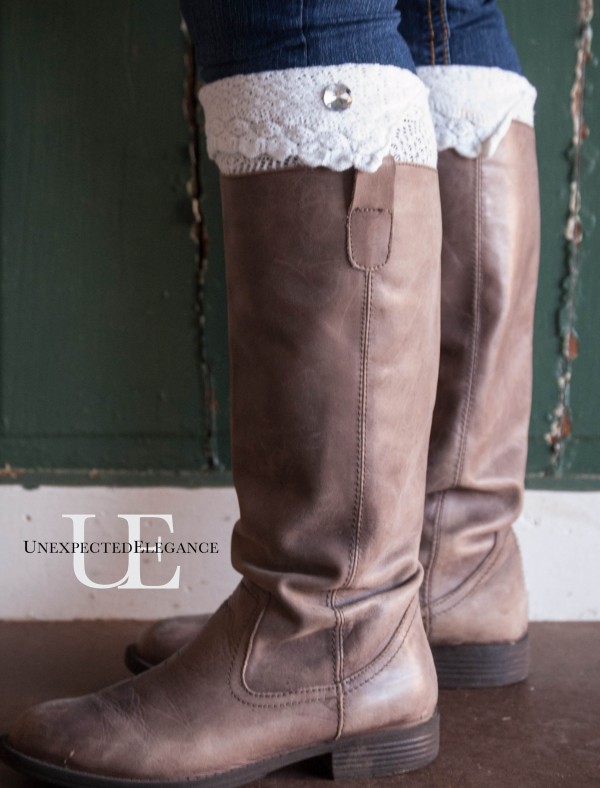 They are brads that you can just poke through the tops of the socks and they come in a variety of designs and colors.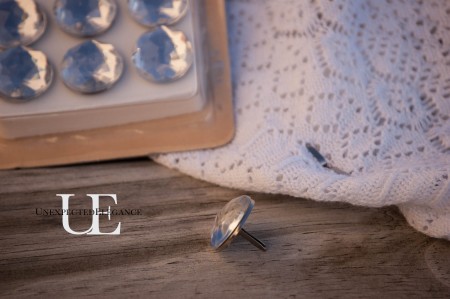 You can find them in most craft stores with the scrap booking supplies.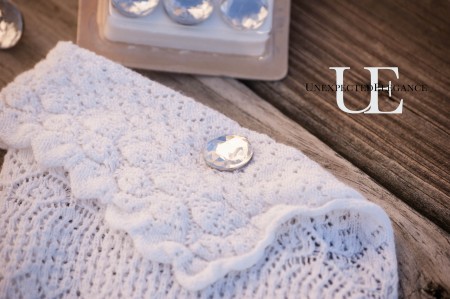 Cute boot socks can cost anywhere from $10-$30 but I think these are just as cute!  What do you think?  Will you be giving any as gifts this year?
~Angela