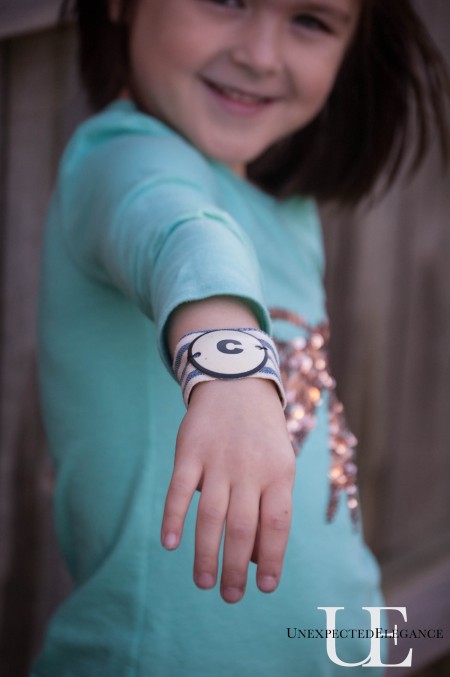 My girls are 5 and 7 yrs. old and they have tiny wrists! 🙂  A couple of months ago I was shopping a clearance bin and came across the striped napkin ring that you see below.  It was only a few cents so I bought it, in anticipation that I could do something with it. Wouldn't ya know it made a perfect cuff bracelet for my daughters!
So here's how I embellished it:  (This is just a guide, because the possibles are ENDLESS!)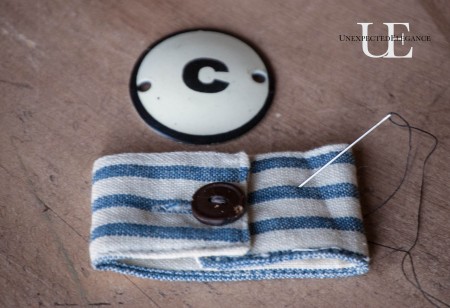 I got the enamel letter from The Paris Market on our trip to Savannah and stitched it in the center.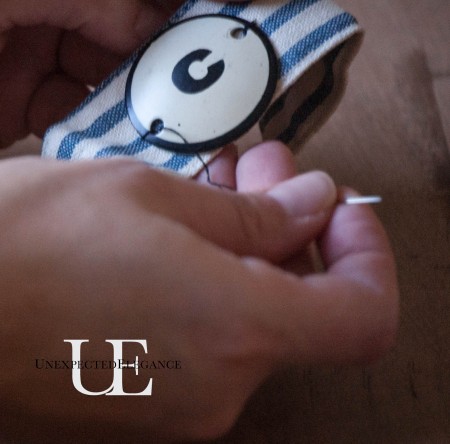 This craft only took about 5 minutes and is super cute.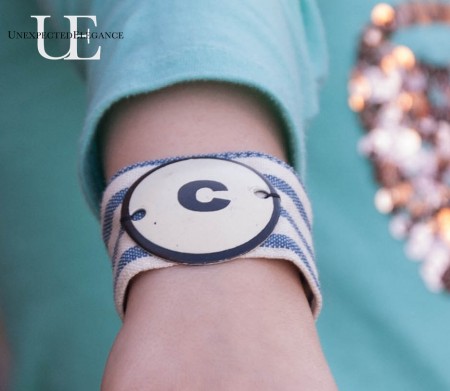 Be creative when looking for napkin rings.  There are some really cool metal rings that would work well too. (Just make sure they are adjustable.)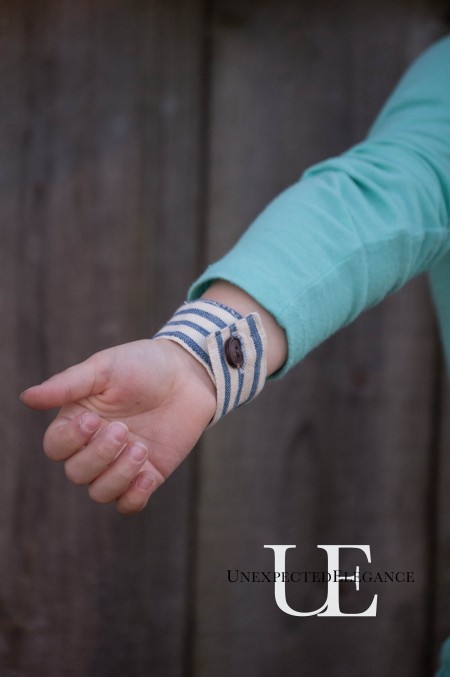 These bracelets would make a great, heartfelt gift for the little girl in you life!
~Angela