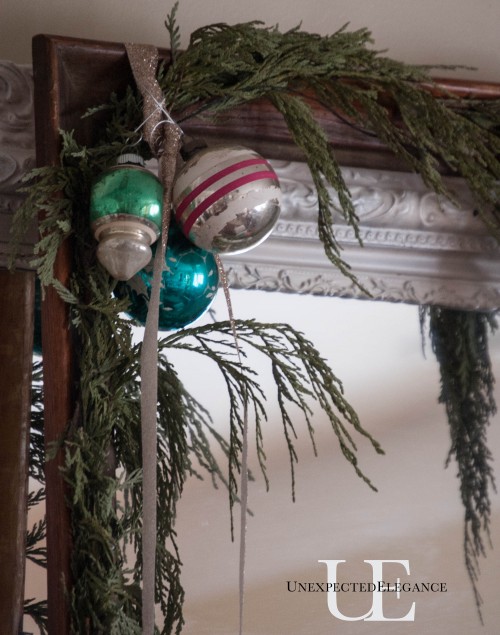 Just a quick and very EASY tutorial today!  I'll show you how I made my greenery frame…although I'm not sure if it needs a tutorial! 😉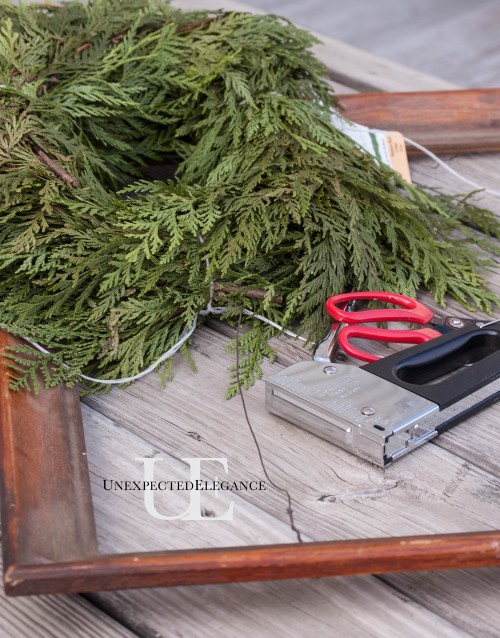 Supplies: greenery (preferably a pre-made garland), stapler, old wooden frame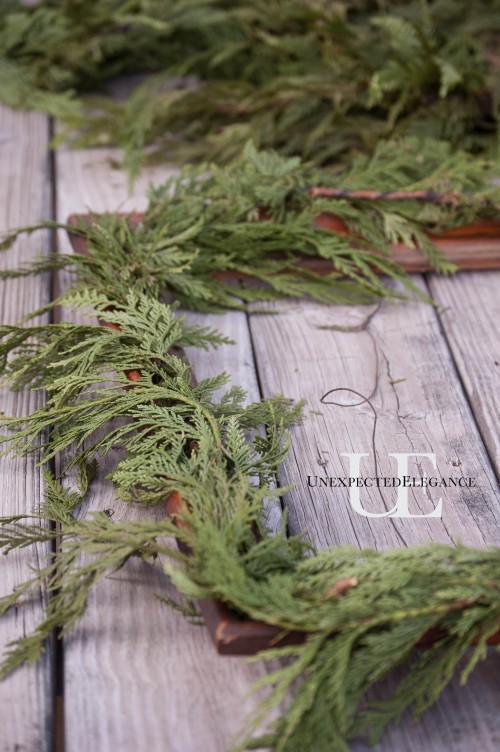 Layout the garland around the frame and trim off the excess.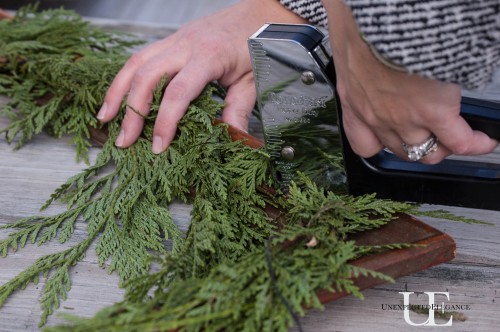 Staple the garland around the frame.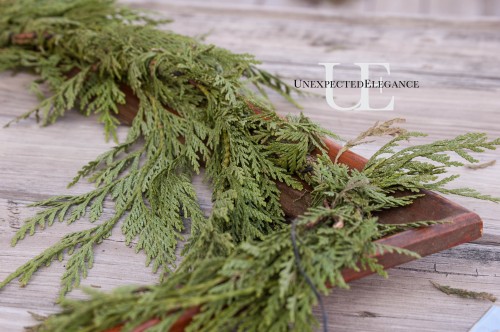 The trickiest part is going around the corners, but nothing about this project is hard!   Try to hide the staples as you go…and you're done.  (If you wanted it fuller, just go around it one time.)
I added a piece of ribbon and hung a few vintage ornaments to add some interest.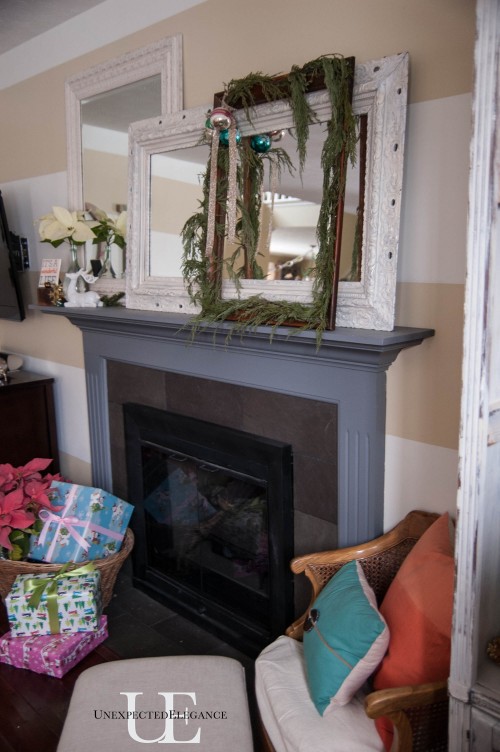 Next week I'll share the details about some of the other decorations I made for my house for the holidays.  I hope you all have a wonderful weekend!!!
~Angela