If you haven't already entered to win the $50 Pottery Barn gift card, you only have one more day!! Go  here and sign-up TODAY!! You have three chances to win, so take advantage.  The entries will close at NOON TOMORROW!  Good luck everyone.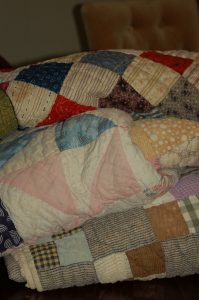 I also have some new items to add my to my Etsy shop!  I am hoping to get them up by the end of the weekend.  I found some great old quilts, lots of pressed tin, some old croquet mallets and so much more.
Today we are on our way to airport to pick-up my mom and Memaw (southern for grandma 🙂 ).  This will be my Memaw's first trip to Indy and we are really excited!
I hope you all have a wonderful weekend and I will see you back here tomorrow!
~Angela