Summer is here and fresh produce is at all the farmers markets!  I love this time of year.  We eat way more fruits and veggies, and I make jellies and jams to last us until next year.  So I thought it was only appropriate to kick off summer with a fresh pasta sauce (since that's what my family eats almost daily!).
Herbed Pomodoro Fresh Pasta Sauce
Ingredients
16 oz. Conchiglie pasta or any you have on hand
4 Tomatoes, sliced
1 Cup tomato paste
1 Tbsp olive oil
1 Garlic clove minced
½ Onion, chopped
3 tsps Italian seasoning mix
2 tsps sugar
2 tsps chopped parsley
Parmesan cheese to taste
Salt to taste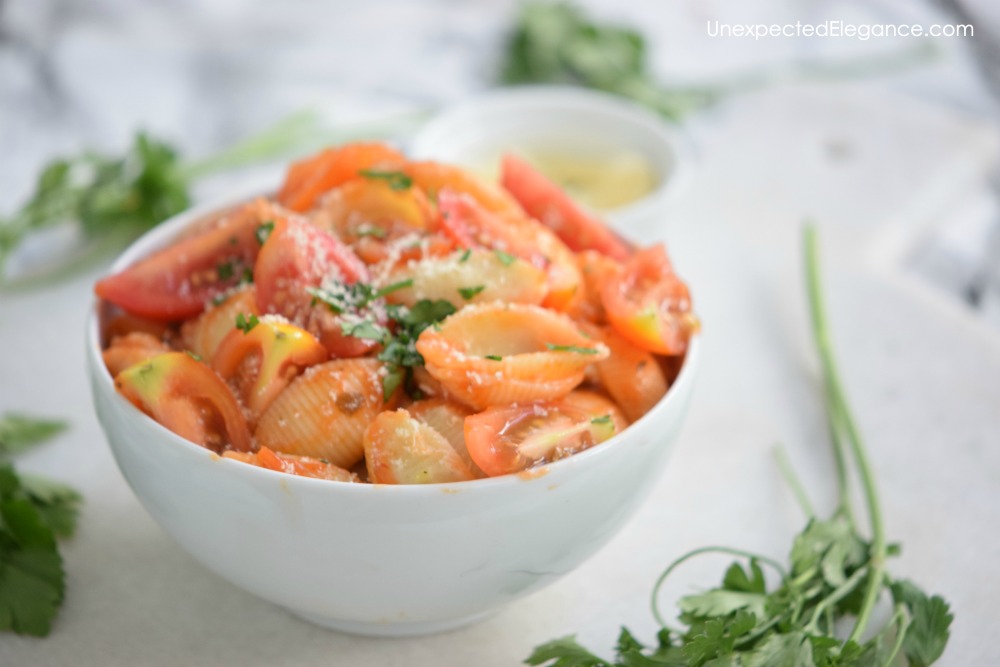 Directions
Cook the pasta in boiling salted water following package directions. Then drain.
In a blender mix 2 tomatoes, olive oil, garlic, onion, seasoning mix, and basil.
Transfer the sauce to a saucepan over medium heat, add the sugar, and cook for 15 minutes while stirring occasionally.
Spread the sauce over the pasta and mix.
Serve in bowls with the remaining tomatoes.
Add the parmesan cheese and parsley.
Enjoy.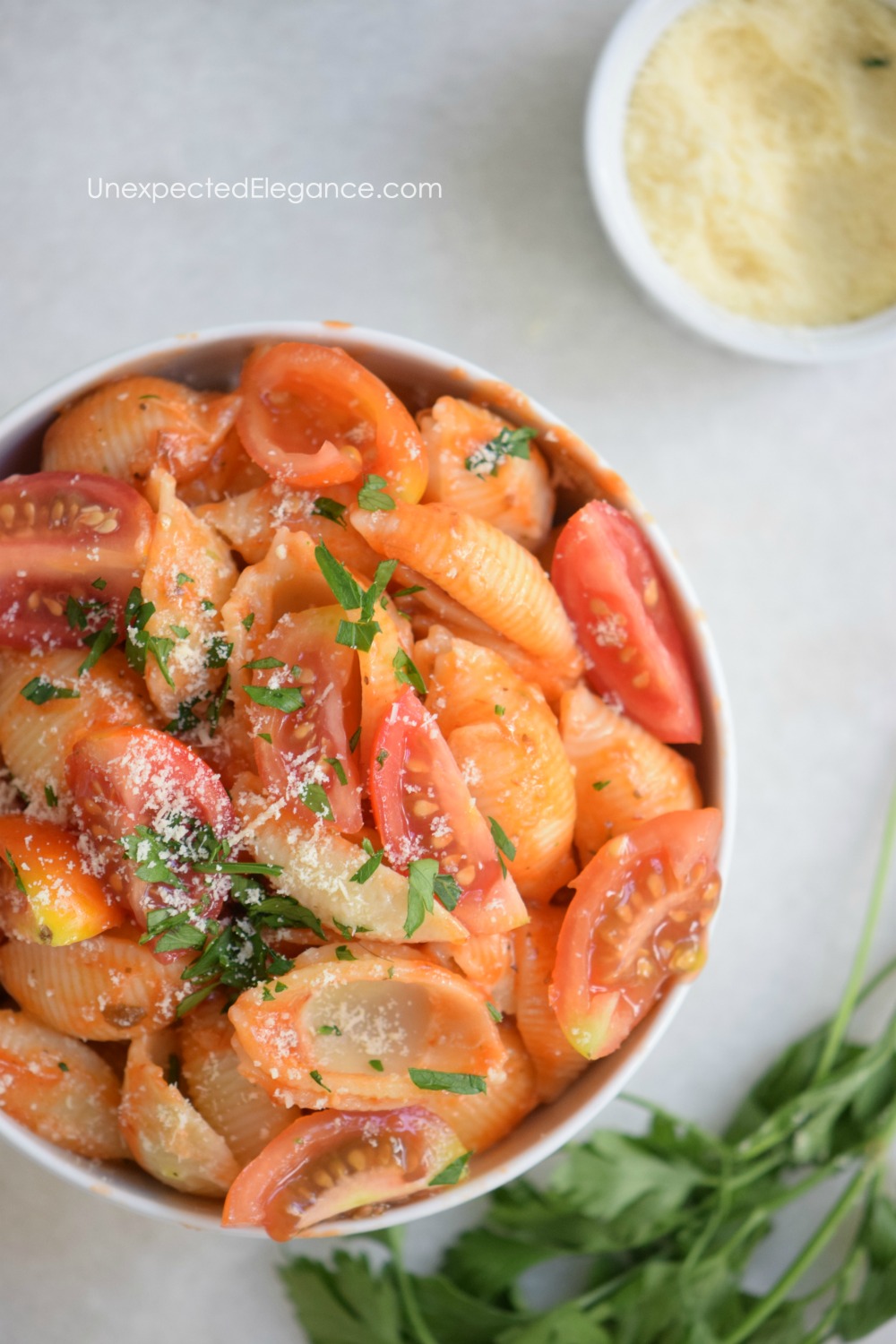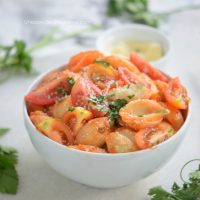 Herbed Pomodoro Fresh Sauce
Ingredients
16

oz.

Conchiglie pasta or any you have on hand

4

Tomatoes

sliced

1

Cup

tomato paste

1

Tbsp

olive oil

1

Garlic clove minced

½

Onion

chopped

3

tsps

Italian seasoning mix

2

tsps

sugar

2

tsps

chopped parsley

Parmesan cheese to taste

Salt to taste
Instructions
Cook the pasta in boiling salted water following package directions. Then drain.

In a blender mix 2 tomatoes, olive oil, garlic, onion, seasoning mix, and basil.

Transfer the sauce to a saucepan over medium heat, add the sugar, and cook for 15 minutes while stirring occasionally.

Spread the sauce over the pasta and mix.

Serve in bowls with the remaining tomatoes.

Add the parmesan cheese and parsley.

Enjoy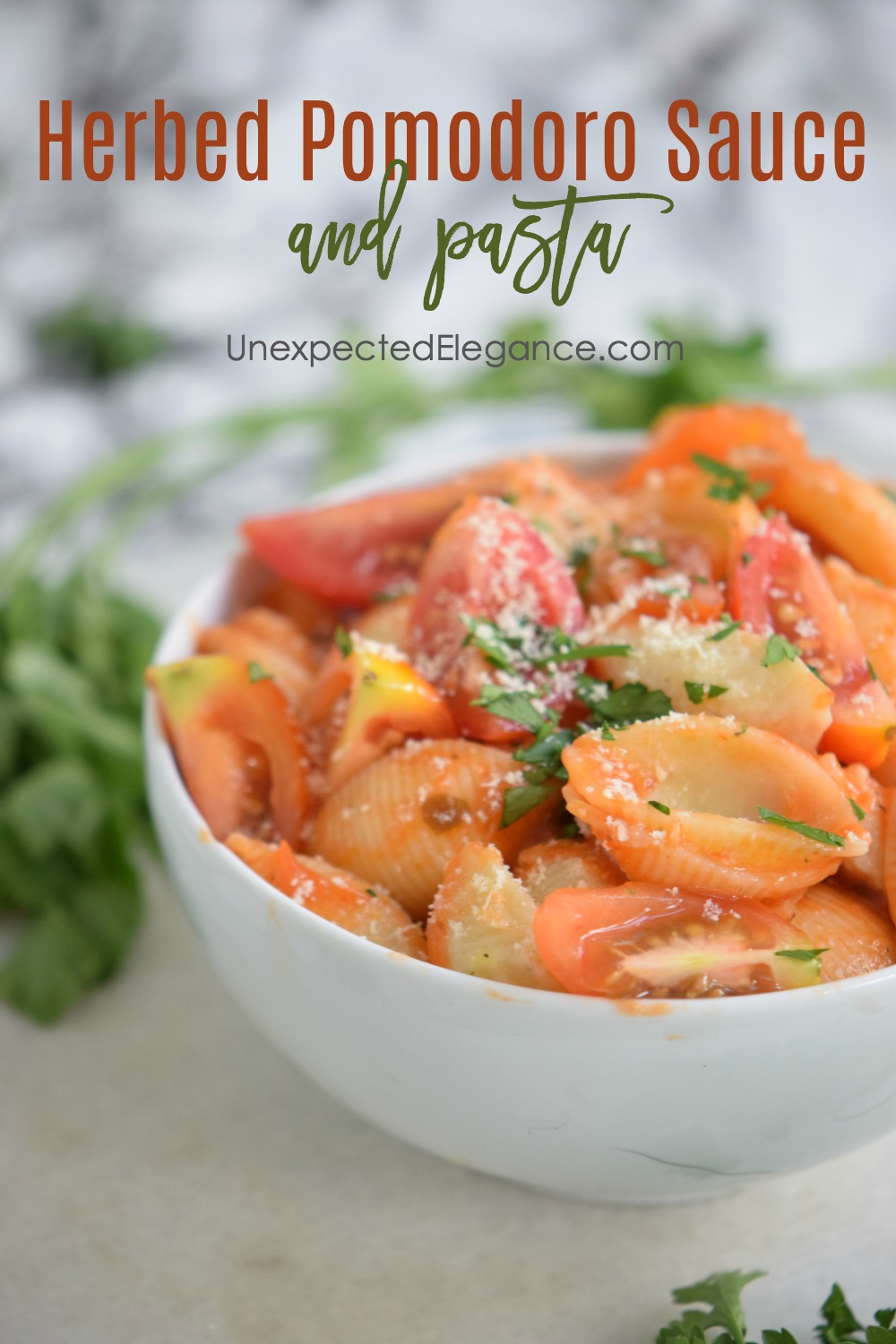 For more summer recipes, check out these:  Honey Ice Cream & Coconut Lemon Spritzer