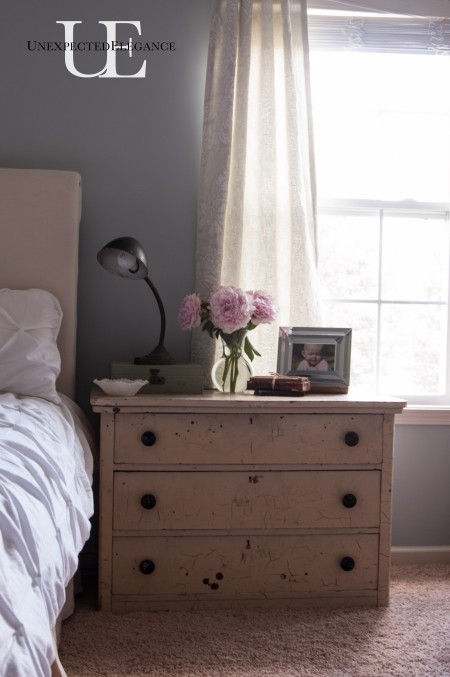 Well, it doesn't look like I will be slowing down any time soon! Last weekend I had The Vintage Farmhouse Spring Market and in two weeks I will be at Restyled's Barn Sale.  No rest for the weary, I guess.  So on Tuesday my treasuring began… I don't have long to "restock!"
In my attempt to find some furniture pieces to bring, I found something for myself. 😉 Â I needed a bedside dresser for my side of the bed and found one with the right shape and almost perfect size.
It needs a little TLC, but I like the old paint and worn appearance.
What ya think!?!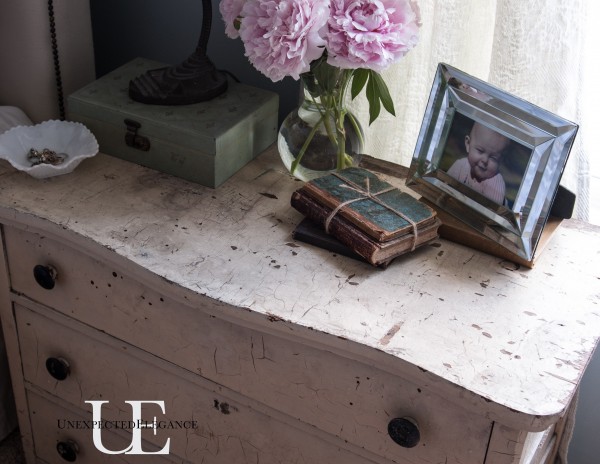 I also wanted to add one more mirror to my wall.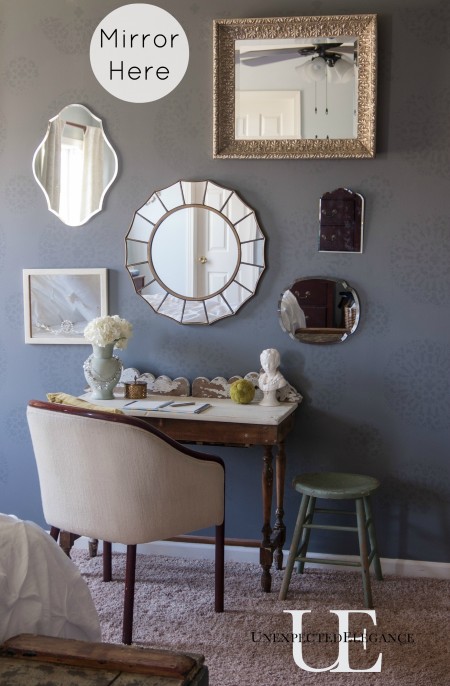 I was at Hobby Lobby last week and found the perfect mirror! Â Ironically enough it is also today's Find IT For Less. Â Here's the inspiration piece from Antho:
Anthropologie Simple Hoop Mirror – $198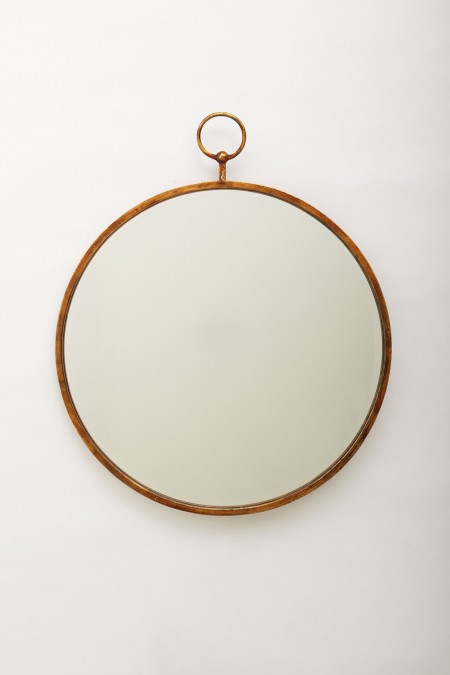 And here's my new mirror!
Hobby Lobby Hoop Mirror – $34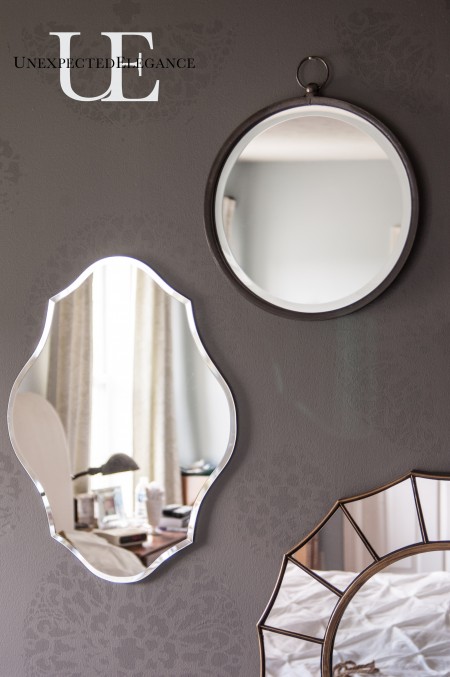 It was on sale for half off, too. Â So I ended up getting it for less than $20…that's about a 90% discount!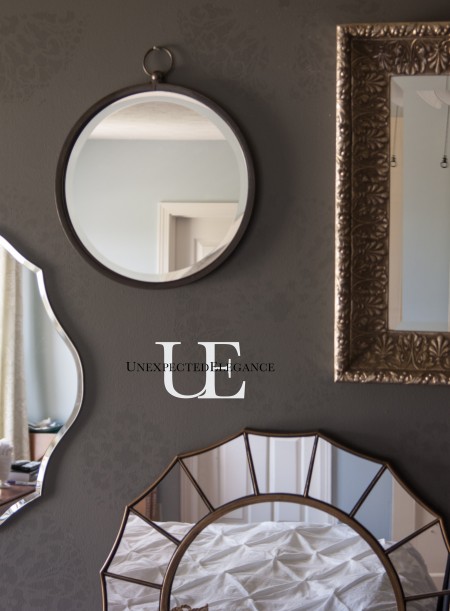 Yay! Â Now at least one wall of my bedroom is complete. Â I still have a LOT of painting to do and another extra long dresser to find.
Wish me luck!
~Angela