Well, it's officially the start of fall and you know what that means…ONE ROOM CHALLENGE time! I bet you thought I was going to say pumpkin spice or changing leaves!!
For this challenge, I've decided to tackle the most neglected room in our house, the guest bedroom. We have family stay with us so often that it's difficult to find time to work on this space, but I'm determined to get it done before the next wave of guests. (My mother-in-law is actually here until the beginning of next week, so I won't be officially starting until next Monday.)
Here's my inspiration…
And here's sort-of what it looks like now…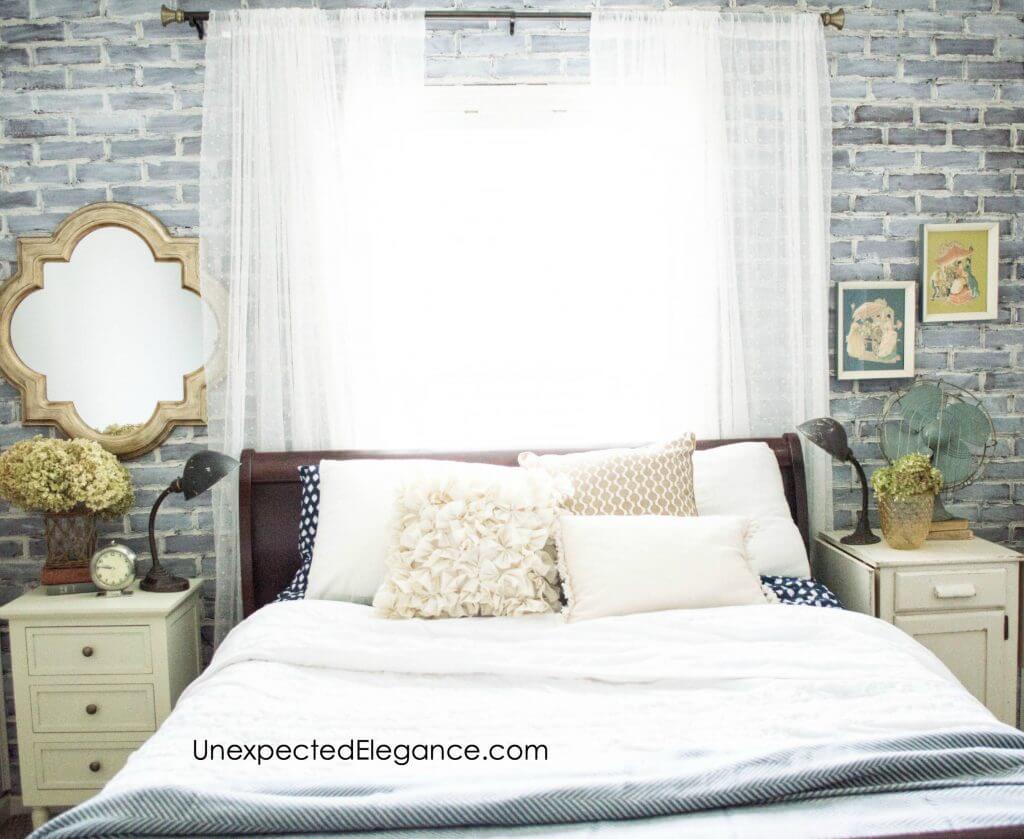 The photo above was taken over 4 years ago, but not much has changed.
The plan is to remove the faux brick wall and add some picture moulding to the walls. Something like the photo below. (I can.not.wait to take it down the brick paneling!!)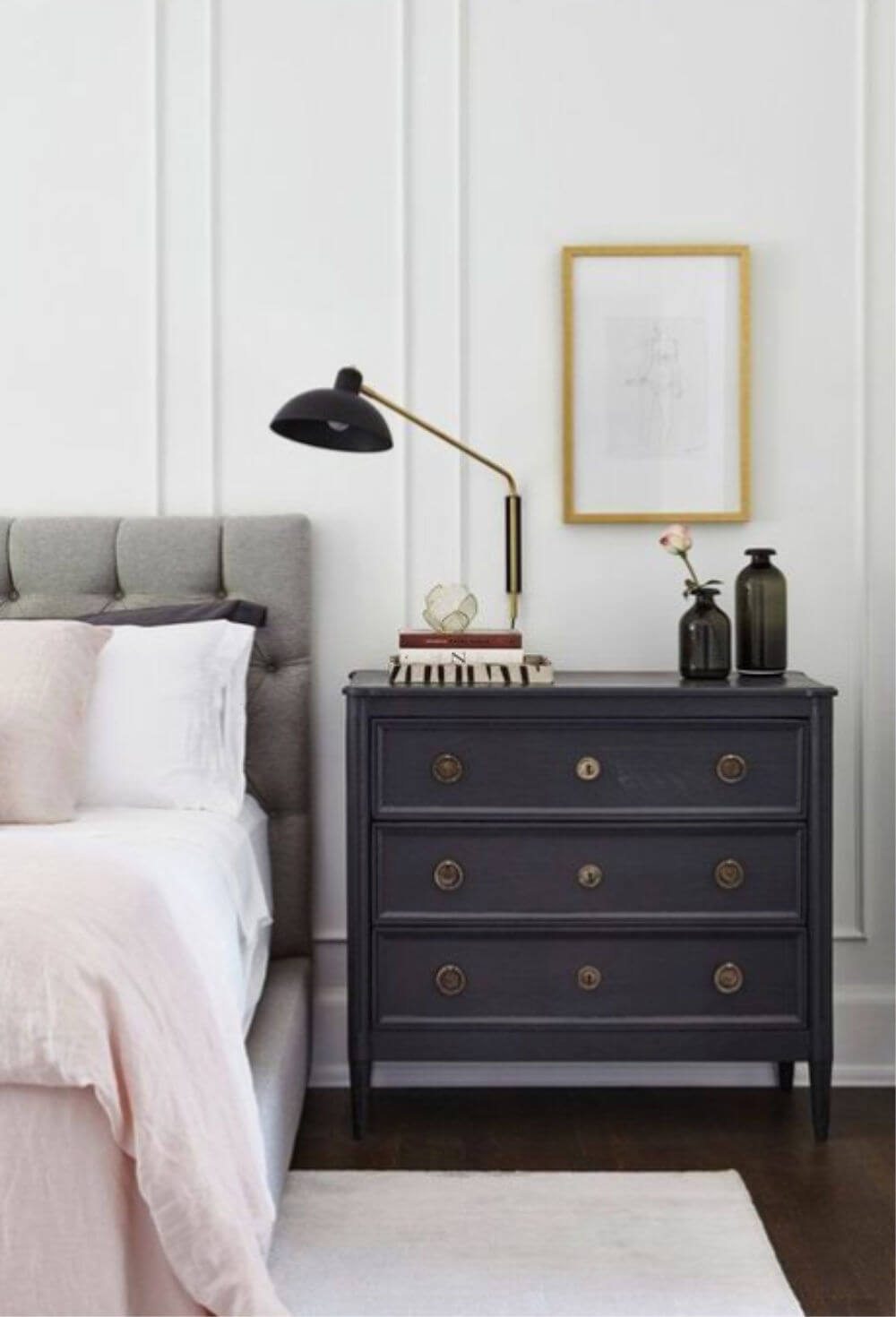 The design plan is similar to the above photo. The list of to-dos isn't near as long as my last ORC (kitchen makeover), but there's still a lot I need to accomplish in a short period of time.
Here's the list of what I need to make happen in the next 5 weeks:
Takedown old wall treatment and install new
Find side tables
Make a decision on bedding
Build the base of the new bed
Install lighting
Here's the list of things I'd LIKE to accomplish if I have the time:
Add ceiling treatment
Create storage in the closet and add wallpaper
This room is the smallest bedroom in our house, so my goal is to create more space with a smaller framed bed. My style has definitely evolved and changed over the past 4 years and I want the room to feel more like my style now.
Check out my mood board below for more of the details I will be adding. Then follow along on Instagram throughout the week for updates. I'll be sharing my progress every Thursday until the reveal on November 7th.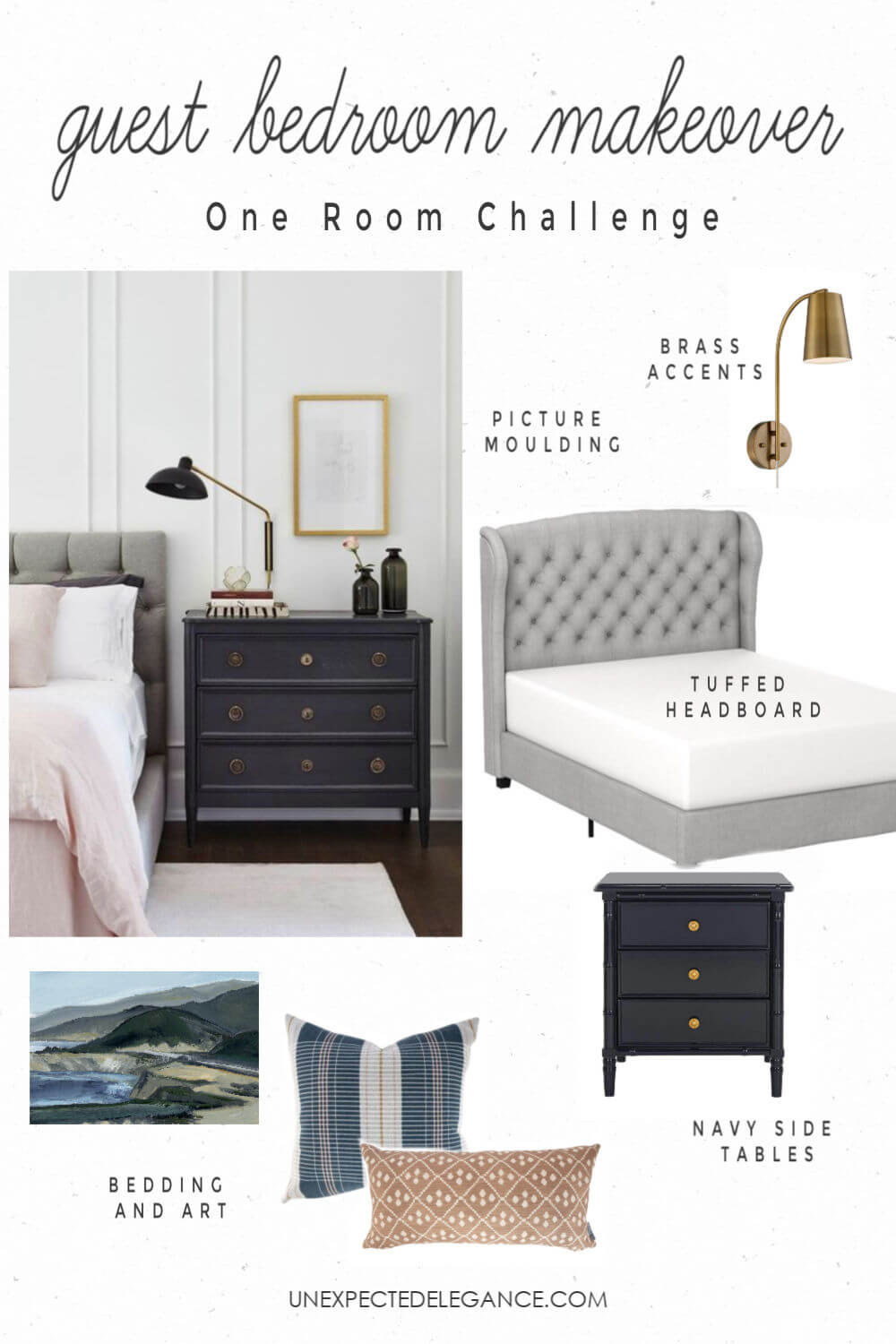 To see more of the other talented designers joining the challenge, go HERE.