This post brought to you by Schneider Electric . The content and opinions expressed below are that of Unexpected Elegance.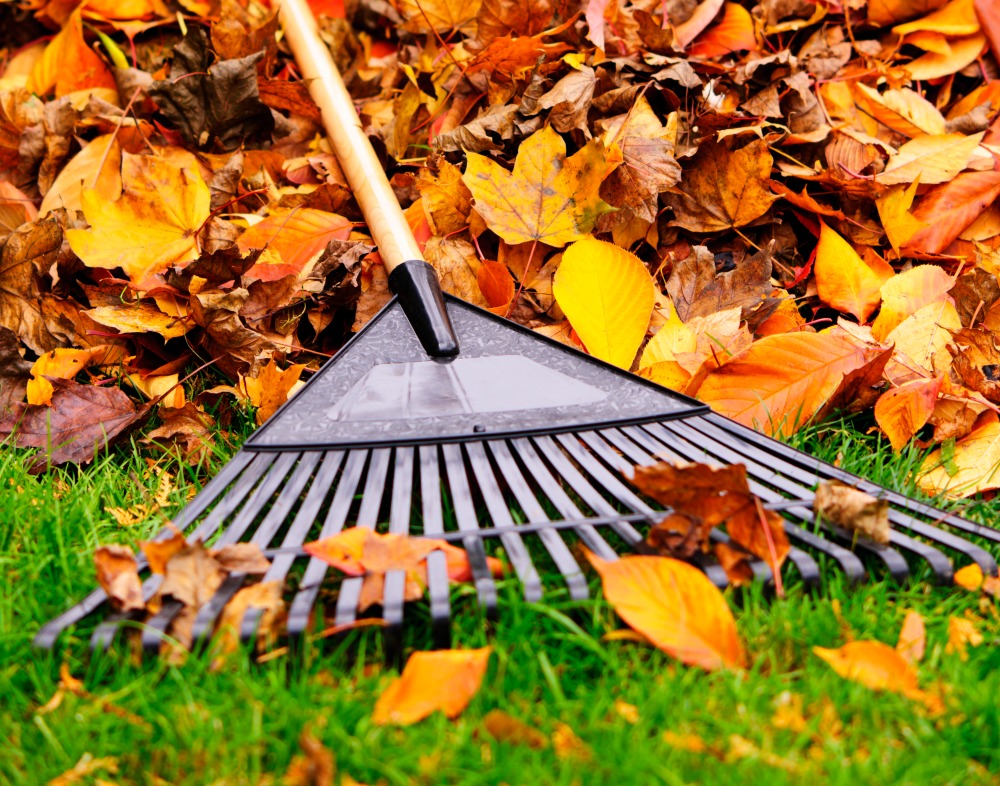 Fall is the perfect time to start thinking about caring for your home. Whether it's your lawn or your heating system, there are several fall maintenance tips for inside and outside the home.
Cut Grass to the Proper Length
When it gets time to do the last mow for the season, you want to make sure you cut your grass to the proper length. If you don't cut the grass short enough, it can lay over after a snowstorm and mold will begin to grow. The exact height you cut your grass to will depend on the region you live in.
Minimize Drafts
You want to check your home for any drafts around your windows and doors. You can purchase kits to seal your windows for around $25-40 per window. This can get really expensive, but it's more affordable than replacing your windows. If you do have the money to replace drafty windows, now's a good time to do so. You can also purchase new seals for your doors to help minimize drafts. Our living room fireplace has a horrible draft and our gas insert doesn't work, so I decided to insulate the opening and add a faux log stack.  You can find the tutorial HERE.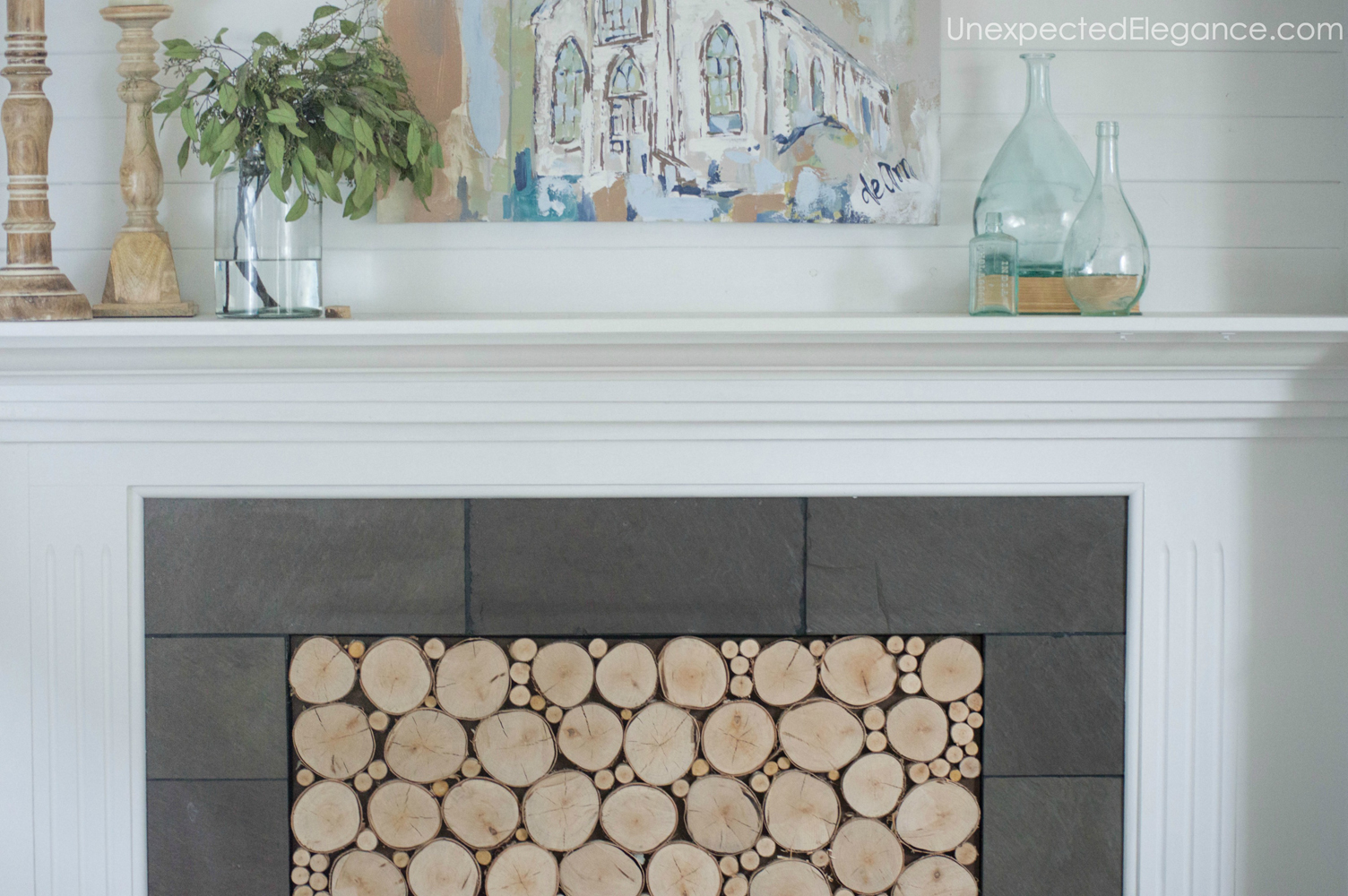 Turn Leaves Into Mulch
Once all the leaves have fallen and you've raked a majority of them, run over them with your lawnmower a few times to break the leaves into tiny pieces. The leaves will break down and feed your lawn. You do not want to leave the leaves whole or you will cause mold to grow in your yard.
Trim Trees
You definitely want to trim any trees close to your home. If you see dead limbs, they need to be removed. During winter, snow and ice will weigh the limbs down causing the limps to lay on your roof. This can lead to roof damage.
Get Your Heating System Serviced and Update Thermostat
This might be the MOST important thing you do to prepare for winter!!   This will ensure that your heating system is functioning properly when you need it. The last thing you want is for winter to come and your system decide to die. Because a lot of people skip this step, it can take a long time before you get a professional in to fix your system. Be proactive and get your system serviced.  It happened to me last year and it was not fun! The other thing you can do is replace your thermostat.  This is something simple you can do yourself to help control the temperature in your home throughout the winter (and summer!).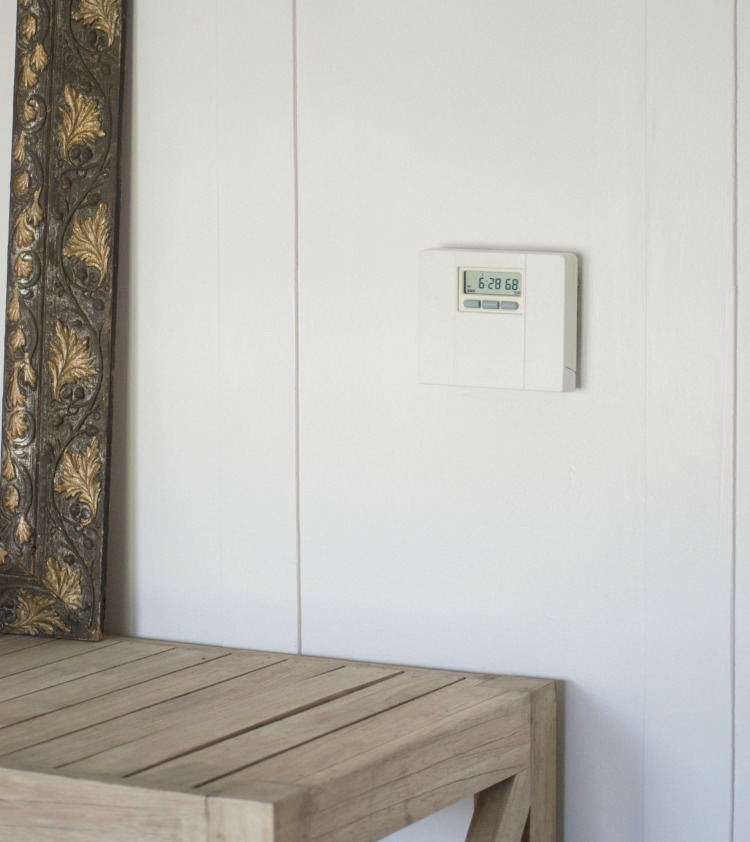 I decided it was time to replace the old one and upgrade to "smart" thermostat.  I chose Schneider Electric's  Wiser Air, and it was a very simple installation and setup.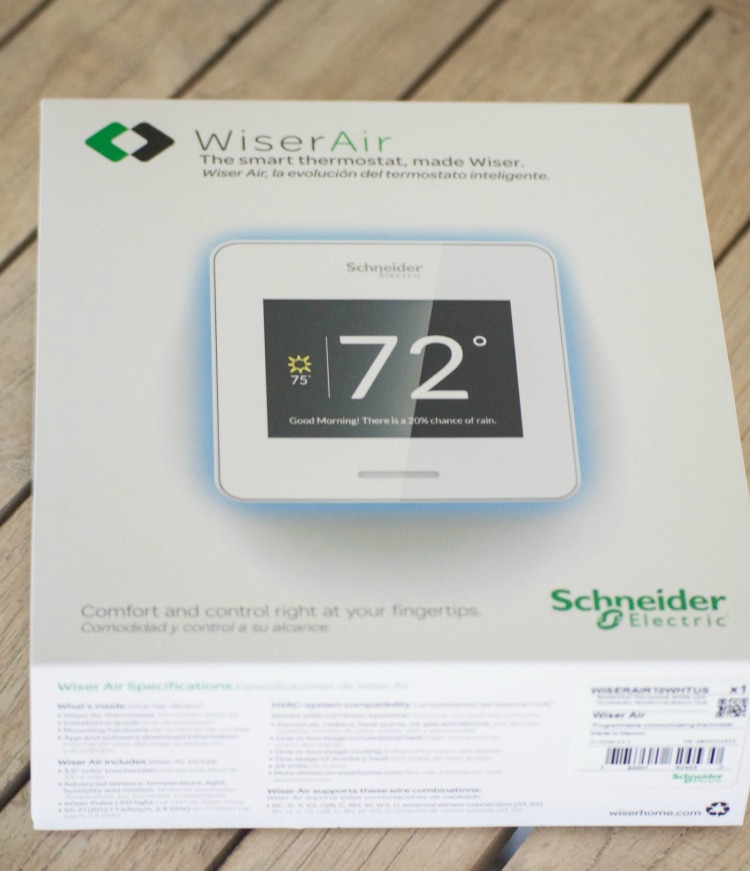 My biggest suggestion would be to take a picture of the old thermostat BEFORE you remove any wires.  Also, be sure the power is off!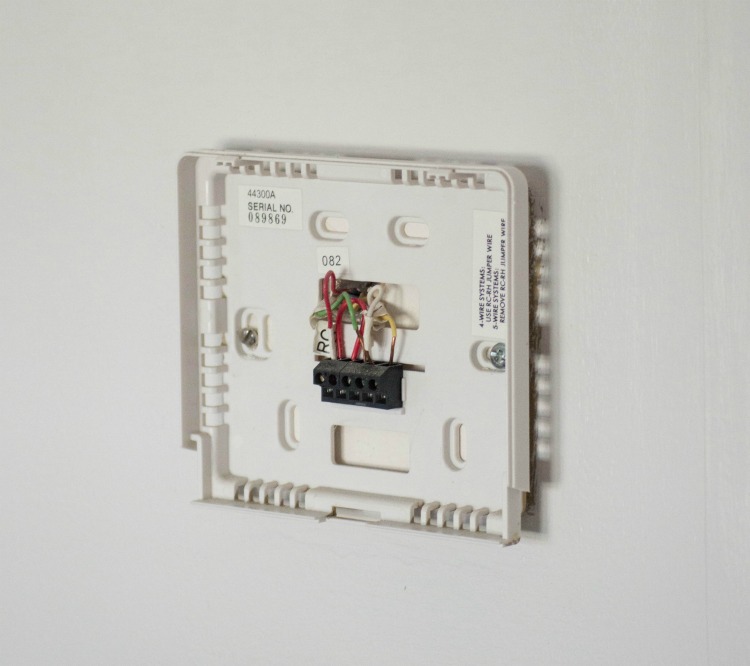 Wiser Air has videos to walk you through the process.  I had one small  hiccup with my installation, but thankfully the troubleshooting section helped me resolve it.  My old thermostat was battery powered, so there was no common wire attached (the wire that powered the unit).  Thankfully the cord was hidden in the wall and it was a simple fix.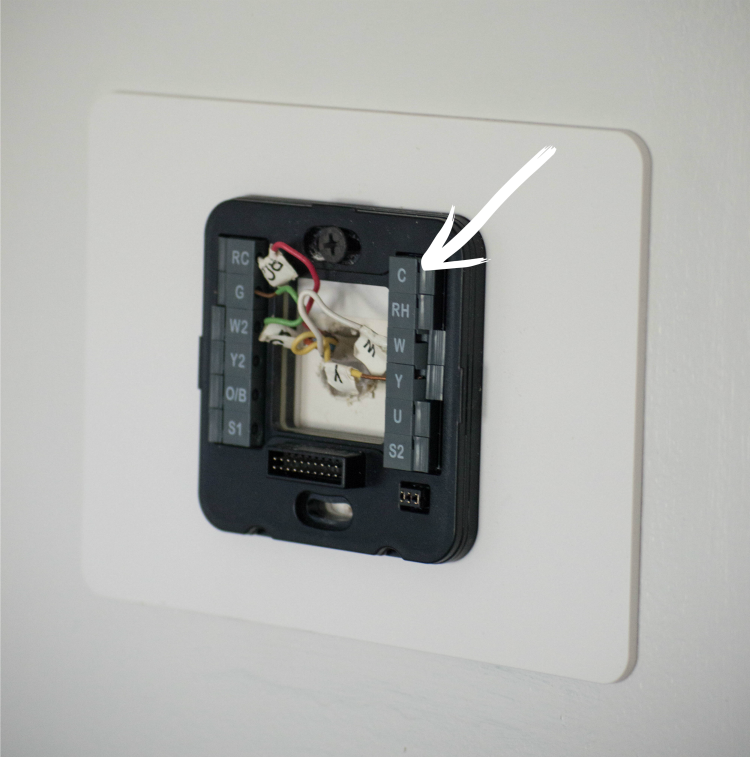 Some of the key features include:
Eco IQ™ self-learning finds the right temperature for you. You don't need to pick a number but just let the thermostat know if you are too hot or too cold. It optimizes comfort and savings based on your interaction and other factors such as home thermal profile, humidity, outdoor weather, and system run times.  My husband got really excited about this feature!
Comfort Boost: a unique feature allowing users to get instant heating or cooling without changing your carefully optimized schedule or affecting the learning algorithms.
Wiser Pulse: an ambient glow feature on the thermostat that lights up BLUE for cooling, YELLOW for heating and GREEN when Eco IQ™ is saving energy.  No more fumbling in the dark to adjust the temperature!
Wiser Air is the only smart thermostat with a Windows app.
It comes in two colors- black & white.
Schneider Electric is the global specialist in energy management that develops connected technologies and solutions to manage energy and process in ways that are safe, reliable, efficient, and sustainable.  This Wiser Air Smart Thermostat uses Schneider Electric's top rated weather service…which is also used by a number of NFL, Major League baseball sports teams, utilities, airlines, and much more to make critical weather decisions!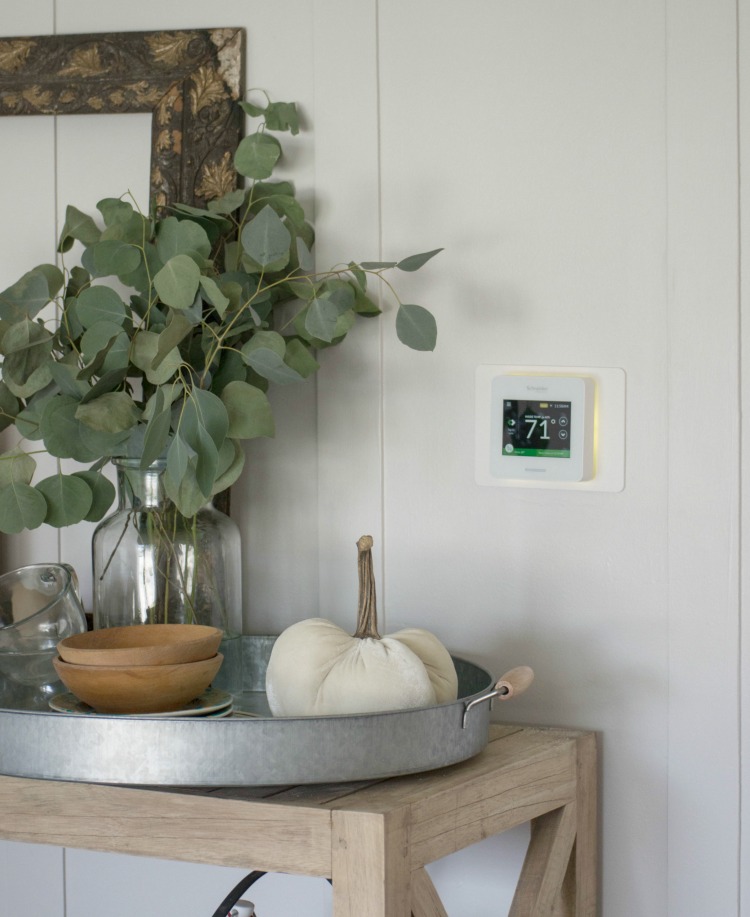 Wiser Air Wi-Fi Smart Thermostat is available for purchase on Amazon.com, HomeDepot.com, the Microsoft Store, New Egg or BestBuy.com. Ultimately, this new thermostat will help use manage the temperature in our home and save use money in the long run! These fall maintenance tips can save you money, protect your home, and keep you nice and toasty this winter. Don't skip these projects this fall.