Check out this awesome eat-in kitchen makeover. We didn't even have to paint the walls, changing out the furniture made the biggest impact!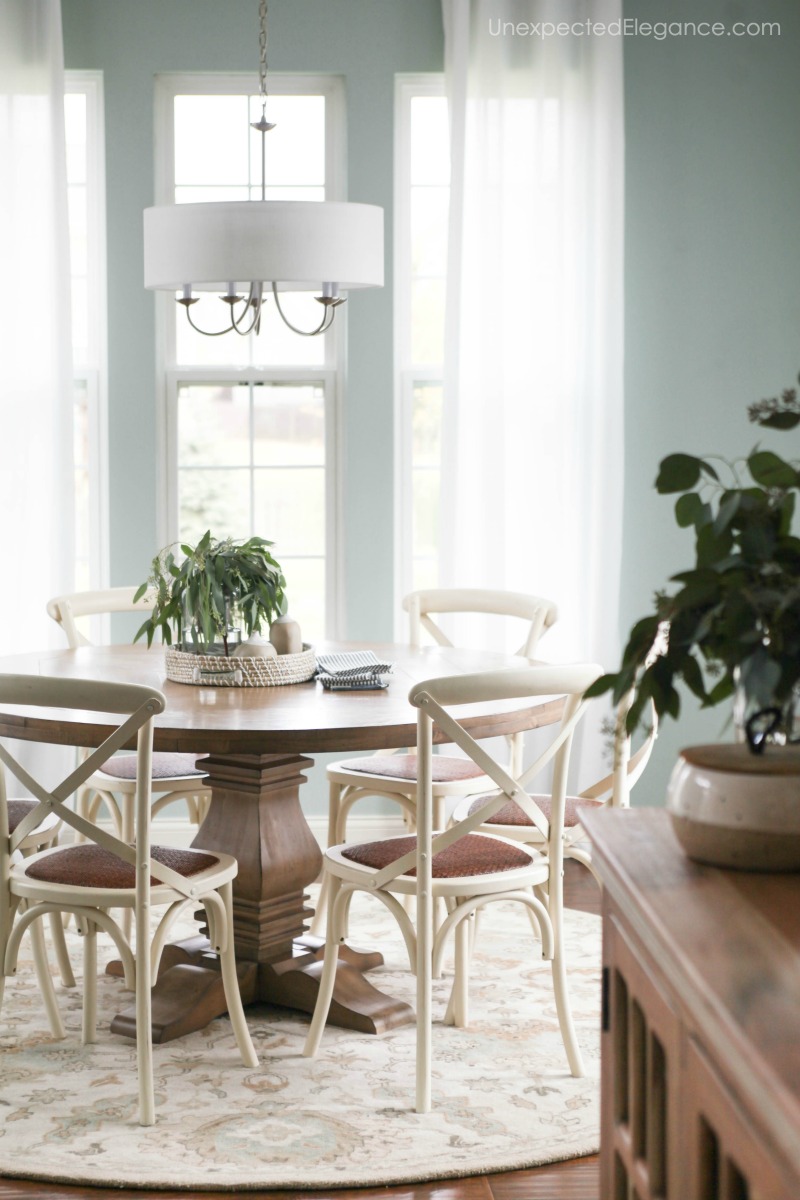 I finished up an eat-in kitchen makeover, client project last week and I think it turned out great!!  This was a pretty straightforward project and didn't require a whole lot of work, outside of purchasing a few items.  However, I think the results speak for themselves.
Here is the before: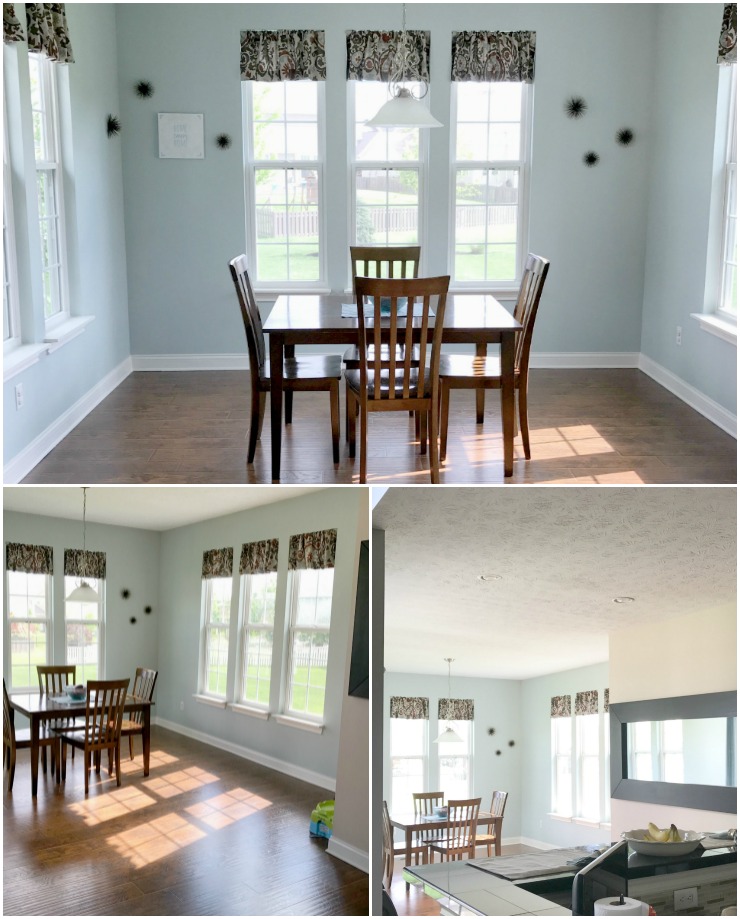 This area is right off the kitchen and you can hopefully get a feel for where it's located from the last picture.  The client's kitchen is pretty small, but they added onto this area a few years ago and it really opened up the space.
She wanted to keep the wall color, so we didn't even need to paint! 😉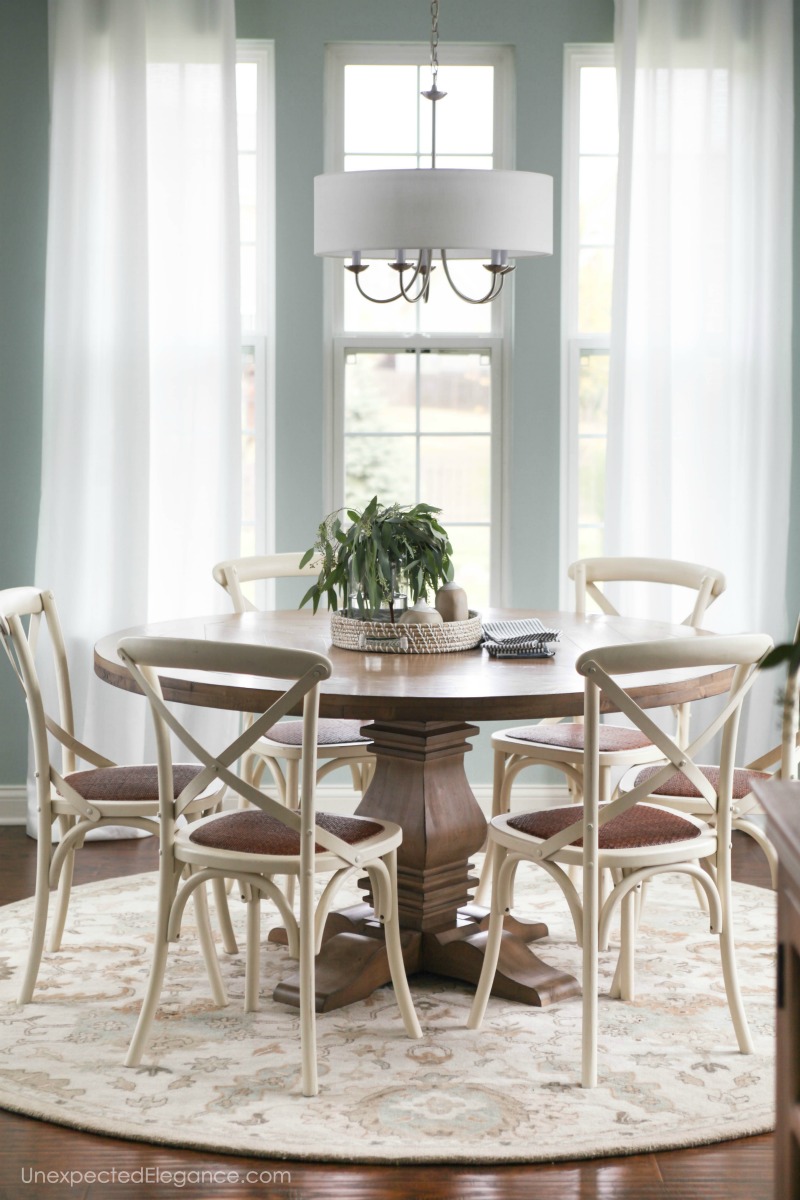 The biggest change for this eat-in kitchen makeover was switching out the square table for a round one.  She wanted a table that would seat between 6-8 and this one is perfect.  I think she was a little worried that it might be too big…however, once it was installed she said: "Maybe we could have gone even bigger!"  🙂
My tip if you have a round table is to use a round rug.  Normally you want it to be at least 8ft. round, unless it's a really small table. It should also extend about 36 inches beyond all sides of the table (no less than 24), so chairs can sit on a flat surface.
For more room decor tips, check out my HOME DECOR TIPS Section.
SHOP THIS ROOM:

They updated the lighting, which was the only real physical change to the room.  The floor to ceiling curtains add a softness and make the ceiling feel taller.
---
Want to find out about my design service?  Sign-up below ↓
---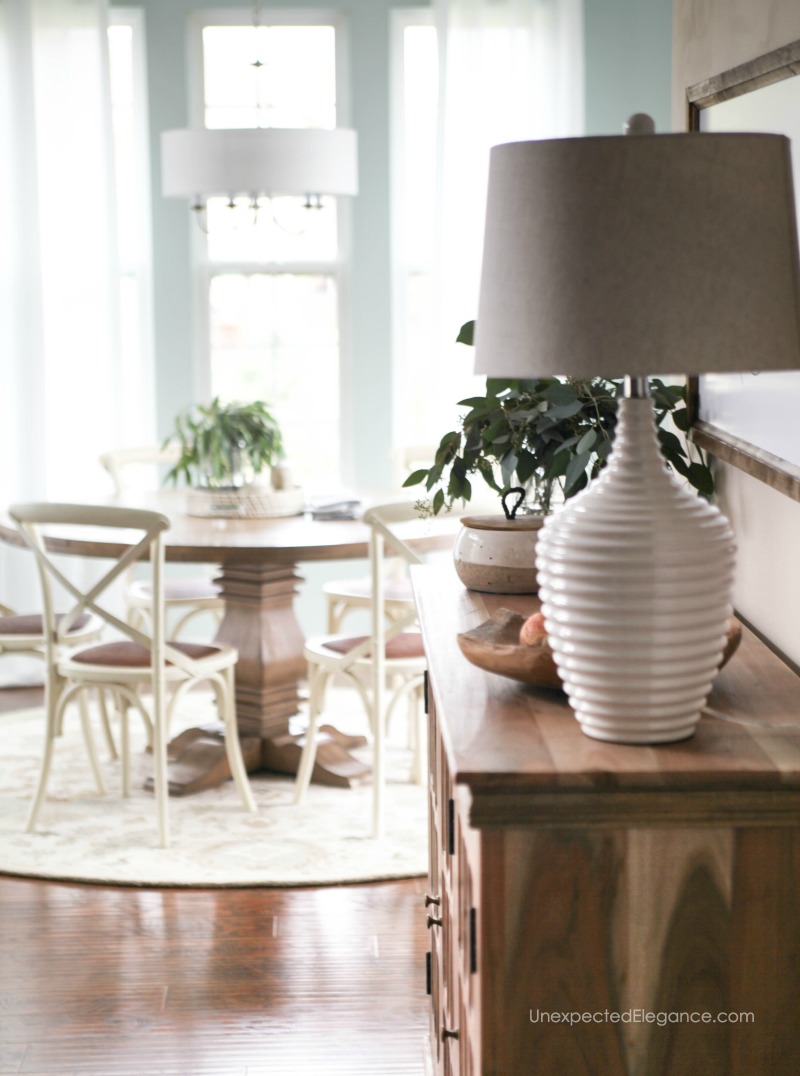 She wanted a little more storage, so we added a buffet in the transition area that flows into the kitchen.  It brings in more of the wood tones and is a BEAUTIFUL color!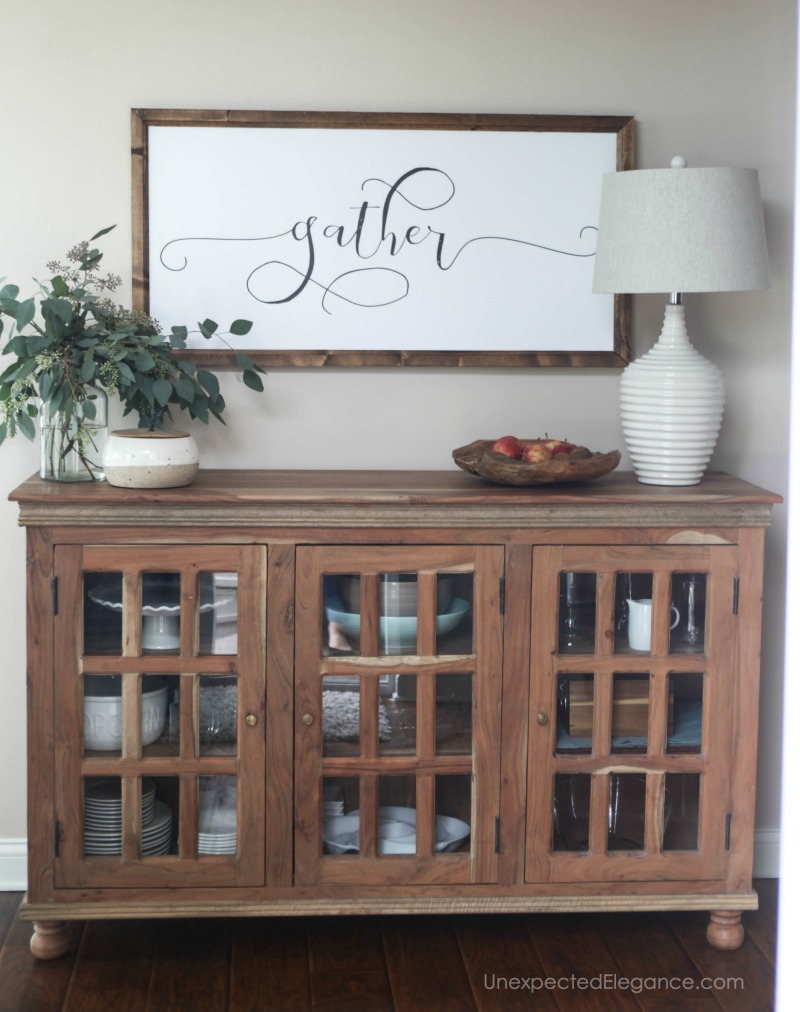 This area will be great when they are entertaining and holds the overflow of dishes from the kitchen.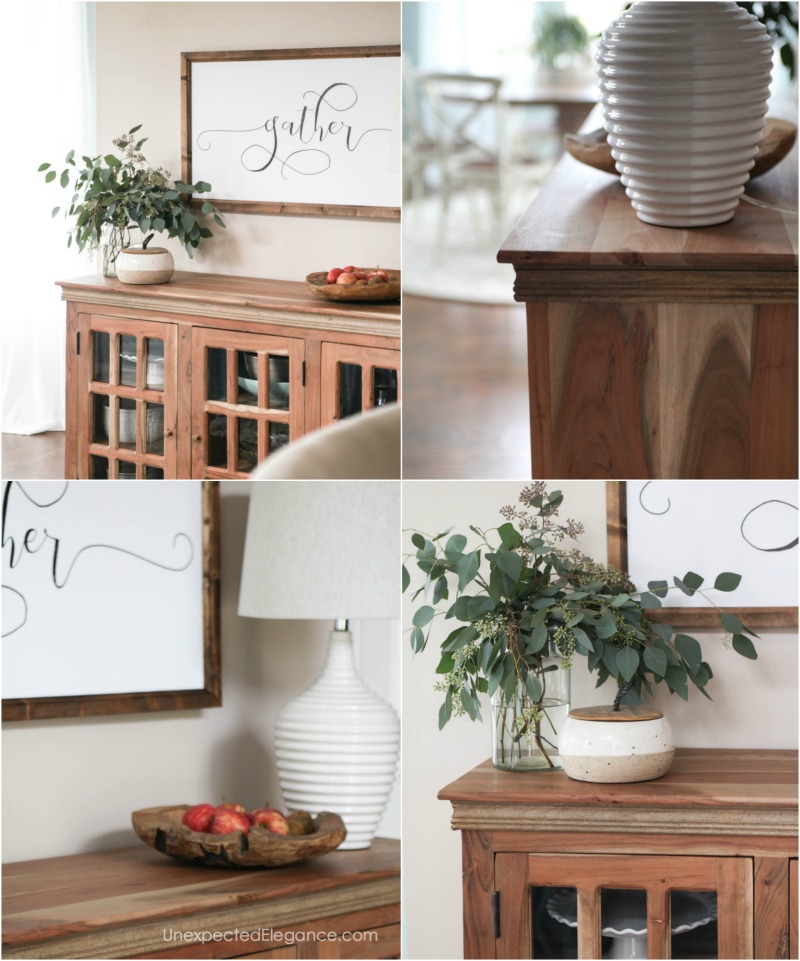 I'd love to know what you think!!
SHOP THIS ROOM:

---
Want to find out about my design service?  Sign-up below ↓
---