Who said that a Super Bowl party had to be all about the game and the food? Why not spend a bit of time decorating your home for the big game? With a bit of time and small amount of money, you can decorate your home in the colors of the team you're rooting for. Even if you can't go to the big game in person, you can make your home the place to be on Super Bowl Sunday. Here are some EASY Super Bowl party décor ideas.
Football Field Table Runner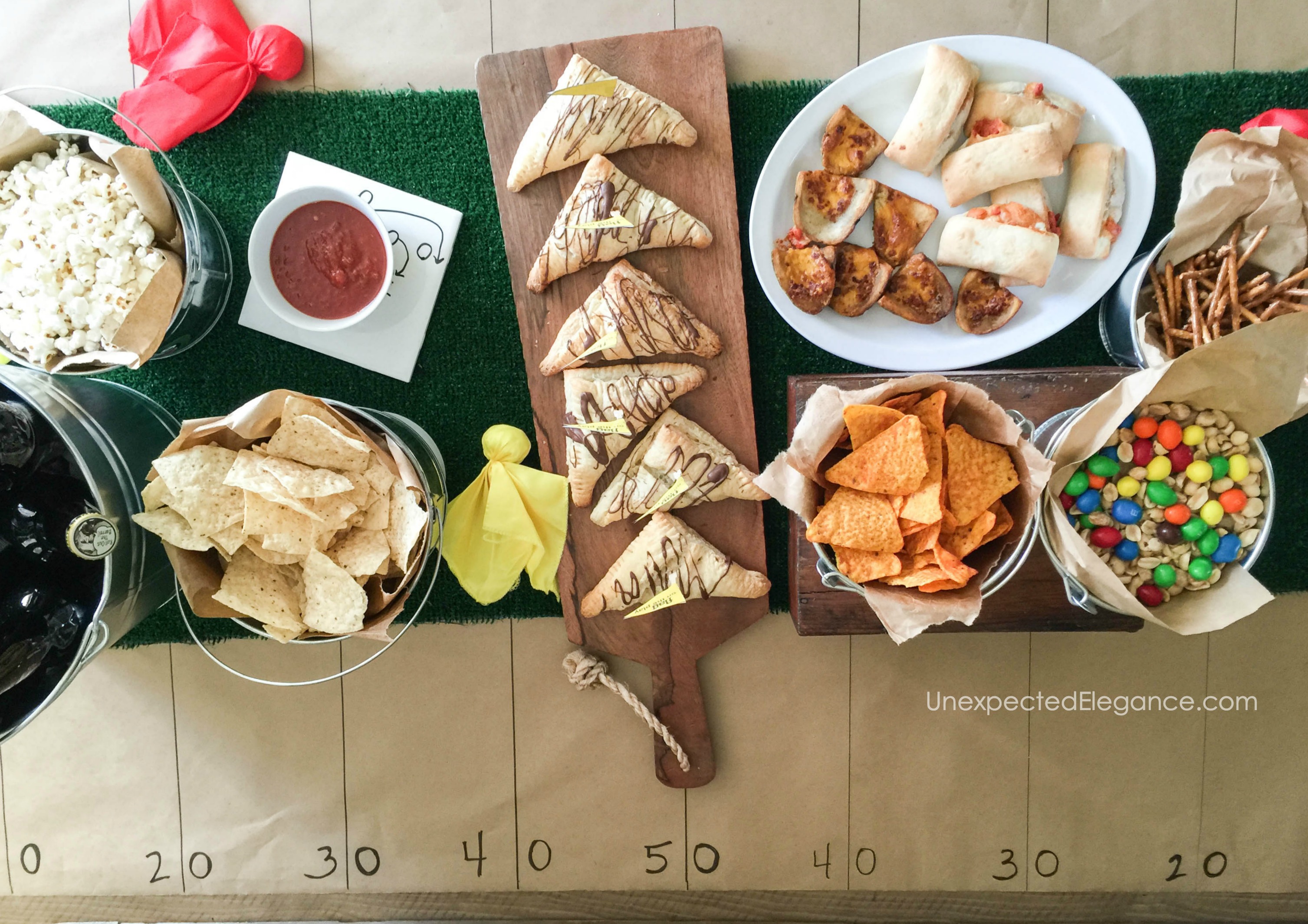 These are super simple to make and require inexpensive supplies. You can make it with or without the fake grass!  Get the full tutorial HERE.
5 Minute Turf Banner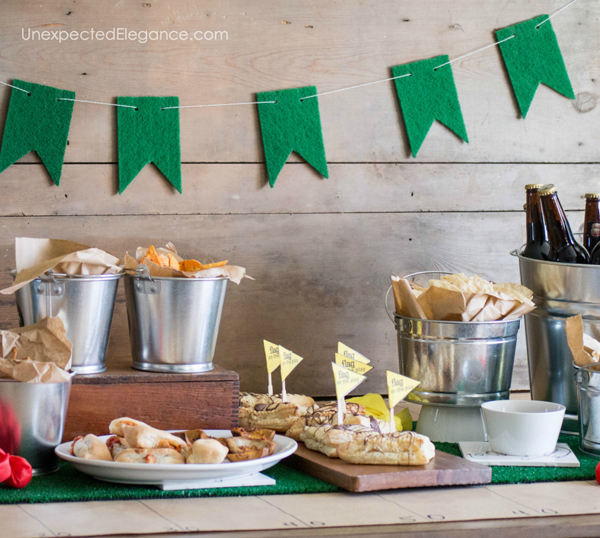 This is so easy, even the kids can do it!!  Get the quick tutorial HERE.
Football Play Hot Pads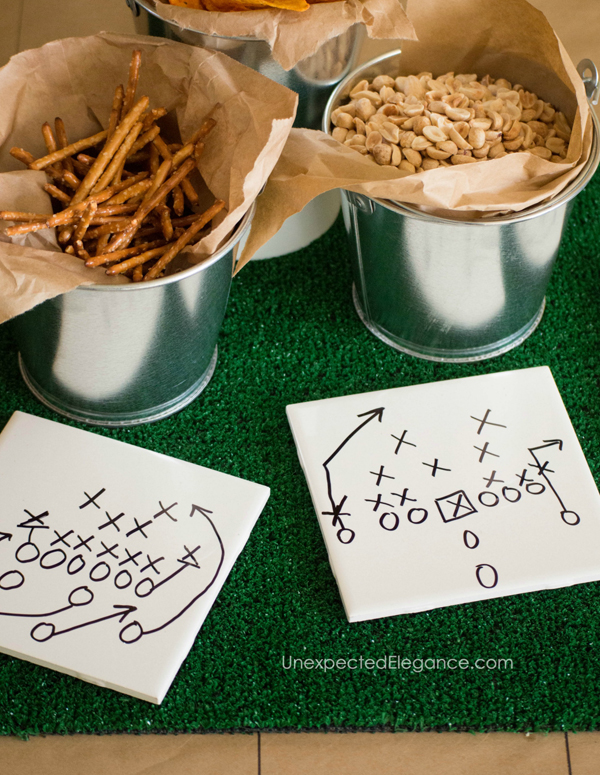 Don't let your hot food platters ruin your furniture!  These hot pads cost less than 50 cents an can be made in a matter of minutes.  Directions are HERE, but you might not even need them for this one! 😉
Food Picks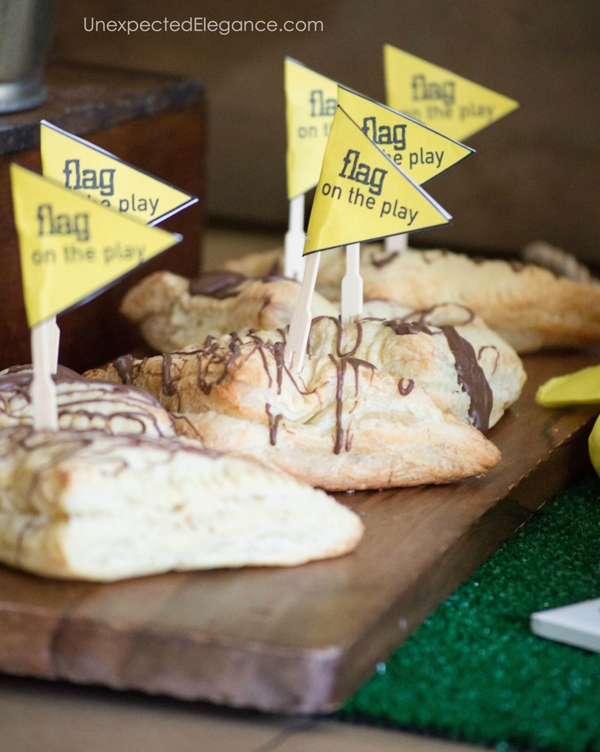 Make a few FlAGS to add to the food.  You can get the printable HERE.
Decorating your home for the Super Bowl may not have been something you've done in the past, but it can make your home feel more party-friendly. Best of all, you know you're going to love having an excuse to decorate.
For more ideas, check out this post: Simple Ideas for a FUN Super Bowl Party.