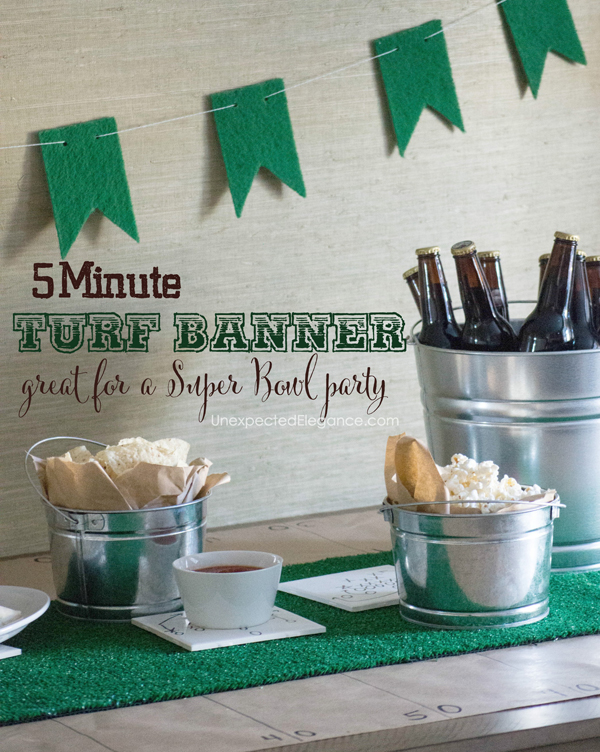 The Super Bowl is coming up in a few weeks, so I thought it would be fun to come up with a few EASY decor ideas that take less than 10 minutes from start to finish! All the supplies can be found either at the grocery store or hardware store, so you don't have to make any extra shopping trips.
This quick turf banner is made using inexpensive green scour pads.  The pads will add texture to your decor.
Turf Banner Supplies:  green scour pads (at least 8), scissors, hole punch and twine (any type).
I found these scour pads at the hardware store for $1.98 for 4 or you can order them from Amazon.
Cut a "V" shape at one of the short ends of the pad.  This doesn't have to be an exact science!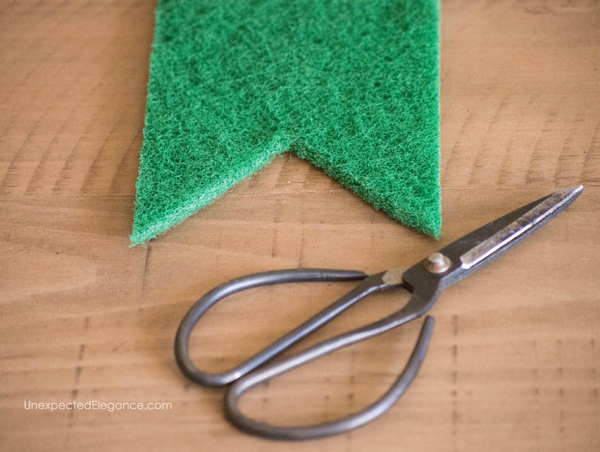 Then make two holes with the punch close to the other end.  Depending on your hole punch, you might have to use a little bit of extra pressure.
It should look like the photo below…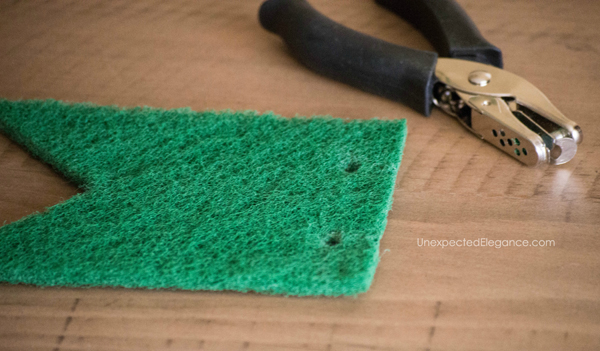 Continue this process with each pad, then tread the twine through them and hang!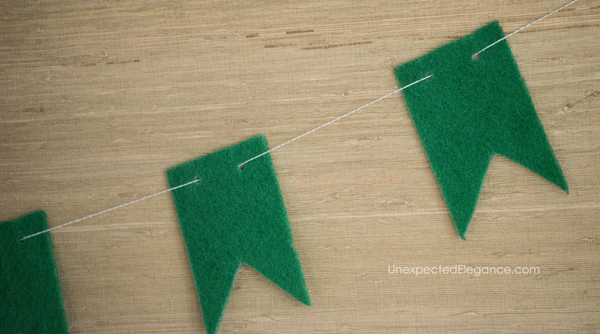 It's so easy, you could even have the kids do it for you.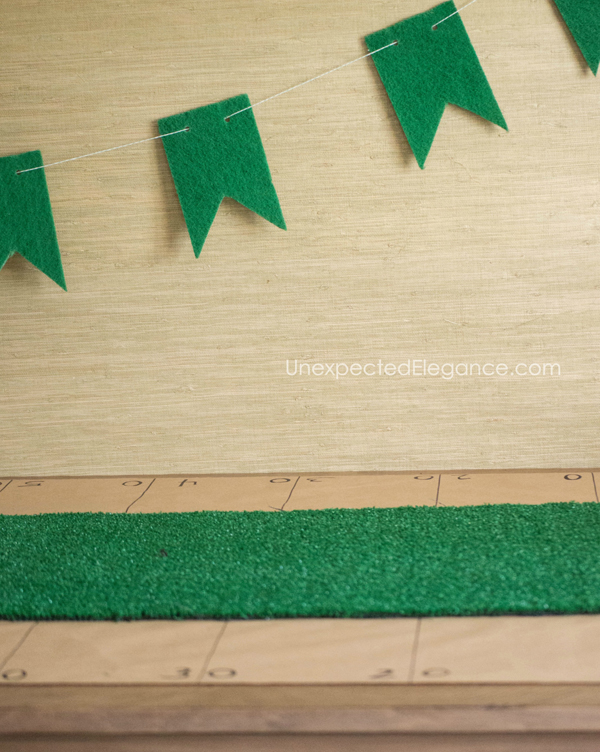 Check out these posts for more quick and easy Super Bowl decor ideas: Football Play Hot Pads  &  10 Minute Football Field Table Runner