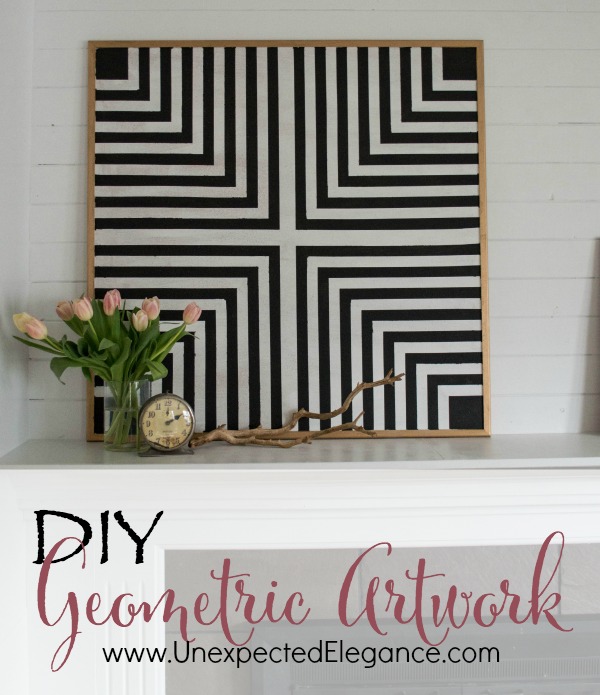 Ok, I have another really fun and INEXPENSIVE piece of "artwork" for you!  I say artwork loosely, because it's really a cork board.  I'm using it more as artwork now but eventually I think it will move into my office.  Now when I say inexpensive, it was around $12 for the 36″x36″ board…that's huge for the price!  I had all the other supplies so this was a really cheap project.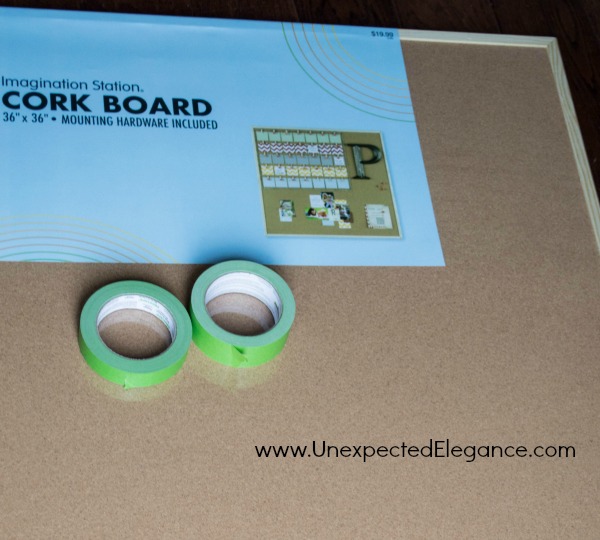 Supplies:  any size square cork board or even a scrap of wood (I got mine at Hobby Lobby with a 40% off coupon), painters tape (I used two different widths), two contrasting colors of paint, paint brush, measuring tape
Start by painting the entire board your lightest color of paint.  (Mine was white.)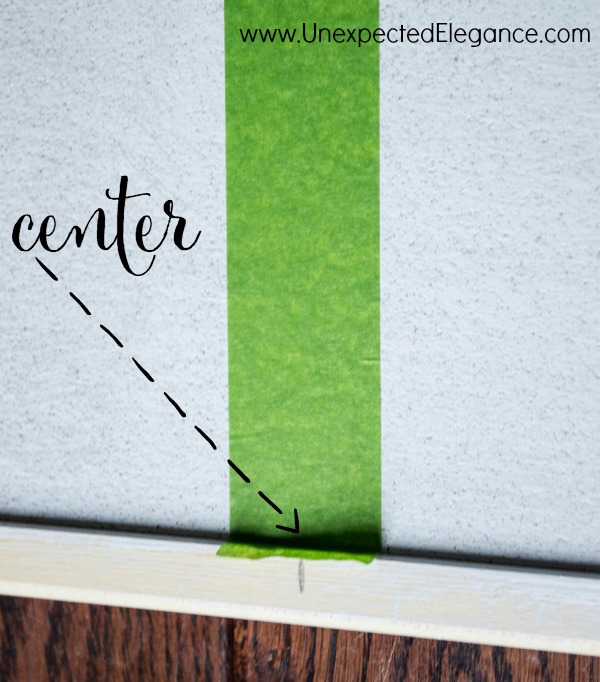 Mark the center of all four sides, then make an "X" with the tape.  This is where I used a slightly wider tape.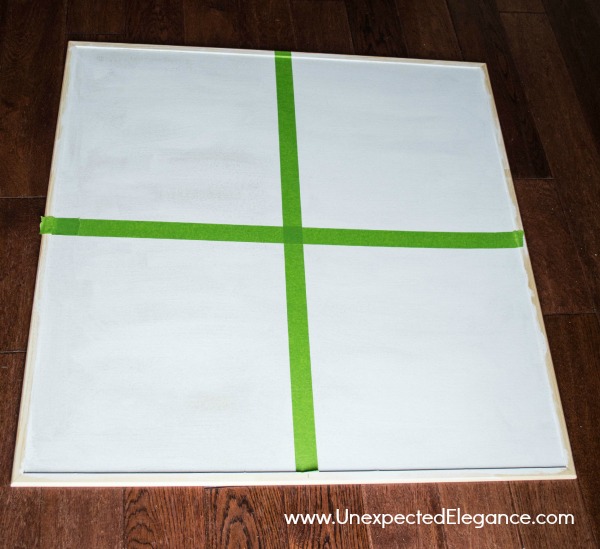 Now comes the tedious part…Continue the lines out in each corner.  I used the tape as a guide.  You can also reuse the tape that needs to be removed.  Don't worry about it being super precise because once you paint it you will never know.  The only part you want to be careful on is the corners.  They need to be crisp.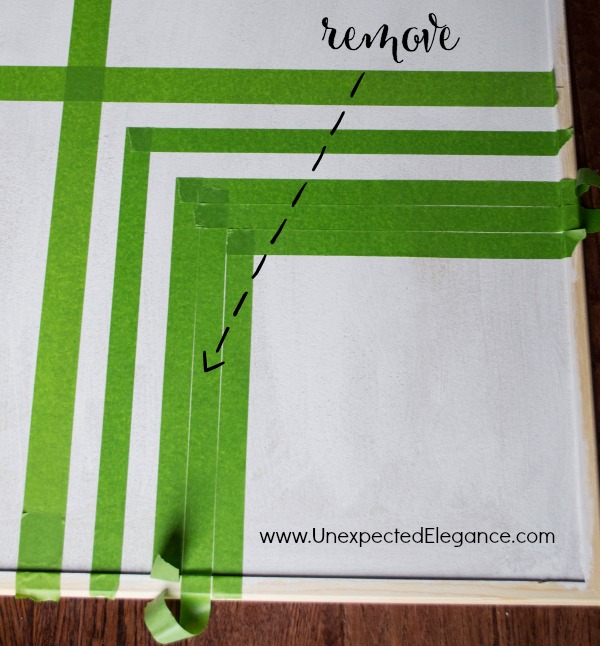 Once you have the entire board taped, go over the exposed areas with the darker paint.
My board had a frame, so I waited until the end to paint it.  I just taped off the inside first.
This was not a hard project but a little time consuming.   I taped it one night while I was watching TV!
I know it's a little more modern than I'm used to but I really love it.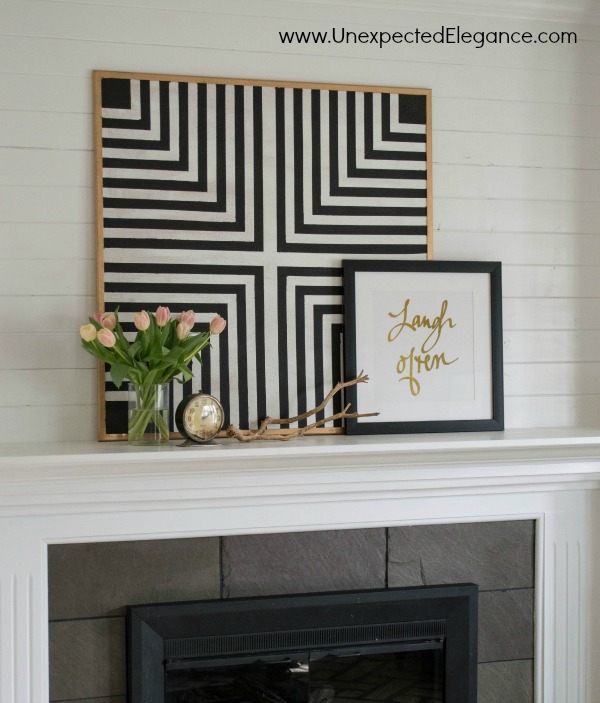 What do you think?  Love it or hate it?  🙂