DIY garden hoop tunnel made from dowels and bamboo. Perfect for climbing vines or adding netting to keep bugs and pests out.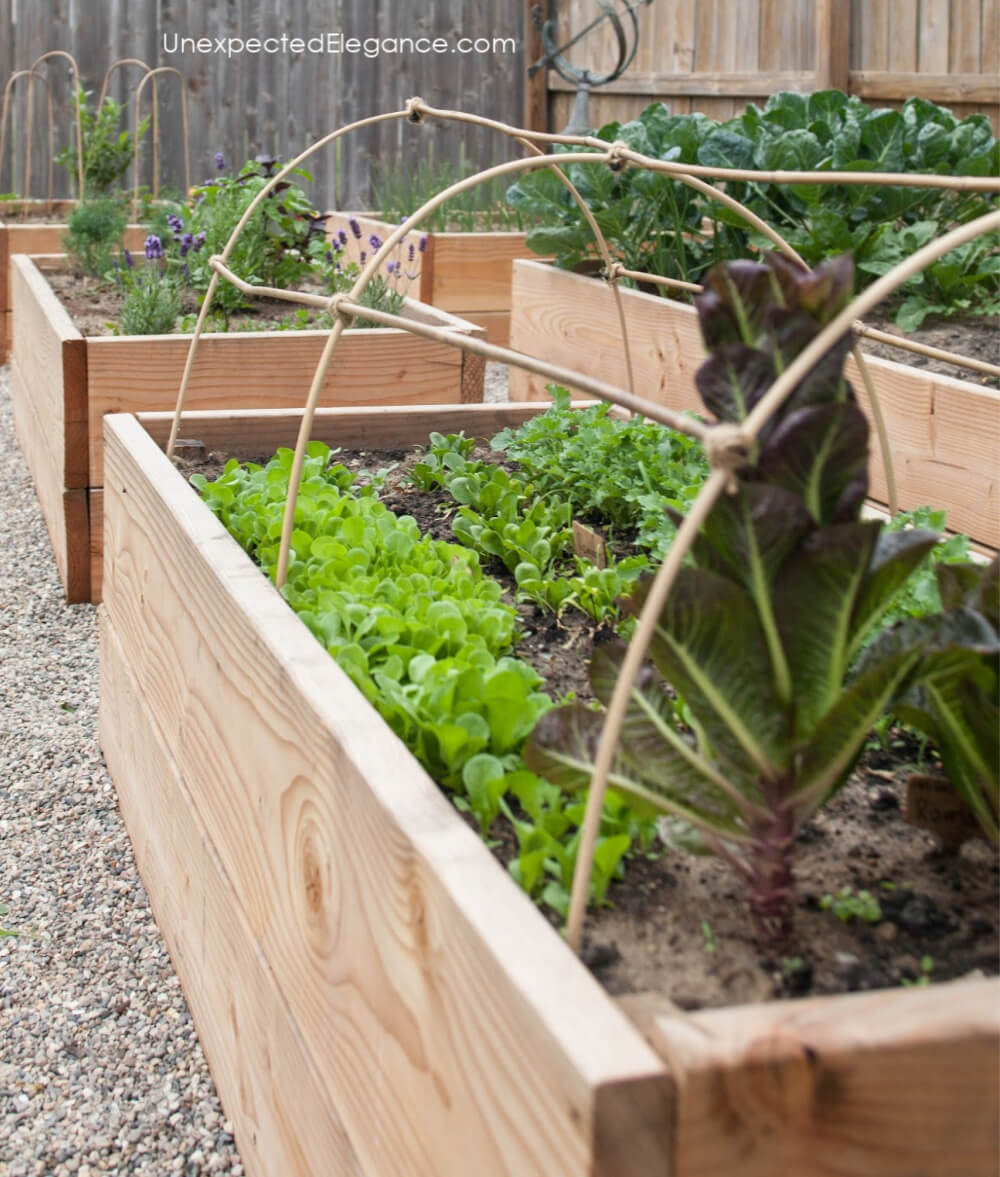 I had done a lot of research when we were planning out our garden. I've not been the best at keeping plants alive in the past, so I wanted to do my homework and educate myself in advance. I know this will be a learning process, but learning from other people's experiences is definitely an advantage.
We want an organic garden, free of harmful chemicals, so one way I learned to deal with pests is to keep the leafy greens covered with an agricultural netting.
To keep the netting off the plants, I decided to make a small hoop tunnel out of wooden dowels and bamboo. I thought the wood tones looked better than some of the premade options.
DIY Garden Tunnel
Supplies:
Step 1: How to Make Garden Hoops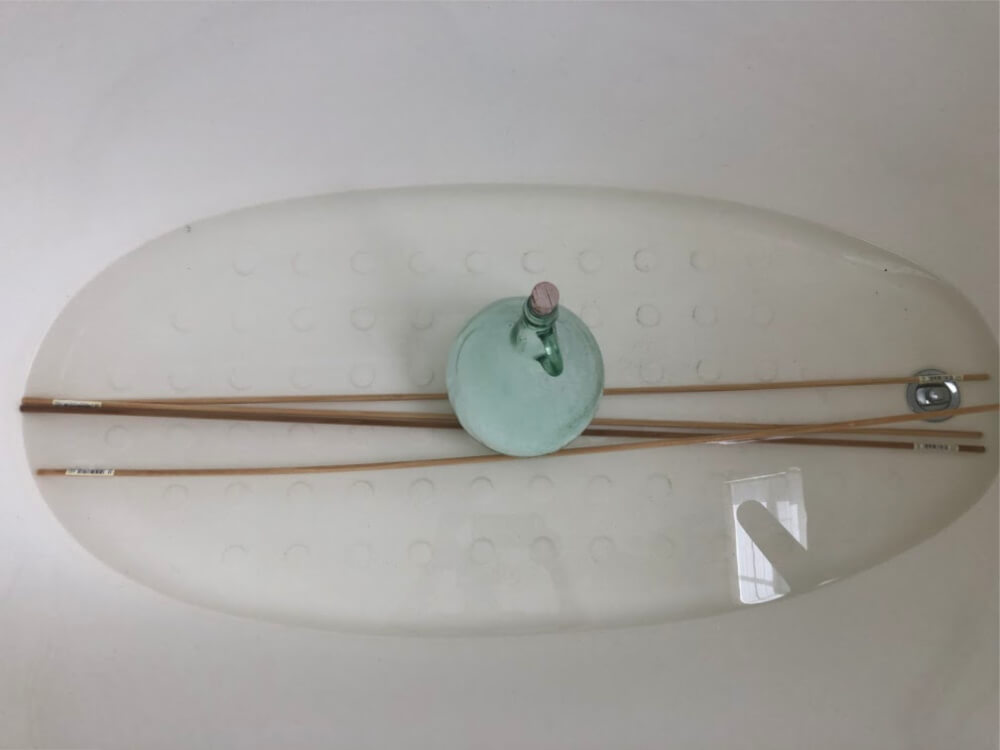 You will need a tub large enough to completely cover the dowels with water. A bathtub works great for 48″ long rods.
Be sure to soak them long enough that they are easily bent without breaking. The thicker the dowel, the longer you will need to soak. A couple of days should be long enough.
This is a simple and inexpensive way to make garden support hoops.
Bend the dowels to the width of your garden bed and let them dry.
If you have a raised bed, use the sides of the bed and dirt to hold the dowels in place while they dry out.
You can watch this video I made to see how I did this project from start to finish. ↓
Step 2: How to Make A Netting Frame For The Garden
We are going to start building the low tunnel that will support the fabric.
Use the zip ties and attach a bamboo stake to the top center of all the hoops.
Add more bamboo stakes to the sides, until you feel like the tunnel is sturdy.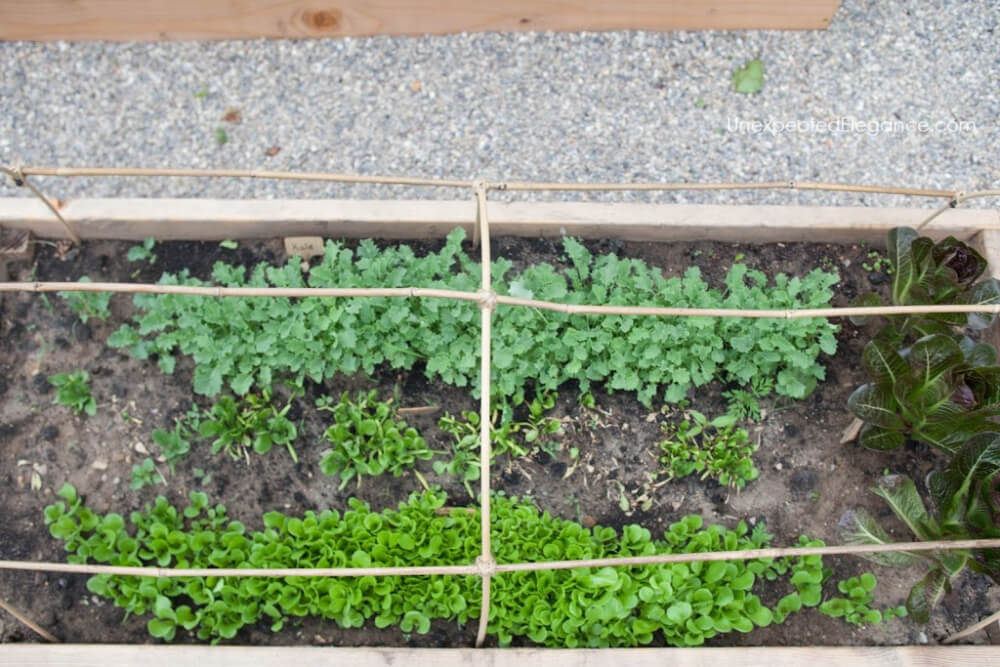 Next, cut off the excess zip tie and wrap twine around the tie to make each support stick more secure.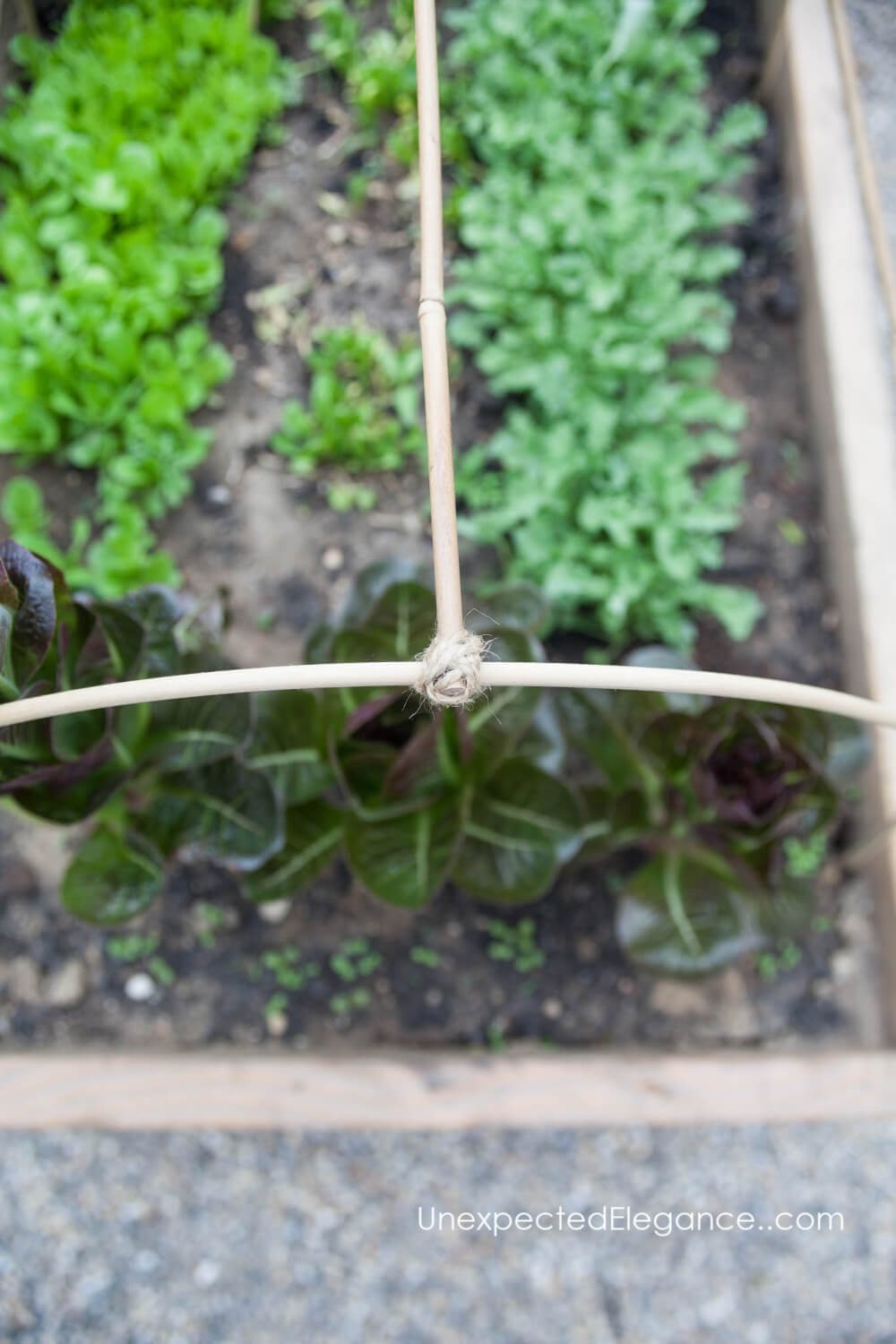 Step 3: Protect Your Plants |Or Create a Small Greenhouse
Final step…you are now set up to protect your plants! You can add the ag net to protect against pests, shade cloth to protect against heat, or clear plastic to act as a greenhouse.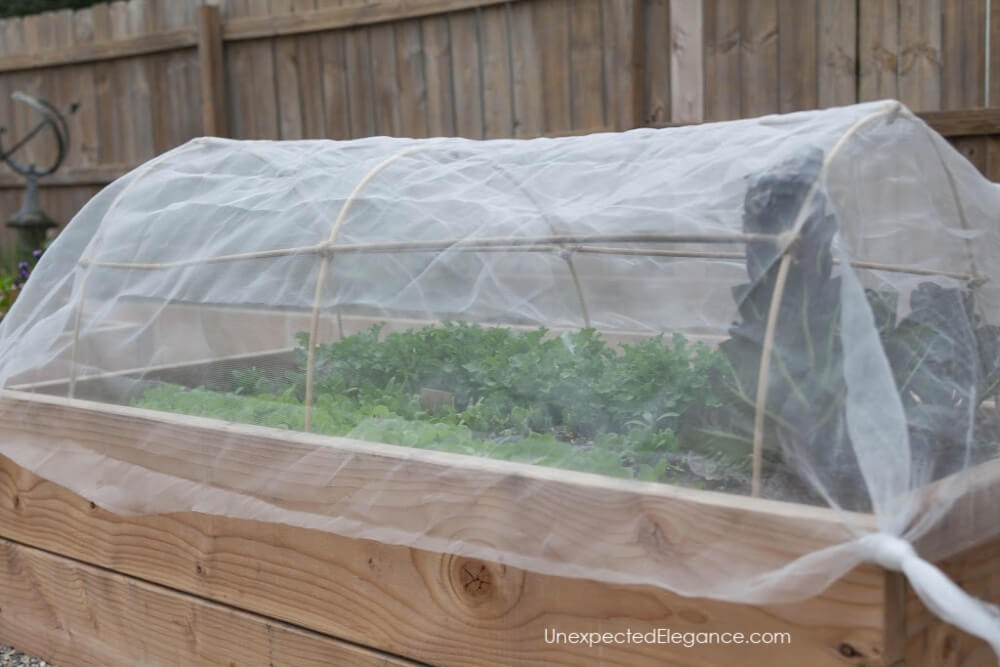 TIP: Tie your fabric tightly in the corner or secure with a tack in the corners.
This set-up will allow me and YOU to have a thriving garden!