This weekend I spend some time working on my dining room. I still have a lot left to do, but I thought I would share some of the progress!
Let me just start off by saying that I am really struggling to get some good pictures of this room.  It's lighting is funky and and there are so many angles!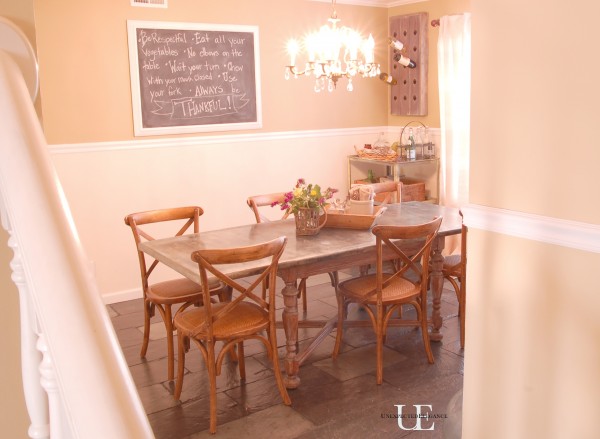 I made some French inspired wine racks for around the windows and used some salvaged corbels for the shelf above the buffet.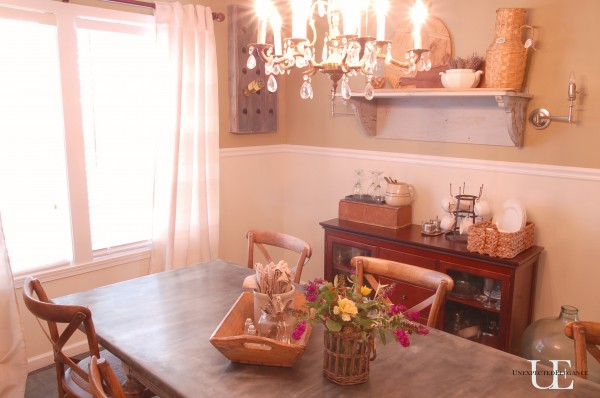 I've had the industrial cart for a while, but didn't have a place for it.  By chance, it fits PERFECTLY between the wall and window! 🙂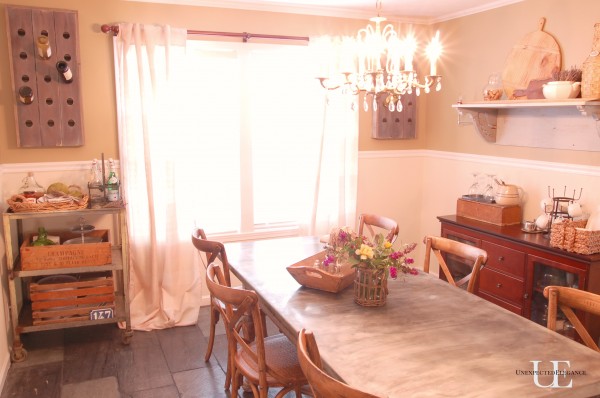 Once I finish the room, I will hopefully get some better pictures!  OH, and did you see my new chairs?!?!?  I love them and I got them for a deal…$42 a piece.  I was so excited when I found them.
Hope you guys have a great start to your week!
~Angela
******************************
For more photos and all the details, click on the below picture!