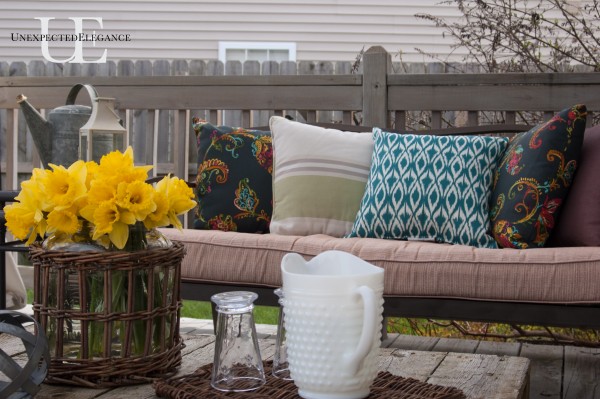 This weekend it was finally nice enough to spend some time outside!!!  Saturday was a little chilly, but Sunday was beautiful.
I was able to start putting the decks back together.  I left a few things out this past winter, mostly because I forgot, so this is what the pergola portion looked like: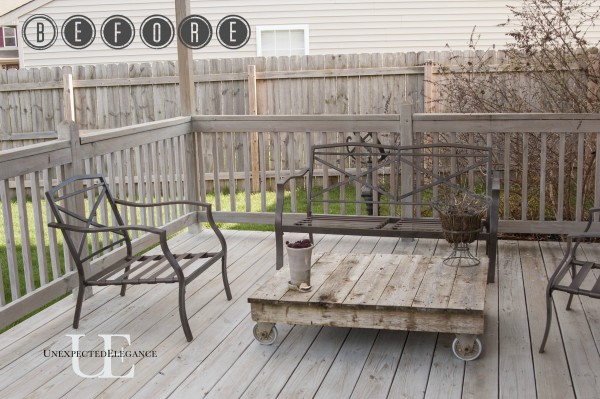 Pretty sad, huh?
It's amazing what a few pillows and accessories can do to liven up a space.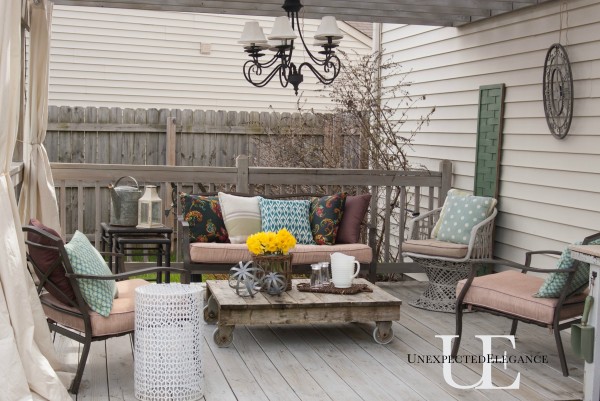 I bought a few extra outdoor pillows last week, to bring in some more colors to the space.  (And a bunch of daffodils from the grocery store.)
I got the two darker paisley ones at World Market and middle blue/green one from Target.  The paisley pattern helps tie all the pillows together…LOVE them!!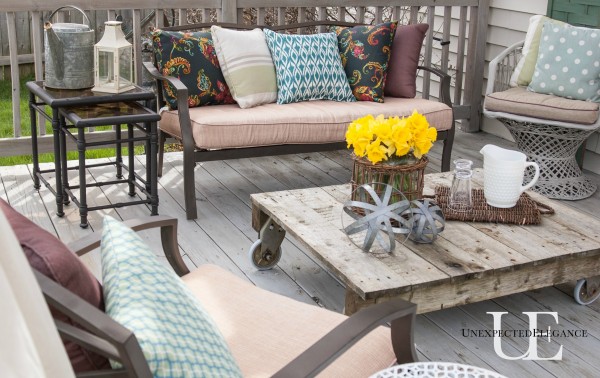 We didn't get a chance this weekend for a fire, but I see one in the near future. 😉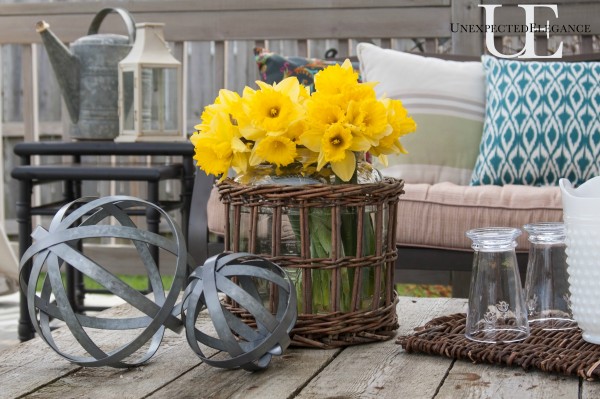 The lone green panel…what's it doing there, you ask?  I'm playing around with what to do with the expansive wall of siding.  I purchased the siding hooks, that are supposed to work on all siding, but for some reason I must have the ONE that it doesn't work on.
I'm also trying to convince Scott to let me experiment with a treatment on the deck floor.  I'll let you know when/if I get the go-ahead.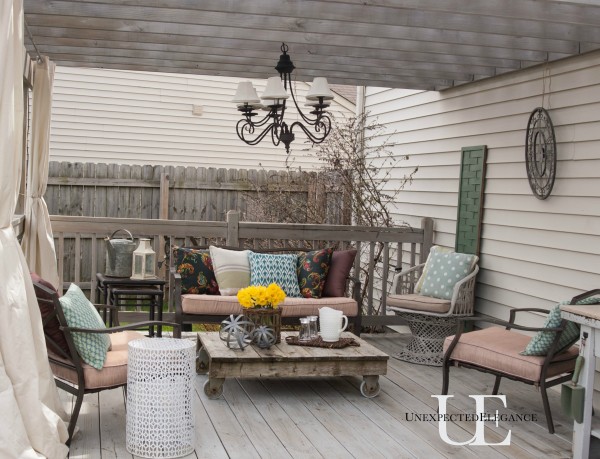 Happy Monday, ya'll!
Angela