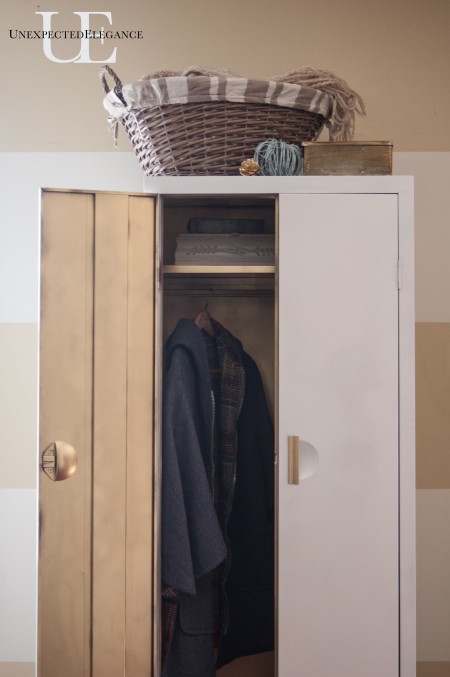 I am getting ready for Horton's Fall Market and I have been working like crazy this week!  One of the projects on my "to-do" list was this cabinet.   I should have taken a before picture for you, because it was pretty bad.  It was blue and white, and NOT attractive!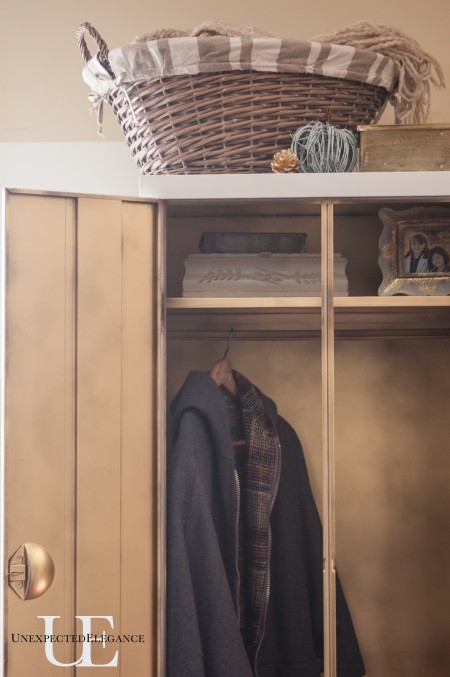 I didn't have a clear vision of what I wanted to do with "her."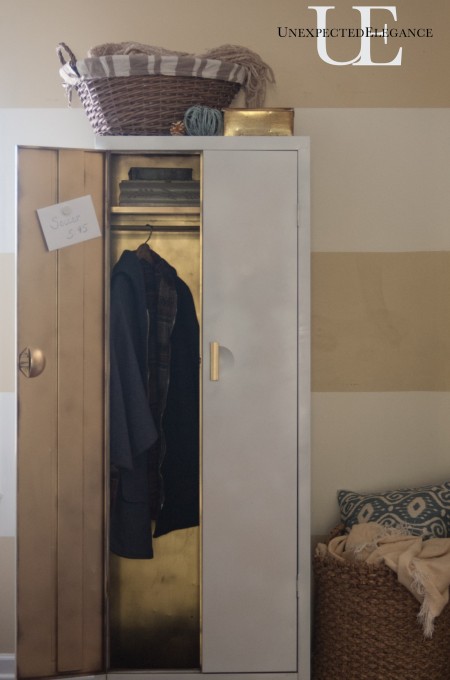 I started with just painting her white, then thought it would be fun to put gold on the handles.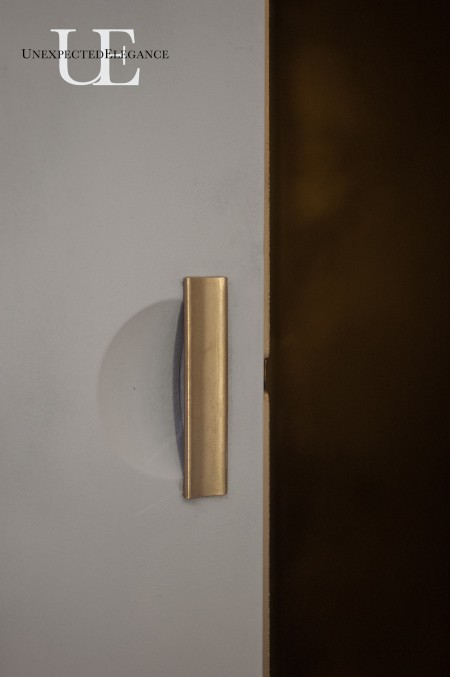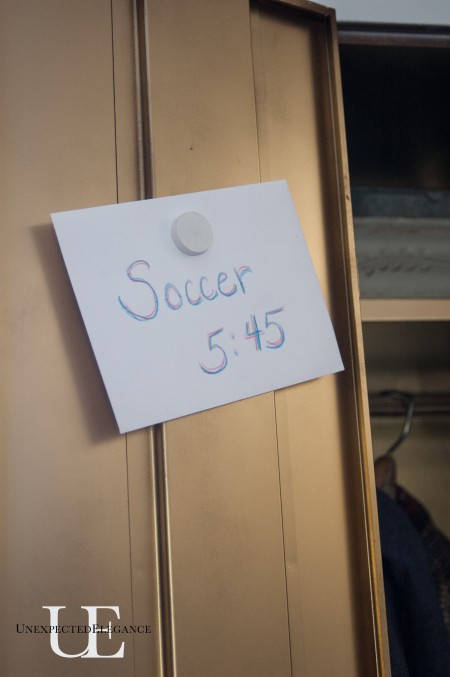 The inside was so brown and  bland…it NEEDED something and gold was perfect.  Don't you think?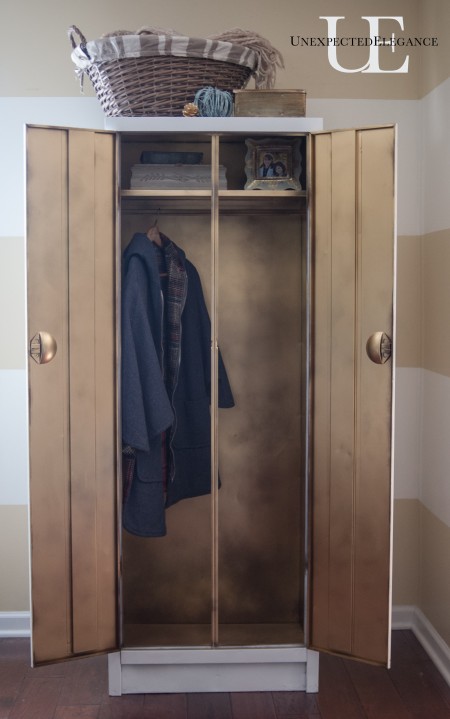 So this cabinet that I almost didn't buy because it was lacking in so many ways, is now something I'm having trouble putting a price tag on.  🙁  (I really don't have any place for her or she would be staying!)
She is going to make her debut tomorrow…who's coming!?
~Angela