Lindy
at
honored me with this award!
Thank you, Lindy.
Now I am to tell 7 things about myself.
Rules:
1. Thank and link back to the person that gave you this award.
2. Share 7 things about yourself that others may not know. Below.
3. Pass the award to at least 4 fellow bloggers who inspire you.
4. Let them know you gave them an award.
Seven Things About Me…
1.  I am a Texas girl.  Grew up there and will always feel at "HOME" there.  Don't get me wrong, I have loved living in Pennsylvania and now Indiana…but we Texans will always be Texans!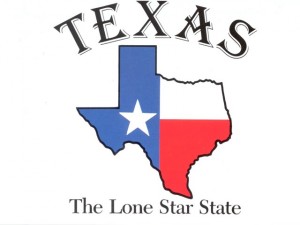 2.  I studied French for an entire summer in Switzerland.   Unfortunately, I did not learn a whole lot of French because the minute I started struggling they would start speaking English to me!  It was a bit frustrating.  Also I was the only American in my class, but when we were outside of class guess which language we spoke (it's not French!)…English!  I still gained so much from that summer.
3.  "When I drove a bus.."  I started a sentence once with that statement, assuming I had told my friends, and you should have seen their faces!  Needless to say, I don't remember what I was going to tell them because they all couldn't  believe that I was once a bus driver.  It was one of my favorite jobs!  I drove a university bus (like city bus), on and off campus.  The pay was GREAT for a college student.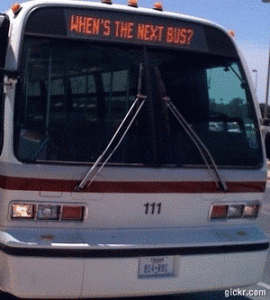 4.  Speaking of jobs, my first job out of college was a Chemical Saleswoman.  I can't imagine a WORSE job for myself.  I would come home and cry pretty much every day.  I was trying to sell cleaning supplies to building maintenance managers.  Definitely not my cup of tea…it lasted about four weeks too long.
5.  I am a fairly new blogger, who was convinced by friends to start in the first place.  I have found a way share some of my talents and met some amazing people.  Now I am a confessed BLOGAHOLIC!
6.  Along with the title of blogaholic, I am also a remodelaholic!  I am constantly making changes to our house.  We have lived in our current home for almost two years and have remodeled our kitchen and two bathrooms.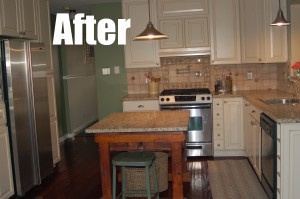 7.  I am a blessed person!  I am surrounded by the most loving family and friends.  God has sent the most amazing people into my life and I am a better person for knowing each and every one of them.
I hope you have been somewhat amused.  Believe me, I put off writing this ALL day because I was having trouble coming up with seven interesting things about myself.
Now I would like to pass this award on to some of the blogs that have inspired me.