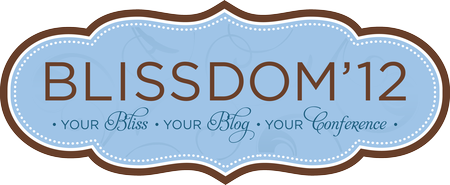 The countdown begins!!  There are only 27 days , well more like 26 days now, left until Blissdom 2012.  Any of you going??
This will be my first year and I'm very excited and a little anxious.  I'm most excited about meeting other bloggers who I have read their blogs for years, but I'm also super stoked about the sessions.  There are so many great topics.  I am hoping to learn a lot and come back home refreshed,with a renewed passion.
Now, the anxiety…I will actually get to meet the people who I have read about for years, in person.  I'm already feeling awkward just talking about it.   I'm also nervous about what to wear!  I don't know the exact number,  but I think there are going to be about 600 women there.  That's a lot of great outfits!!
Any suggestions?!?  Let me know if your going, I would love to meet you in person!
~Angela