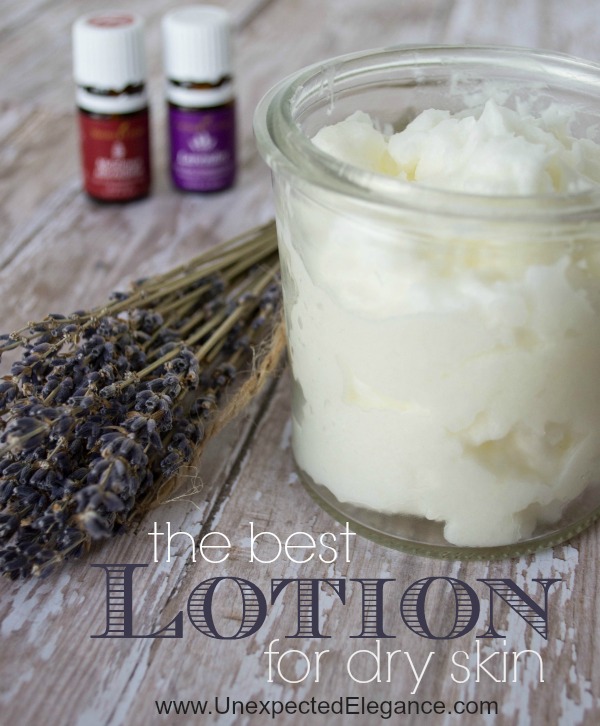 The winter months are especially hard on our skin. I have tried so many lotions and creams over the years but nothing seemed to work great…until now.
I've shared this lotion recipe in the past, but I thought since the weather is getting colder (and drier) it might be nice to share it again.   It took a lot of trial and error, but I finally found a lotion concoction that is amazing.  My youngest daughter has REALLY dry skin and this lotion has helped her so much!! 
Ingredients:  1/2 cup of coconut oil, 1/2 cup of shea butter, 10 drops of Lavender, 10 drops of Melaleuca alternifolia  (You can substitute the shea butter for another 1/2 cup of coconut oil.)
* Lavender is the most versatile of all essential oils.  Therapeutic-grade lavender is used often for skin and beauty.   It can be used to soothe and cleanse common cuts, bruises, and skin irritations.
* Melaleuca alternifolia is commonly known as tea tree oil and beneficial to skin.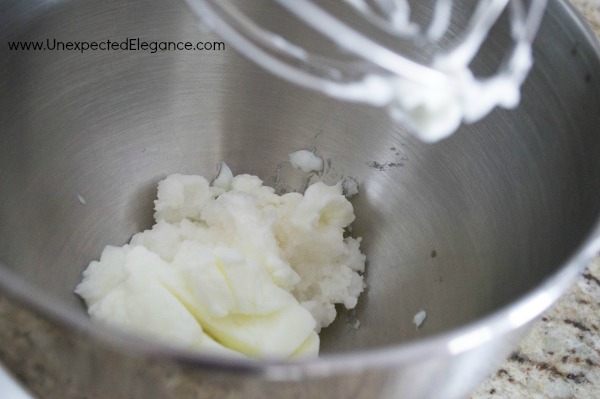 I just whip all the ingredients together in my mixer and transfer it into a glass container.  The longer you whip the coconut oil the fluffier it will get.
 I was originally using only one of these oils one at a time and it was working but when I put them together with the coconut oil, I started to see my daughters skin COMPLETELY clear up!!   I'm not a huge fan of the smell but it's worth it for the results.  🙂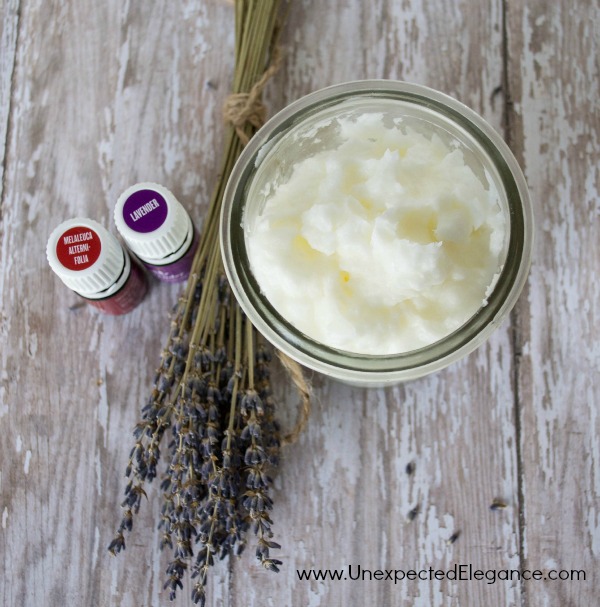 This would make a great handmade Christmas gift, too!!
***Our family is using Young Living Essential Oils to stay heathy year round!  If you would like to give essential oils a try, I'm running a promotion right now.  If you buy a premium starter kit (comes with 11 oils, a diffuser and more), I will send you a Quick Reference Guide, bottle labels and a bottle of Cedarwood, Grapefruit or Lemon (subject to oil availability)!  This promotion is only for my readers.  To find out all the details, click HERE.***