Yesterday I recorded my first video tutorial.  I've been working on a bench for client and I thought I would show you how to add the legs with a Kreg tool.  Please ignore the messy garage!  I thought about cleaning it for the video, but decided to keep it real!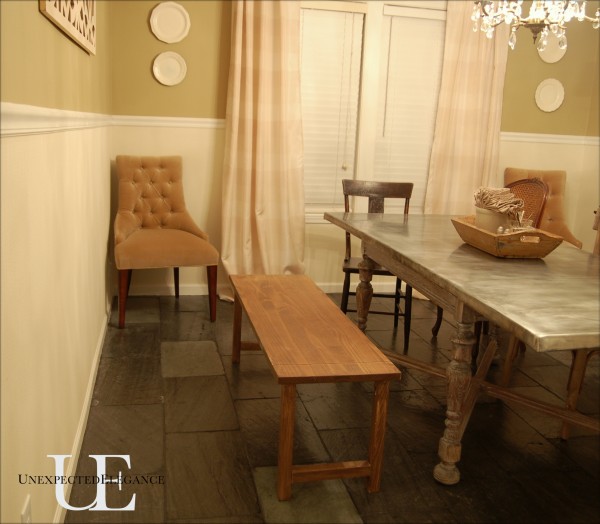 Here's the final product.  The family that will be using this bench has two small kids, so I decided to add a support to make it a little bit sturdier.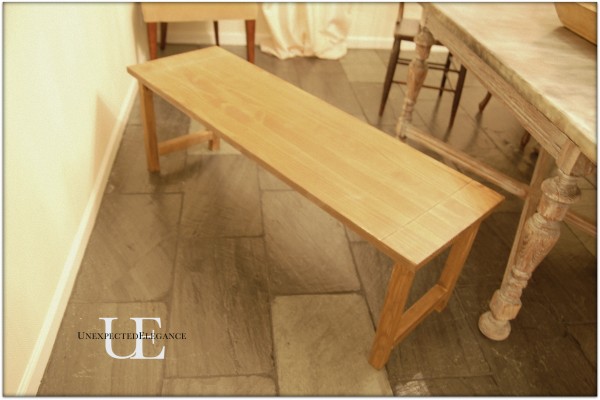 We  re-used her old table top and bought the pre-made legs from the hardware store.  The materials cost around $45.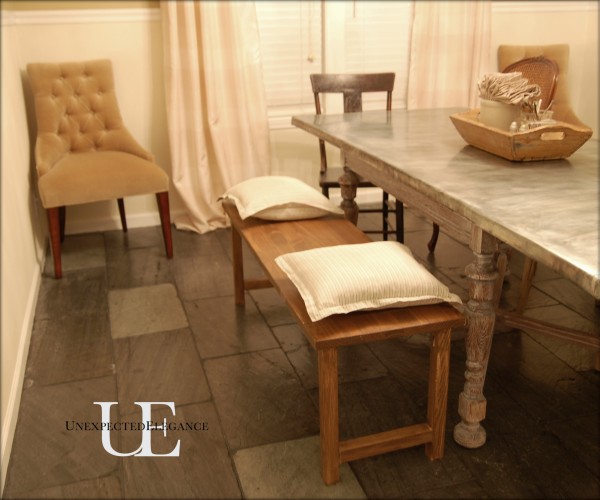 I won't lie, I have debated against myself for a while now about doing a video!  I hate seeing myself on screen, but hopefully it will help some of you.  Let me know if you find any inspiration to build something! 😉
~Angela