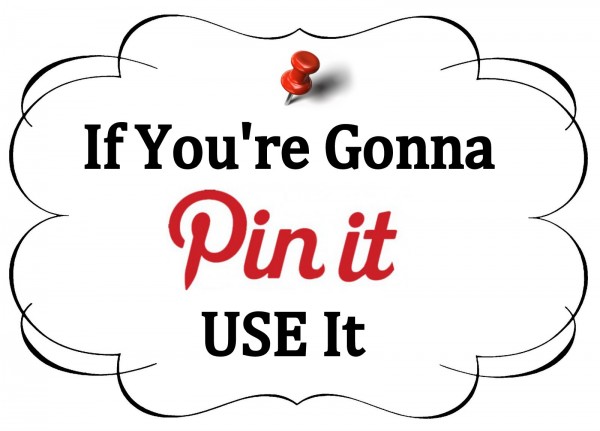 Well I don't know about you, but I spend a LOT of time on Pinterest.  The other day while I was driving (the best time to think about life's questions, like "Why do I PIN?") I had an idea.  If I'm going to spend the time to fill my boards, then I should be willing to actually use the ideas I pin!  RIGHT!!
SO, I'm giving myself a challenge.   Next week, starting from Sunday through Thursday, I am going to try a new "PIN" idea everyday.  The next day (Monday-Friday) I'll post how it turned out.  I know this is not a new idea, but I am going to hold myself accountable.  If I can't use the stuff I am spending hours on, then I should probably STOP.  Therefore, I need an excuse! 😉
via
Now, comes the tricky part.
..
via
Q:Â  "What about all the pretty pictures I pin?"
A:  You can still use those.  You wanted to remember something about that specific picture, right?  So, whatever stood out to you in a specific room, just try to incorporate into your room.
Now I've got to figure out which ones I'm gonna try. This is a fun challenge. I'm not saying I'm trying to loose weight or anything!  (even though that should be on the top of my list!  I think I've pinned that?)  Who's with me!??!?
via
If you'd like to join me, I'll have a link-up Friday, March 16th for you to share what you've learned.
I've got some work to do.  I'd better get to it!
~Angela